Are you looking for some school halloween party ideas? Then check out this fantastic roundup full of fun!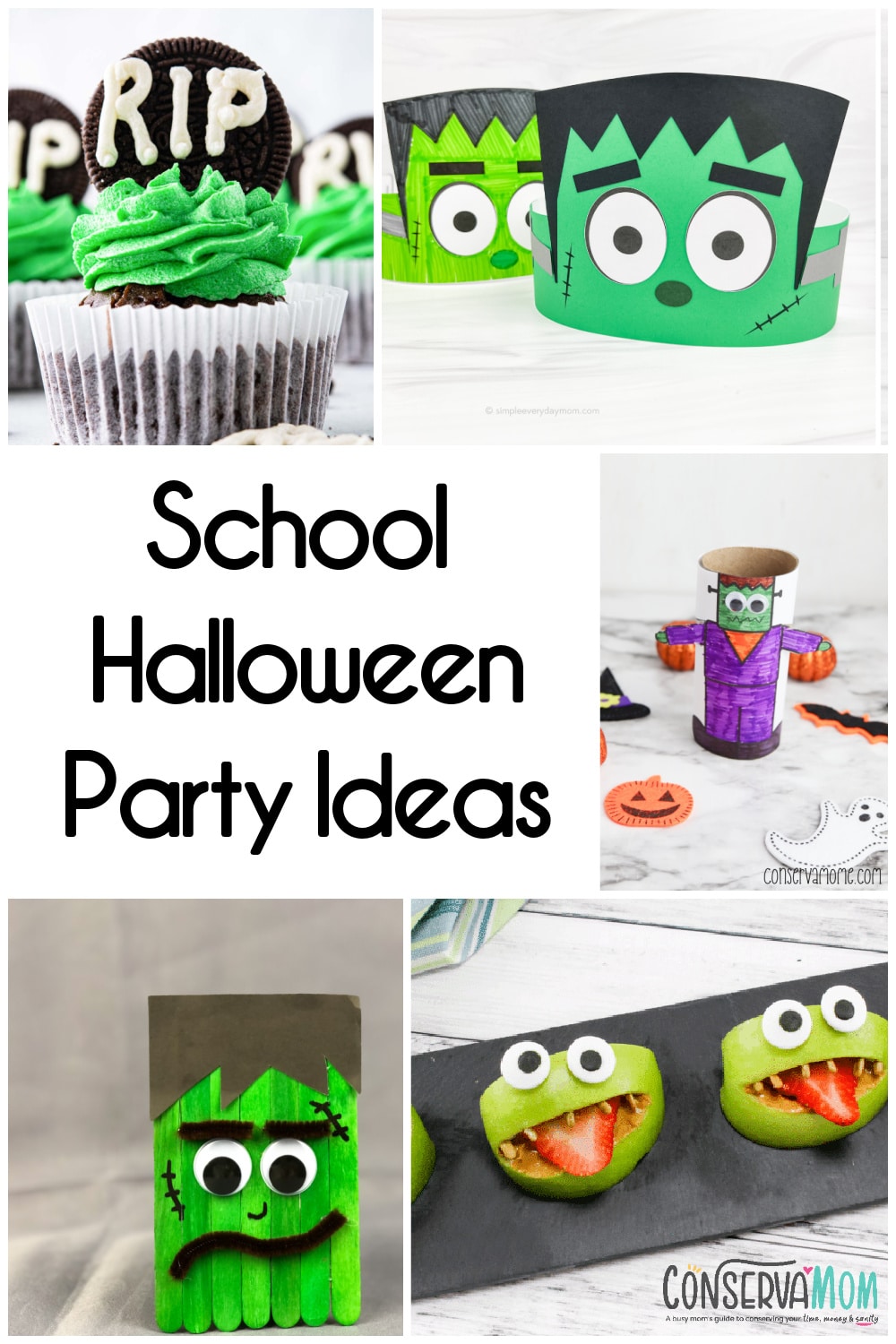 School Halloween Party Ideas
The fall season brings with it a sense of anticipation and excitement, not just for crisp autumn leaves and cozy sweaters but also for one of the most eagerly awaited events in the school calendar—Halloween! With its blend of spookiness and fun, Halloween has become a cherished tradition in educational institutions worldwide. A cornerstone of the fall semester, the school Halloween party is a time when students, teachers, and parents come together to celebrate in a spirited and creative manner.
Before we jump into this fun roundup of School Halloween Party Ideas, we aim to ignite your imagination, inspire your planning, and help you create an unforgettable Halloween experience for your students. Whether you're a teacher, a parent, or a dedicated school event organizer, you'll find a treasure trove of innovative and engaging activities that cater to a wide range of ages and preferences.
We'll explore a vast array of Halloween-themed classroom activities, crafts, games, and decorations and best of all treats. You'll discover how to transform your school's classrooms, hallways, and common areas into haunted hideaways, spellbinding laboratories, and whimsical wonderlands. From eerie yet educational experiments to pumpkin carving contests and costume parades, we've gathered a plethora of ideas to keep the Halloween spirit alive and the students engaged.
Halloween is an opportunity for students to exercise their creativity. They can also learn about the historical and cultural aspects of the holiday. Most importantly, have fun in a safe and inclusive environment. From the littlest ghouls and goblins in elementary school to the more sophisticated high school crowd, our collection of Halloween party ideas spans the educational spectrum.
Here are some fun products I got for our kid-friendly halloween party on Amazon. Especially, in case you don't feel like getting too creative!
Halloween classroom party fun
Here's a fun list for your journey through the spooktacular world of school Halloween parties. This will bring fun where education meets enchantment and learning goes hand in hand with laughter. This roundup is full of great ideas for little monsters. Especially for kids of all ages! You'll be able to go through some great halloween theme fun as well as some easy crafts! So head below to find a wide range of ideas to make your school's Halloween celebration a howling success!
School Halloween Party Ideas
Looking for some fun School Halloween Party Ideas that will be perfect for your next Halloween party at school!