This fun Frankenstein Popsicle Stick Craft is such an easy to make Halloween Popsicle stick craft that will be a blast to make!

Frankenstein Popsicle Stick Craft
I can't believe we're half way through September already and and the weather has started to cool down a bit here in Pennsylvania. When you wake up in the morning you definitley want to pull on a sweater. This weather means Halloween is right around the corner. I have to admit this is probably my favorite time of the year. That's why I love posting some fun Halloween Crafts and Delicious Halloween recipes.
I've been busy creating some fun crafts and this one is definitley a cute and easy one. It uses basic ingredients you probably already have on hand. Most imporatnt it's so easy to make! I am a huge fan of Frankenstein Crafts like this Frankenstein Toilet paper roll craft or this Frankenstein Paper Plate craft.
That's why I knew this craft would be a blast. It's so easy and fun to make and the end product is an adorable little Frankenstein!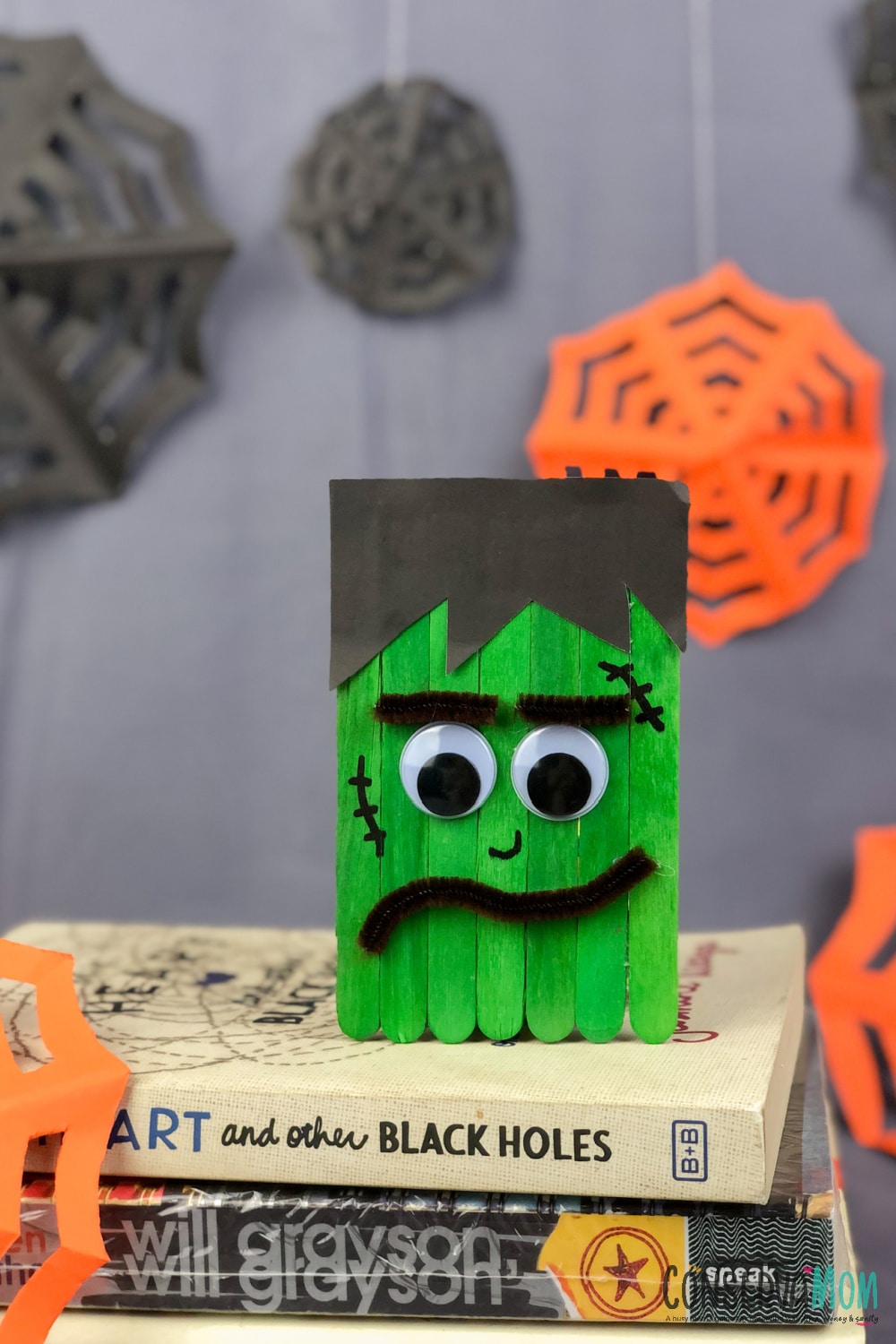 What you need to make this Popsicle Stick Frankenstein
Black card stock or construction paper
A pair of googly eyes
Fuzzy wire (brown)
Green popsicle sticks
Marker
Glue
Scissor
Glue gun & sticks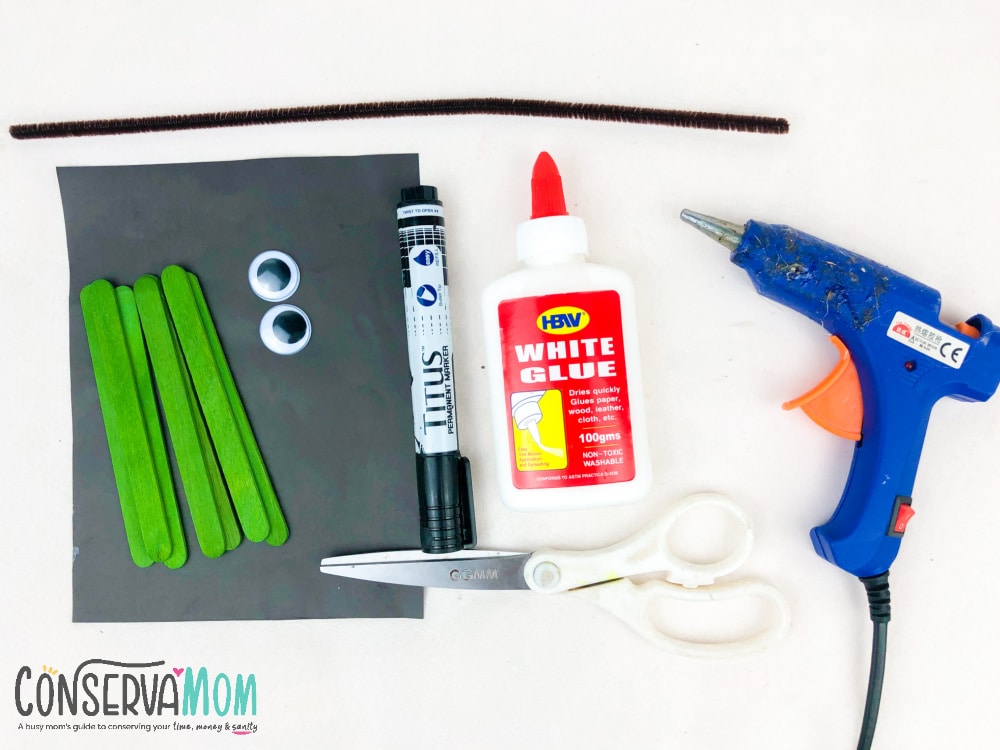 How to make this Halloween Popsicle stick craft
Align seven popsicle sticks,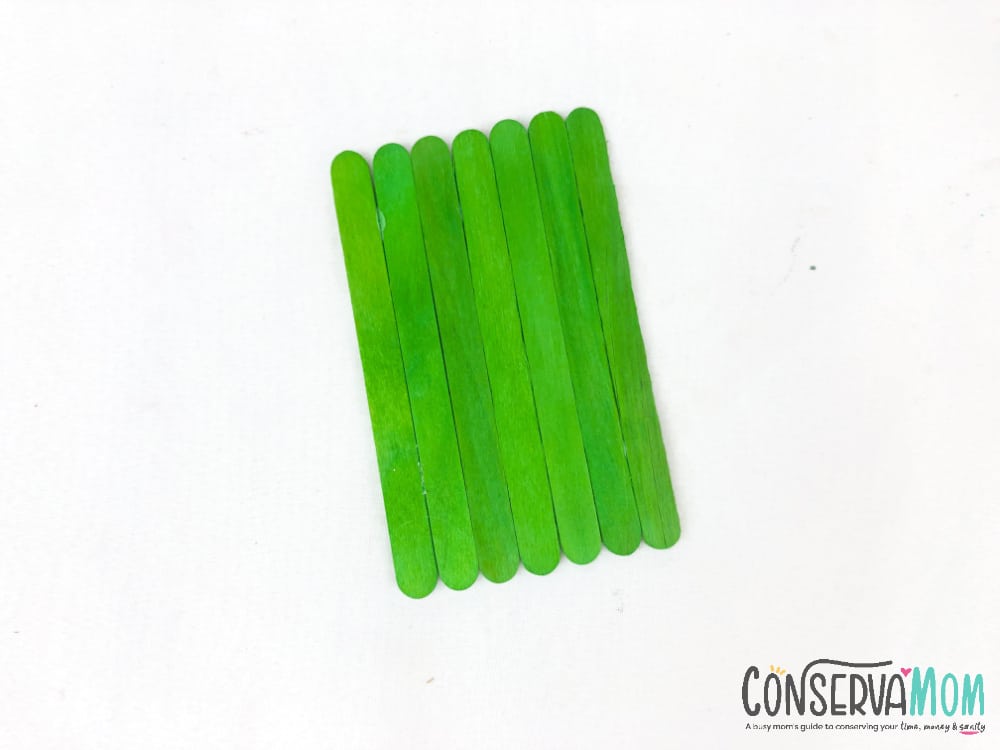 cut 2 pieces of popsicle sticks,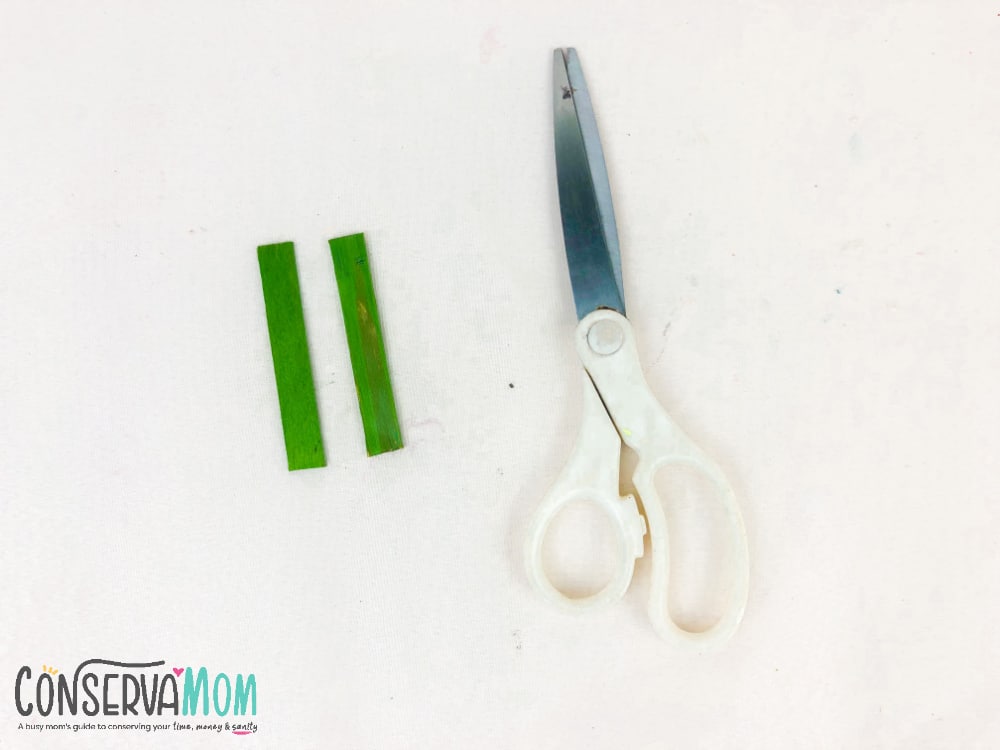 and glue them to the back of the aligned popsicle sticks.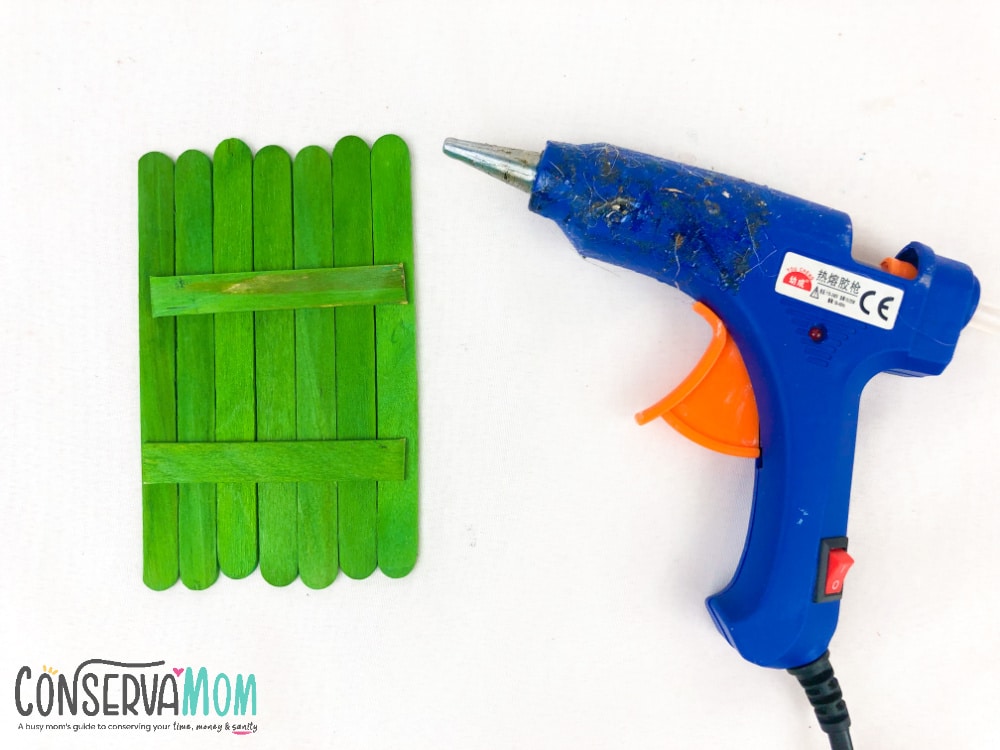 Next grab the black card stock/Construction paper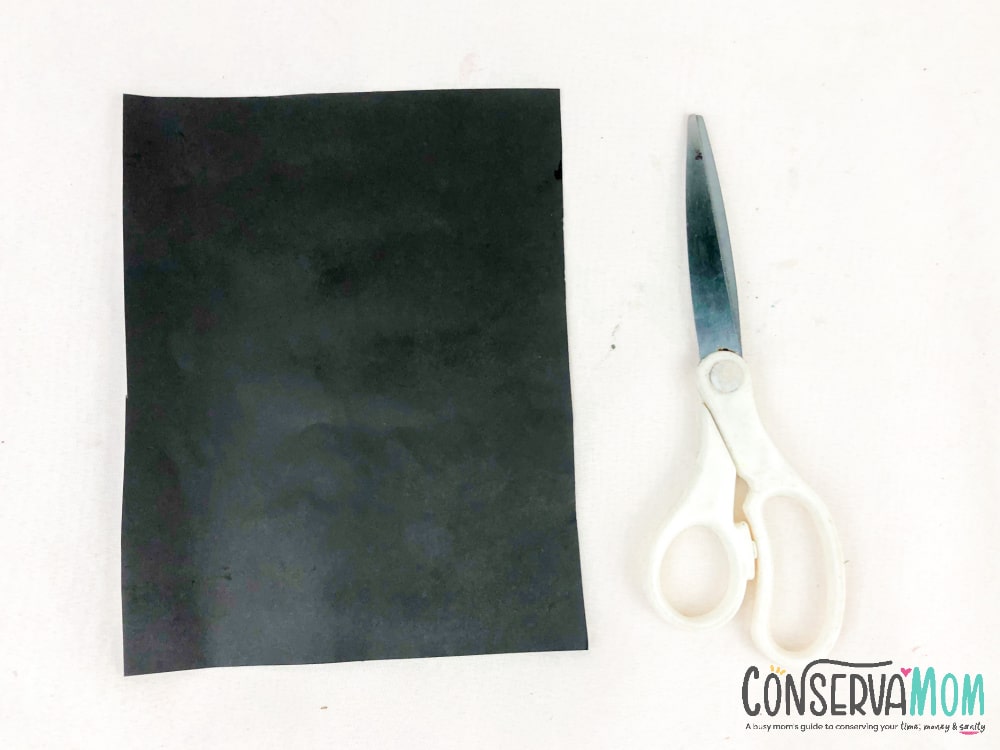 Cut the hair of Frankenstein from the black-colored paper.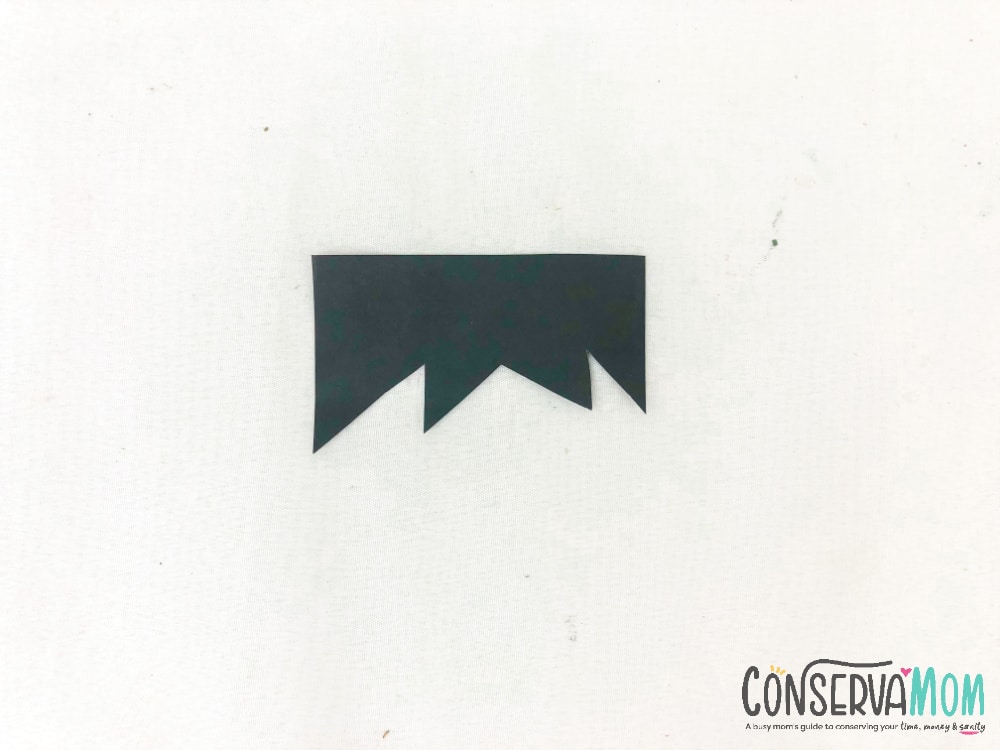 Cut the fuzzy wire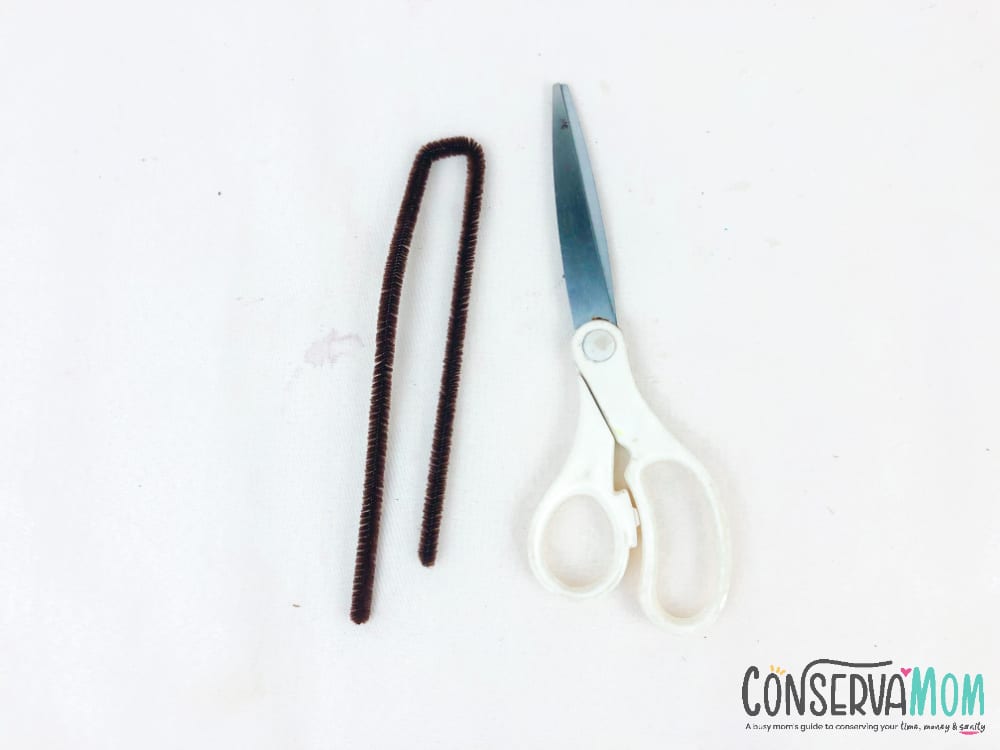 (2 tiny pieces, and 1 curvy piece).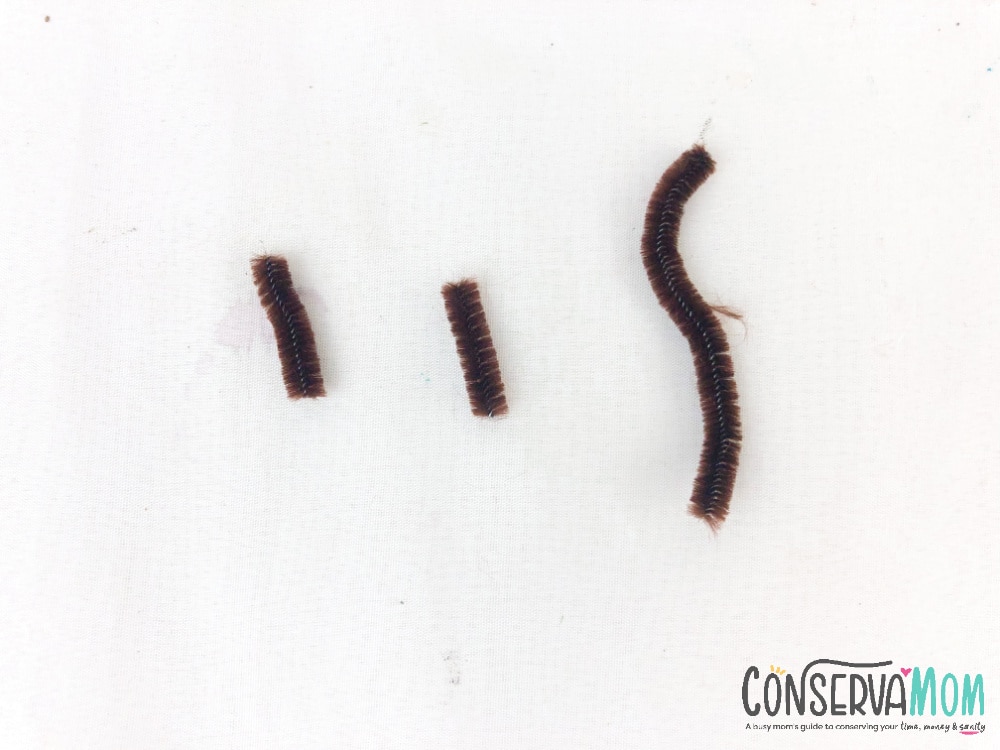 Attach the hair into the popsicle sticks.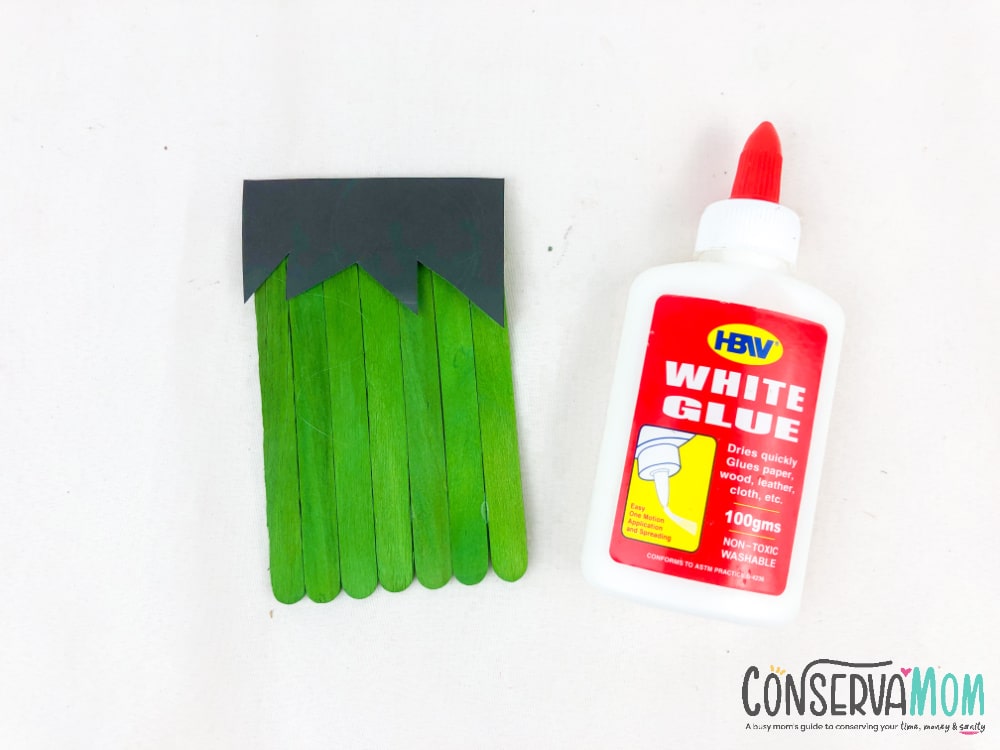 Attach the cut fuzzy wires and googly eyes to the popsicle sticks and their proper places.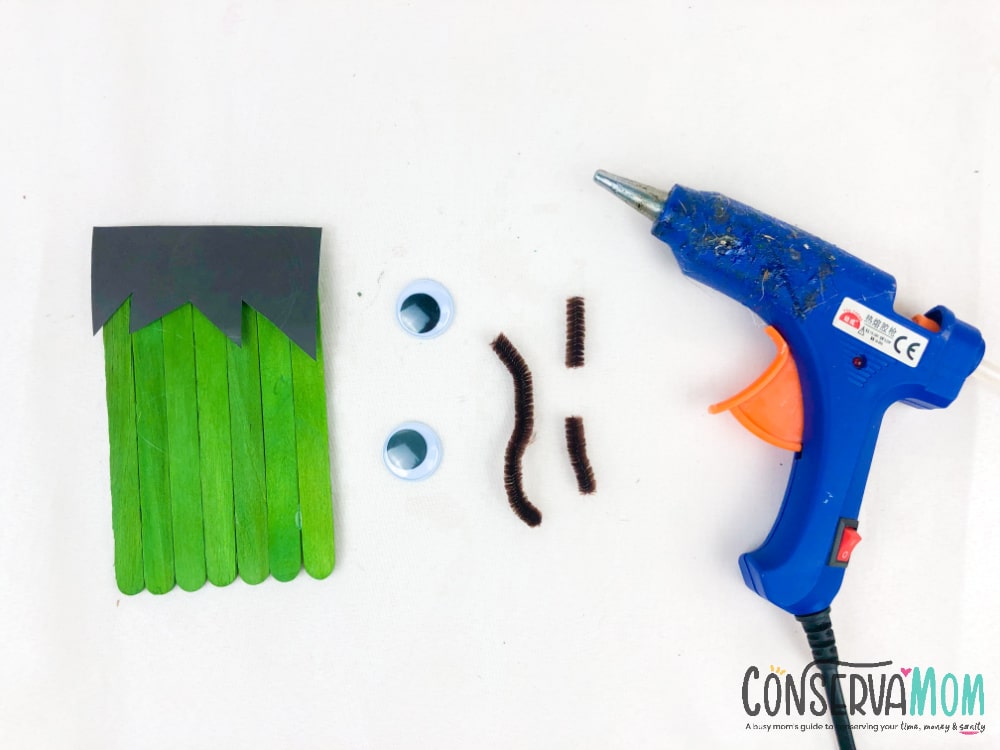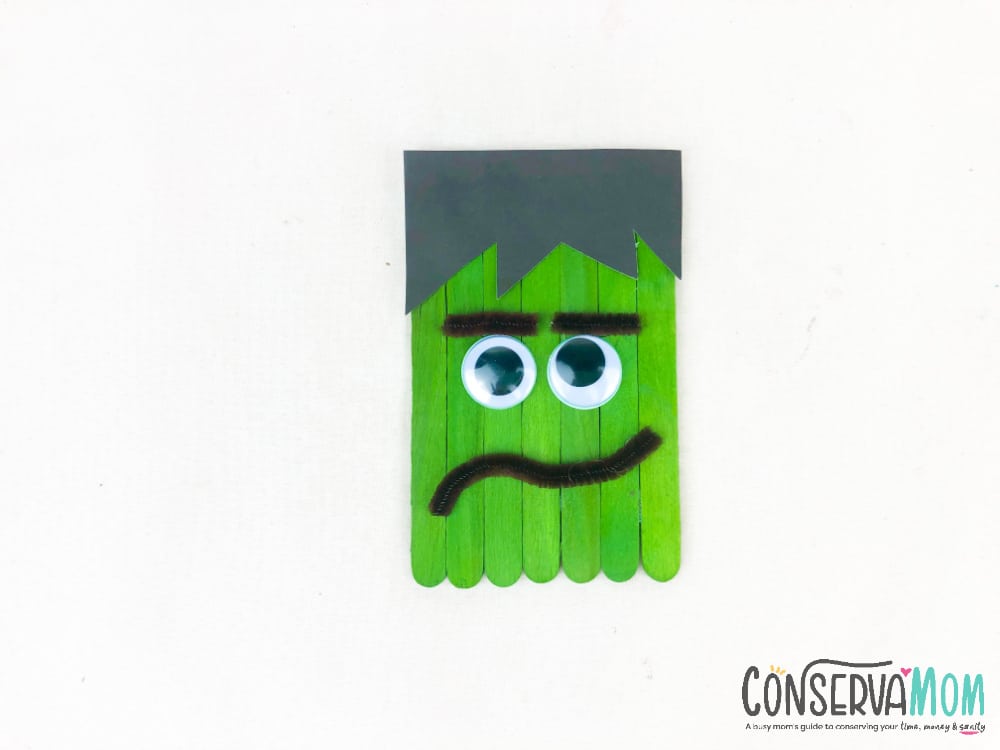 Draw the nose and wounds and you're finished with your FRANKENSTEIN craft, good job!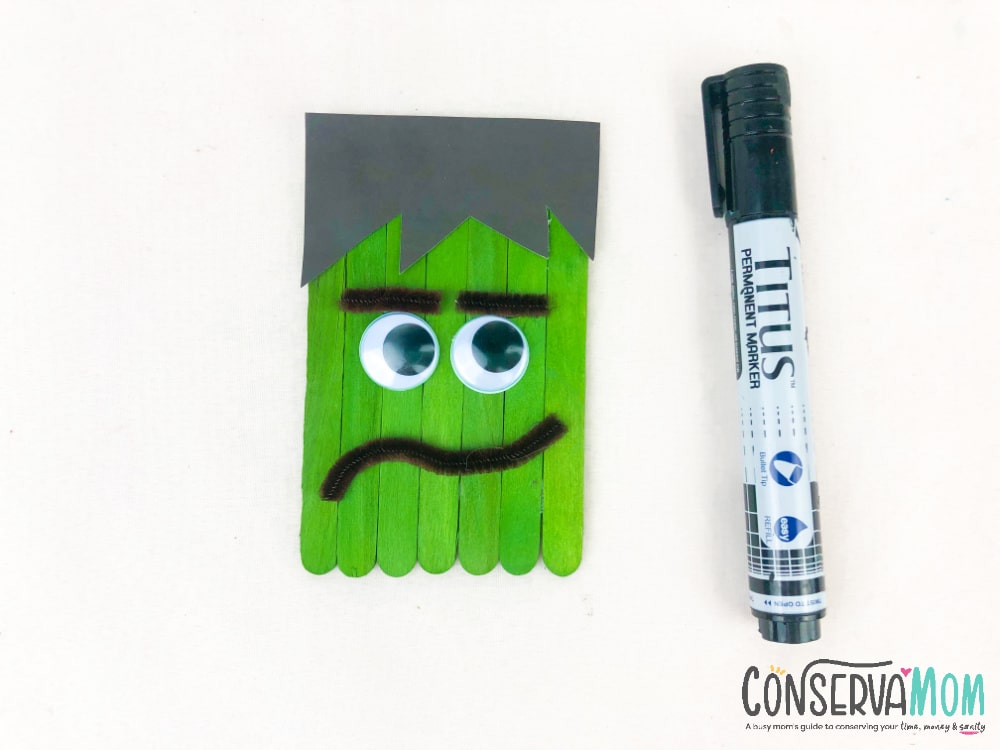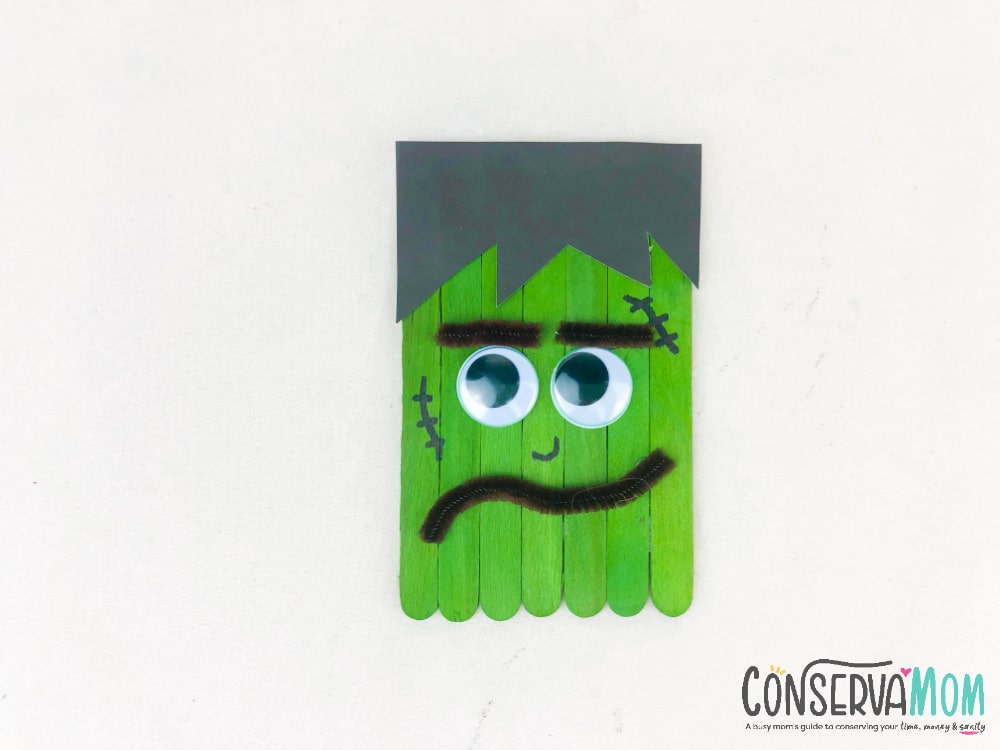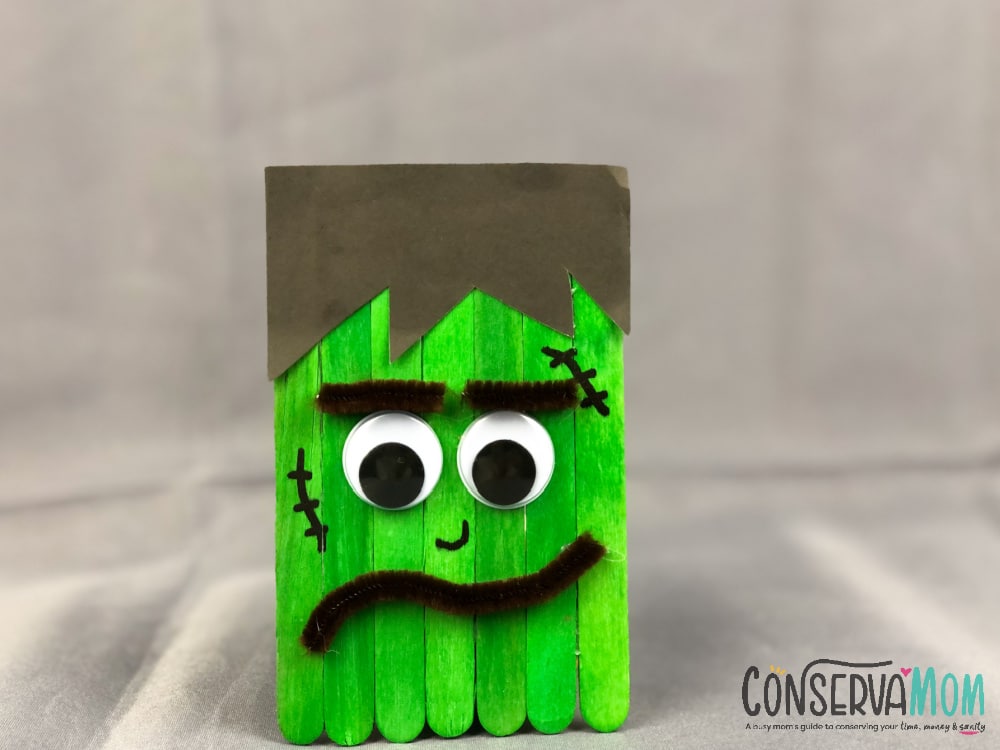 Isn't this a fun craft? It's so easy to make!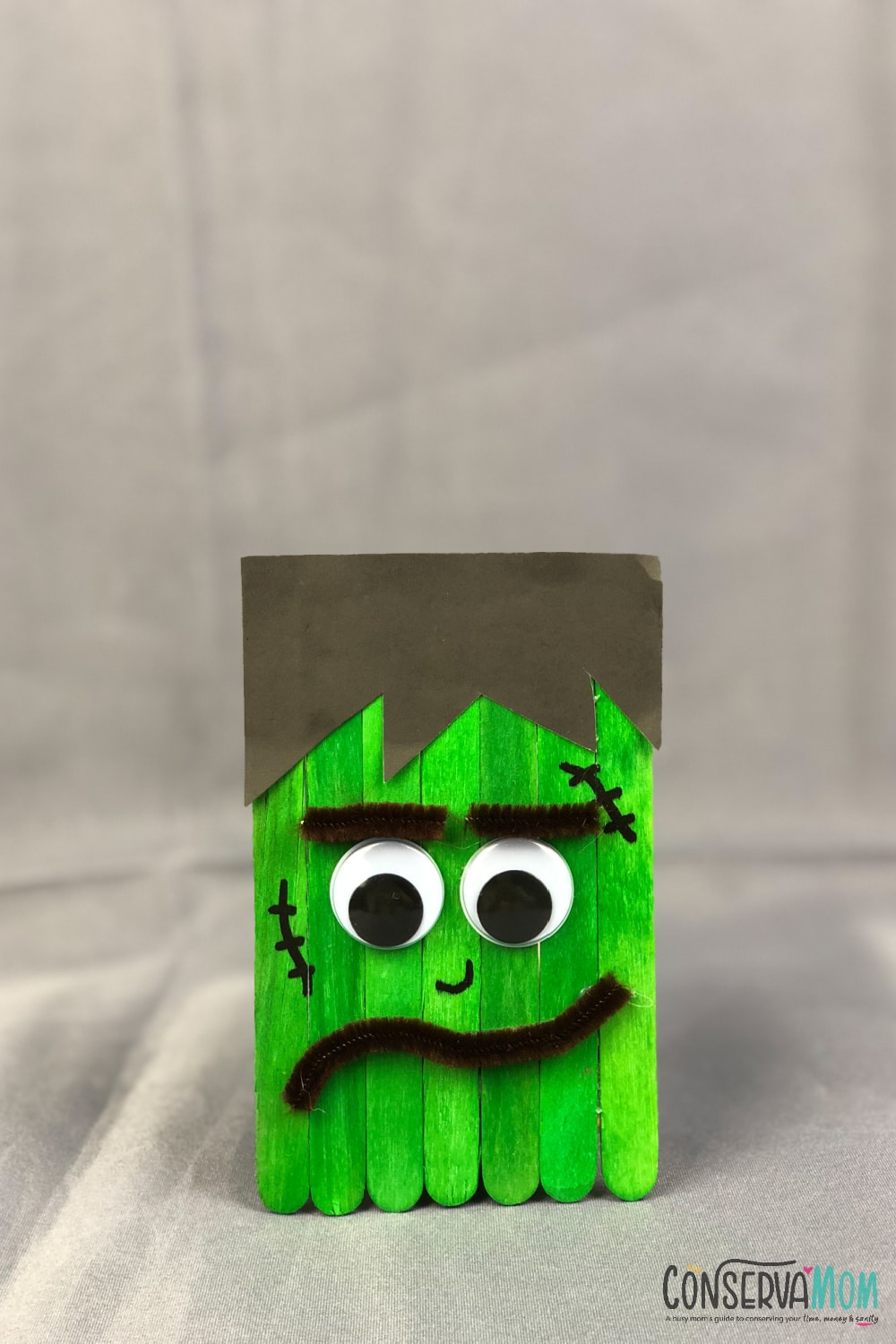 Love this craft or Looking for other fun crafts that use everyday products? Check out this round up of Halloween Toilet paper roll crafts! Looking for a delicious recipe to go along with this craft? Make some delicious Franken Squares!