Looking for a fun preschool Halloween activity? Check out this fun Black Cat Paper Plate Craft. It's perfect for anytime of year but especially great for Halloween!
Black Cat Paper Plate Craft : A preschool Halloween Activity
Halloween is only a few short days away and my little guy and I have been in full crafting mode. One thing I love to work on with my preschooler are fine motor skills. It's important to work on fine motor skills with little ones because it allows them fine tune their muscles getting them ready for all the big kid stuff they'll be doing in the future.
That's why I love this Black Cat Paper Plate Craft. It makes your little one work on all their fine motor skills in one fun Halloween Activity.
In this activity they'll be:
And most important having fun!
Making this a trifecta of fine motor skill fun.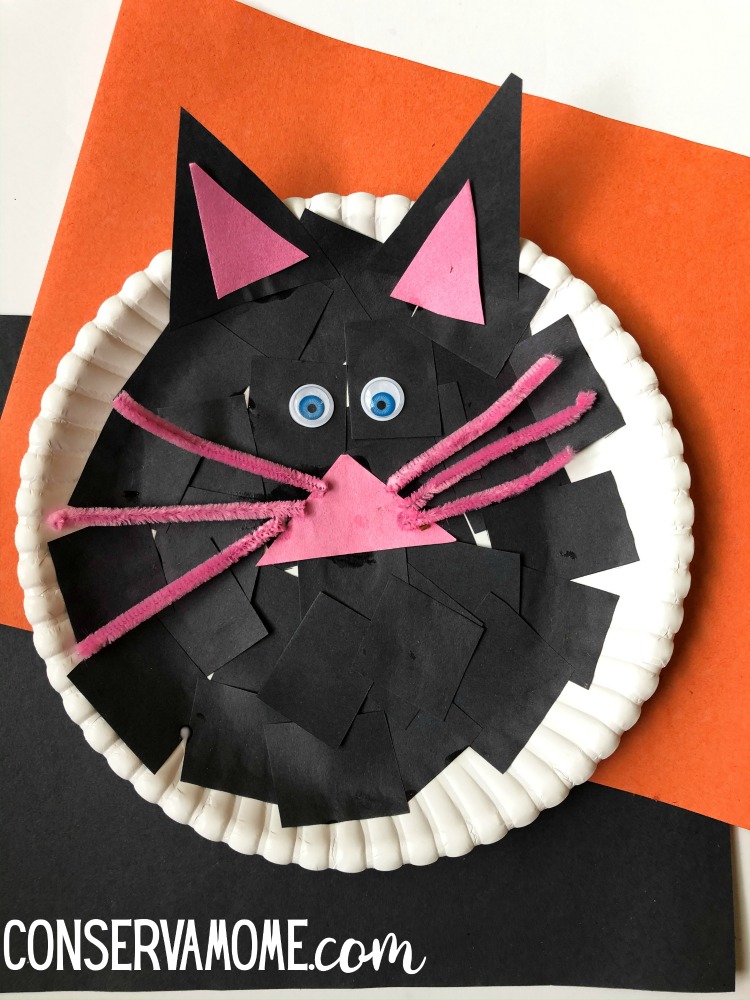 *This page may contain affiliate links, meaning I receive commissions for purchases made through those links, at no cost to you.
In the end they'll have a fun activity they will absolutely love!
What you'll need to make a Black Cat Paper Plate Craft
Black Construction paper
Paper Plate
Pink Construction paper
Googly eyes
Glue
Yarn or pipe cleaners (Any color really but we chose pink)
How to make a Black Cat Paper Plate Craft
To begin cut out 2 black + 2 Pink triangles for the ears.
Cut out a bunch of squares out of the black construction paper.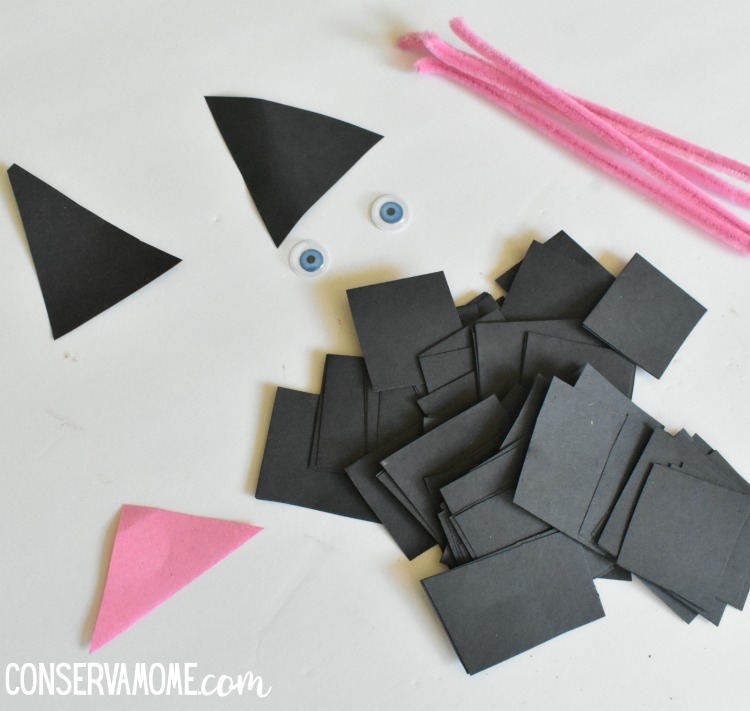 3.Glue the black squares to the plate. What I love is that there's really no rhyme or reason to how your preschooler will glue them on. That is what makes this so fantastic!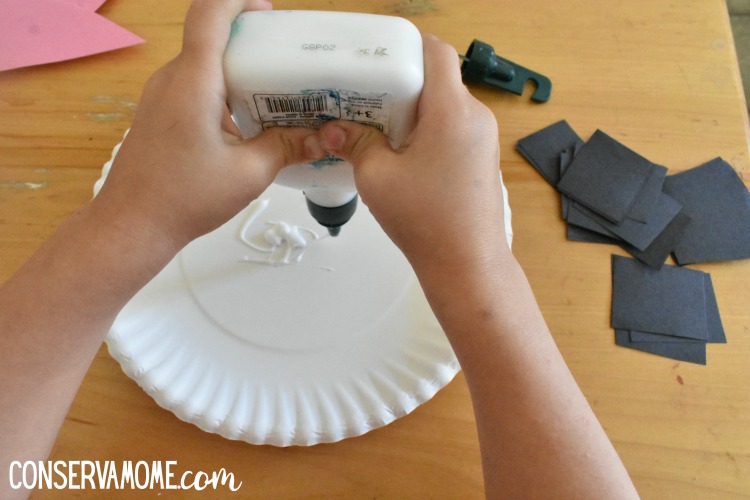 4. Once the whole plate is pretty much filled with black squares have them glue the ears, eyes and whiskers.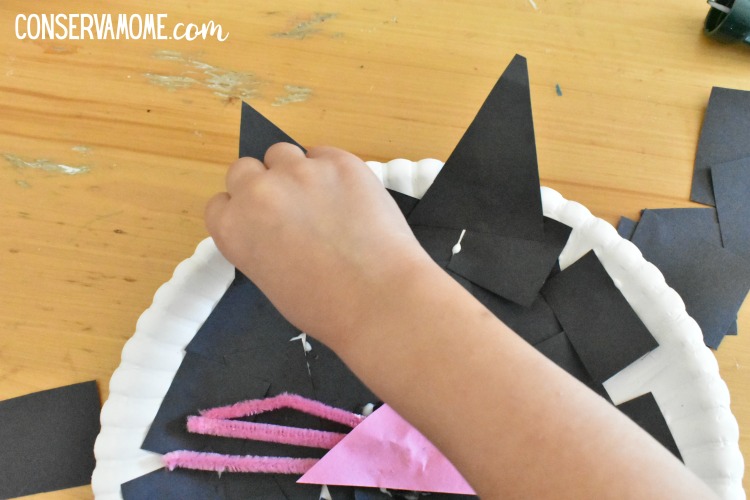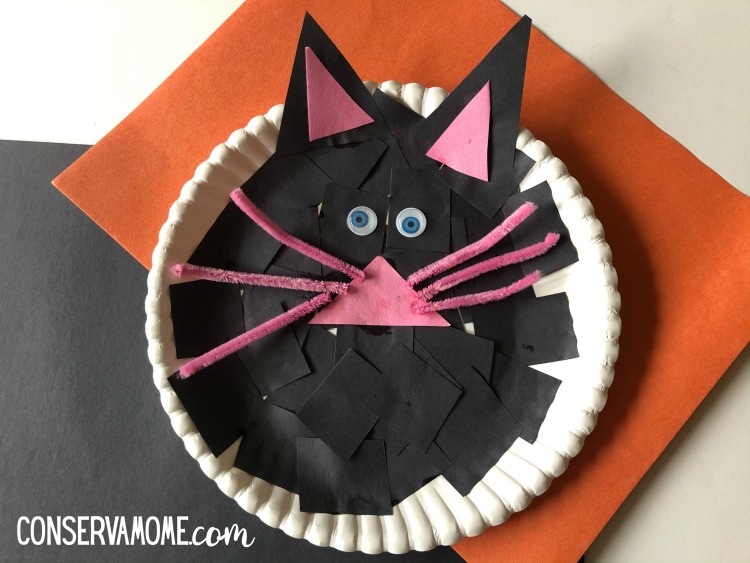 Creating a fun little friend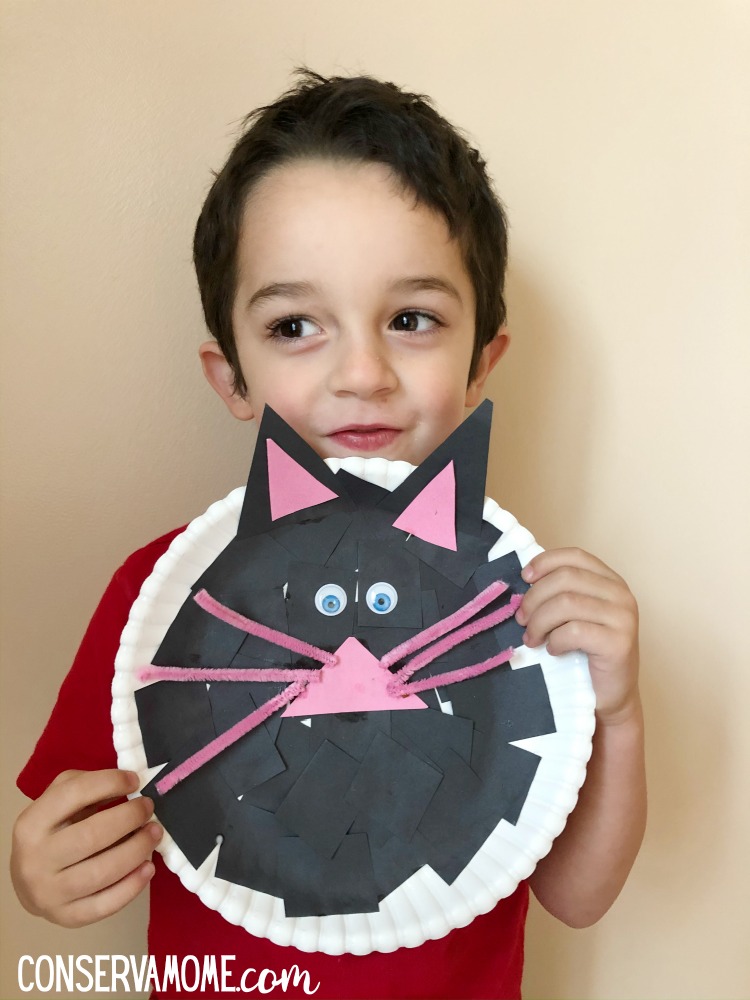 for them to play with!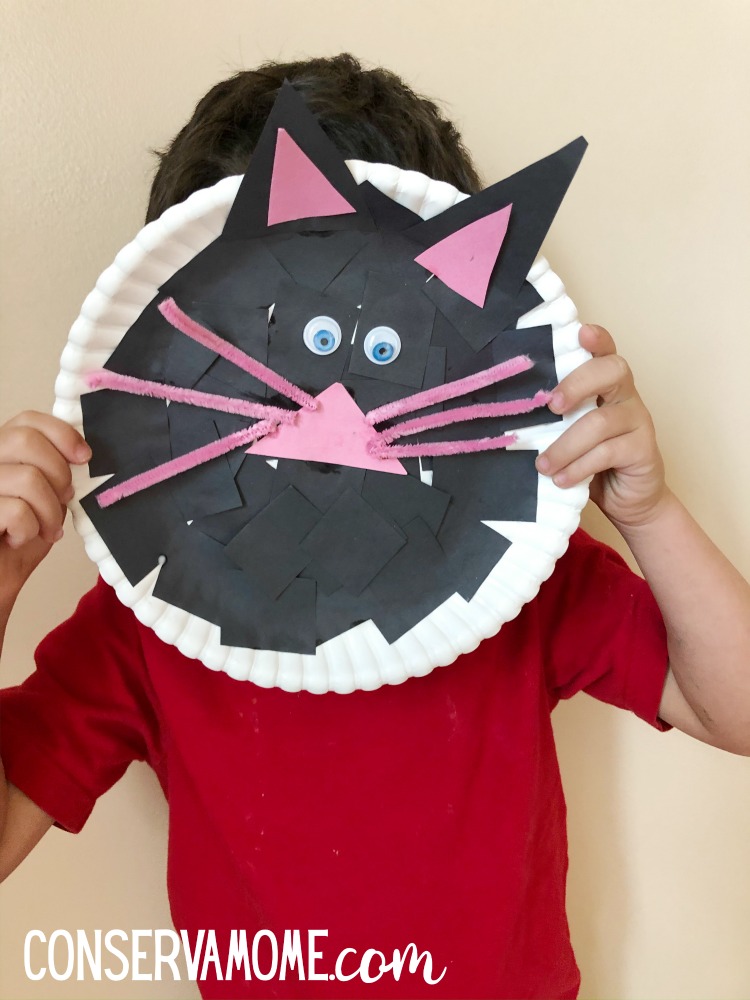 A preschool Halloween Activity
This activity can give your preschooler a ton of creative freedom while still incorporating some great fine motor skills. You can have them cut the squares themselves, tear the squares or you can also cut the squares for them.
You can even change the colors up on the cat. There's so many ways to make this activity a blast.
Most important you can even include one of the fun stories below to add to the fun you can create with this craft!
Make sure and share this fun craft or make it yourself with your little one!
Looking for other fun Halloween Craft Ideas?
Head over here to check out 30 fun & Easy Halloween Craft Ideas.