These Pumpkin Oranges are literally the cutest. Not only are they a great way to have the kids help with decorating for fall and for Halloween, but they require no cutting or carving – at all. This means more fun, less mess, and a treat that the kids can eat on as well!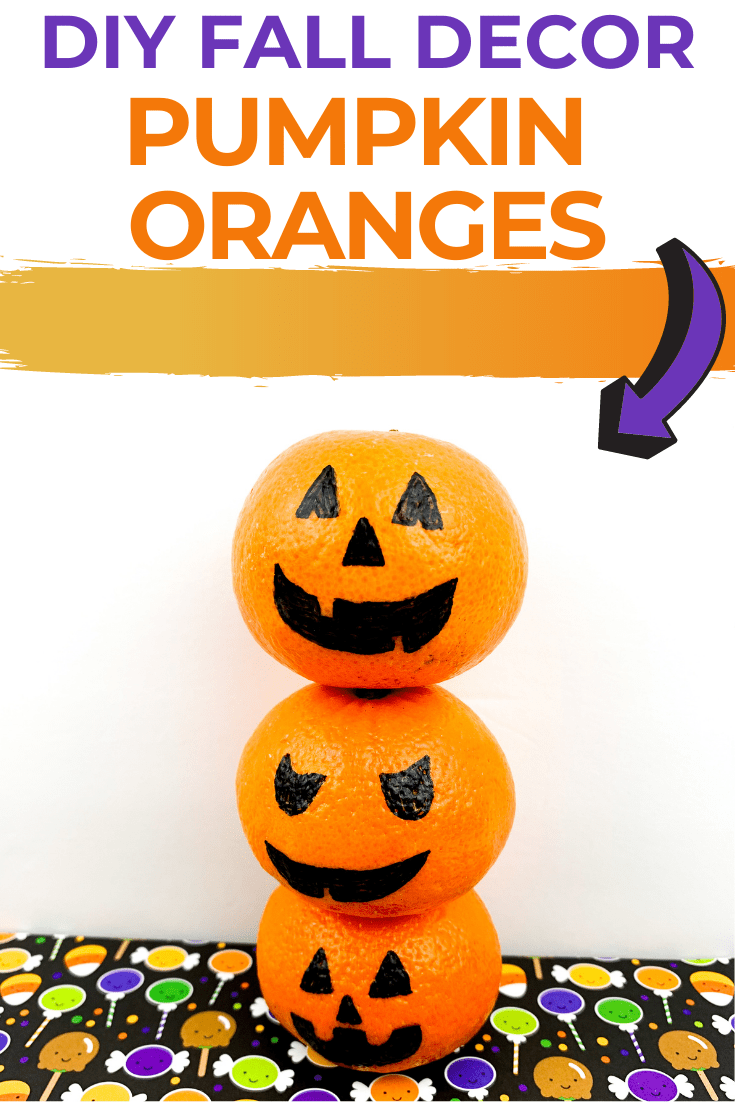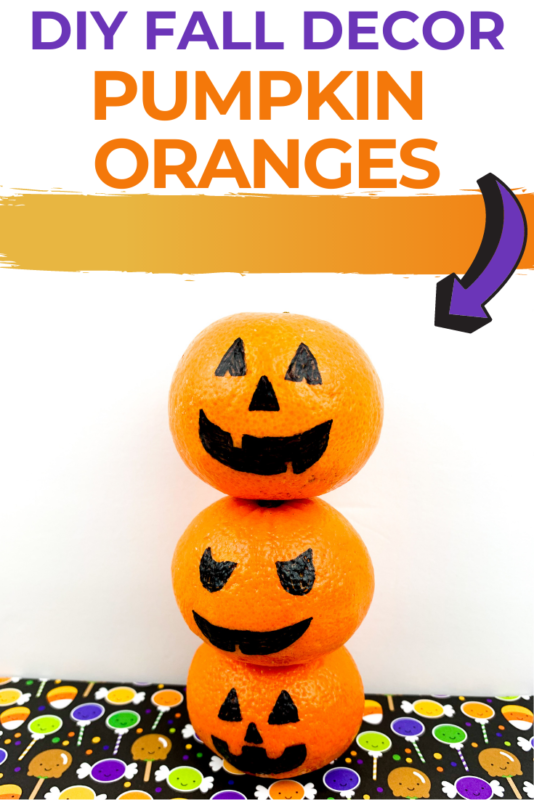 This post contains affiliate links. That means that if you make a purchase after clicking on a link I may earn a small commission at no extra cost to you.
Pumpkin Oranges
I like how simple and versatile this easy activity is. Not only do these make super cute decorations that you can place around the house, but they're also a fun Halloween or fall party food idea as well.
If you're looking for a simple and healthy treat for the kids in your child's classroom when they're having their Halloween celebration at school, these cute mini jack-o-lanterns are the cutest. (I would recommend using a non-toxic marker to draw on the faces if these oranges are going to be consumed.)
Or if you're thinking that these would look great scattered around the house, just give the kids a marker and let them have fun. They'll love giving each orange a "face" and being able to make each one look different, too.
No matter how the kids want to decorate them, let them have fun. For the price of a few oranges, it's a pretty fun activity that lets them channel their inner creativity as well.
Supplies needed for these easy fall decorations for kids
As you can see, you literally just need to 2 supplies to get started. Talk about simple!
Oranges
Black Permanent marker or paint marker

How to make DIY Pumpkin Oranges
Using the permanent marker, draw a face on each orange. Be creative and mix it up! Draw different eyes, mouths, and/or noses! You can look up different face patterns online if desired.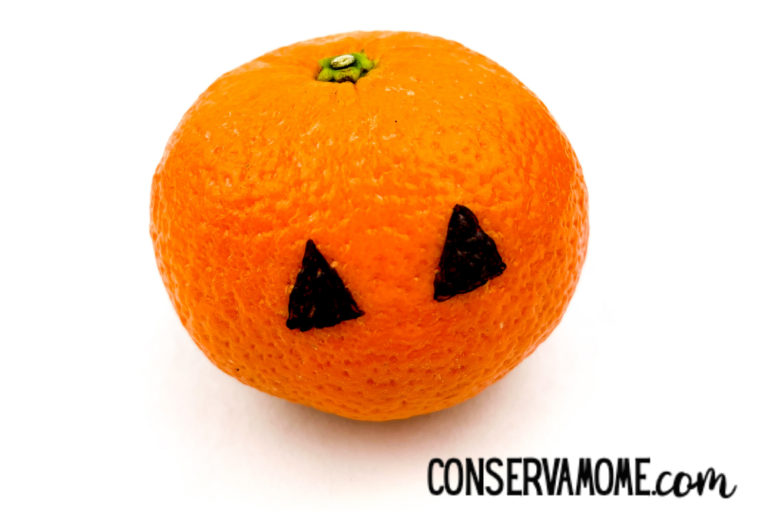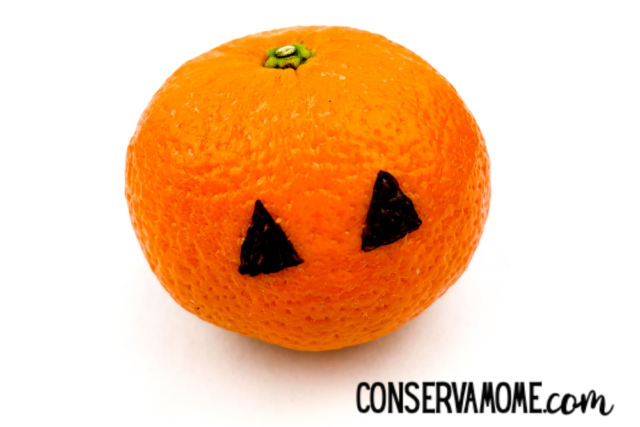 If it's too hard to draw with the permanent marker, try using a paint marker instead.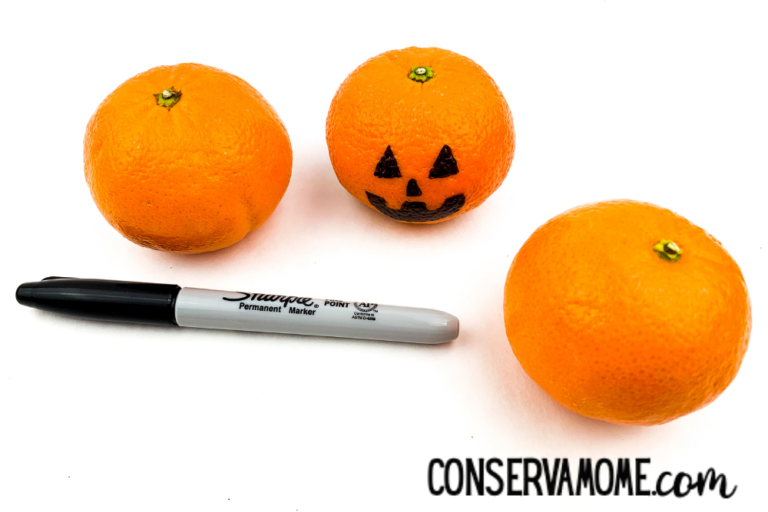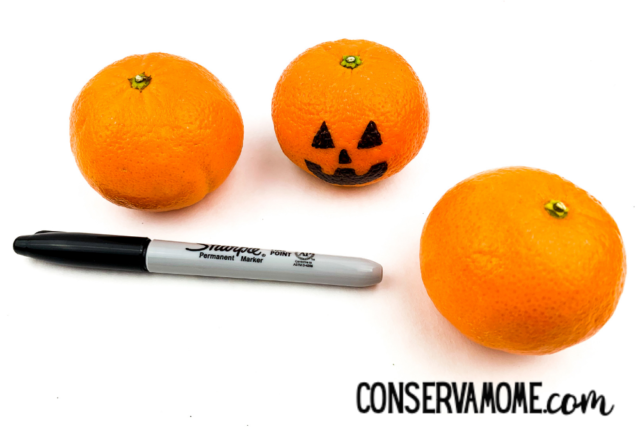 Tips for Making these DIY Pumpkin Oranges
For safety purposes, there are a few things to keep in mind. If you're letting the kids use permanent markers to decorate their pumpkin oranges, it might not be safe for them to consume them after that. There is always a chance that the marker could seep through the pumpkin skin which means that they would consume that, too.
If you know that the kids are going to want to dry faces on them and then want to eat them, use non-toxic markers instead. Just be certain that the kids let the faces dry that they've drawn on so that they don't smear. Then once they're ready to eat them, there shouldn't be any issues at all!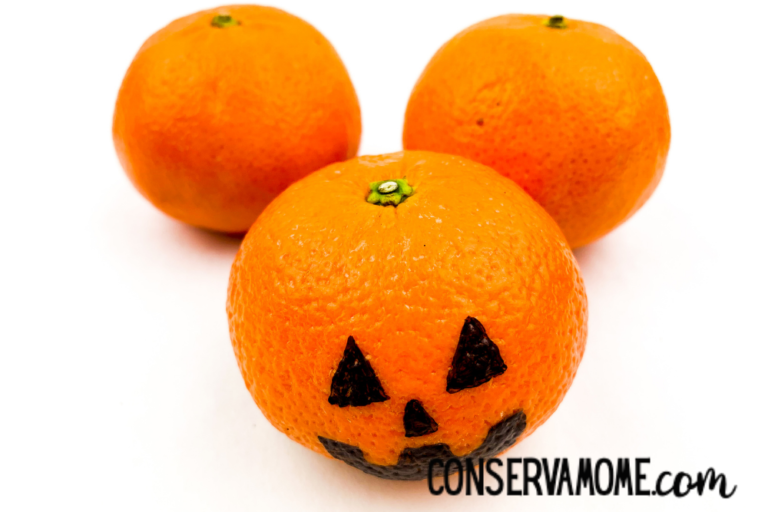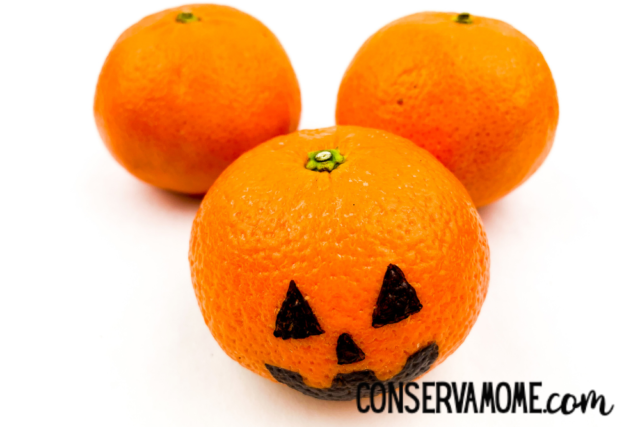 Fun Ways to Display these Pumpkin Oranges
You can literally use oranges of any size to do this fun fall activity. We like cuties a lot in our house because they're tiny and easy to peel.
Once the kids decorate them, have them sitting on the table as the main focal point, or see if they can stack two or three on top of each other and have them sitting on a shelf. (Just don't forget about them or you'll have a nice, ripened surprise waiting for you in the future!)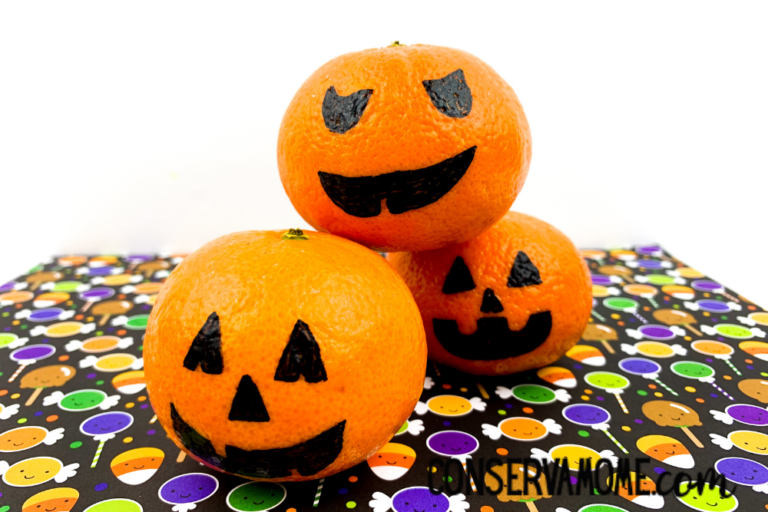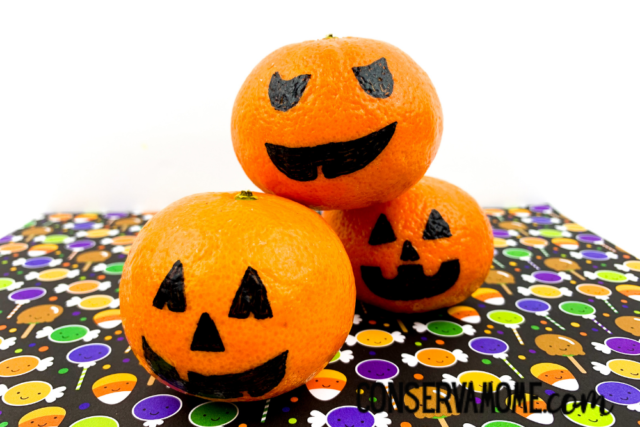 Make certain to check out our Pumpkin Door Hanger: a Halloween Craft Idea as well. Because your house can never have too many pumpkin decorations!