Looking for a fun and easy craft that your little ones will love? Check out this 3-Eyed Monster Halloween Monster craft perfect for any Halloween craft activity!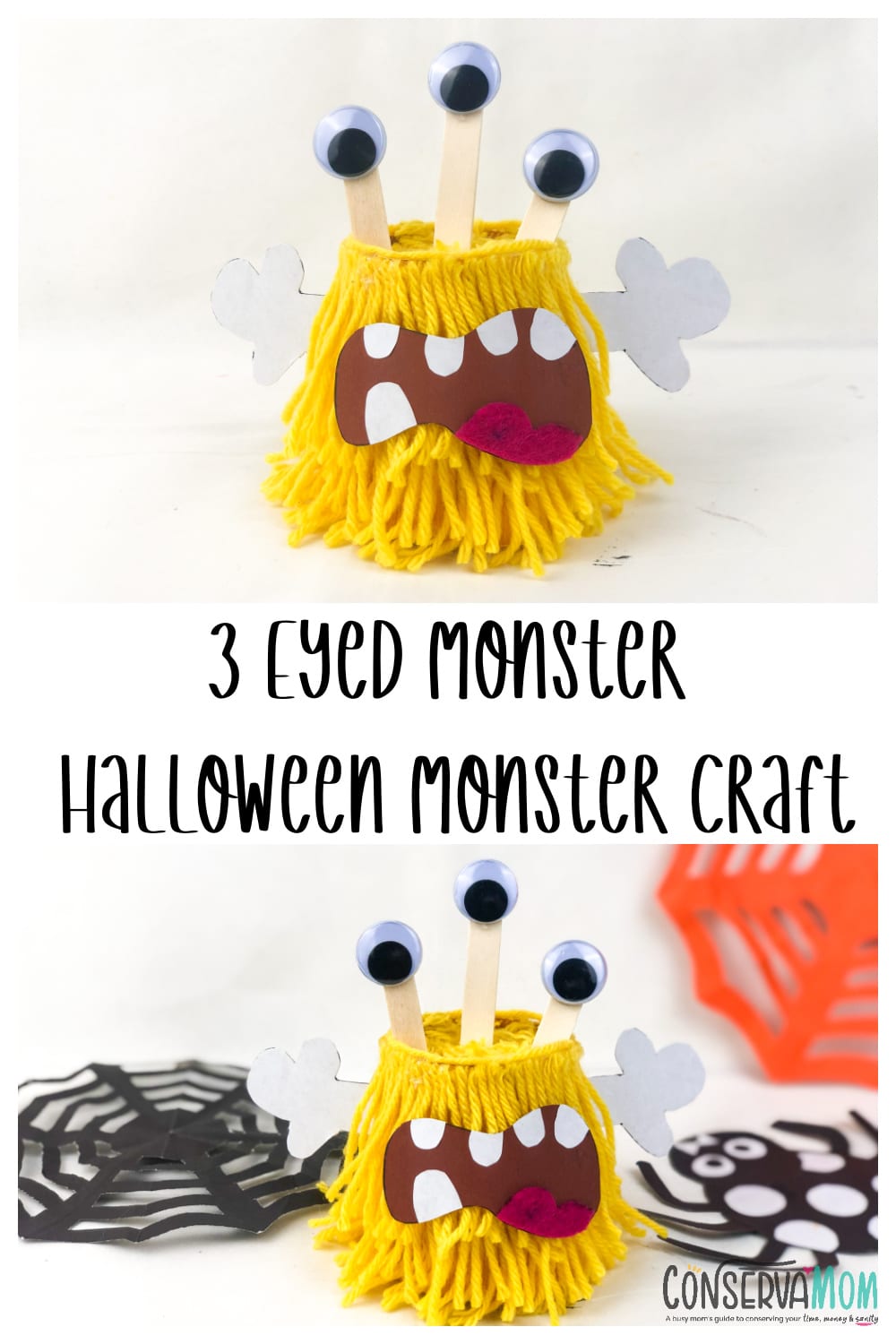 *This post contains affiliate links. That means that if you make a purchase after clicking on a link I may earn a small commission at no extra cost to you
3 Eyed Monster Halloween Monster Craft
Halloween is right around the corner and I love putting together fun Halloween crafts. There are so many fun crafts to make during this season. This monster craft is no exception. It's an easy craft that will be so much fun to make. This monster is so much fun because the end product is the cutest thing ever! He is such a cute little guy that's perfect for any fun Halloween crafting activity. You can also incorporate a fun story like the ones below to make this activity even funner!
Ready to make this Halloween Monster craft? Just head below to make it! You can make it any color and the sky's the limit to how he will look!
What you need to make this Halloween Monster Craft
Paper cup
Yarn
Cardboard/hard paper
Colored paper (brown and red)
card stock
Yellow acrylic paint w/ paintbrush
Scissor
Glue gun/glue
Pen
Popsicle sticks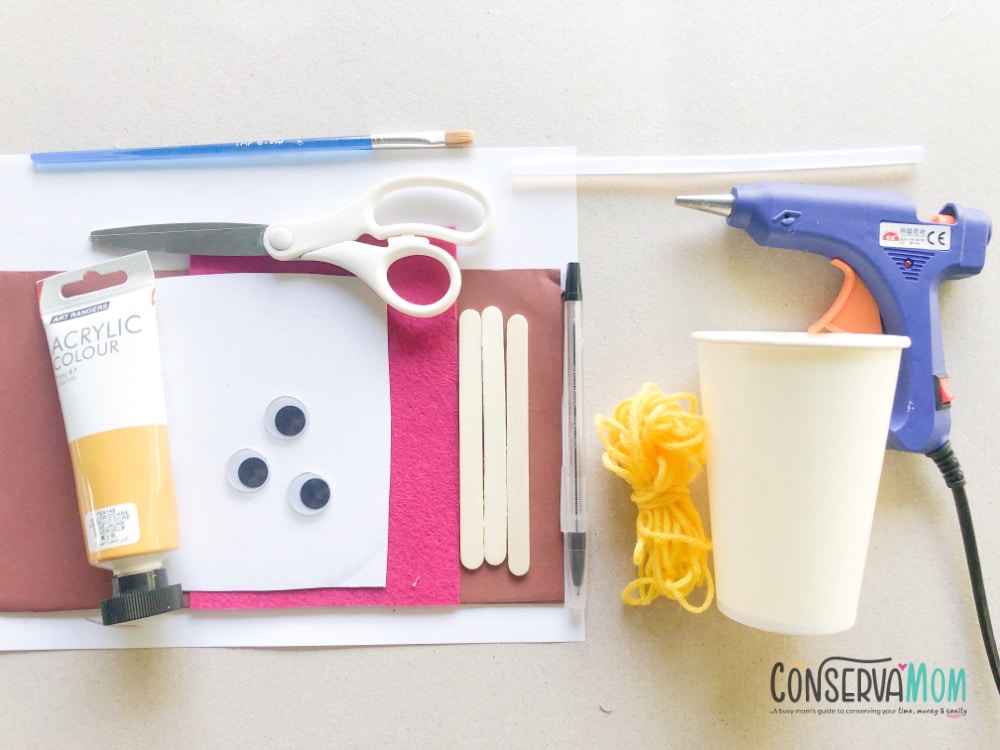 How to make a Monster Craft
1. Cut the paper cup and paint it yellow.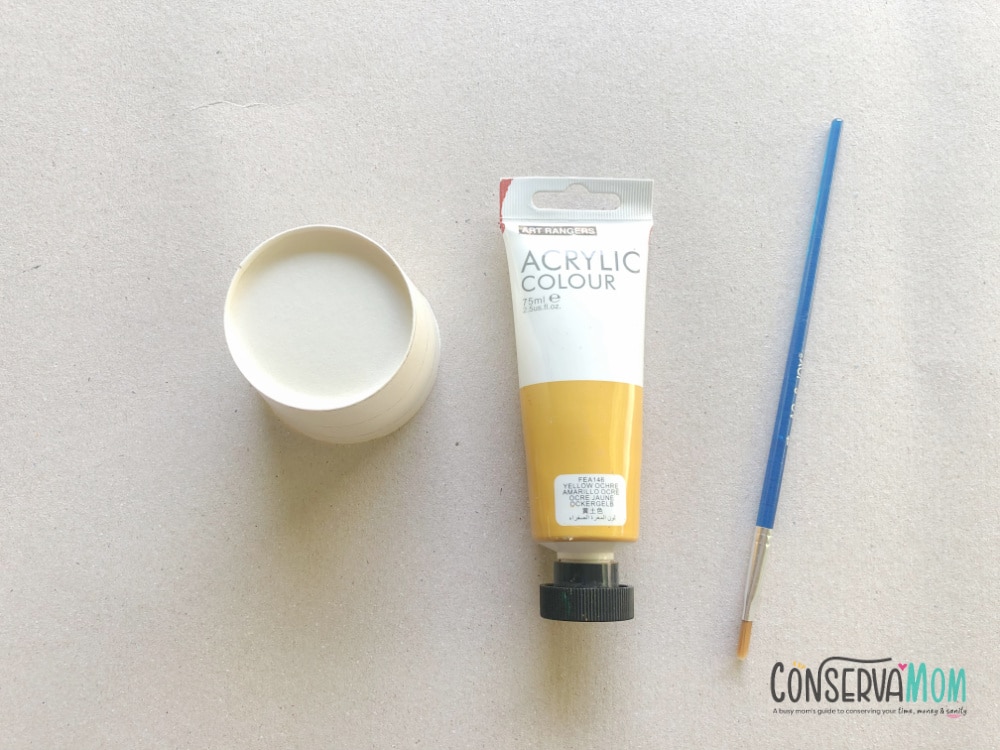 2. Divide it into three with a pen.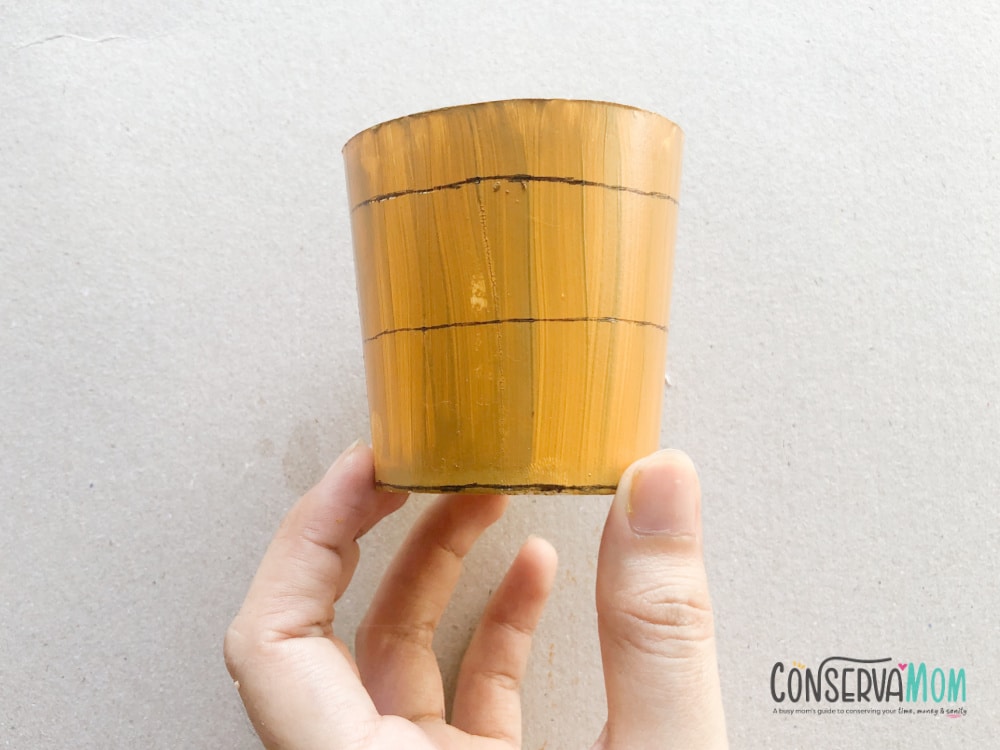 3. Cut the yarn into short pieces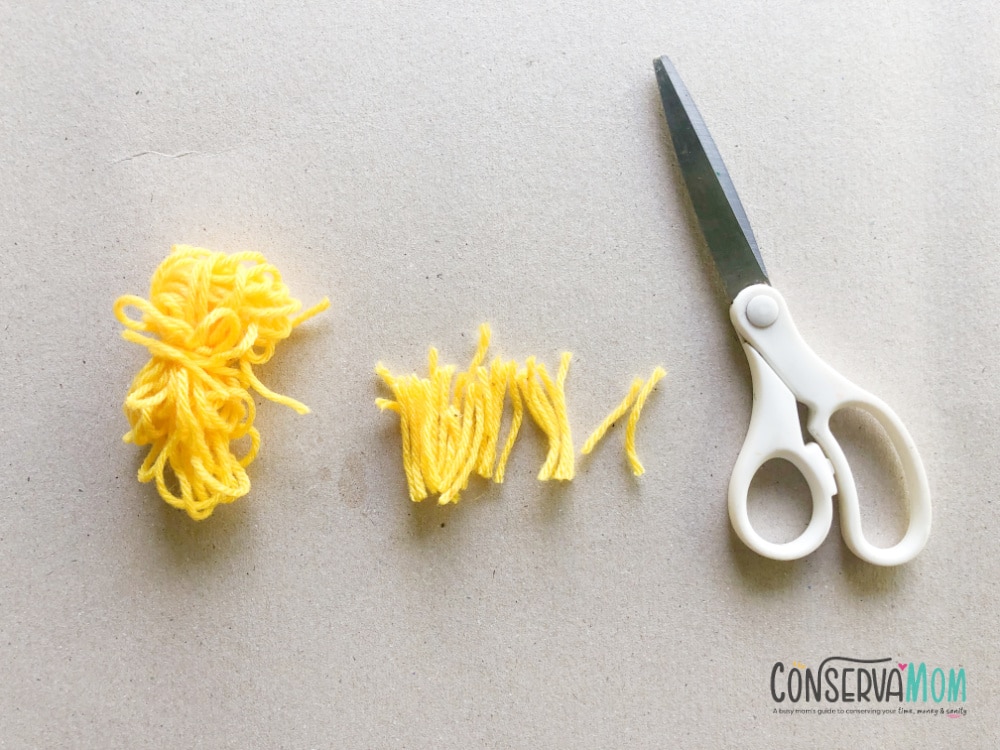 and attach them to the paper cup until it is all covered.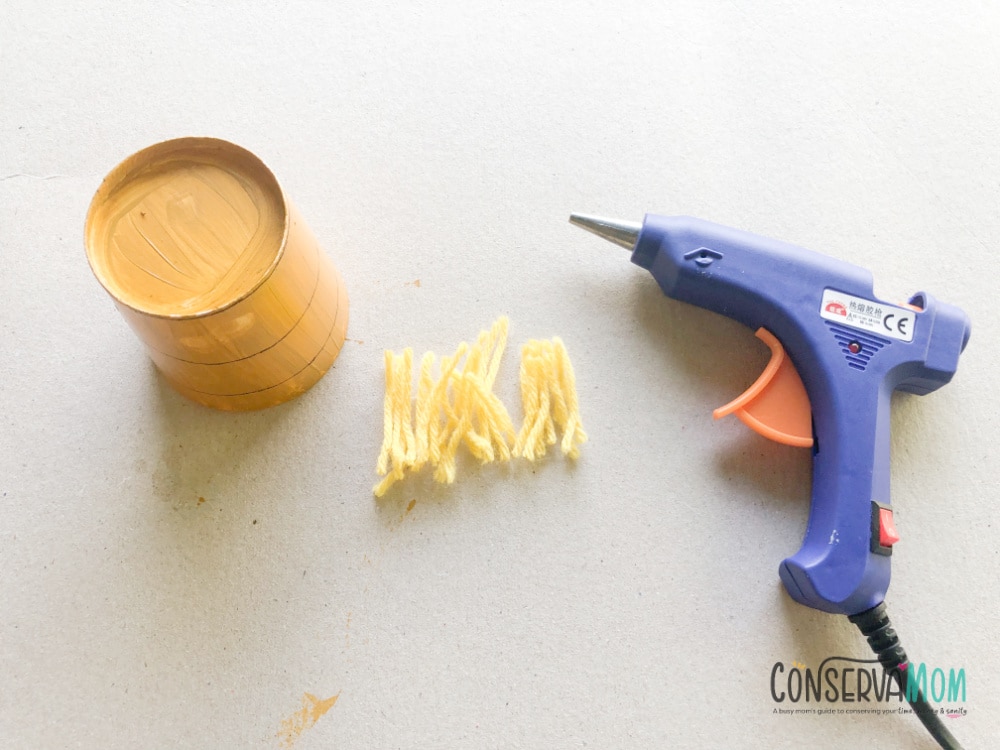 4. Create the monster's mouth: cut a curve shape from the brown paper and a small piece from the red paper.
Then make five teeth from the card stock. Glue them together.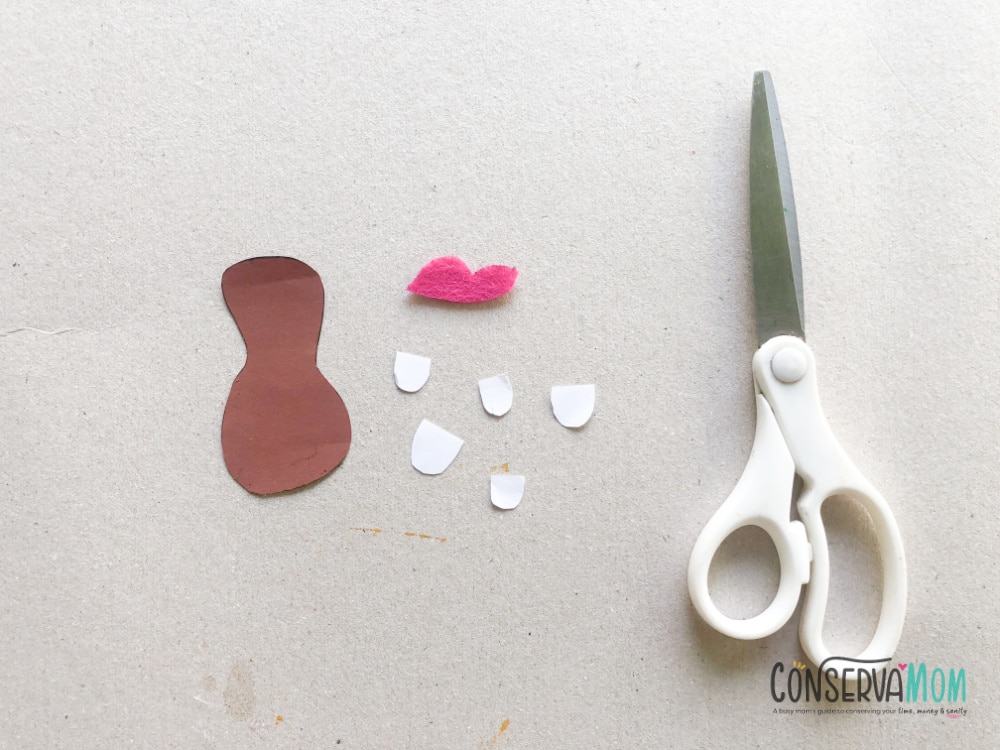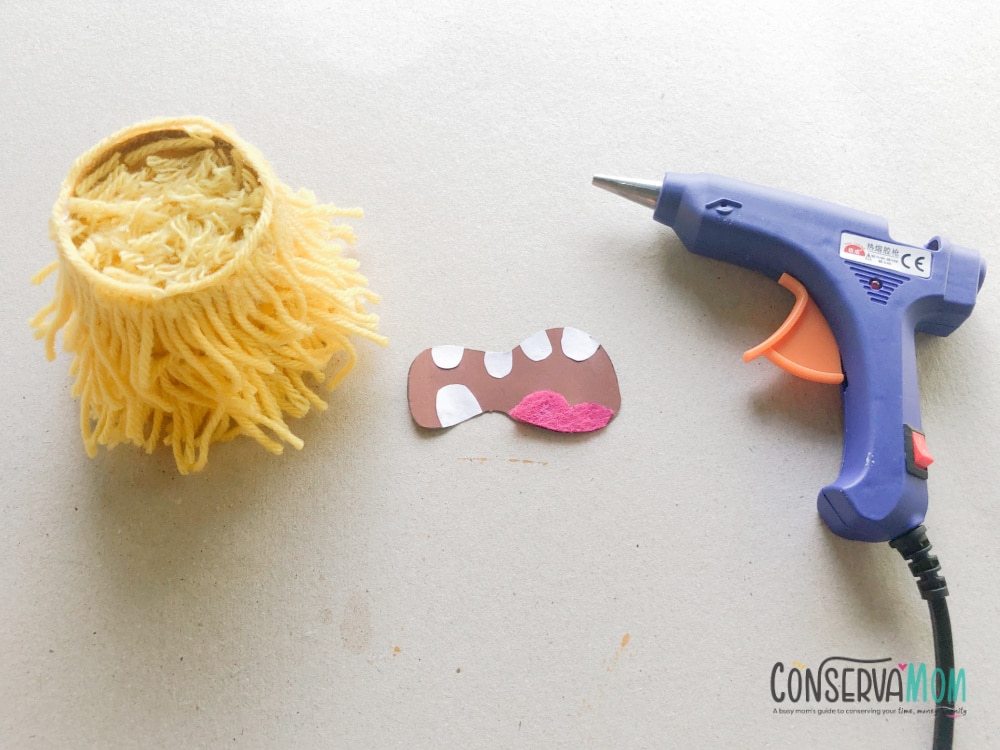 5. Attach the mouth.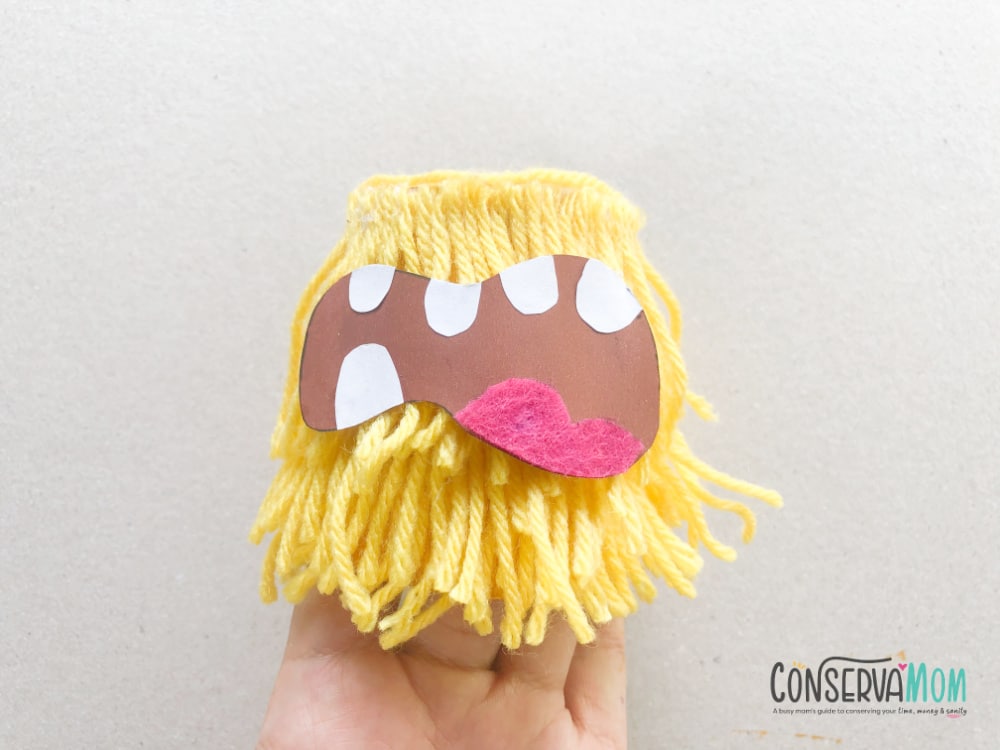 6. Make three holes at the top of the paper cup.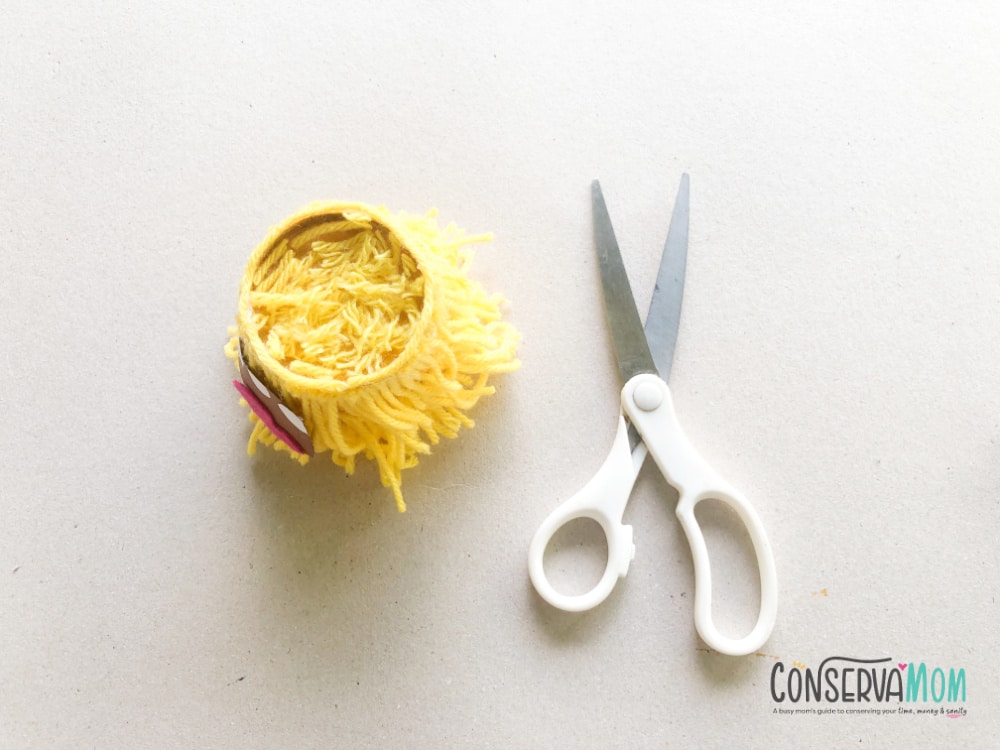 7. Add googly eyes to each popsicle stick.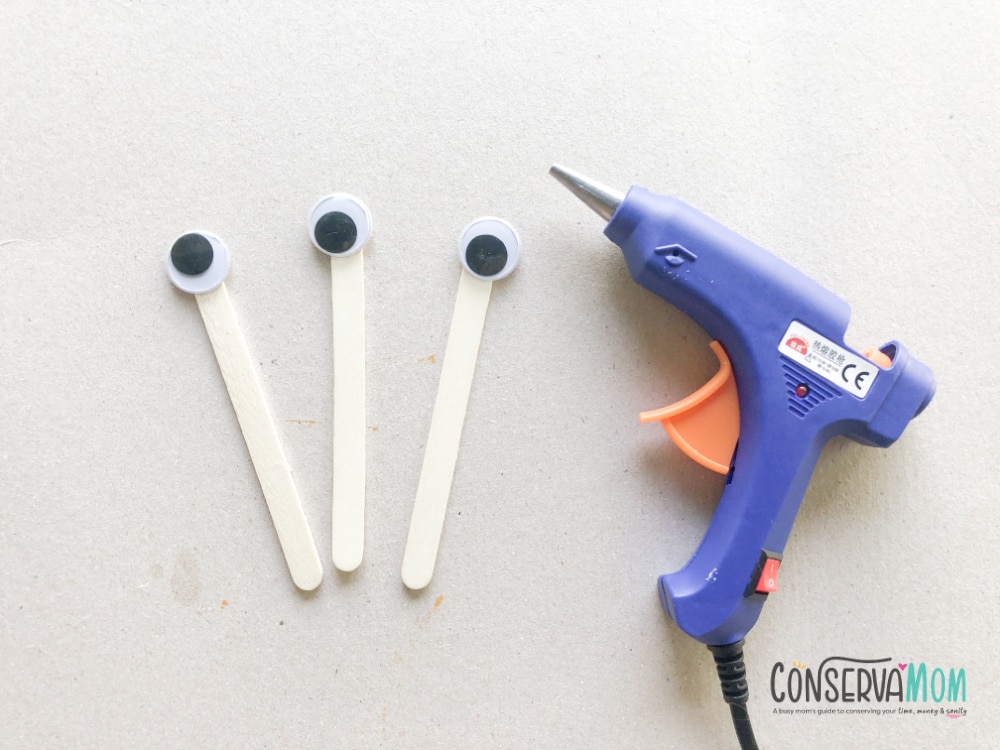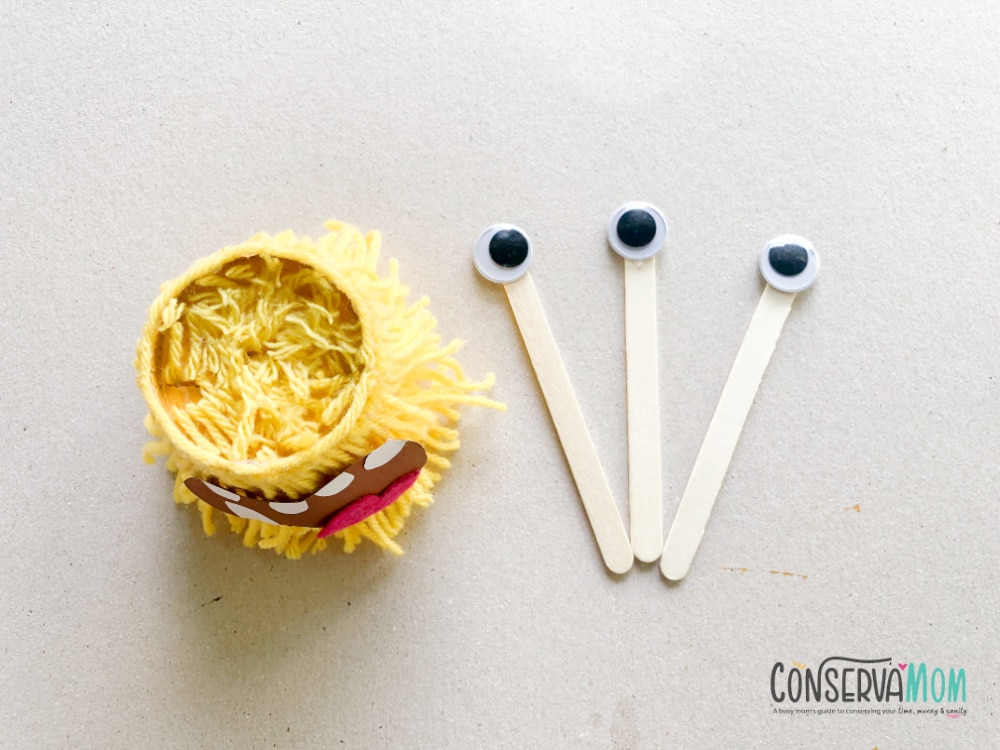 Insert them into the holes.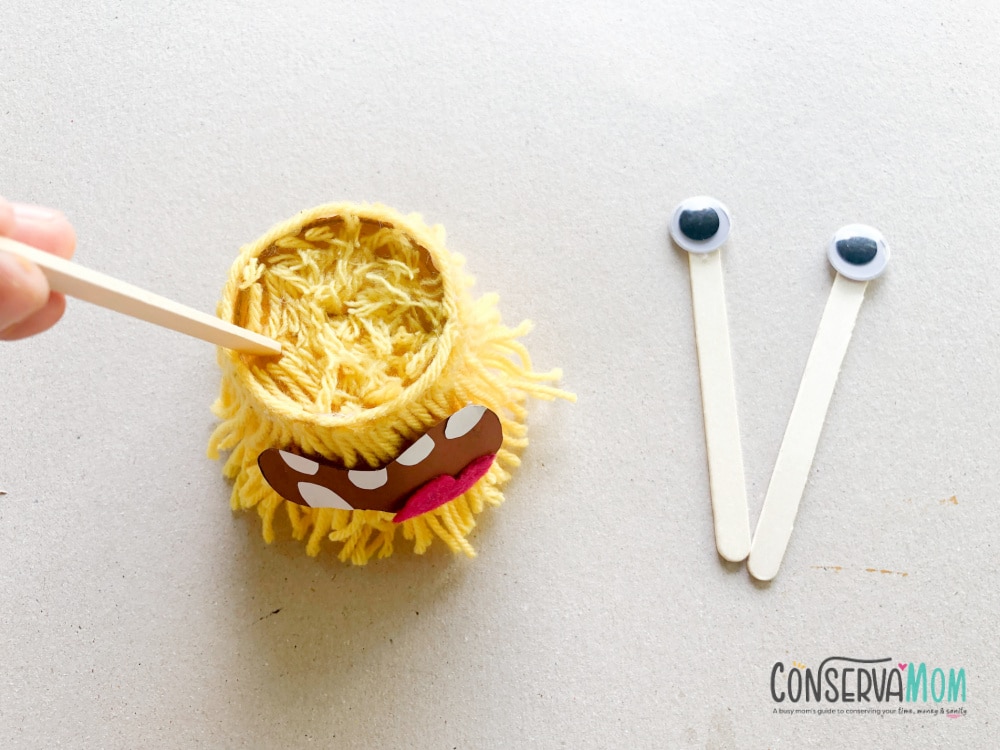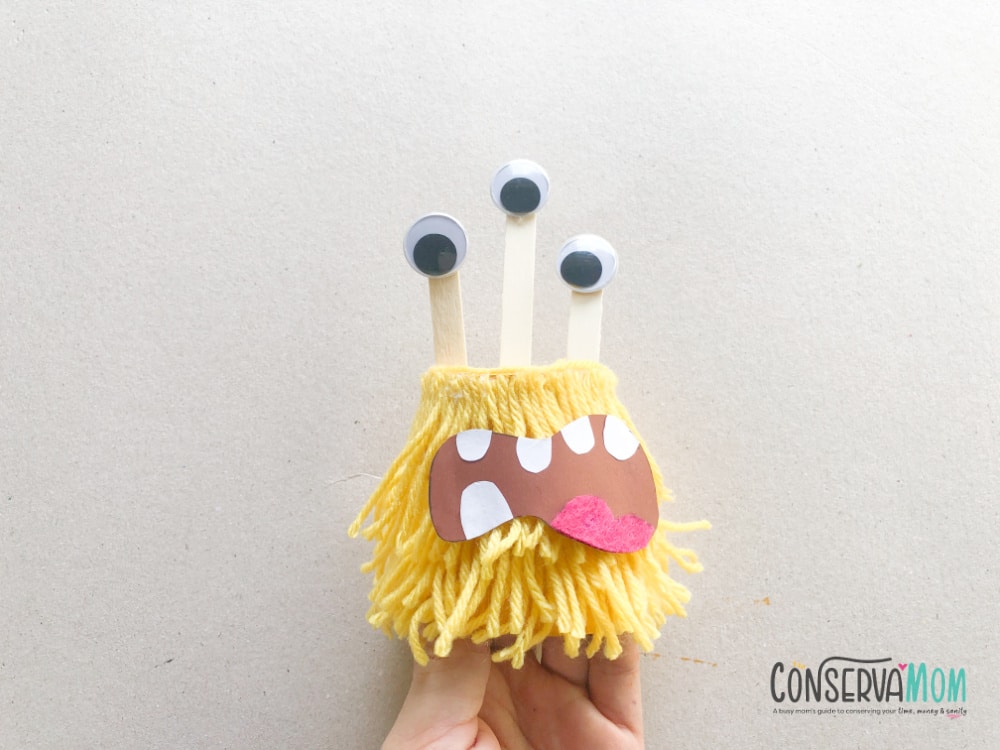 8. Create the monster's hands: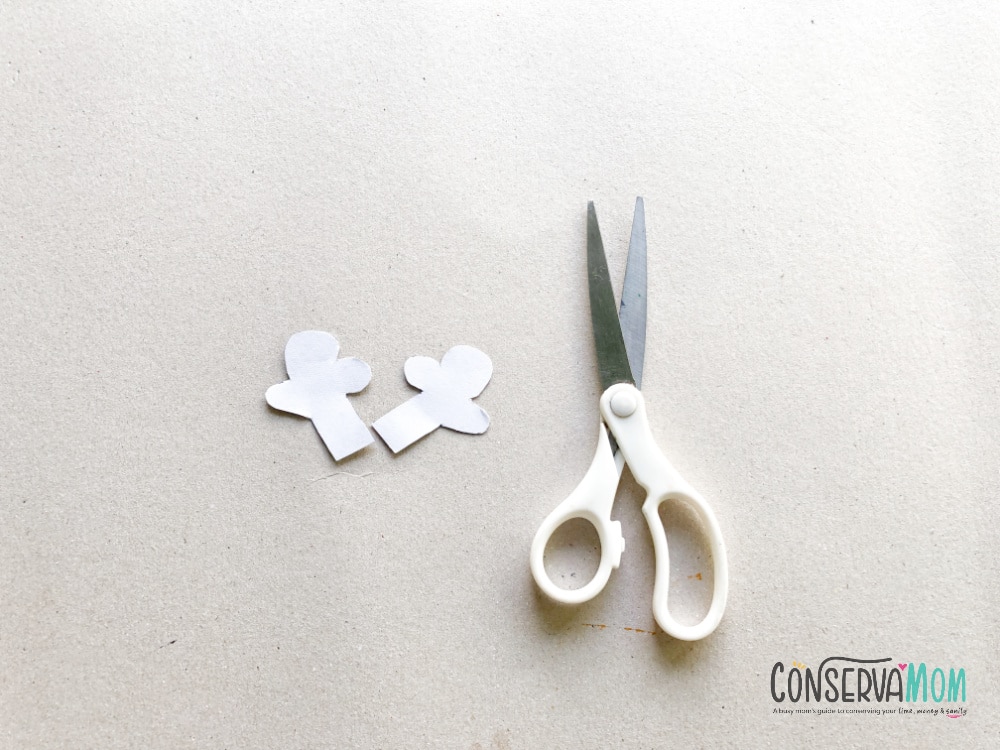 Cut from the card stock paper and attach it;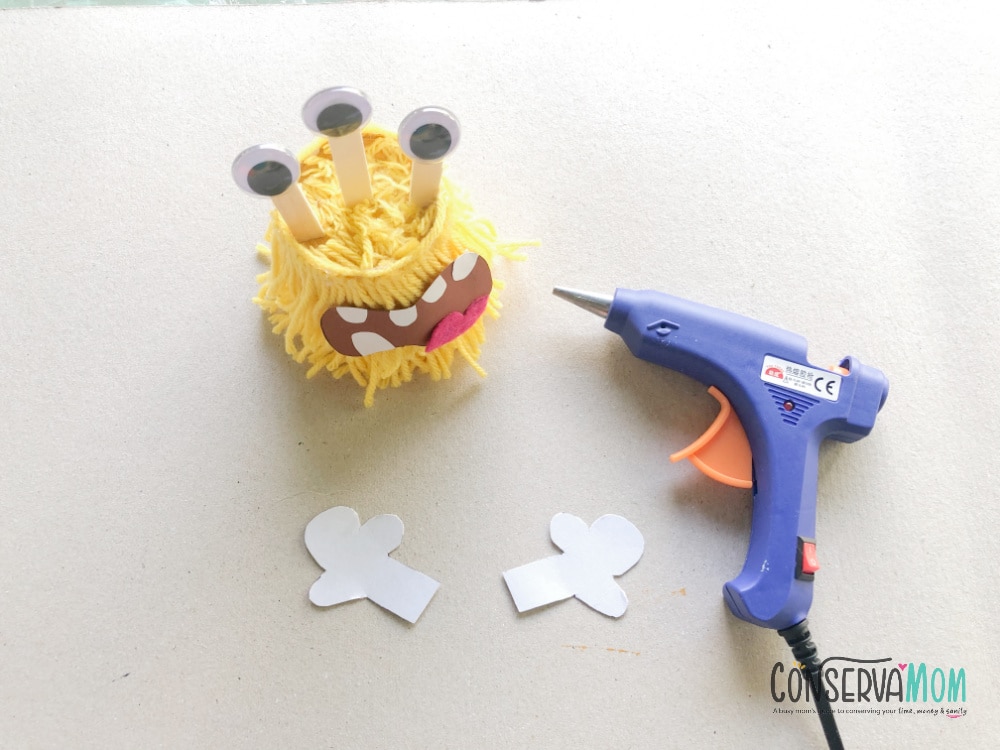 your 3-eyed monster is now ready!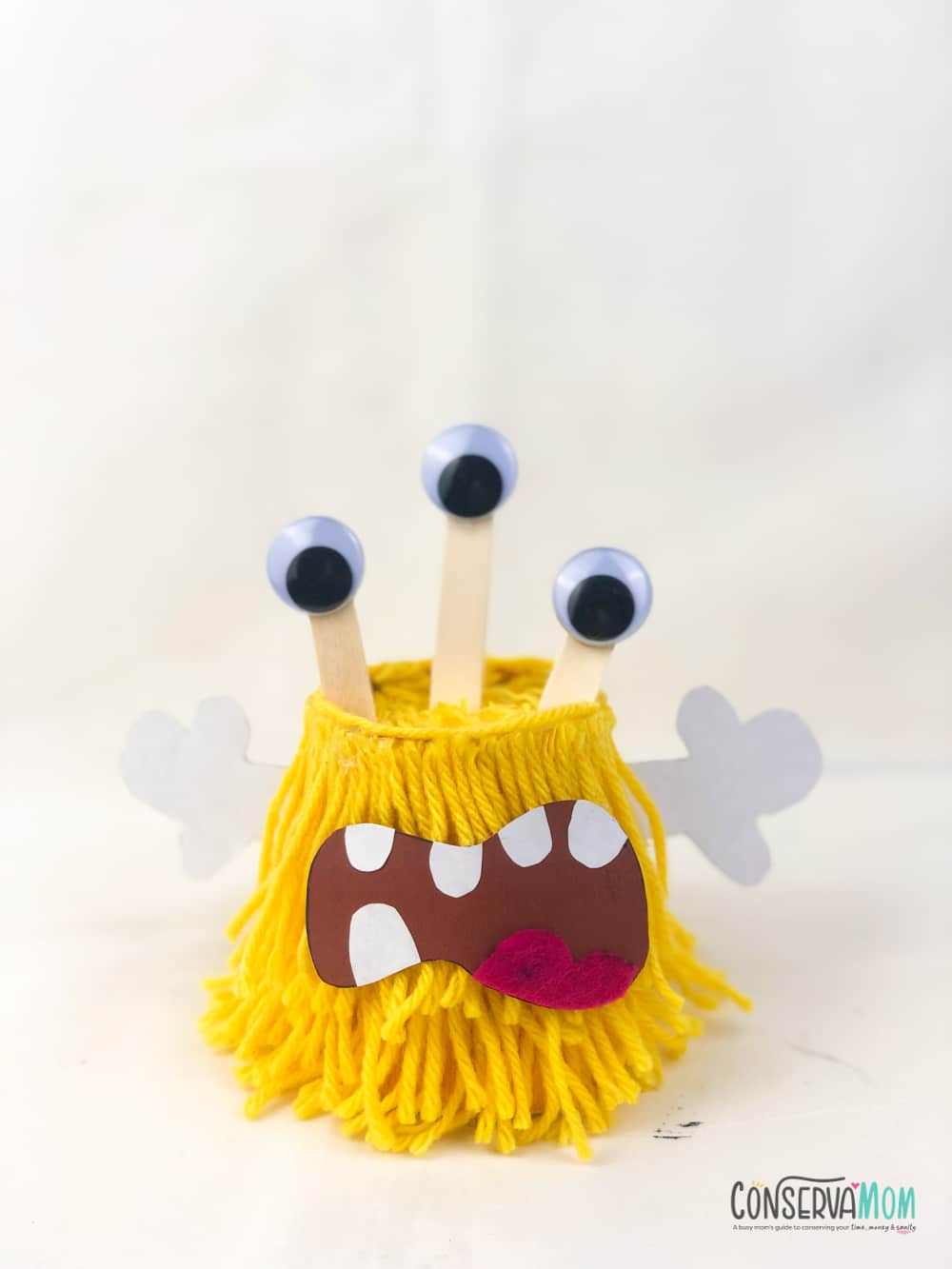 Isn't this the cutest craft ever?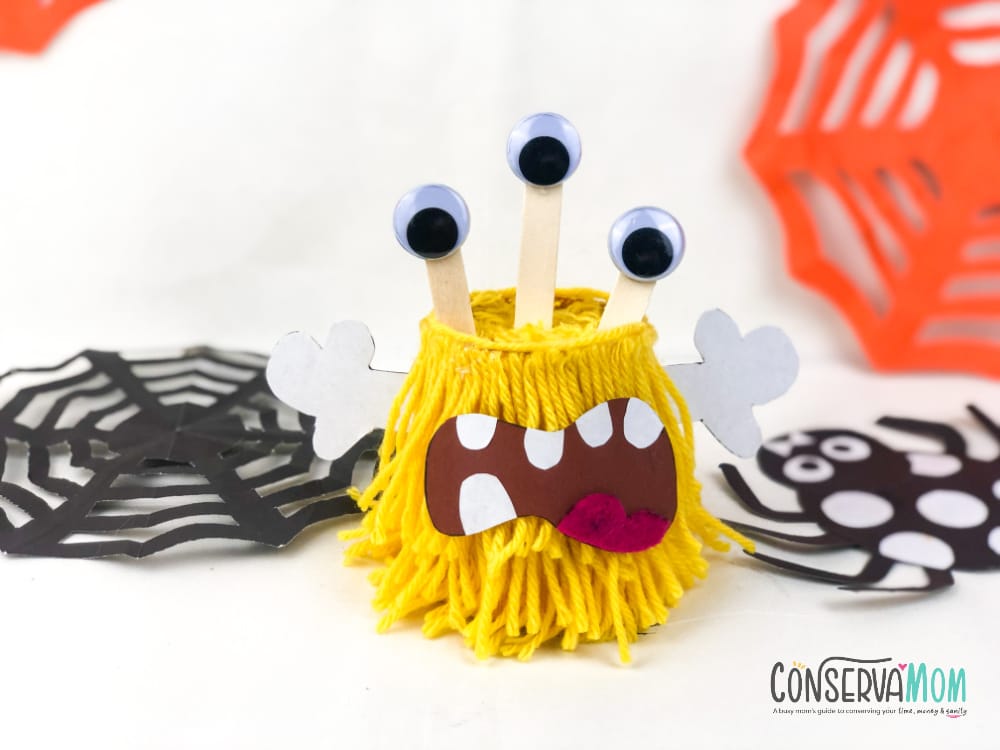 Finally, Looking for other easy Halloween Crafts? Check out this round-up of 20+ Preschool Halloween crafts want some fun entertainment while making these crafts? Check out these frightfully fun Halloween Riddles! Also, grab some free printable Halloween signs to decorate your home!