These Caramel-Stuffed White Chocolate Chip Cookies are a dessert dream come true. Not only are they melt-in-your-mouth good but they make a large batch big enough to share – or keep all to yourself!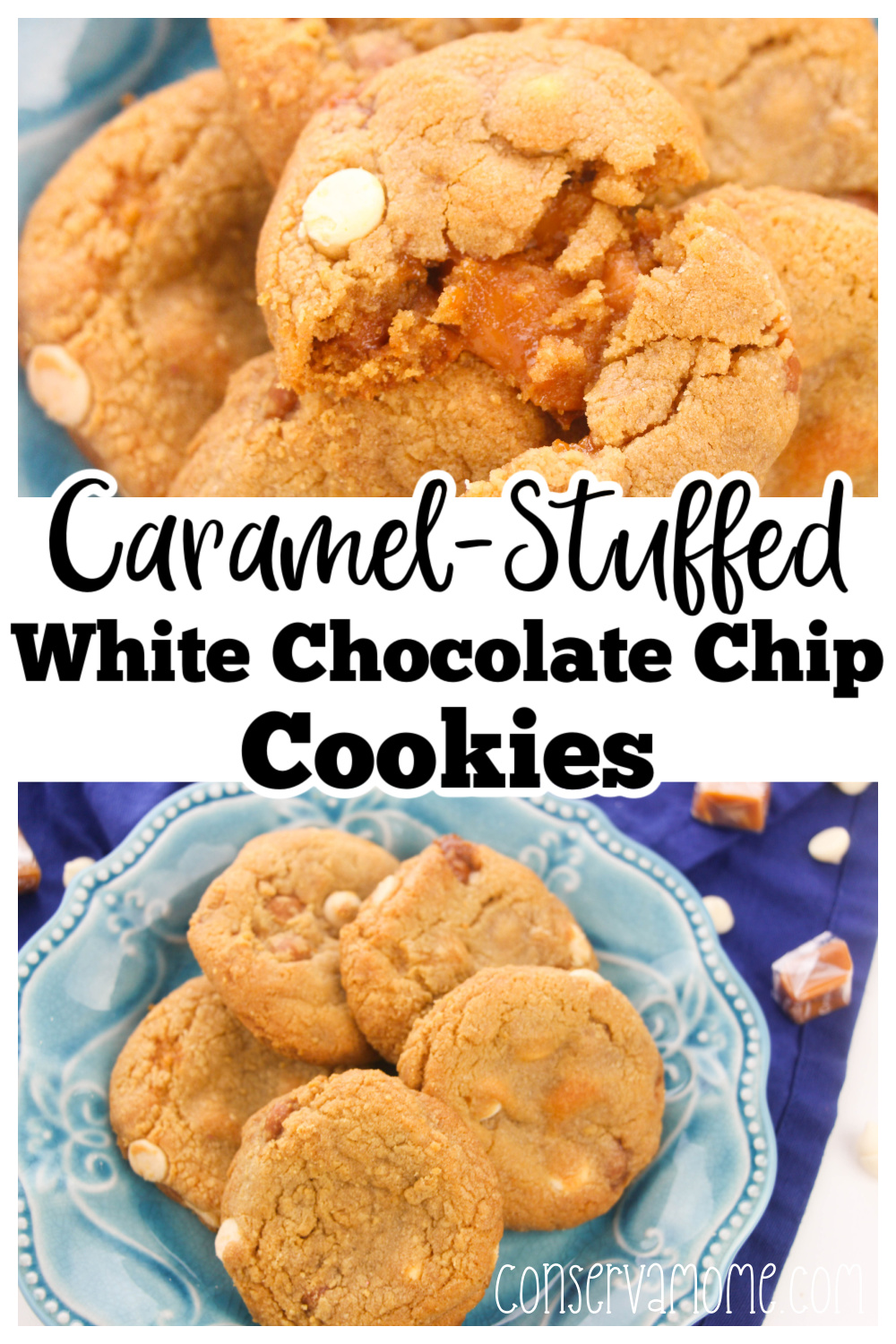 Caramel-Stuffed White Chocolate Chip Cookies
Have you ever had a stuffed cookies? It's literally one of my favorite things. Each and every bite is full of flavor and taste and best of all – the middle is stuffed with sweet caramel. What else could you want in a cookie?
I also love that these cookies are made with white chocolate chips…don't get me wrong – I'm a fan of milk chocolate chips but there's something about white chips that makes my heart super happy. Anyone else agree?
Even though I'll never turn down a cookie, I do have to admit that these are some of my favorites. If you're craving the perfect gooey cookie with a crisp outer edge, just wait until you try these. They're literally unreal.