These Caramel-Stuffed White Chocolate Chip Cookies are a dessert dream come true. Not only are they melt-in-your-mouth good but they make a large batch big enough to share – or keep all to yourself!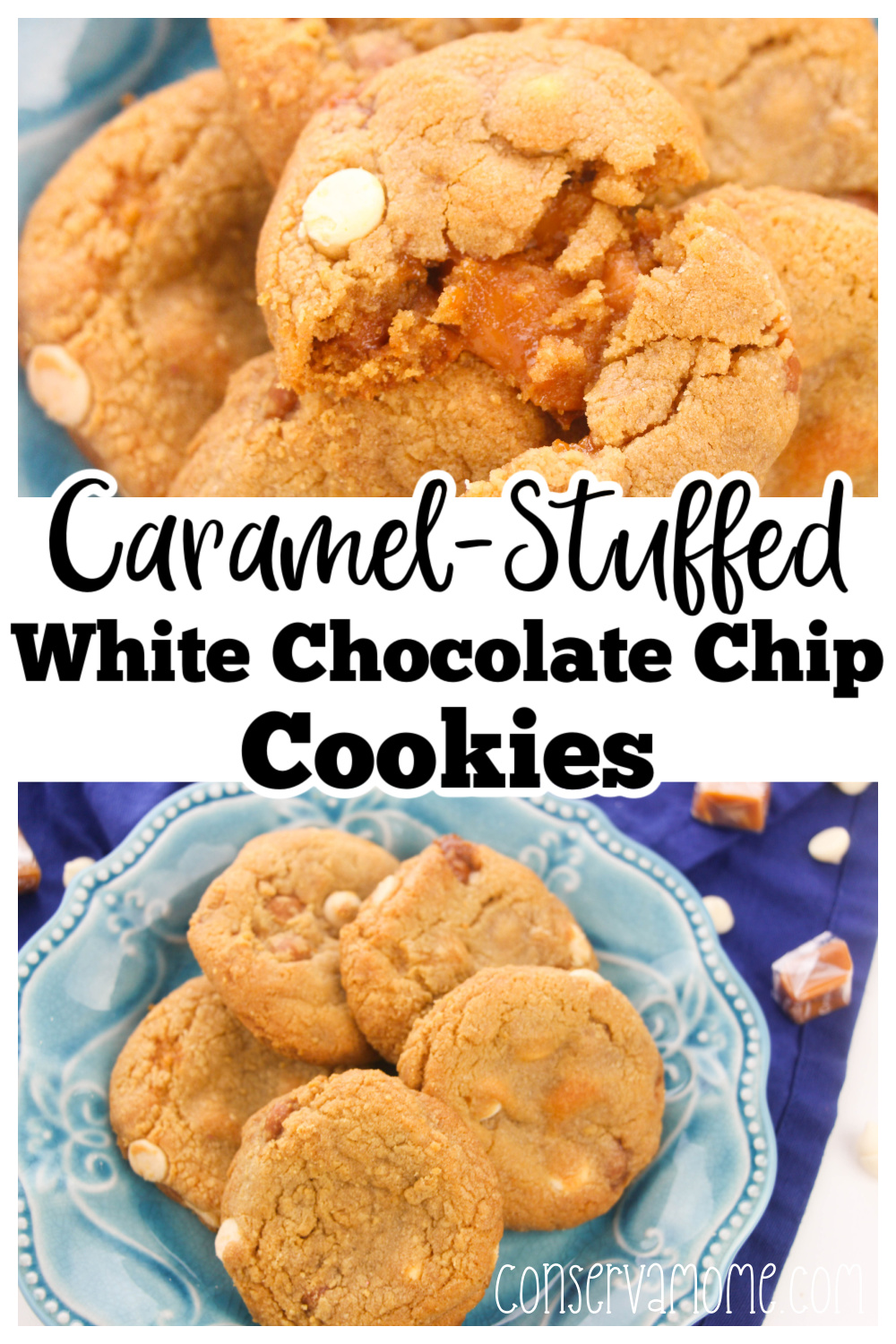 Caramel-Stuffed White Chocolate Chip Cookies
Have you ever had a stuffed cookies? It's literally one of my favorite things. Each and every bite is full of flavor and taste and best of all – the middle is stuffed with sweet caramel. What else could you want in a cookie?
I also love that these cookies are made with white chocolate chips…don't get me wrong – I'm a fan of milk chocolate chips but there's something about white chips that makes my heart super happy. Anyone else agree?
Even though I'll never turn down a cookie, I do have to admit that these are some of my favorites. If you're craving the perfect gooey cookie with a crisp outer edge, just wait until you try these. They're literally unreal.
Check out the simple ingredients and steps below to make these tasty treats. You'll soon find out what they're some of my favorite cookies to bake.
What You'll Need To Make White Chocolate Stuffed Cookies
1 cup butter, room temperature
3/4 cup white sugar
1 teaspoon vanilla extract
2 eggs
1 teaspoon baking soda
2 cups PLUS 2 Tablespoons flour
1 teaspoon salt
3/4 cup brown sugar
1 cup white chocolate chips
1 cup caramel bits
30 caramel squares
How To Make Caramel Stuffed Chocolate Chip Cookies
Place butter and sugars in a large mixing bowl and beat with an electric mixer for 2 minutes until light and fluffy.
Add vanilla extract and eggs, continue beating for another minute.

In a separate medium-sized bowl, combine the flour, baking soda and salt.
Add half of the flour mixture into the butter mixture. Incorporate fully, then add remaining half and beat until combined.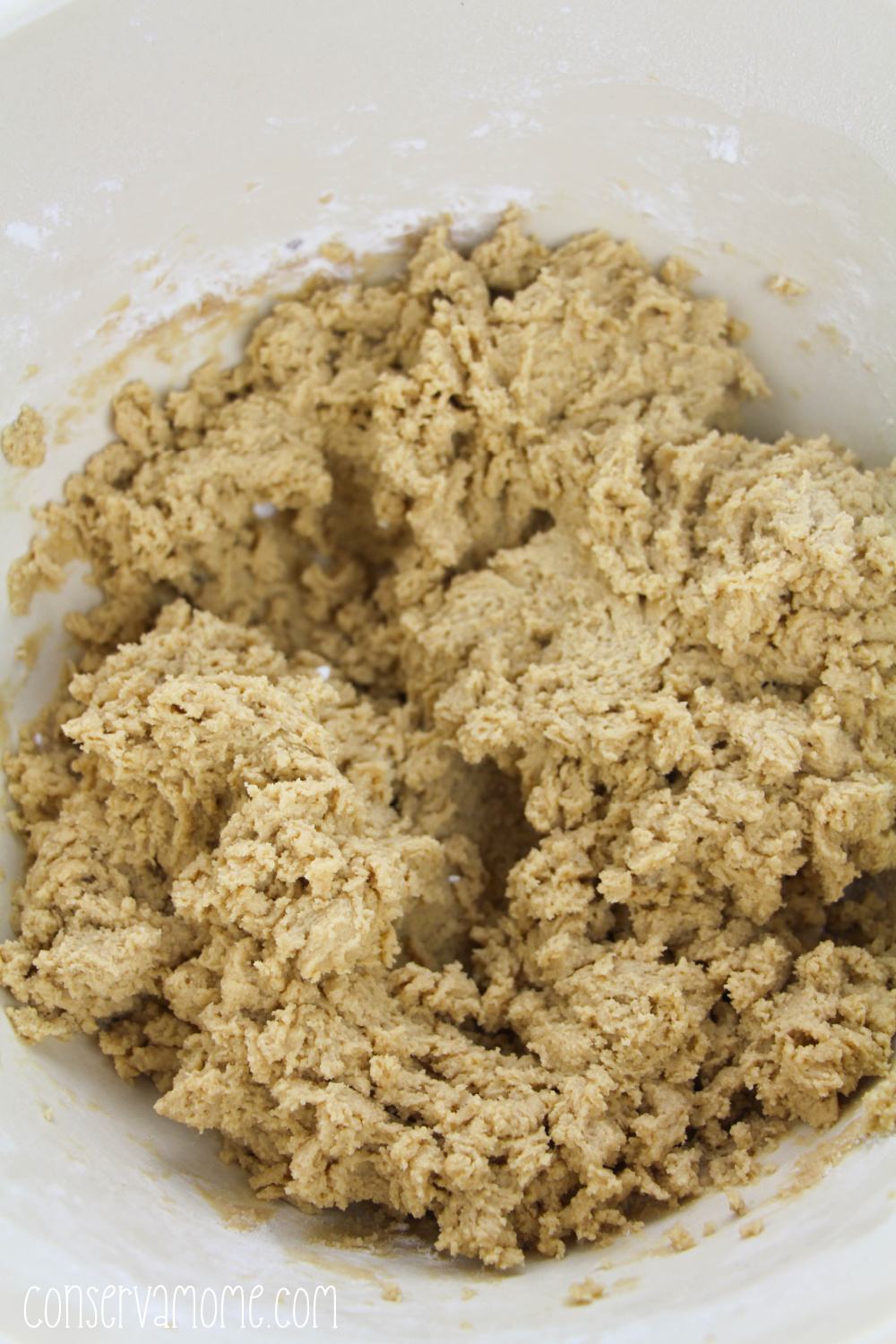 Incorporate the white chocolate chips and caramel bits, then place dough in the refrigerator for 1 hour.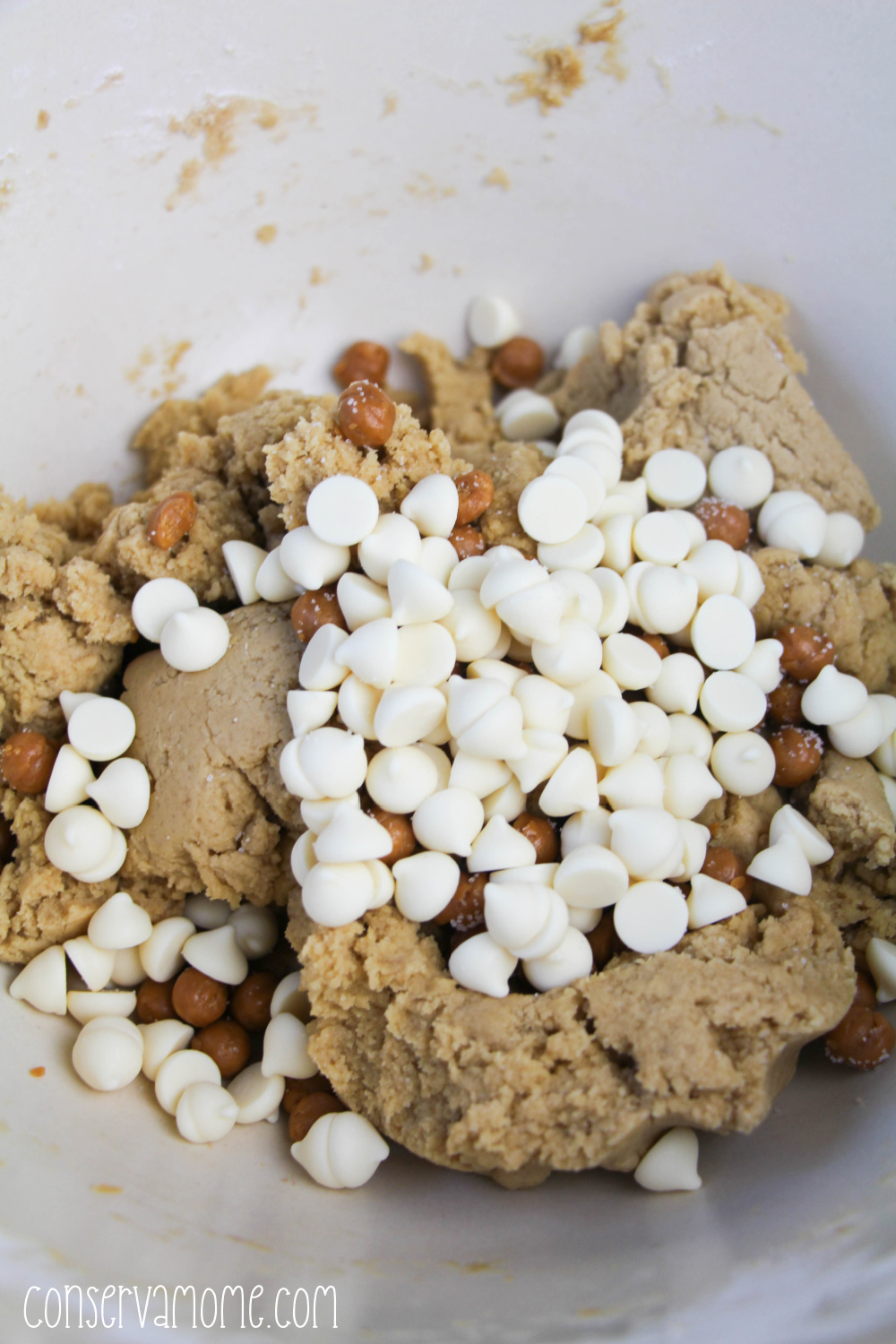 Preheat oven to 375F.
Use a cookie scoop to portion out dough, and wrap each dough ball around an unwrapped caramel square.

Bake for 8-12 minutes, until lightly golden.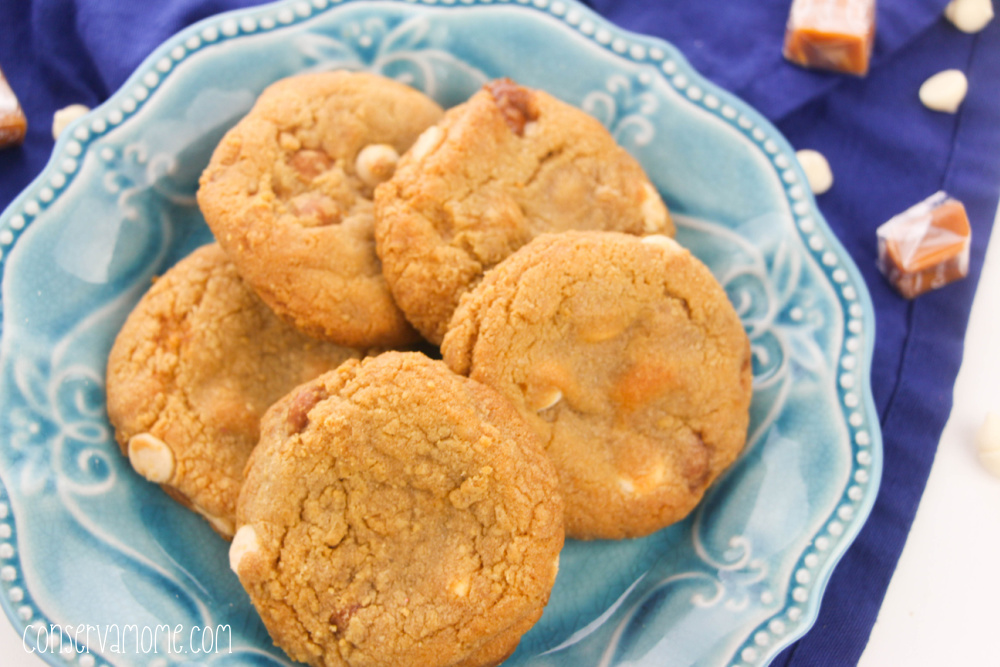 How do you reheat the cookies to warm the caramel?
I'm all about gooey caramel so I totally get it! If you're wanting that warm gooey center after they've already cooled down, just pop them in the microwave for about 5 seconds or so and heat them back up.
Just be certain to be super careful as the caramel will be much hotter in the middle of the cookie and you don't want to turn your mouth!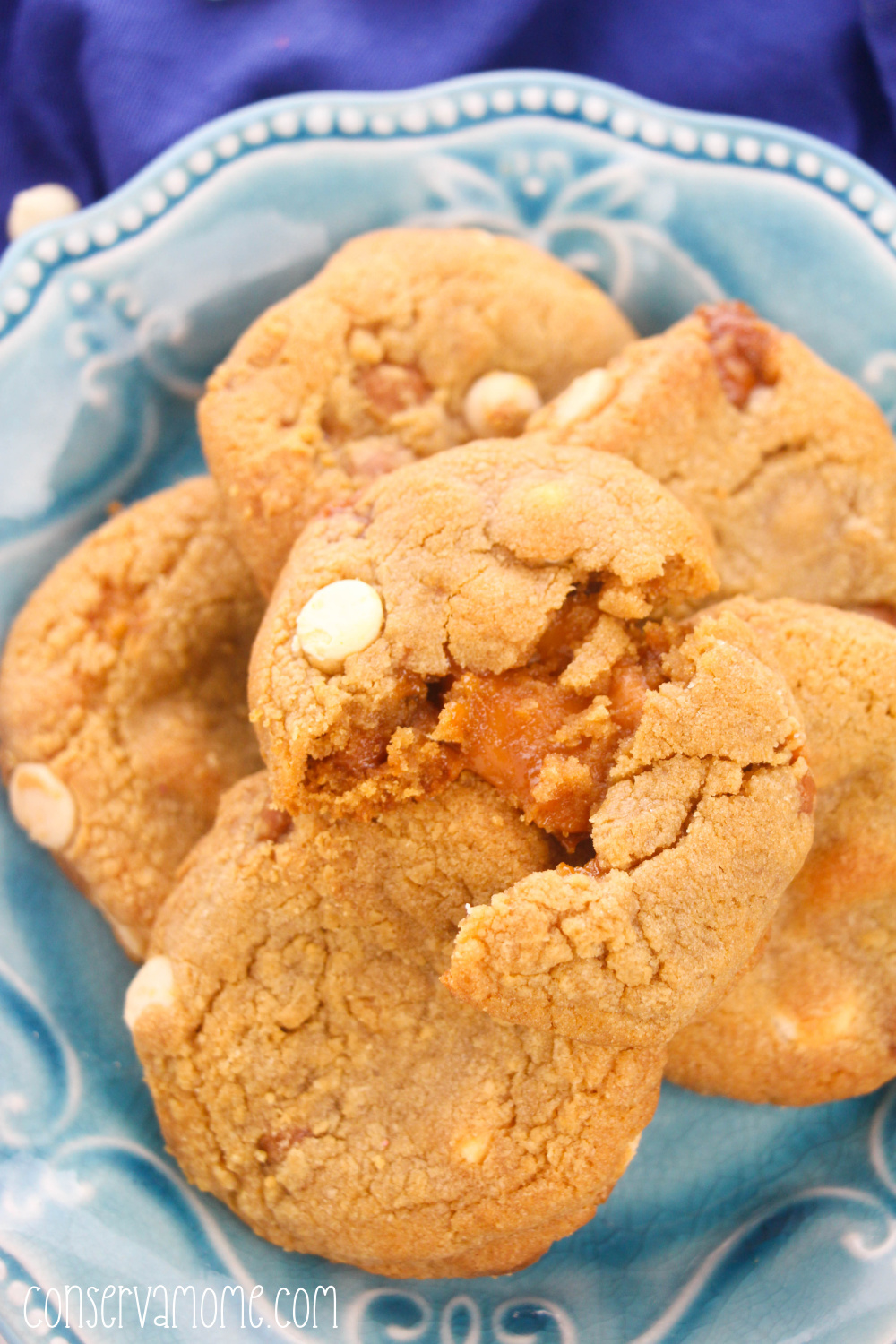 How do you store baked cookies?
I love trying to keep my cookies as soft as possible for as long as possible. This means that I'll be certain to store them in an airtight container because we all know that air is the devil that dries out baked goods!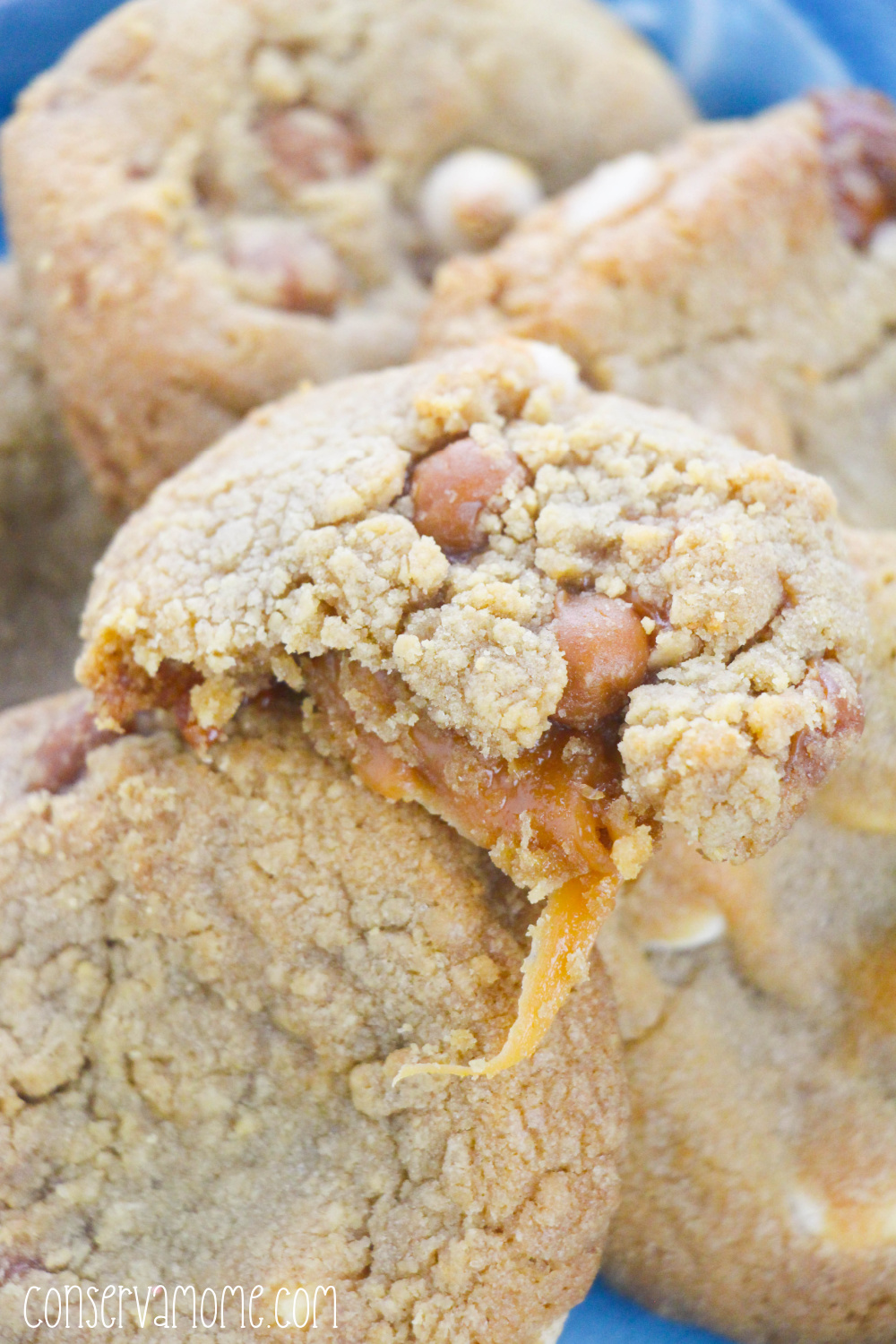 The melted caramel is such a sweet addition that really adds a super delicious element of surprise.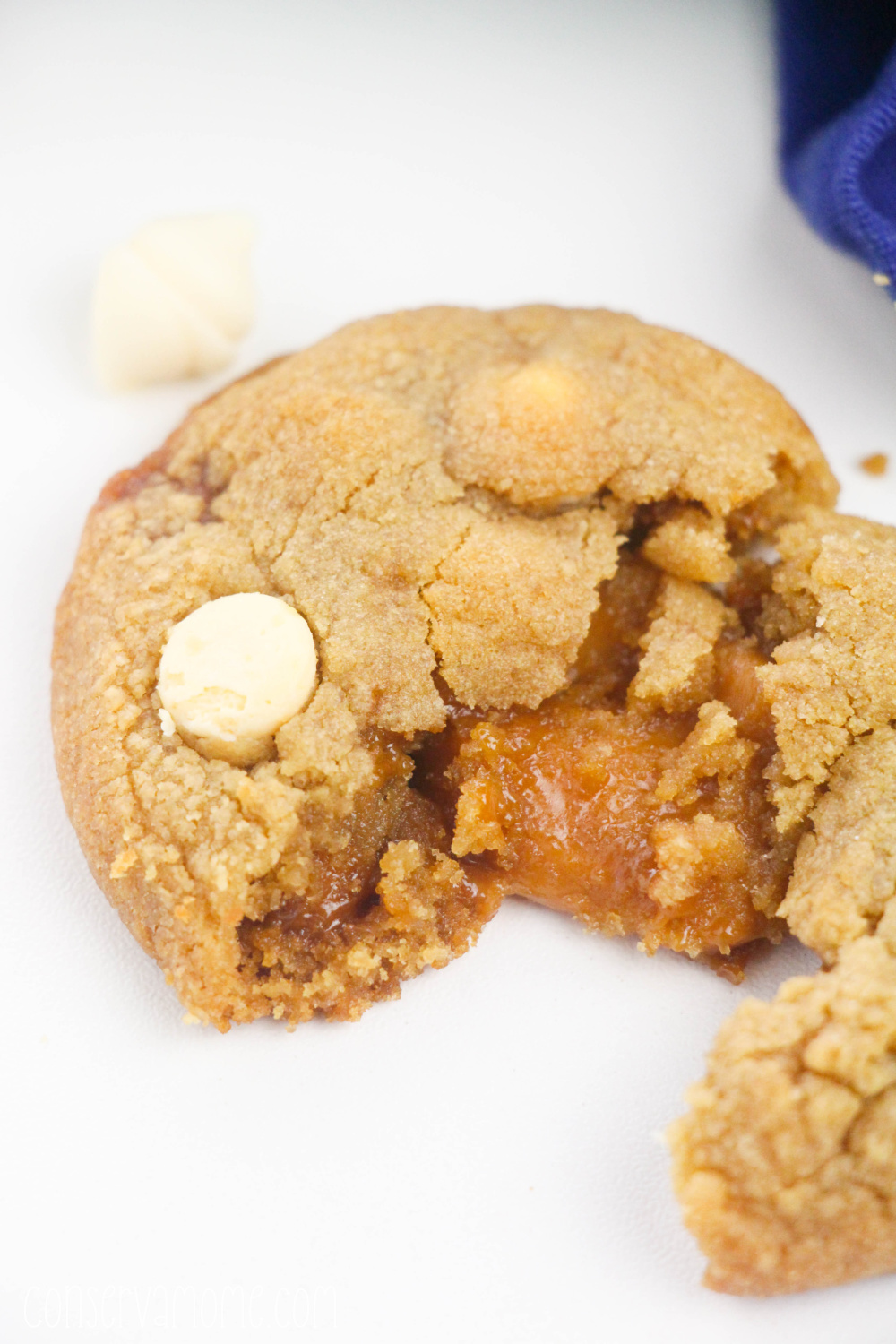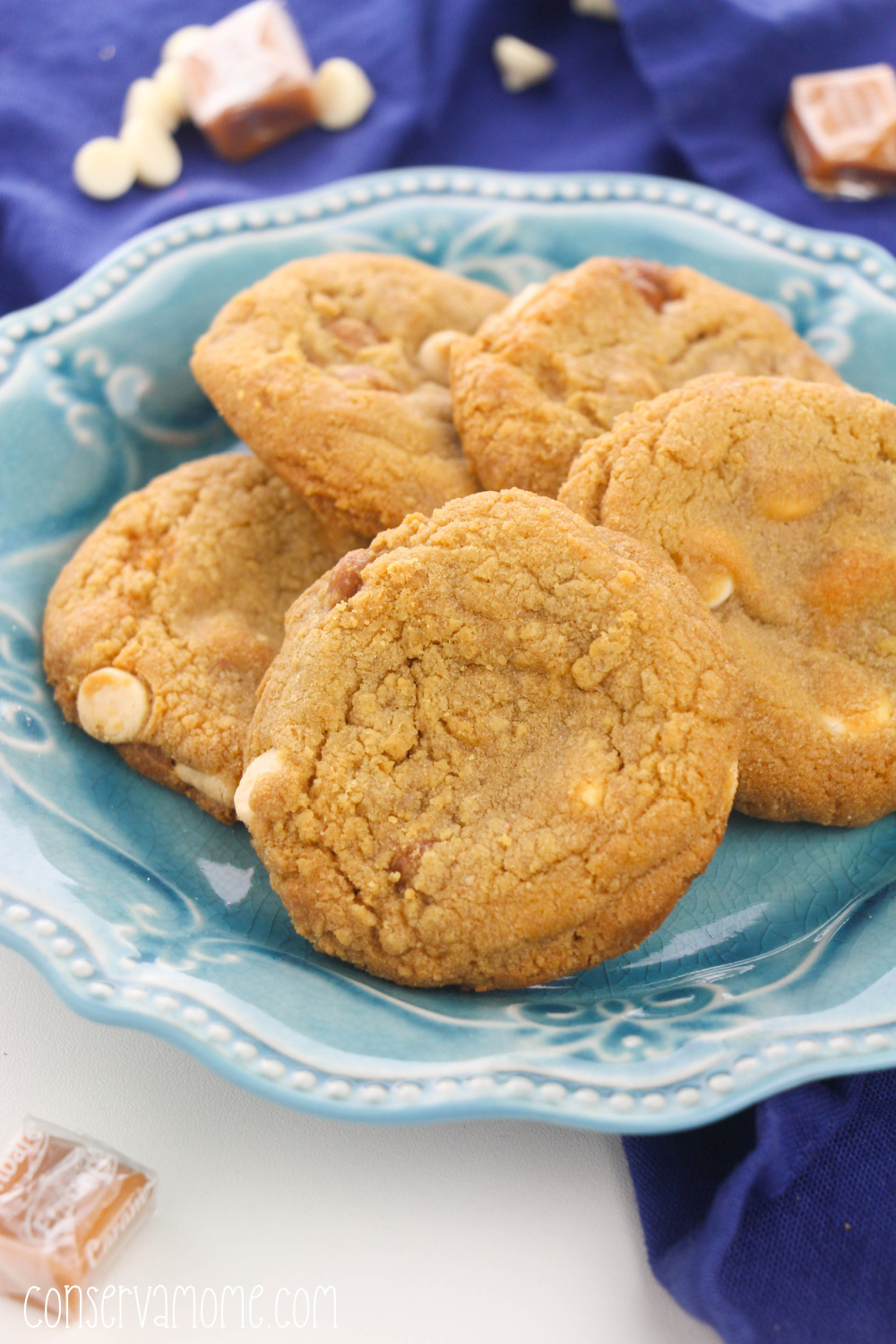 Do you love that caramel flavor? Make certain to check out my Caramel Pecan Apple Pie Cheesecake recipe or my Salted Caramel Chocolate Chip Cookies. You can't go wrong with either!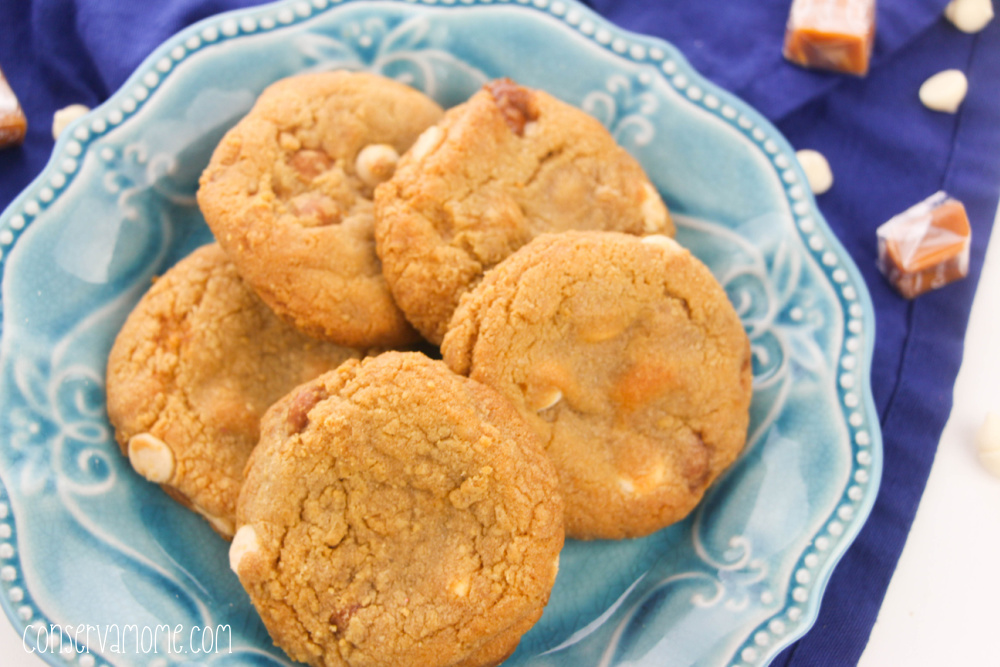 Caramel-Stuffed White Chocolate Chip Cookies
These stuffed cookies are the best!
Ingredients
1 cup butter, room temperature
3/4 cup white sugar
3/4 cup brown sugar
1 teaspoon vanilla extract
2 eggs
2 cups PLUS 2 Tablespoons flour
1 teaspoon baking soda
1 teaspoon salt1
cup white chocolate chips
1 cup caramel bits3
0 caramel squares
Instructions
Place butter and sugars in a large mixing bowl and beat with an electric mixer for 2 minutes until light and fluffy.

Add vanilla extract and eggs, continue beating for another minute.

In a separate medium-sized bowl, combine the flour, baking soda and salt.

Add half of the flour mixture into the butter mixture. Incorporate fully, then add remaining half and beat until combined.Incorporate the white chocolate chips and caramel bits, then place dough in the refrigerator for 1 hour.Preheat oven to 375F.

Use a cookie scoop to portion out dough, and wrap each dough ball around an unwrapped caramel square.Bake for 8-12 minutes, until lightly golden.

Looking for another unique cookie recipe? Check out these deep fried oreos