These delicious Salted Caramel Chocolate Chip Cookies are going to be a hit in your home. They're so delicious and full of so many amazing flavors you won't be able to have just one.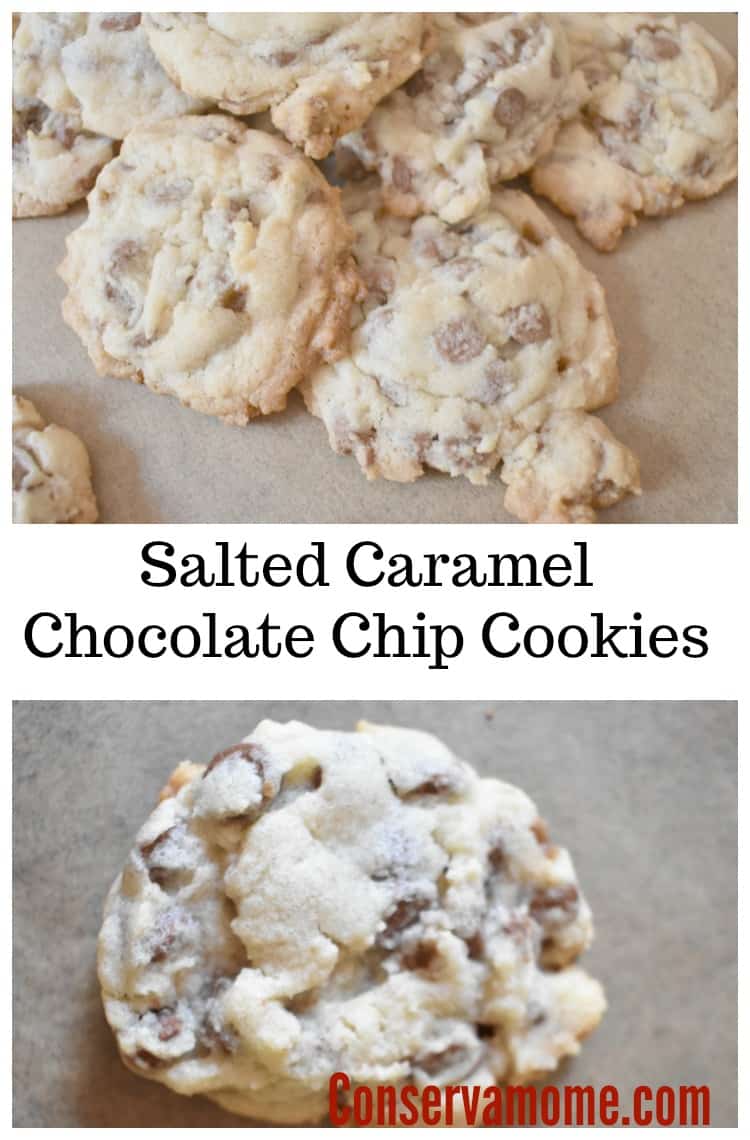 I love chocolate and caramel  add coarse salt and the taste just comes together in an amazing symphony. This easy recipe is so delicious and so perfect for a warm winter night followed by some warm milk. Or a perfect addition to a lunch or party menu. You can use the below sugar cookie recipe or just grab a sugar cookie ready made bag. I've done it both ways and they've both come out fantastic. This is one of my family's favorite cookie recipes and they disappear quickly every time I make them. I literally have to find a good hiding place every time!
So head below to check out how delicious and easy these Salted Caramel Chocolate Chip cookies can be!
What you'll Need:
A sugar cookie ready made mix OR
Sugar Cookie Recipe
2 ¾ cup of flour
1 teaspoon of baking soda
½ teaspoon of baking powder
½ teaspoon of salt
1 cup of butter, softened
1 ½ cups of sugar
1 egg, room temperature
2 teaspoons of vanilla extract
You'll also need:
1 Bag of Chocolate Chips
1 Bag of Caramel Chips
Coarse Salt or Himalayan pink salt
Directions:
Preheat oven to 375 degrees Fahrenheit.
In a small bowl whisk flour, baking soda, baking powder, and salt. Set aside.
In a large bowl, cream butter and sugar, about 4 minutes using a hand mixer.
Add egg and vanilla to butter mixture and mix together. Slowly add in flour mixture, reserving 2 tablespoons of flour mixture. Do not over mix.Toss  caramel chips & Chocolate chips with the 2 tablespoons of flour. Add caramel chips to cookie mixture and mix.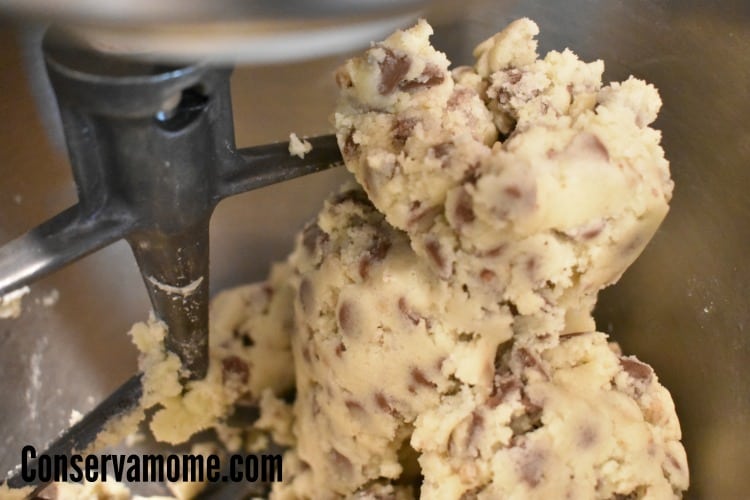 Place on Parchment paper add 2 tablespoons of cookie dough for jumbo cookies, or 1 ½ teaspoons for regular sized cookies. I use an ice cream scoop to help with measurements.
Top with some Himalayan salt. Use coarse or if you have a shaker just top with a bit on top.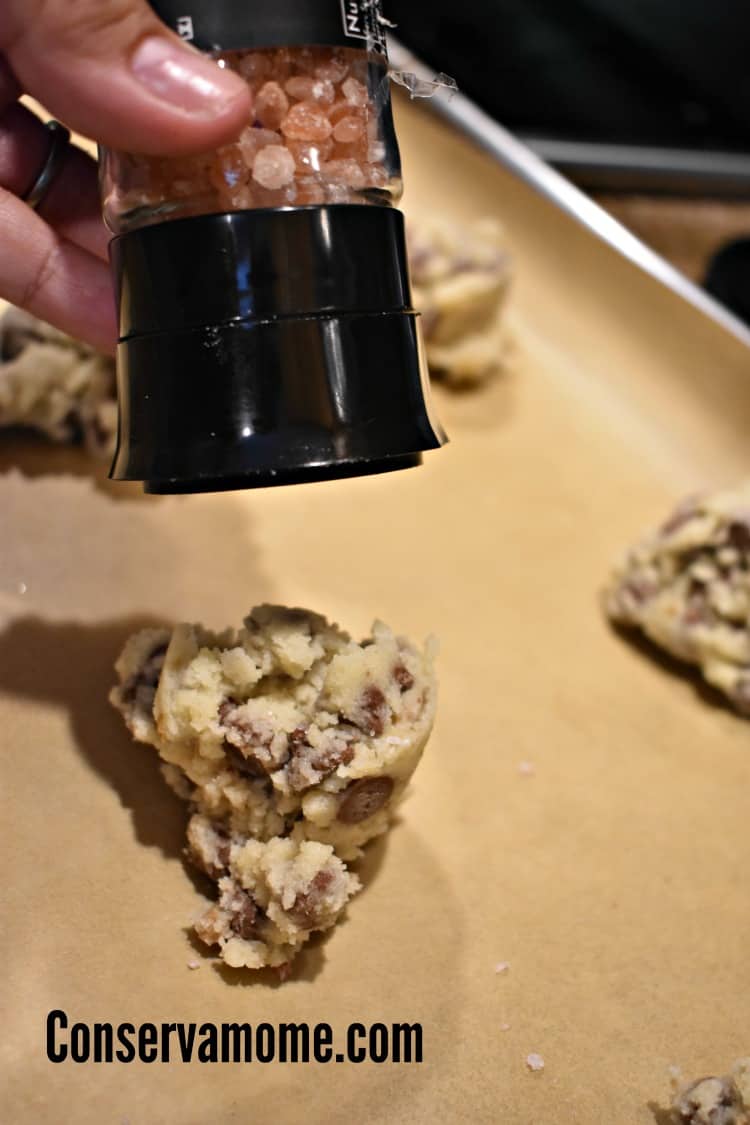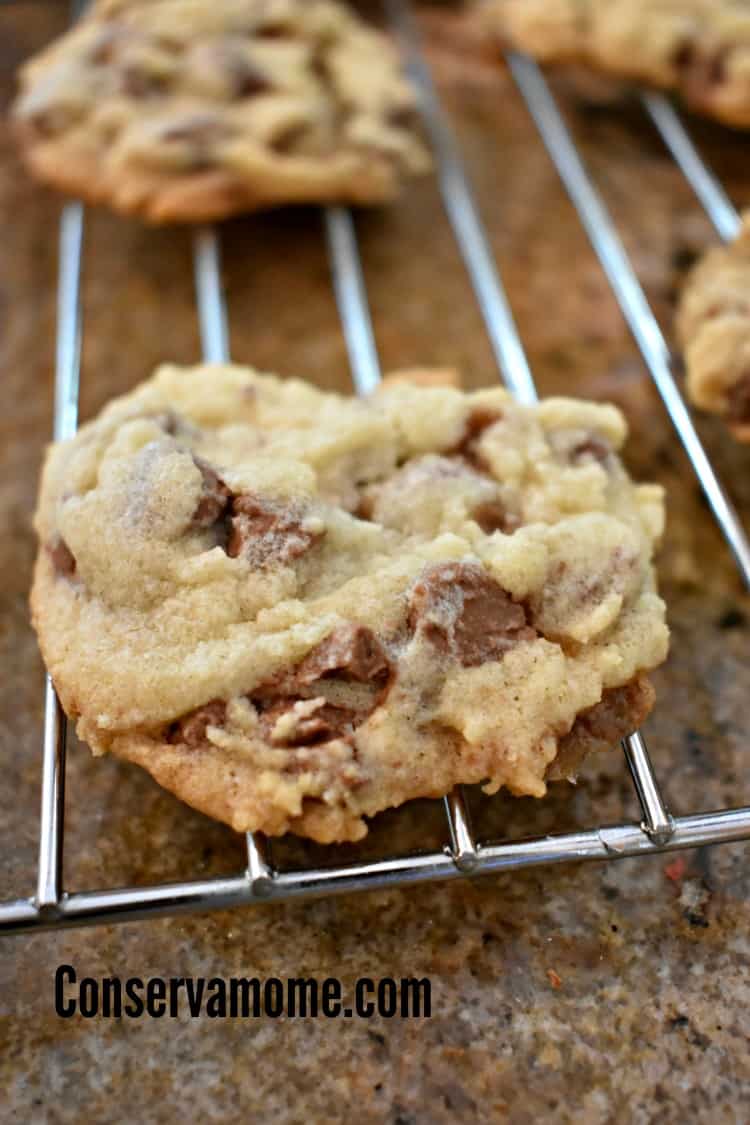 Makes about 12 jumbo cookies and about 24 regular cookies.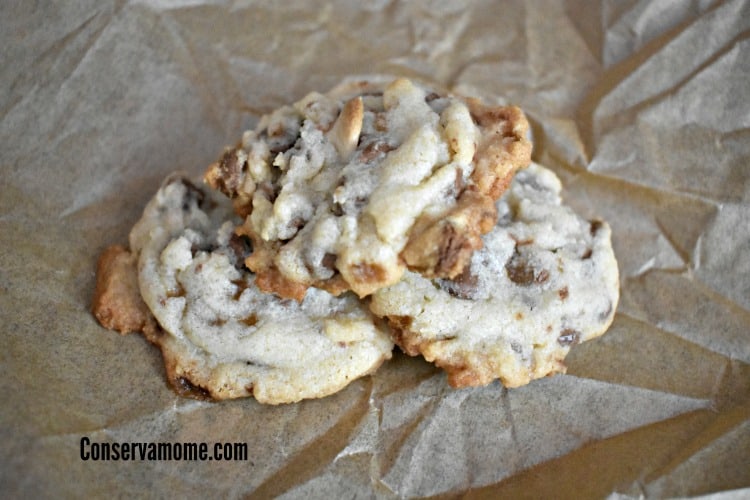 Caution: These are addictive an you won't be able to have just one!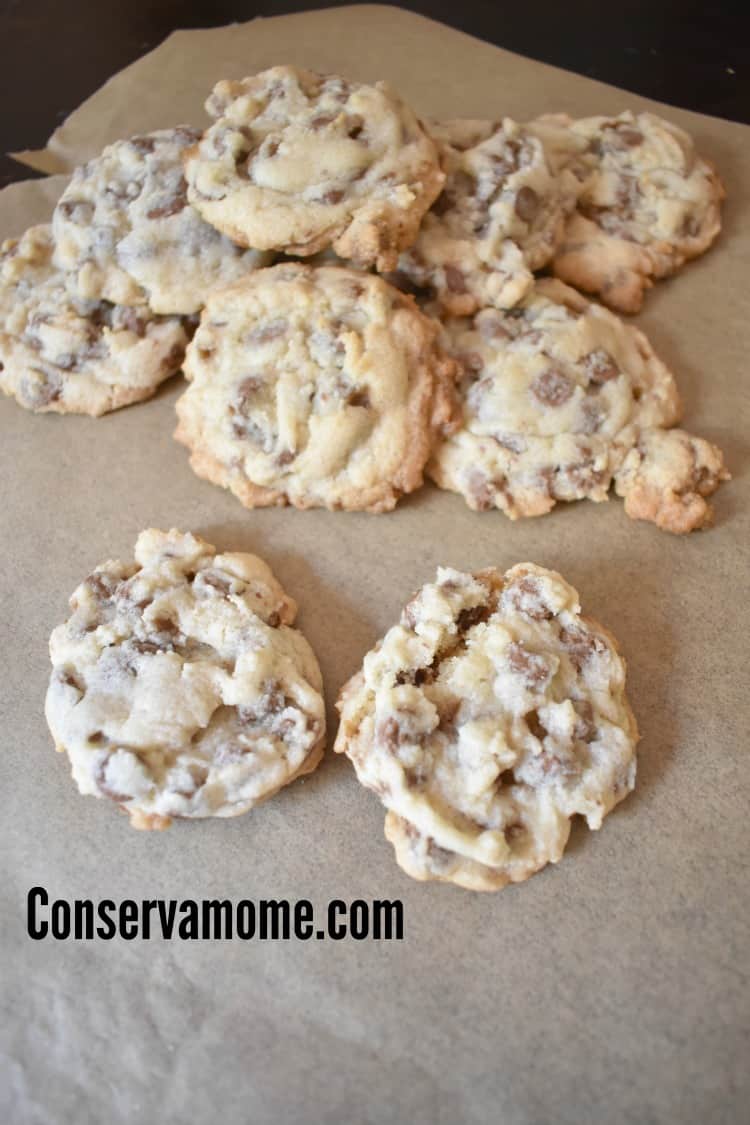 Enjoy!