Being a New parent is tough, but I've got a secret tool to help you survive! Find out 7 Reasons every New Parent Needs a Graco Pack 'n Play Playard Quick Connect in their life! I  received this product free of charge and is part of a sponsored conversation as part of the 2017 Generation Graco Panel. However, all opinions and my love of this product is 100% mine. 
The first few months with a new baby can be one of the most overwhelming times for new & seasoned parent. Even after 6 kids this "4th trimester" period is always overwhelming beyond belief. So it's important to make sure you have the tools necessary to basically survive this time frame. Because let's face it, you're basically surviving on no sleep, coffee and a lot of sweat pants. Chances are as a new parent you're also going to be faced with life and many of the tasks a human goes through such as bathing, making dinner or just sitting down to rest, you're going to need products that will help you on your day to day. Most important you're also going to need products that will last a long time and if you're lucky grow with your little one. That's why as the mother of 6 under 11 I highly recommend the Graco Pack 'n Play® Playard Quick Connect™ Portable Bouncer
This is seriously the transformer of Baby Gear. Ready to turn into what you need when you need it. Don't believe me? Check out 7 reasons why Every New Parent needs one below!
1.It's 4 different baby items in 1!
You're basically getting 4 for the price of 1. When you have a baby you don't just get a sweet little one to cuddle but tons of baby gear to make life easier. Why get a million products that will probably cost you a pretty penny when you can get 4 fantastic items for less than $200!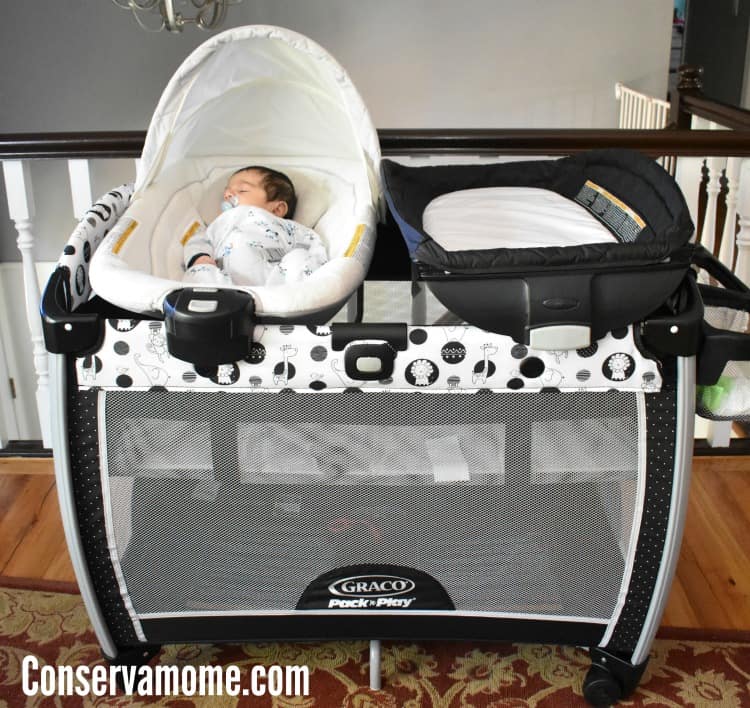 2. Easy to assemble. The play yard pretty much comes assembled and the rest of the components are just a few clicks away from being put together.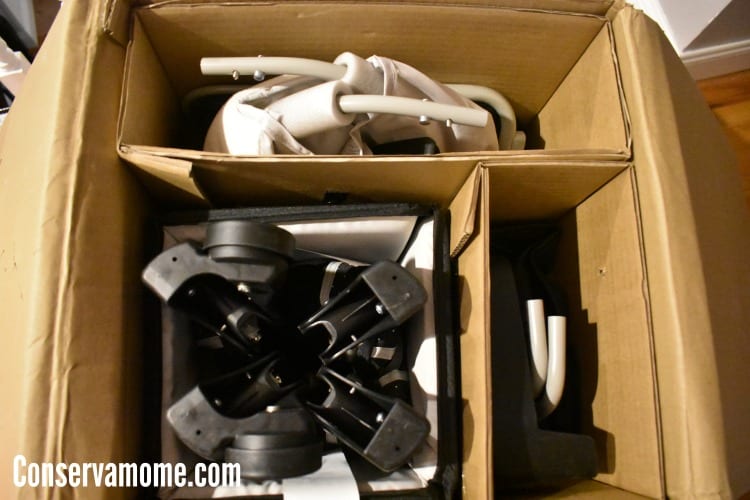 3. It's a bassinet. The Graco Pack 'n Play® Playard Quick Connect™ Portable Bouncer is easily converted to a Bassinet to allow your little one a safe place to hang out at. They can take a nap by your bed or you can take this to Grandma's house!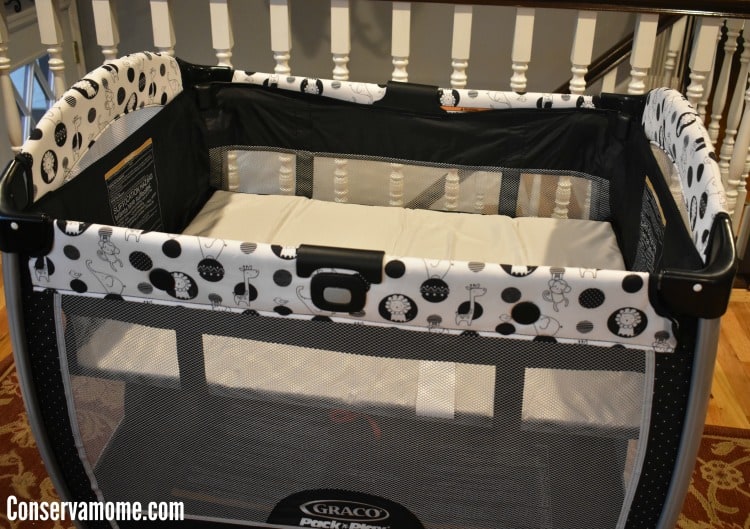 Wherever and whenever you choose to use this, you have a bassinet that can easily keep your little one safe and snug.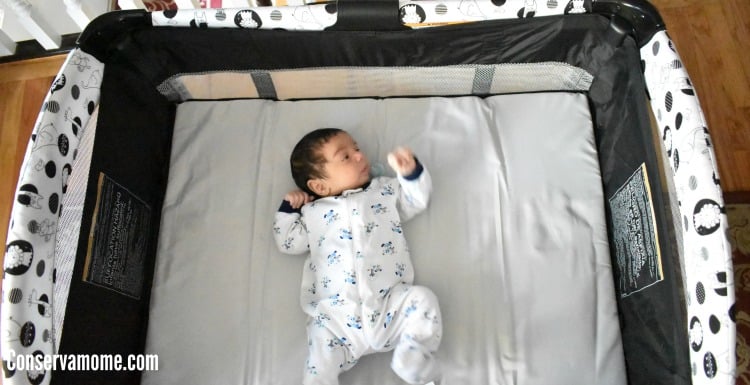 4. It's a changing table with 3 great compartments for baby's essentials. You can change your baby in a safe spot that has everything at arms reach. Best of all it has a wipeable surface for any yucky messes and can securely hold a little one up to 30 pounds.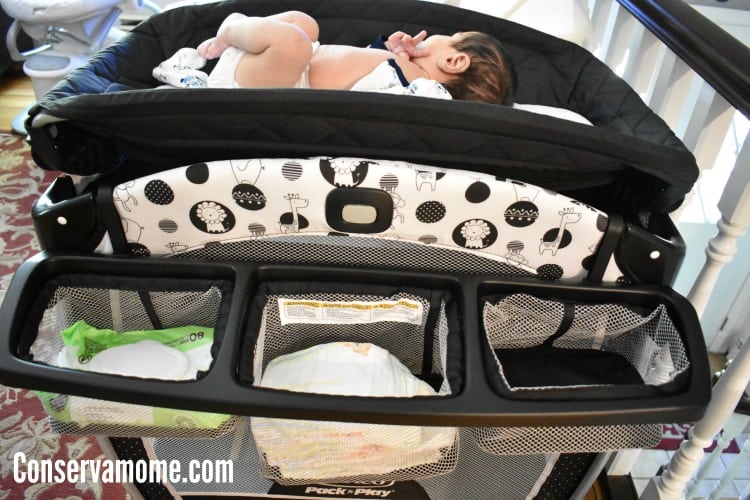 5. It comes with a bouncer seat.  This portable baby bouncer has all the features that allow your little one to snuggle up safely in their seat.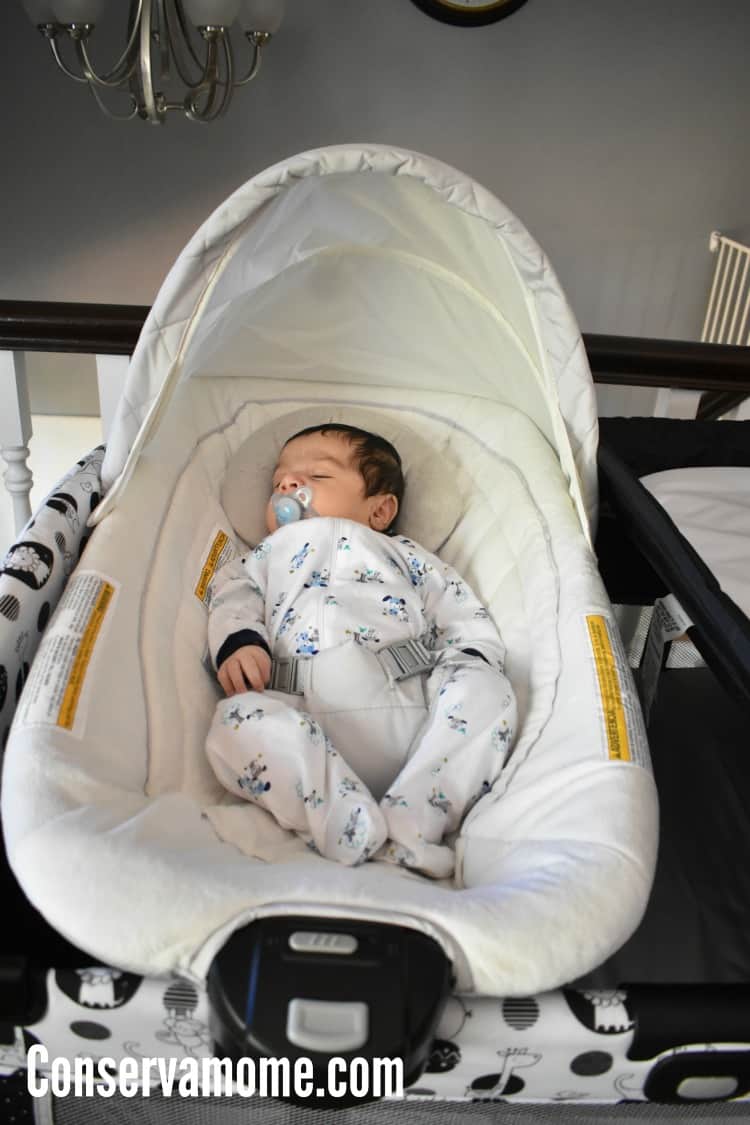 With a 2 Speed vibration system ready to come to the rescue with a fussy baby.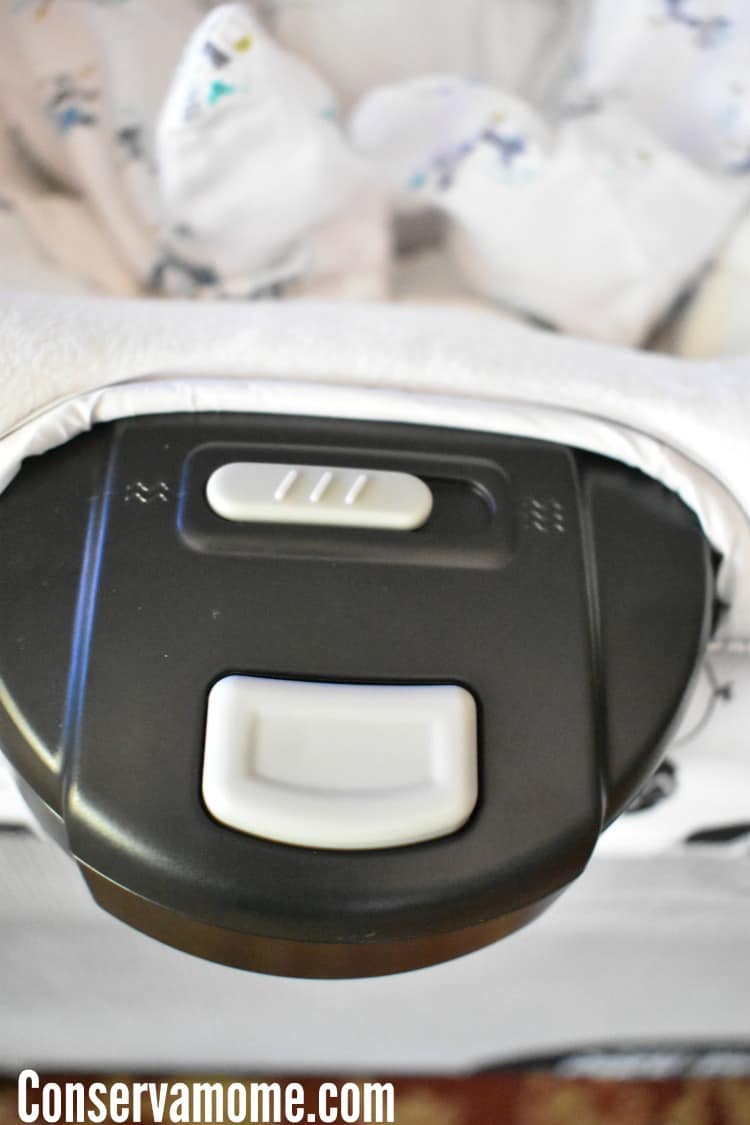 Best of all it removes easily so you can take your little one wherever you go.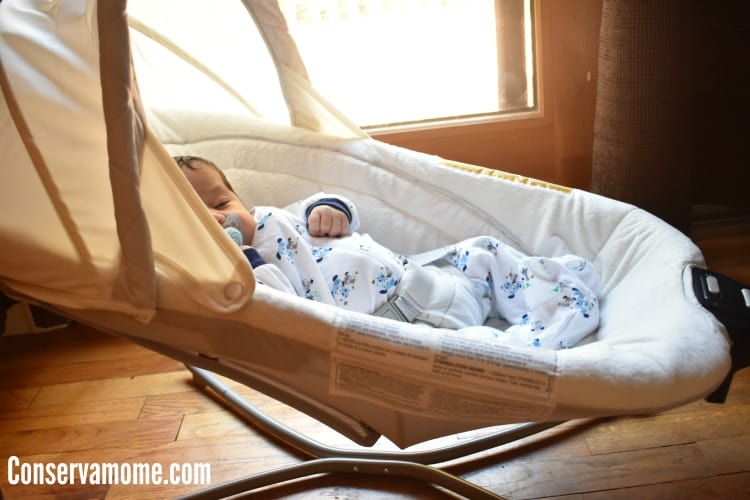 6.Gorgeous Prints! Graco has some gorgeous prints and colors available gone are the days of baby gear items that don't go with your decor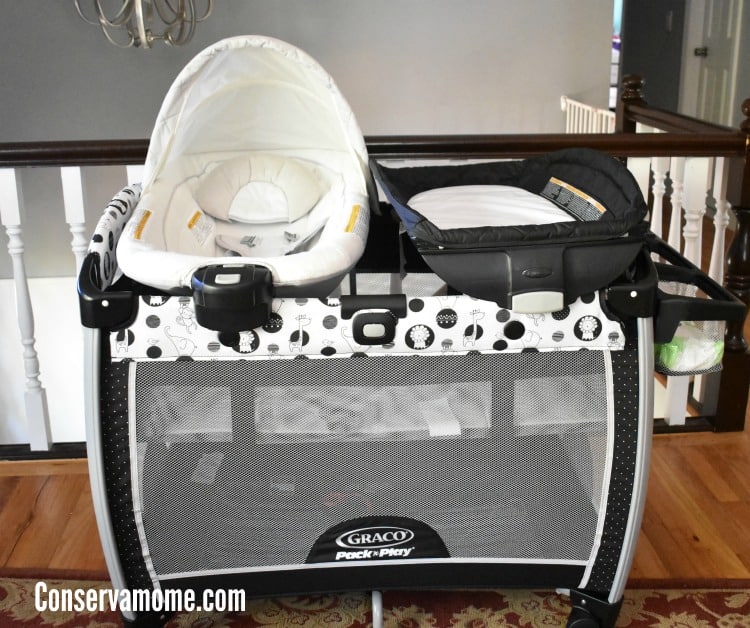 these gorgeous functional pieces are ready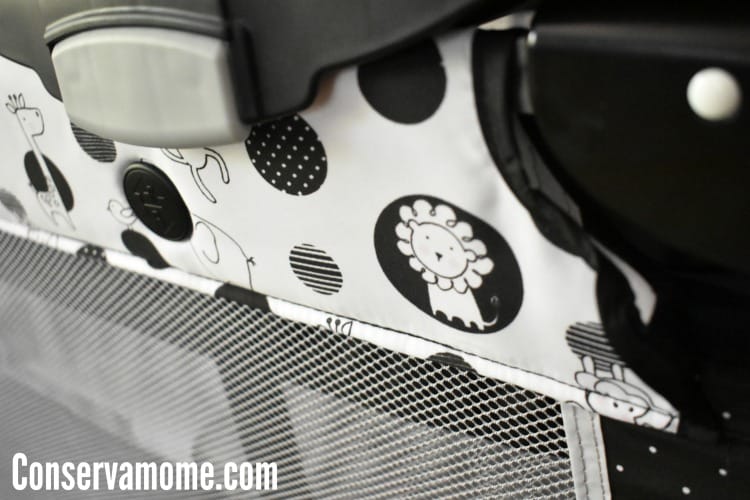 7. Finally, when your little one has outgrown all the amazing items above, you get a fun play yard to keep them busy,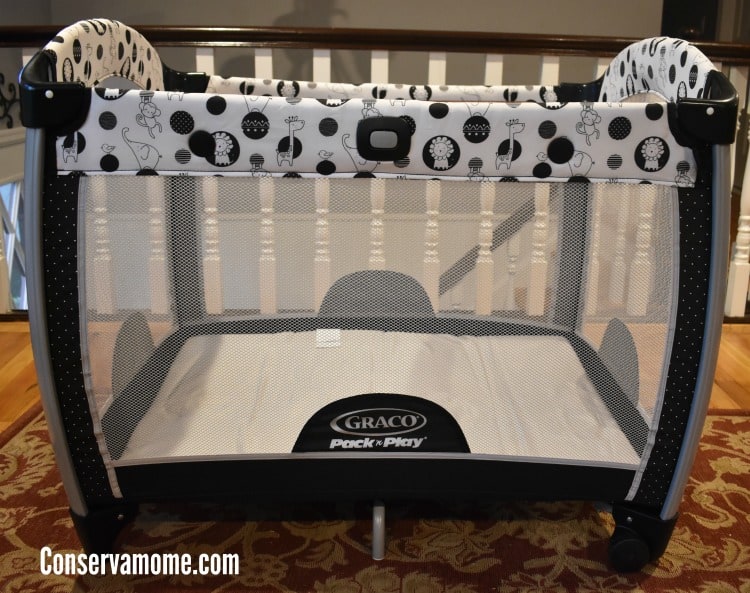 or secure, extending the life of this item for many years.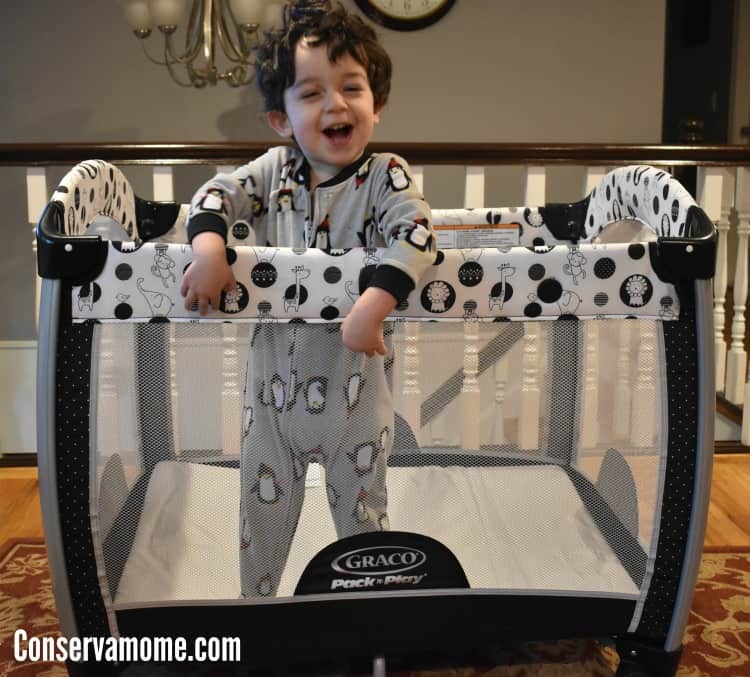 This amazing product is part of the amazing line of Graco Baby Products. Make sure and check out all the great items in the Graco Baby Gear line.  Most important don't forget to get social with Graco on Facebook, Twitter,Pinterest & Instagram.
Now for the best part!  Graco is celebrating the 30th anniversary of the Pack 'n Play by giving away one Pack 'n Play away everyday through 11/14.As the season of giving begins, they want to honor you and all the amazing things you do! Whether entering for yourself or a deserving friend, they want to hear how you pay it forward. Each day from now until November 14, one lucky winner will be gifted a new Pack n' Play® to allow them to #WintheDay and continue to give back to their family and community.Head over here so you can enter to win one!