This amazing recipe for Aunt Regina's No-Bake Chocolate Oatmeal Cookies Recipe is a family treasure that you will love! Check out how easy this cookie recipe can be.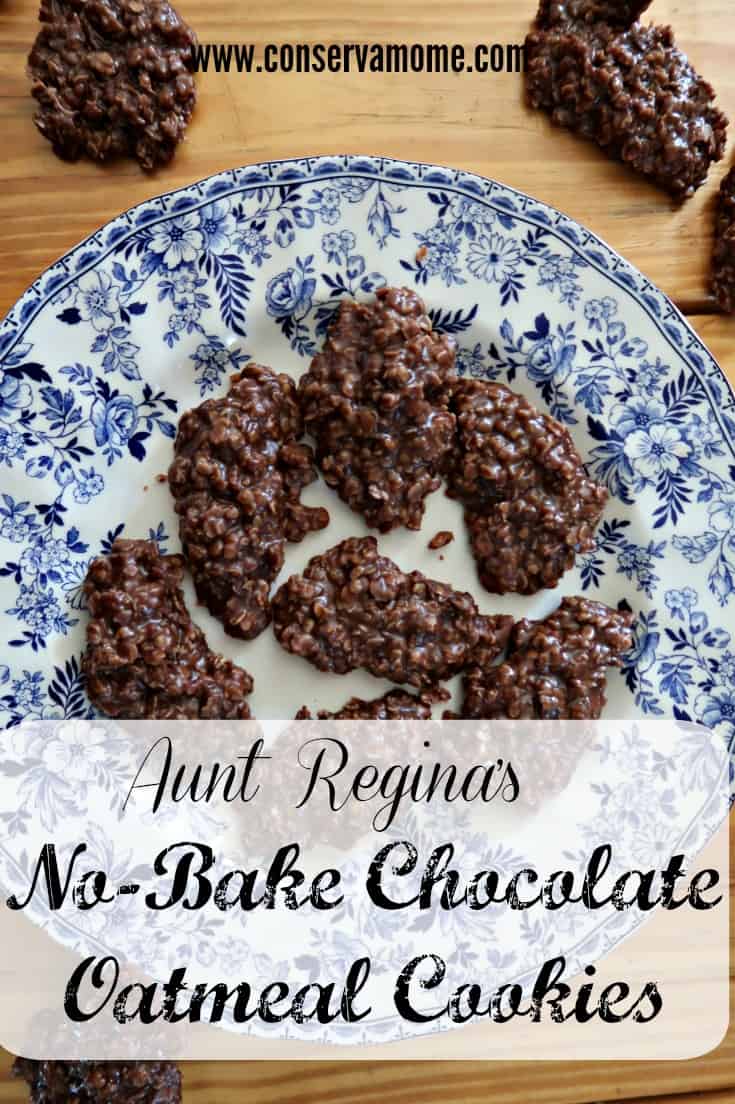 Cooler weather makes me crave comfort food. How 'bout you? The first brisk morning and I just want warm buttery pastries with my coffee. The ultimate comfort food for me though is a family recipe from my Great Aunt Regina. Every time we move into a new house this is the first recipe I make. It's like a cleansing ritual for me to make sure that the first food aromas in my new home are these no-bake chocolate oatmeal cookies. My dad would make them for my brothers and me when we were children. I made them when I worked at summer camps and when I went away to college. This recipe is one of my favorite treasures and I want to share it with you. So, my gift to you today, is this perfect recipe for Aunt Regina's No-Bake Chocolate Oatmeal Cookies.
First off check the weather. I'm serious. Don't make these cookies if it's raining. They don't do well when it's wet out so save yourself some trouble and make these on a clear day.
Next, gather your ingredients.
In a saucepan combine:
2 Cups Sugar
3 Tablespoons Creamy Peanut Butter
½ Cup Milk
1 Stick of Butter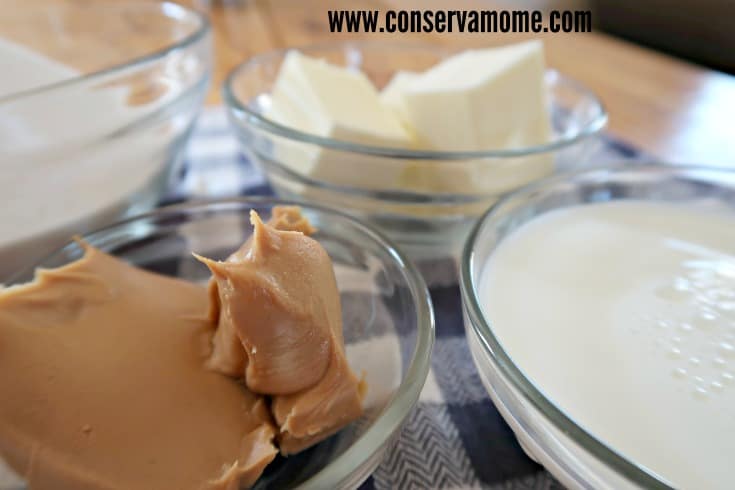 In separate bowls set aside:
3 Cups Oatmeal
2 teaspoons Vanilla Extract
¼ Cup Cocoa Powder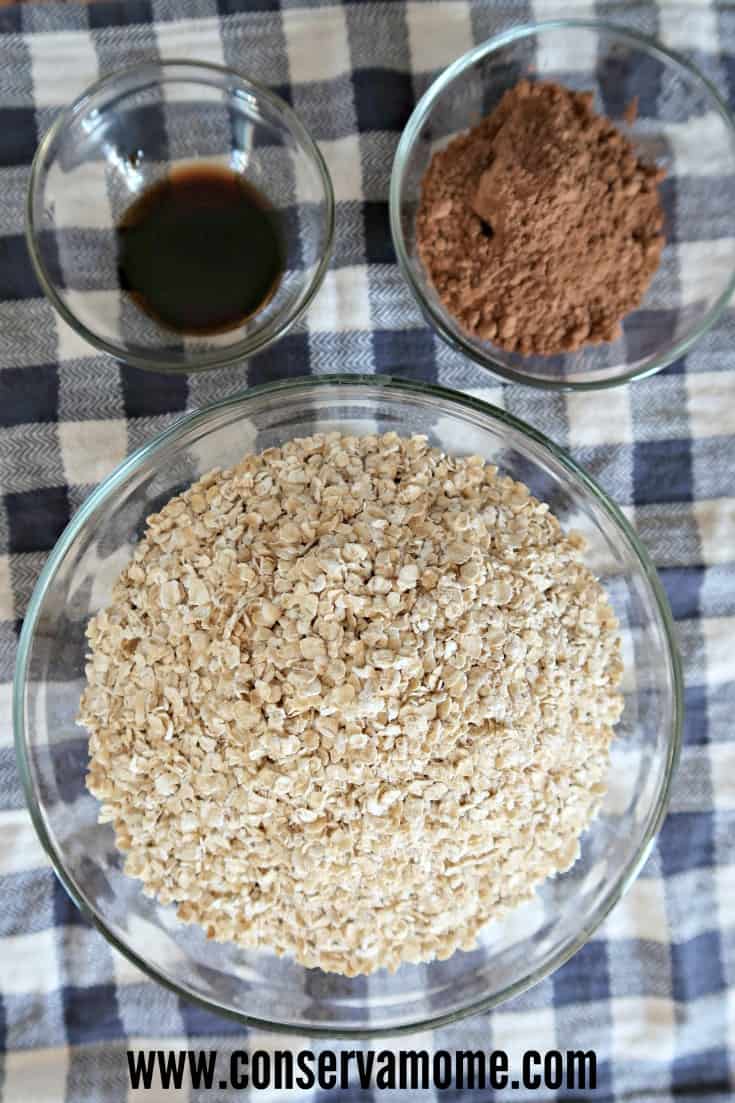 Then do a little prep work. Lay out a tea towel and spread wax paper on top. This is where you're going to put your cookies so make sure it's on a counter away from children's curious fingers.
Heat the saucepan and its contents slowly on medium-low, stirring occasionally and ultimately bringing it to a boil.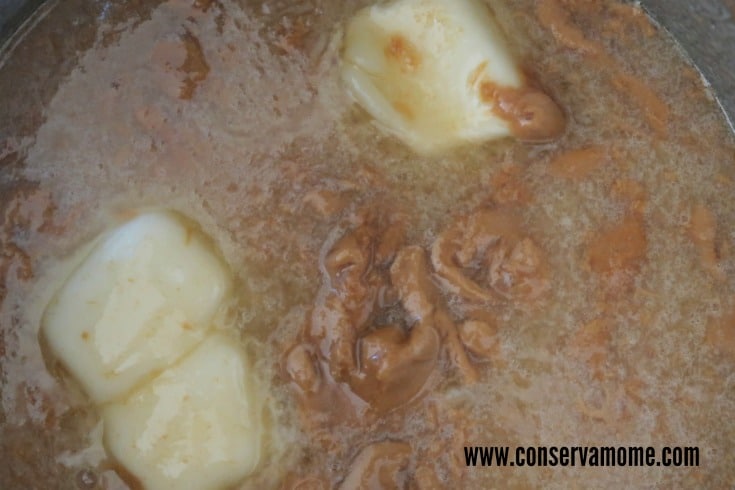 Boil the sugary goodness for about 90 seconds.
Remove from heat a quickly add the vanilla and stir well. Next add the cocoa powder and the oatmeal and stir until the mixture becomes glossy.
Carefully spoon onto the wax paper and allow them to dry for at least 30 minutes, possibly longer depending on the humidity level.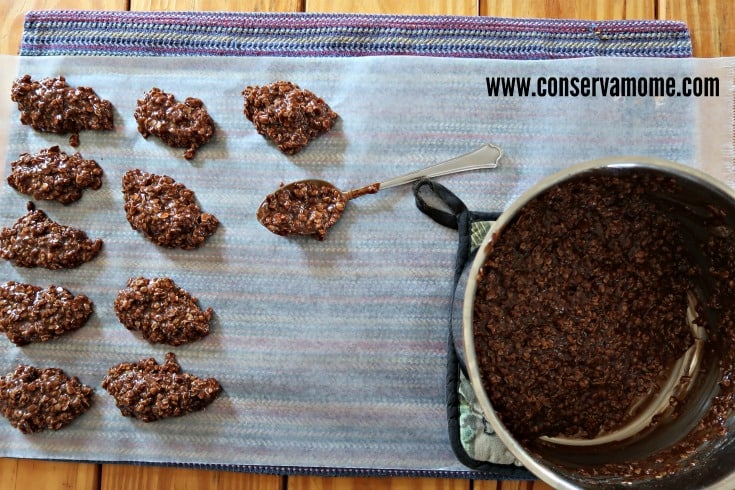 When the cookies are dry they come right off the wax paper and are ready to eat. A whole batch of these cookies hardly makes it 24hours at our house but I've found that if I hide them from myself they last longer.
These cookies are rich and delicious and have enough sugar and butter in them that you should never admit how many you've eaten.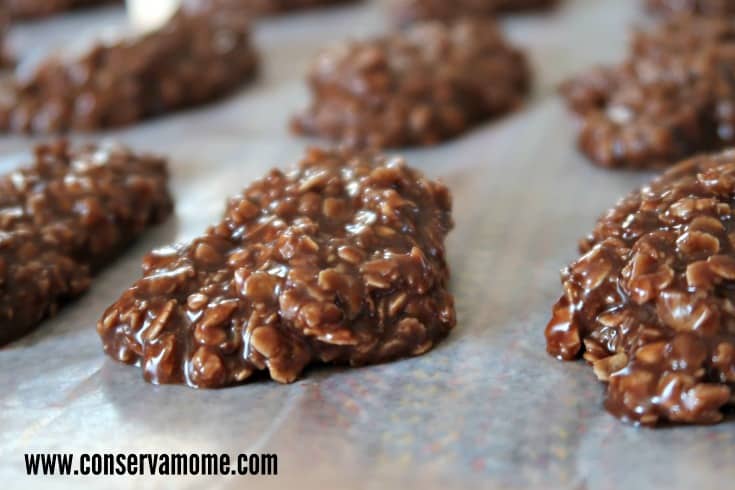 The recipe can be a little tricky so don't worry if it takes you a few tries to get them to harden correctly. If you have problems with the cookies not setting up correctly try boiling for 2 minutes instead.
The good news is that even if you mess this recipe up and the cookies don't solidify they still taste wonderful scooped up in a spoon in all their chocolately gooey glory. Really, you have nothing to lose.