Looking for an easy to make cookie recipe? Then look no further. These Cake Mix Cookies are a fun and Easy Cake Mix Recipe. They are so easy to make you can have your kids help.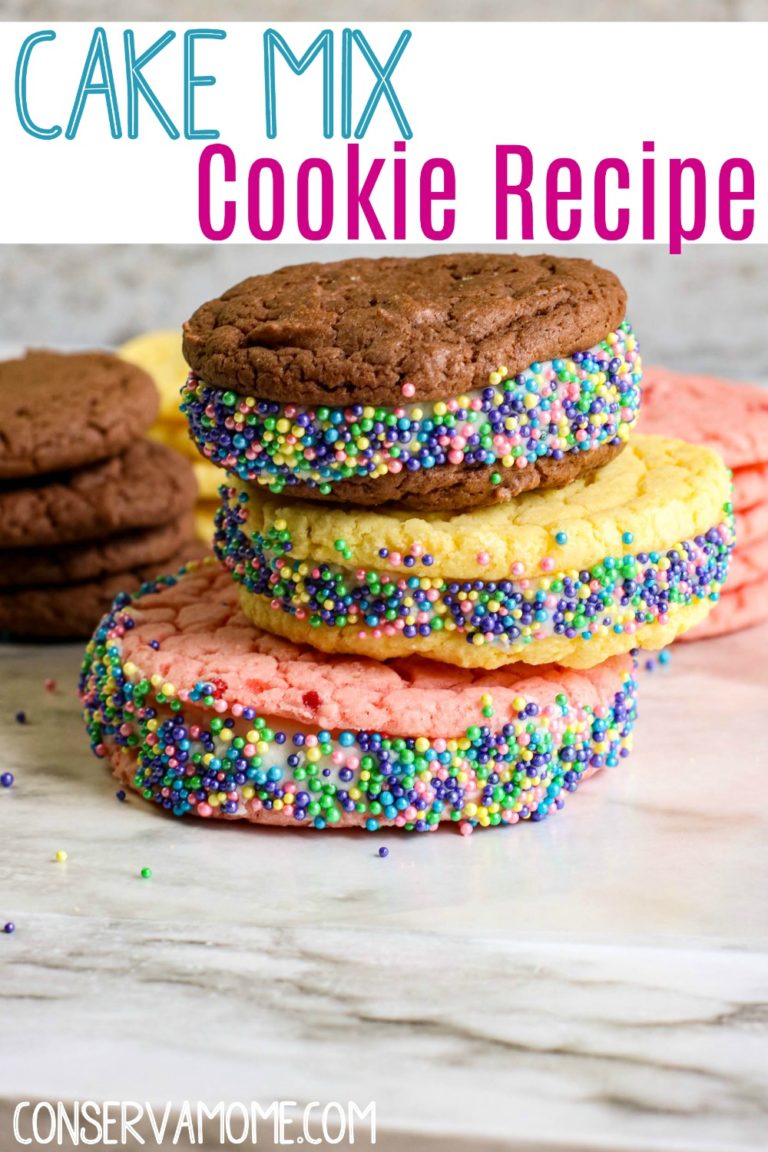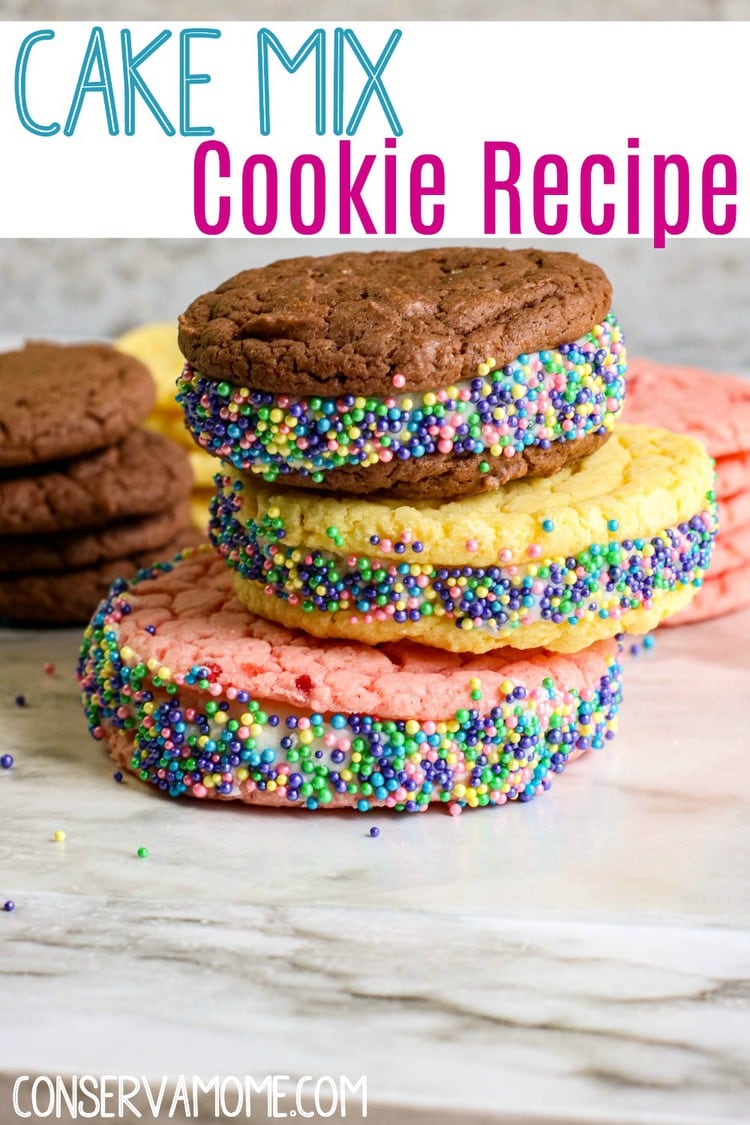 Cake Mix Cookies : A fun and Easy Cake Mix Recipe
Cake mix cookies are such a delicious treat. They are the closest thing to homemade made cookies without all the guesswork. My kids love making them because they're simple and we always have cake mix on hand. What I love about these cookies is that they are crazy easy to make with minimal ingredients. Best of all you can change them up and make them all unique.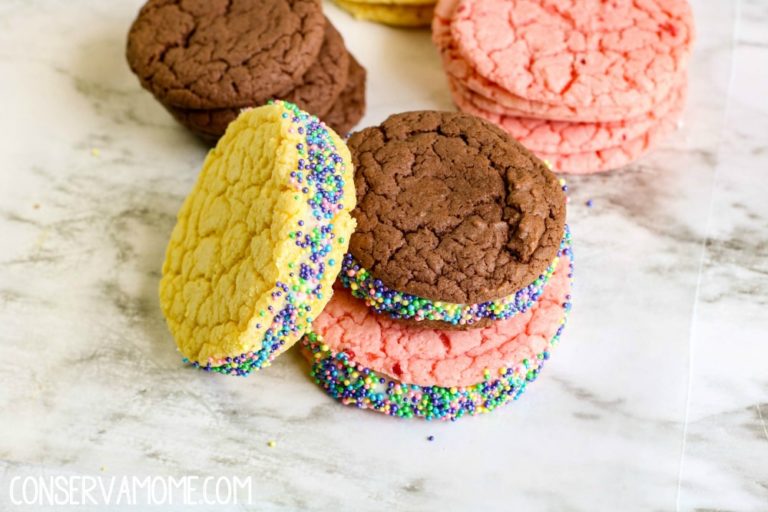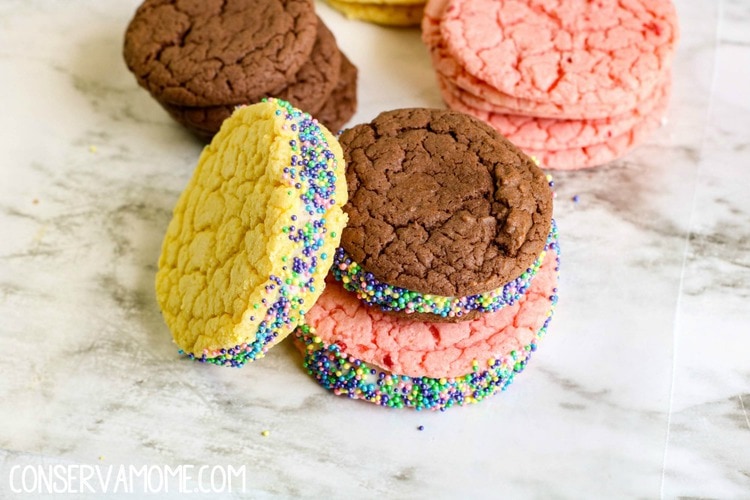 What Kind Of Cake Mix Can You Use?
This is the best part of cake mix cookies, you can use your imagination! There are so many flavor combos that could be great! The sky's the limit to what you can create:
Vanilla
Chocolate
Spice Cake
Carrot Cake
Red Velvet
Lemon
Funfetti
What can I add to cake mix cookies?
You can add sprinkles and chocolate chips to the batter prior to baking, if desired. There are also other great combos like:
M&M's
White Chips
Reese's Pieces
Chopped Candy Bars
Peanut Butter Chips
How do you make Cake mix cookies:
1 cake mix, any flavor
2 eggs
½ cup vegetable oil
Preheat oven to 350 degrees.
Mix all ingredients together until completely blended.
Scoop cookie batter and place on a parchment lined baking sheet at least 2 inches apart.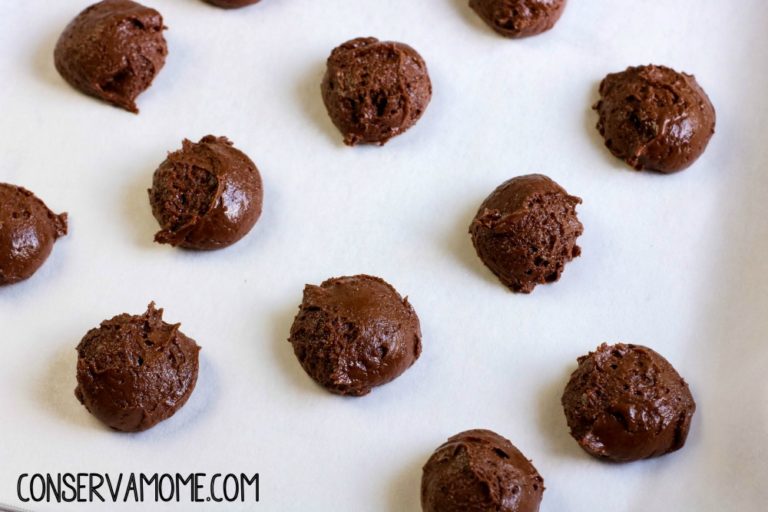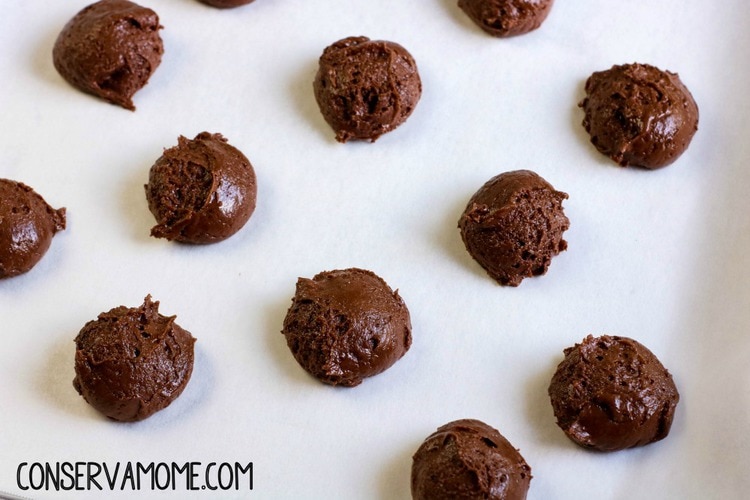 Bake for 10 to 12 minutes, depending on crispiness desired.
Remove from oven and allow to cool for 5 to 7 minutes on baking sheet before transferring to a wire cooling rack.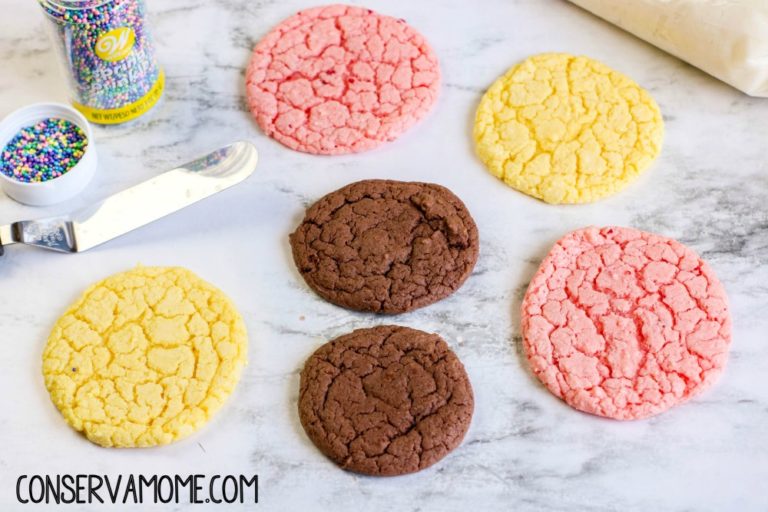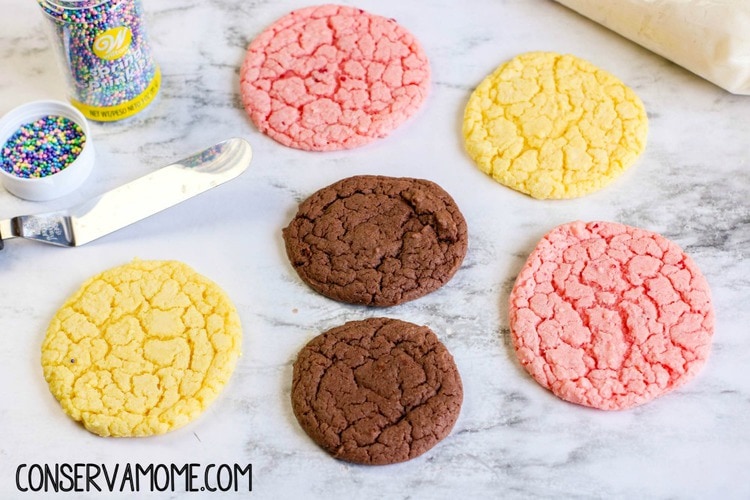 How to make Cake Mix Cookies unique
To make into sandwiches add your favorite frosting or ice cream and dip cookies in sprinkles once their filled.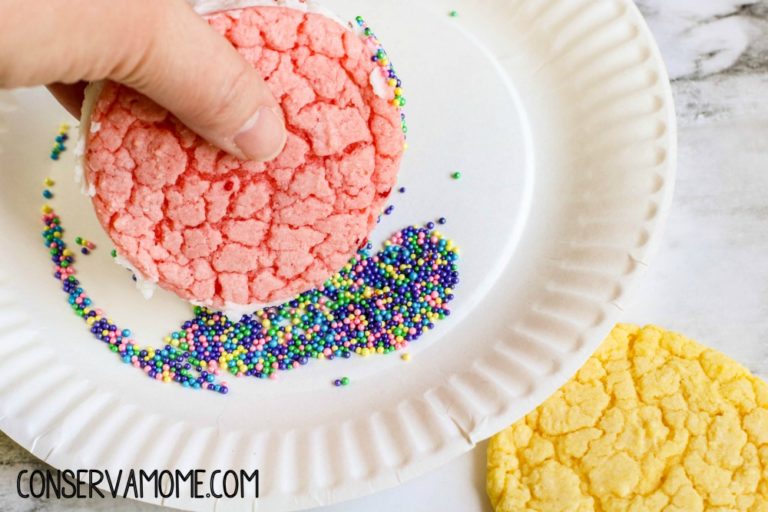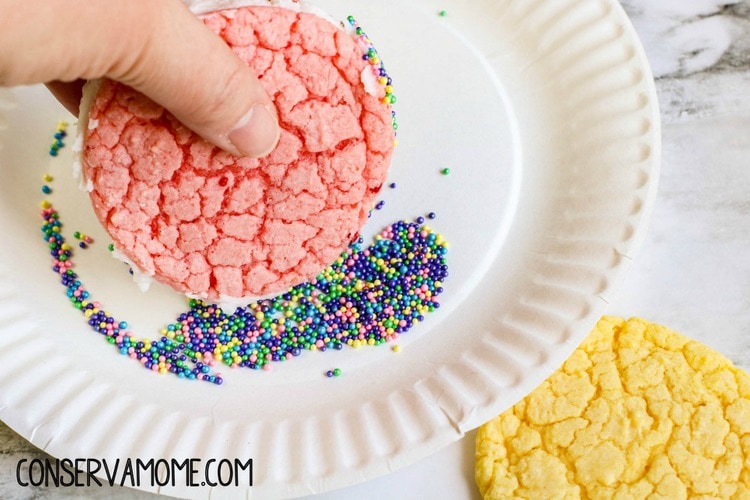 These are such a great treat and so easy to make!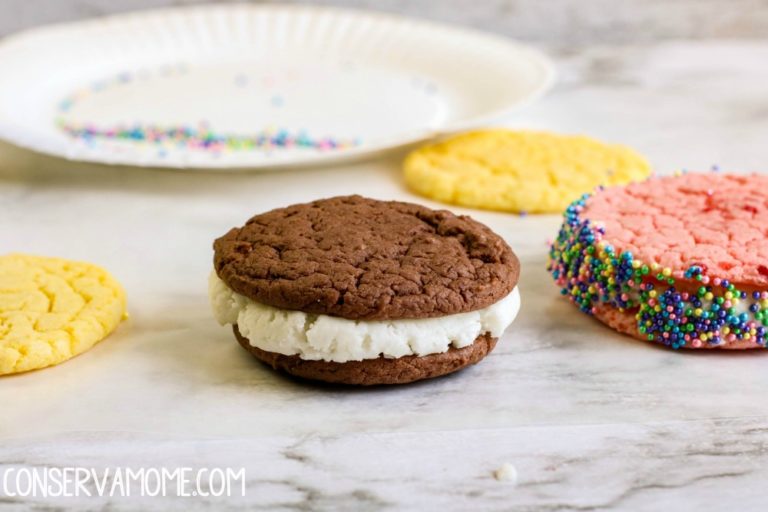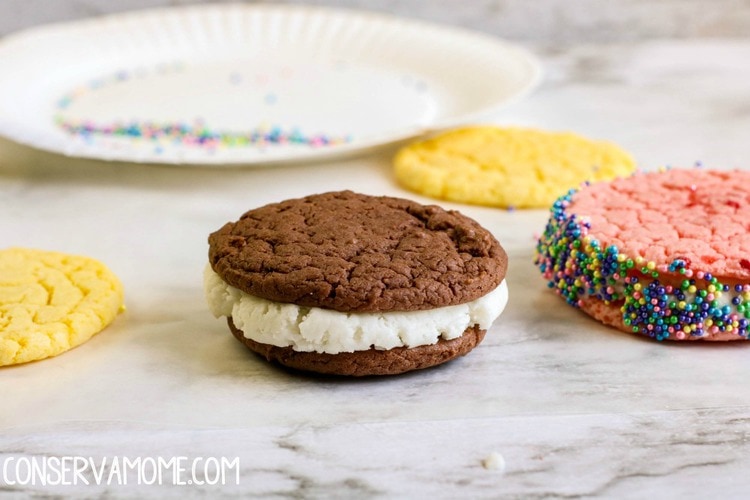 What are you waiting for? Make these today and see how easy they are.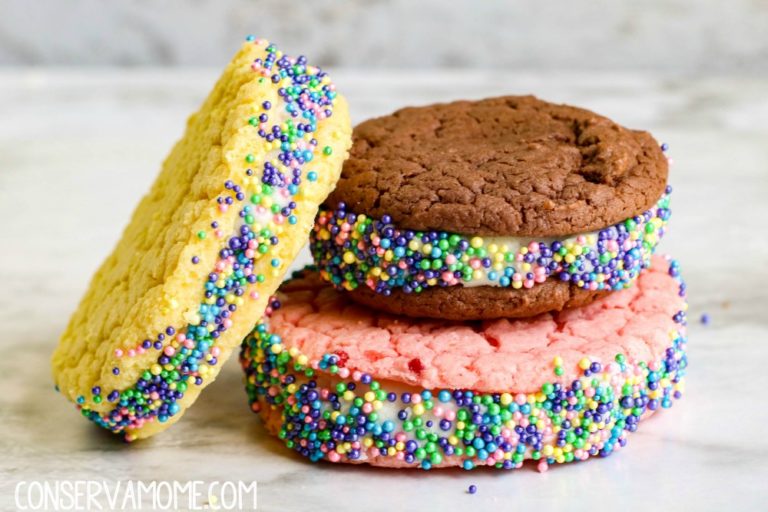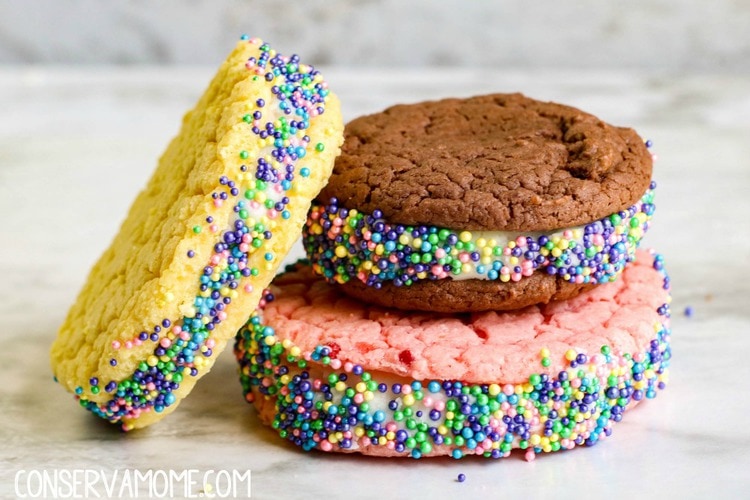 Looking for other unique cake mix recipe ideas? Check out this fun round up of Cake Mix treats.
Looking for another unique cake mix recipe check out this peanut butter cup stuffed chocolate cake mix cookie!