This adorable Mermaid Tail Krispie Treat is a fun treat for your little Mermaids or mermen. They are delicious and easy to make! A unique mermaid themed treat .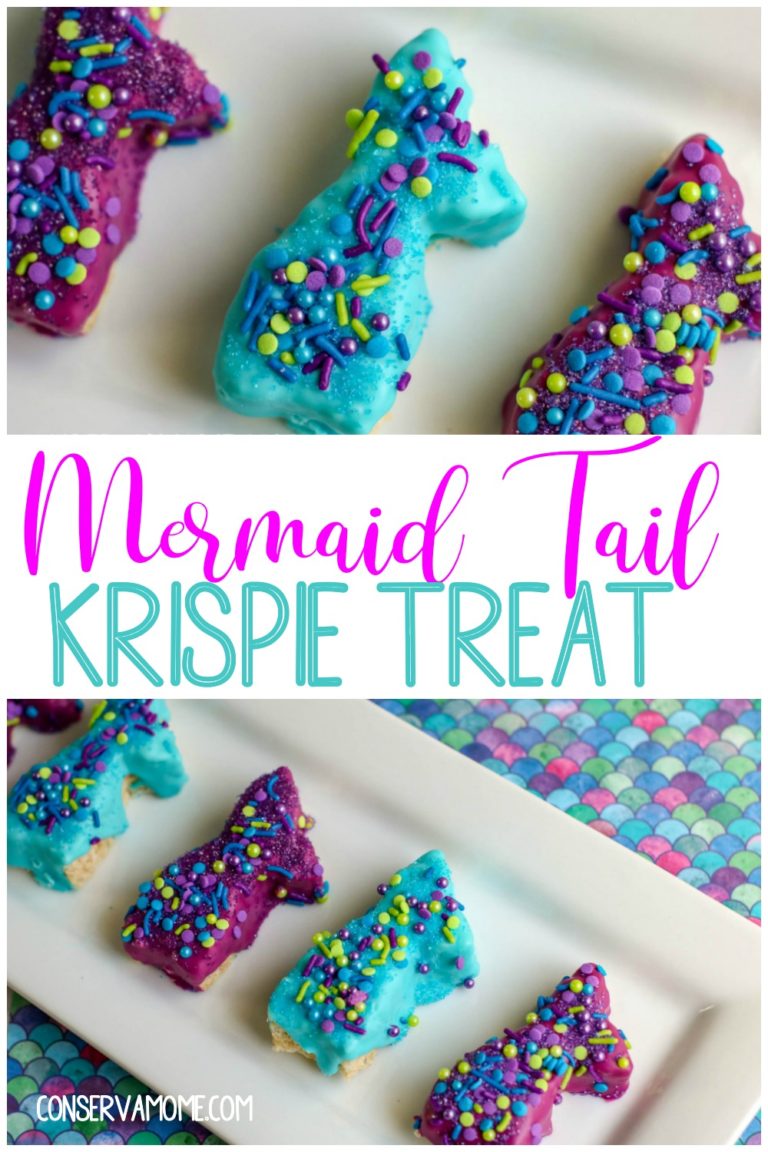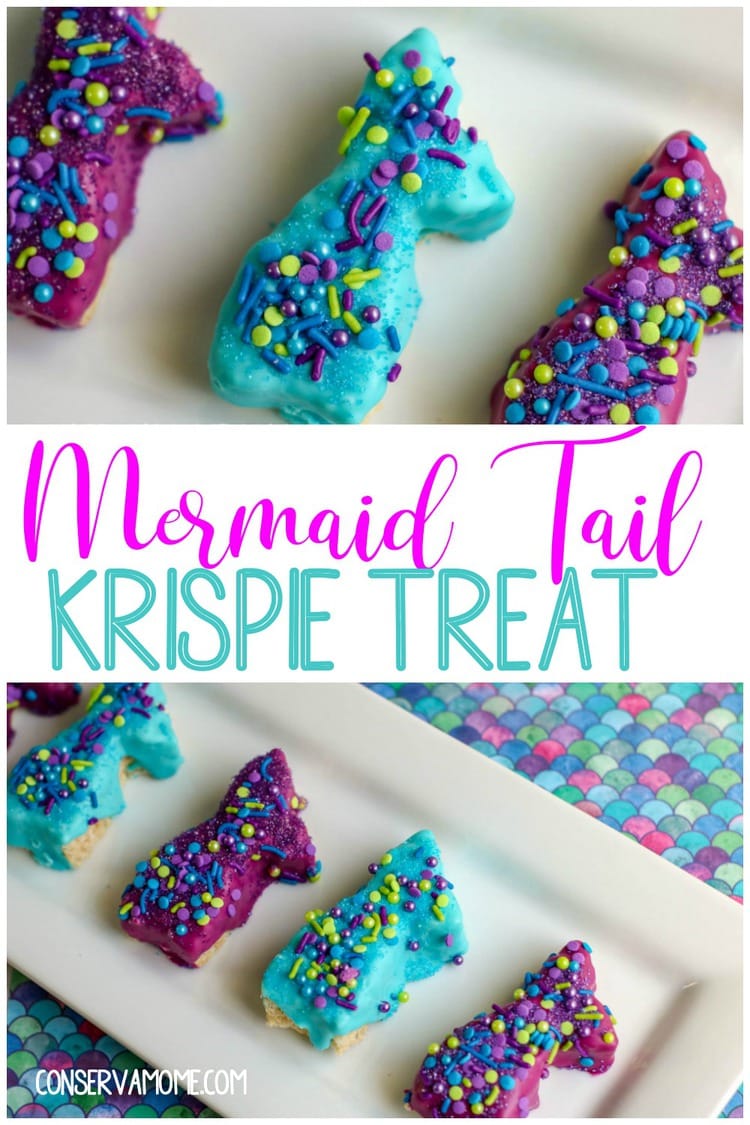 Mermaid Tail Krispie Treats
Who doesn't love mermaids. They are so much fun to read about, watch in movies or dress up as. My girls love them and have always enjoyed everything about mermaids. There's something so magical and fun about mermaids that awaken the fun in girls young and old. That's why I find these delicious treats so mesmerizing.
There are so many great ways to celebrate everything mermaid. From reading about them

or Dress like them
Or even play a fun mermaid board game!
There are so many wonderful ways to celebrate mermaids. Well, and this recipe is the one way to join in all the fun. Read on to find out how easy it is to make delicious mermaid tail krispie treats! These adorable mermaid tail krispie treats are perfect for any occasion.
The Perfect treat for a Mermaid Themed party
These treats can be made ahead easily for the perfect mermaid themed party or gathering.
What you'll need to make Mermaid tail krispie treats.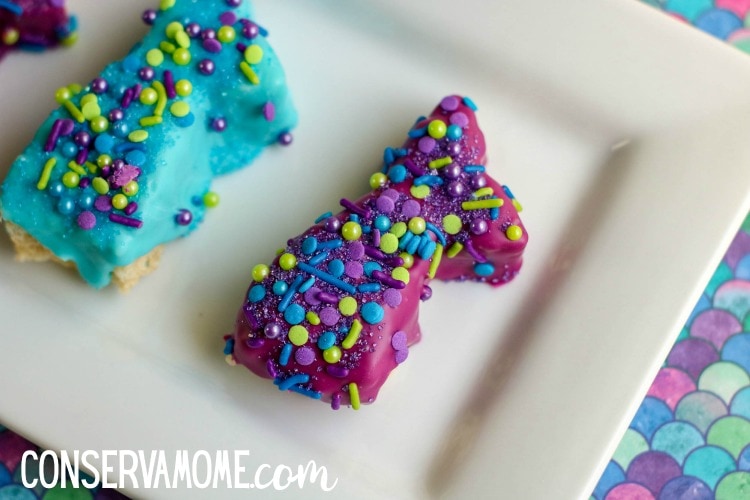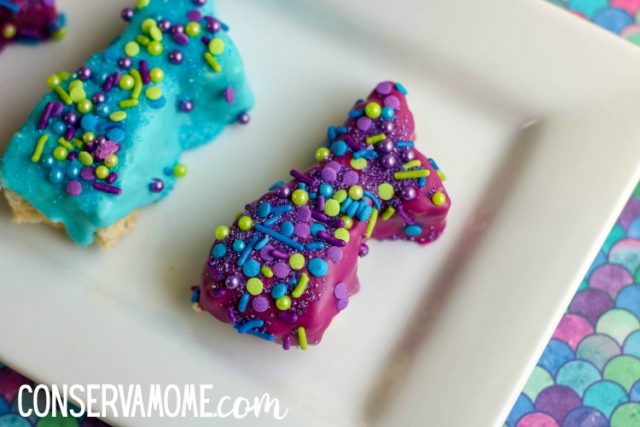 6 cups crispy rice cereal
(10 ounce) miniature marshmallows
3 tablespoons butter
Purple candy wafer melts
Blue candy wafer melts
Mixed sprinkles and sanding sugar in blue, green, purple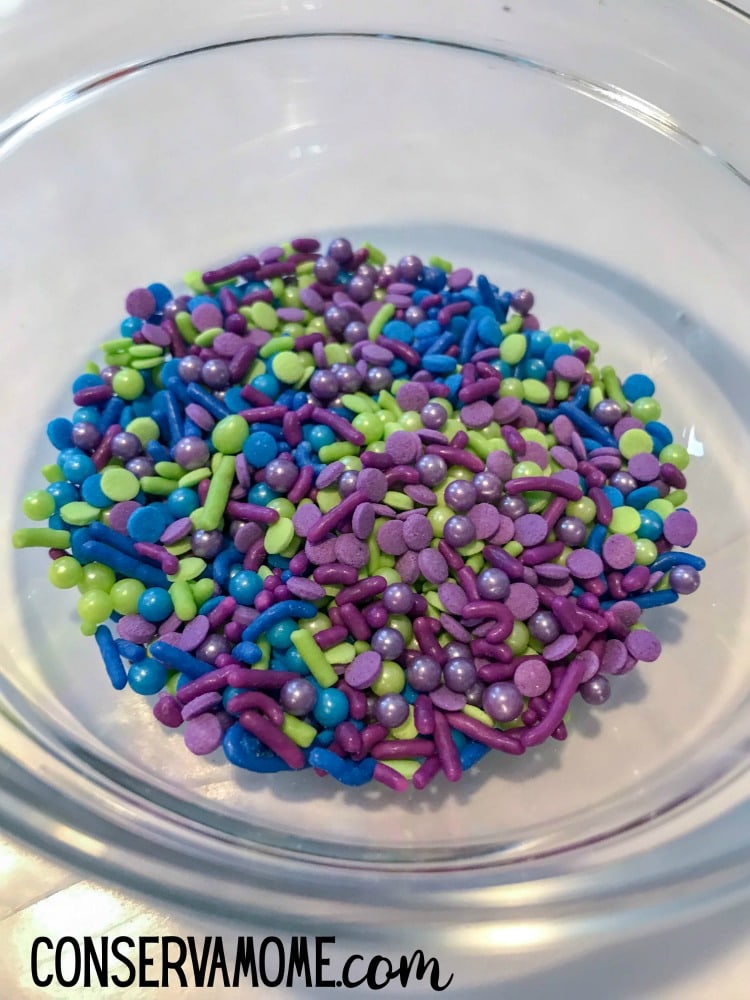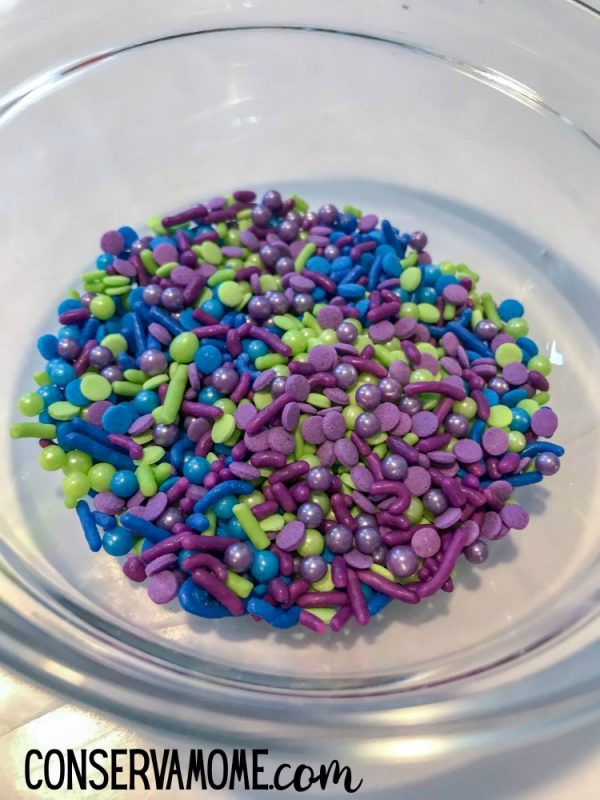 You will also need:
Waxed paper
How to make mermaid tail themed krispie treats
Prepare a 13 x 9 baking sheet with wax paper and a spritz of non-stick cooking spray.
Melt butter in a large saucepan over low heat. When the butter is melted, add the marshmallows and melt, stirring constantly. Remove the saucepan from heat.
3. Fold in the cereal. Stir until the cereal is coated in the marshmallow.
4. Using a buttered spatula or greased wax paper evenly press mixture into baking sheet. Cool completely.
Use cookie cutter to cut treats.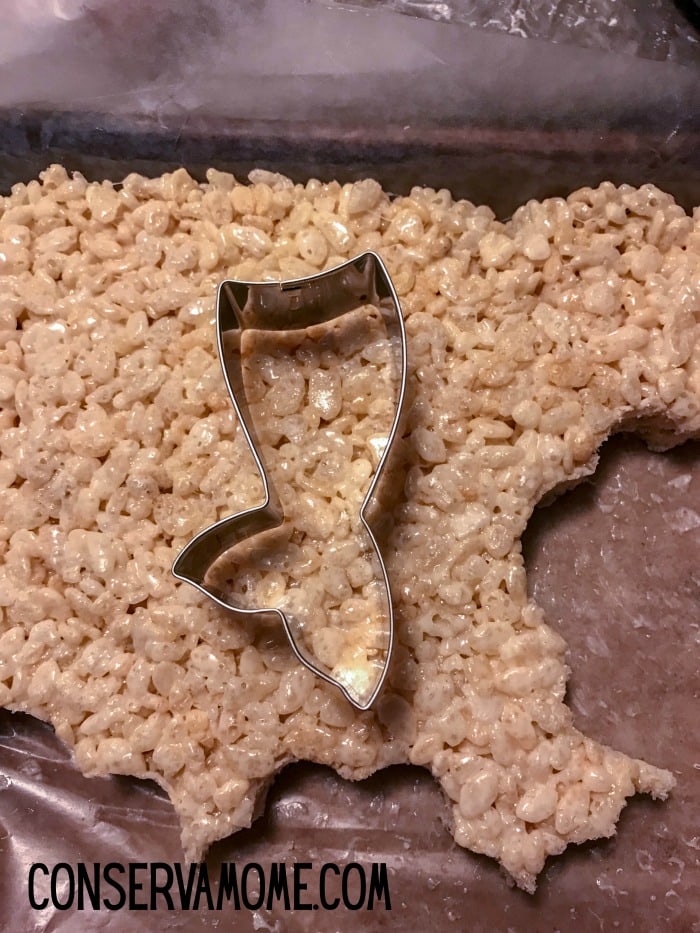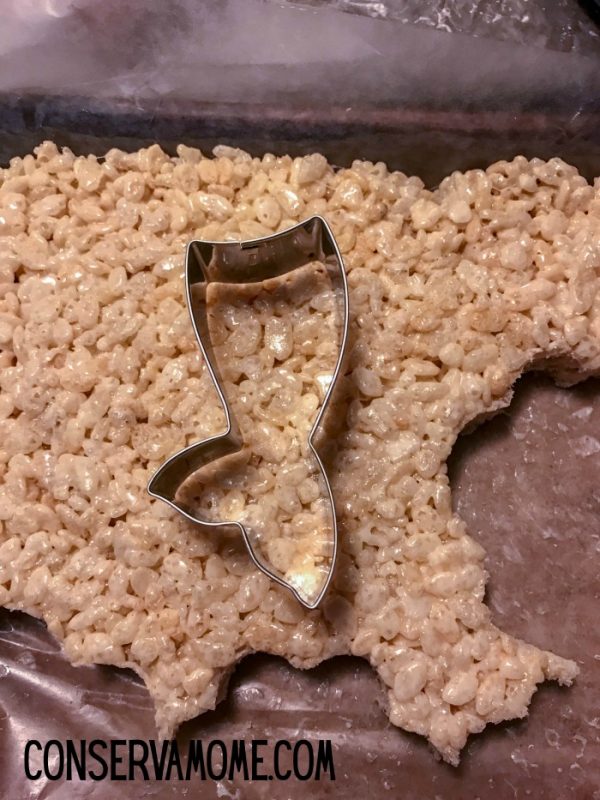 . Reshape the remaining cereal in your baking pan until all is used.
Place candy melts in a microwave safe bowl. Melt on high heat, stirring every 30 seconds until completely melted. Do not overheat. If the candy is too thick, add vegetable shortening or coconut oil in 1 teaspoon increments, up to 1 tablespoon, and stir well.
Do not add water.
Lightly dip one side of a treat into the melted candy and immediately add sprinkles.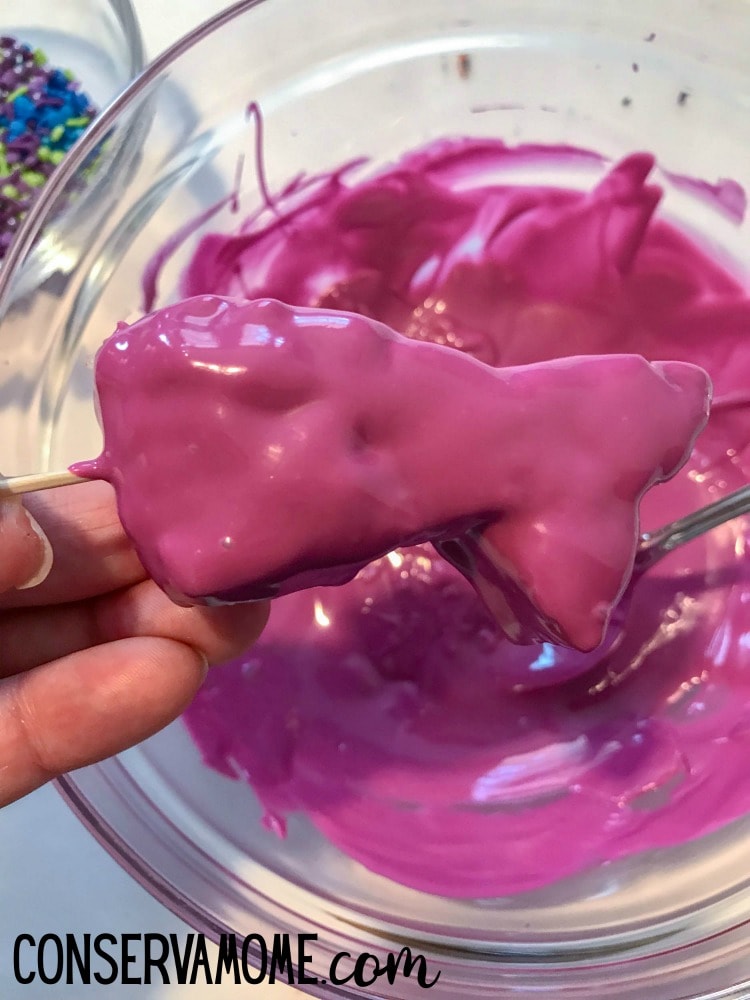 Allow to dry completely before packaging or storing.
A unique mermaid themed treat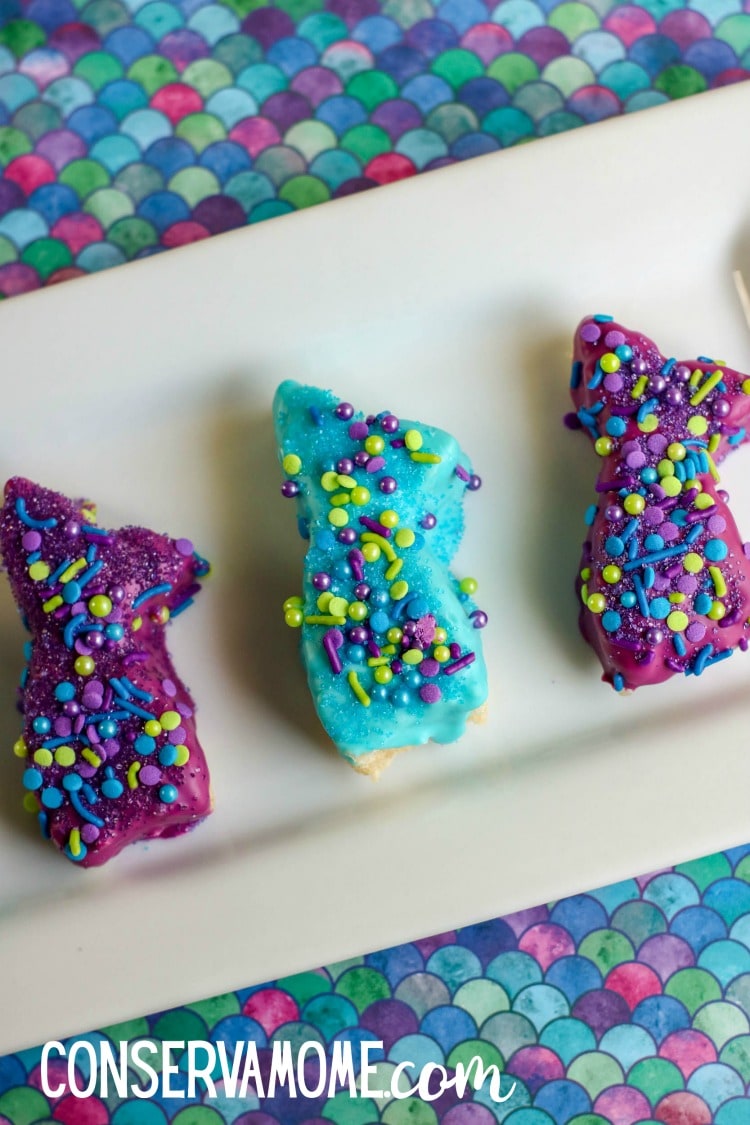 Note: If the treats are loose, press additional krispy mixture into the cookie cutter before releasing the shape onto waxed paper
Looking for more under the sea fun? Check out these Under the Sea Ocean themed cookies!