This is an Easy and delicious Easter treat your family will love! Nothing is cuter than Cookie Chicks! Best of all they're a tasty Spring cookie.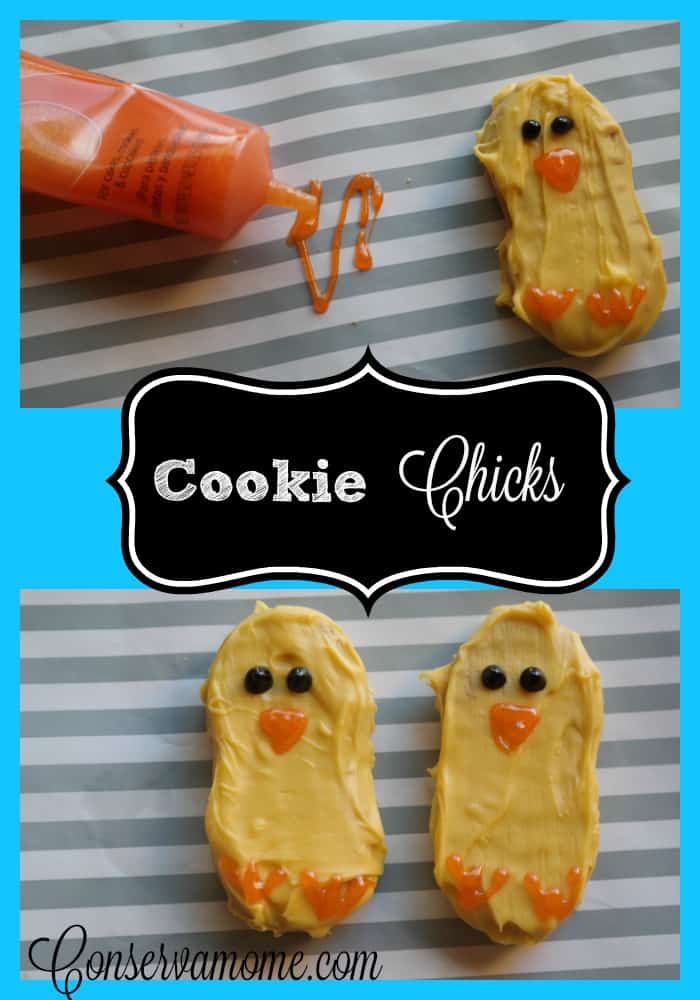 Spring is always a fun time to get the creativity going. Because most people are hunkered down in their homes during the brutal cold months, spring brings a fun excitement at new life, new beginnings and new fun. So what's more fitting to spring than adorable baby chicks. Of course not all of us will enjoy them in person, but here's a fun easy craft your kids will love, Edible Cookie Chicks. This easy cookie craft will become a quick favorite of your family's and be an explosion of fun even in the most pickiest of palates. Best of all this is an extremely easy craft to make that can be done in under half an hour and produce the cutest of products.
What you'll need:
A bag of Nutter Butter Cookies (You will need one cookie per chick)
A Bag of Yellow Candy Melts
Black Gel Paint
Orange Gel paint (I used sparkle just because it looks so cute)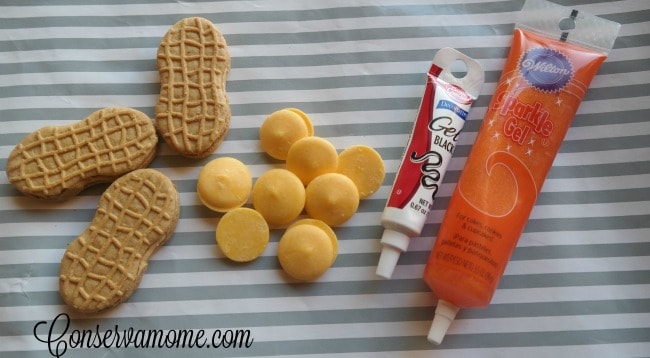 To make the chicks you will melt the candy melt in increments until it's smooth enough so you can dip the cookies inside. You may need a knife to spread it on evenly once they are coated but really it's up to you how much or how little you want to put on. That being said make sure you get enough where it's not see through but don't put so much it looks like a puffed bird.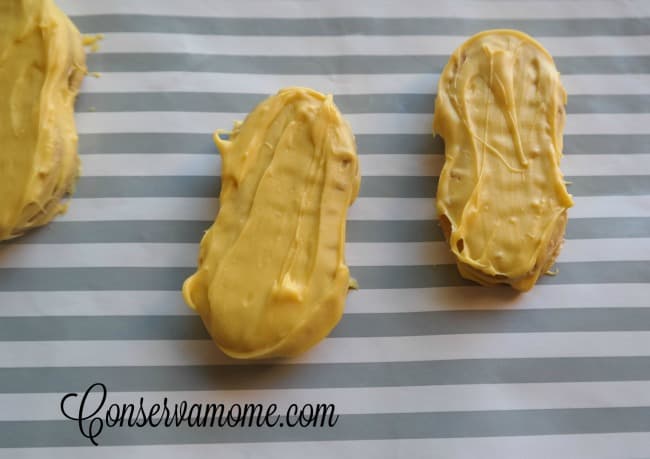 After you've coated the cookies let them air dry for about 15 minutes. This is crucial because the paints will smear together if you don't. Once dry, draw in the eyes with the black gel paint. Be careful when you do it and maybe test the paint out on a surface before applying. Sometimes too much comes out and it ends up looking like a raccoon instead of a baby chick. The nice thing is you can wipe it off if you mess up and do it again.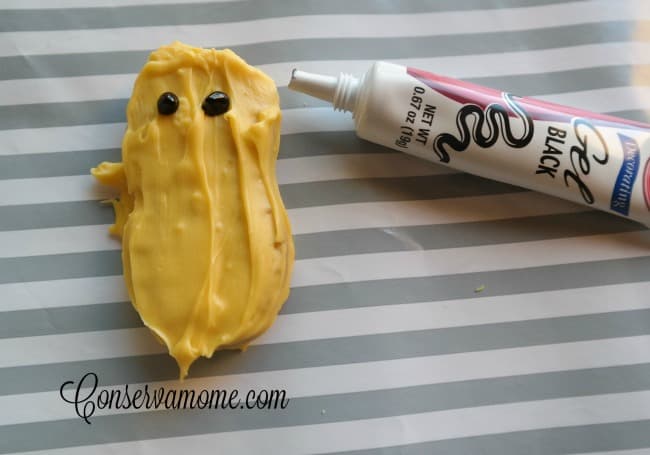 Finally, draw in a little triangle for the beak and little almost W's for the feet. And Voila! You've got yourself the cutest craft around.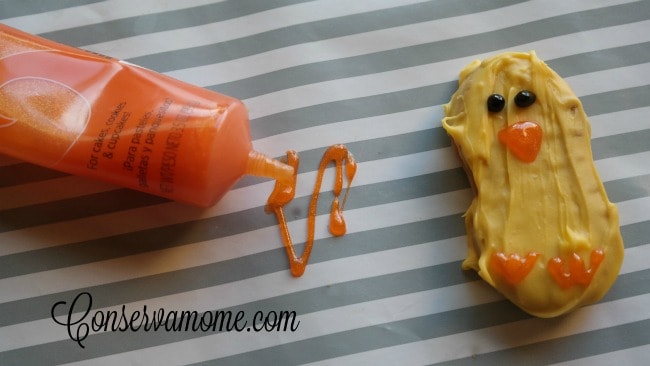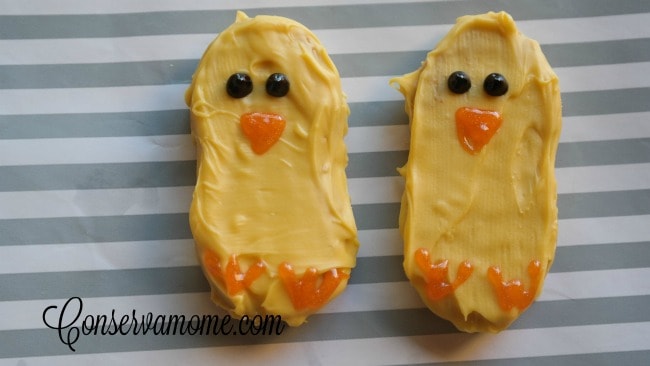 This is so unbelievably easy to make and so delicious to eat!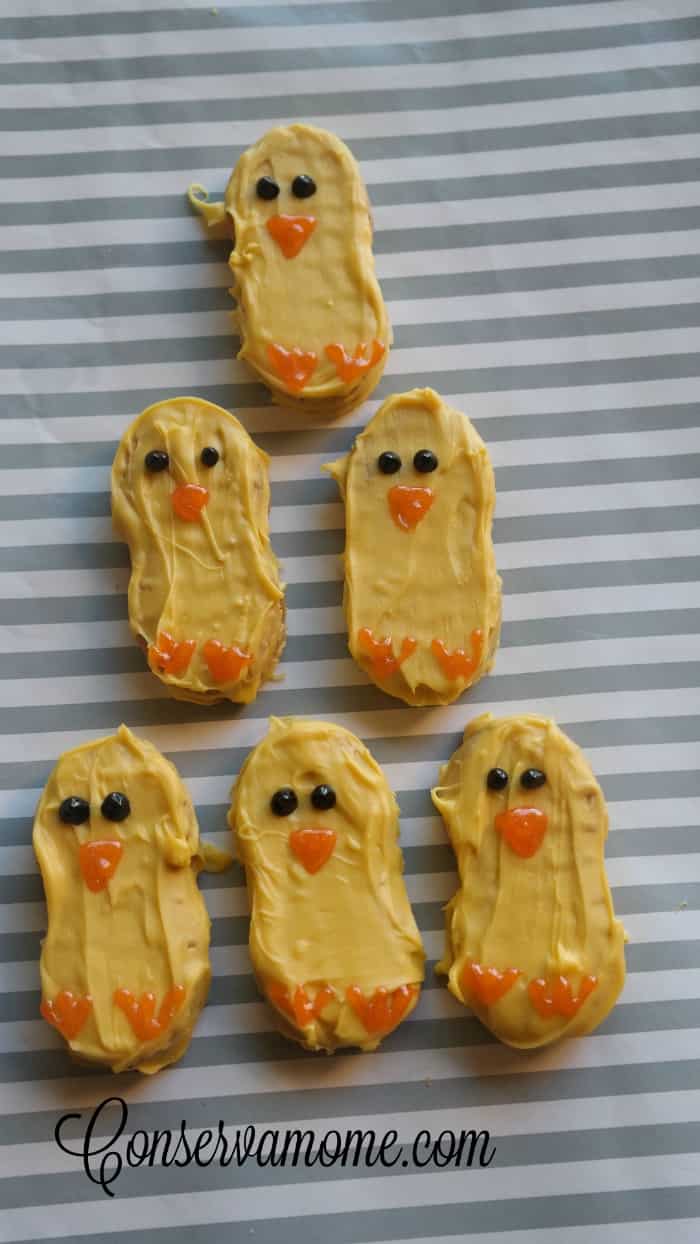 Looking for other fun ideas? Check out these adorable Pretzel chicks. Head here to see how to make them.