Check out information on Disney's Animal Kingdom Lodge. What to expect when you stay and tips and information while staying there. This is a fun African Safari sprinkled with Pixie Dust and a whole lot of Magic!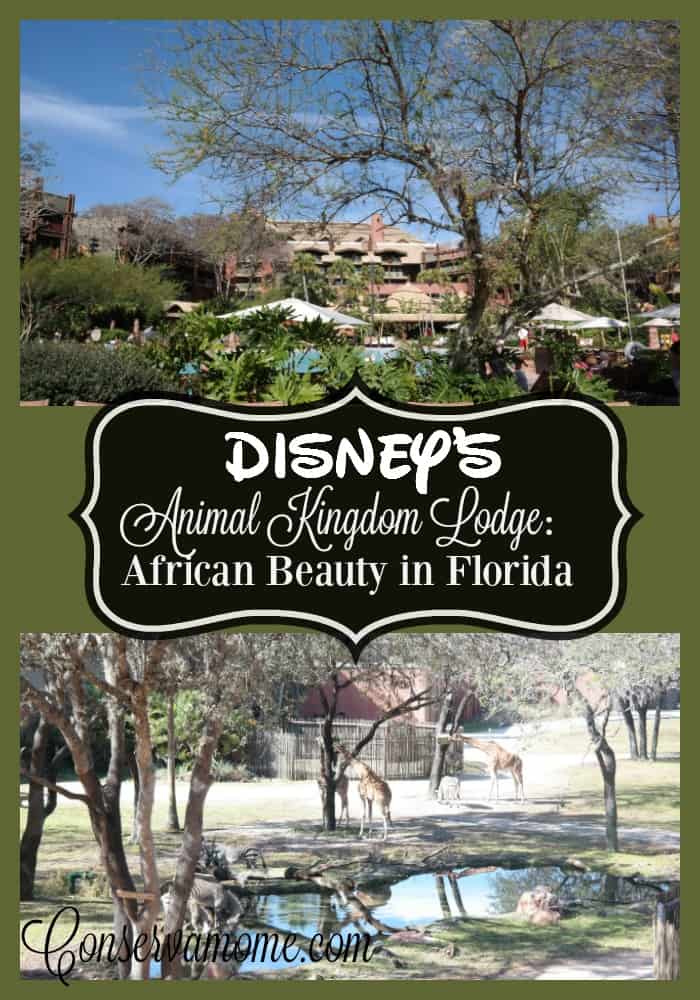 Disney's Animal Kingdom Lodge
Being a Florida native I grew up coming to Disney World. It was always a blast coming up but one thing that always made me sad when I left the parks was going back to a boring hotel room. It was so anticlimactic after the Amazing, Fantastic, MAGICAL experience. Thankfully , a few years back the wonderful people at Disney began making hotels for every taste and budget, the perfect addition to a MAGICAL experience. This past week as part of the Zootopia event and special Screening of the new Zootopia movie out in theaters on March 4th,I had the opportunity to stay at the gorgeous Disney's Animal Kingdom Lodge and it was every bit as amazing as I could have ever imagined.
I should begin this post by telling you that when you stay at a Disney Resort you're not just staying at a hotel you are truly getting magic and a whole lot of pixie dust. As the parent to 5 small children I can tell you that it's worth every penny. Ever since we started bringing our kids to Disney World we've never not stayed at a Disney Property because of the many conveniences that make every difference. We all know how hard travel with kids can be, thankfully Disney has thought of it all bringing it together like an amazing well oiled machine ready to give you the experience of a lifetime.
Animal Kingdom Lodge is a gorgeous hotel that is Inspired by the traditional African kraal. It's horseshoe-curved design provides spectacular views of 4 lush savannas that over 200 hoofed animals and birds call home. This hotel is breathtaking and beautiful and captures the beauty of the African Savanna right outside your window.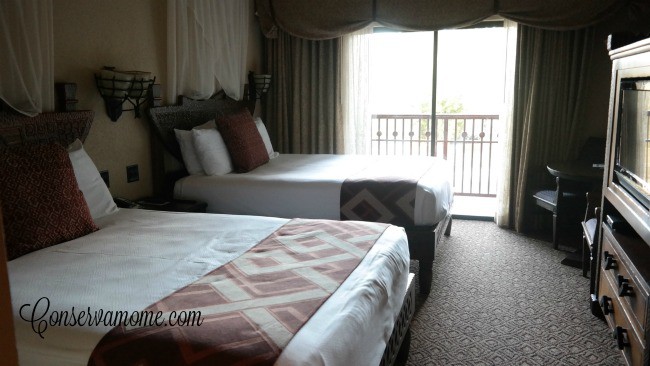 The Rooms are gorgeous. All have balconies that lead to your own African adventure.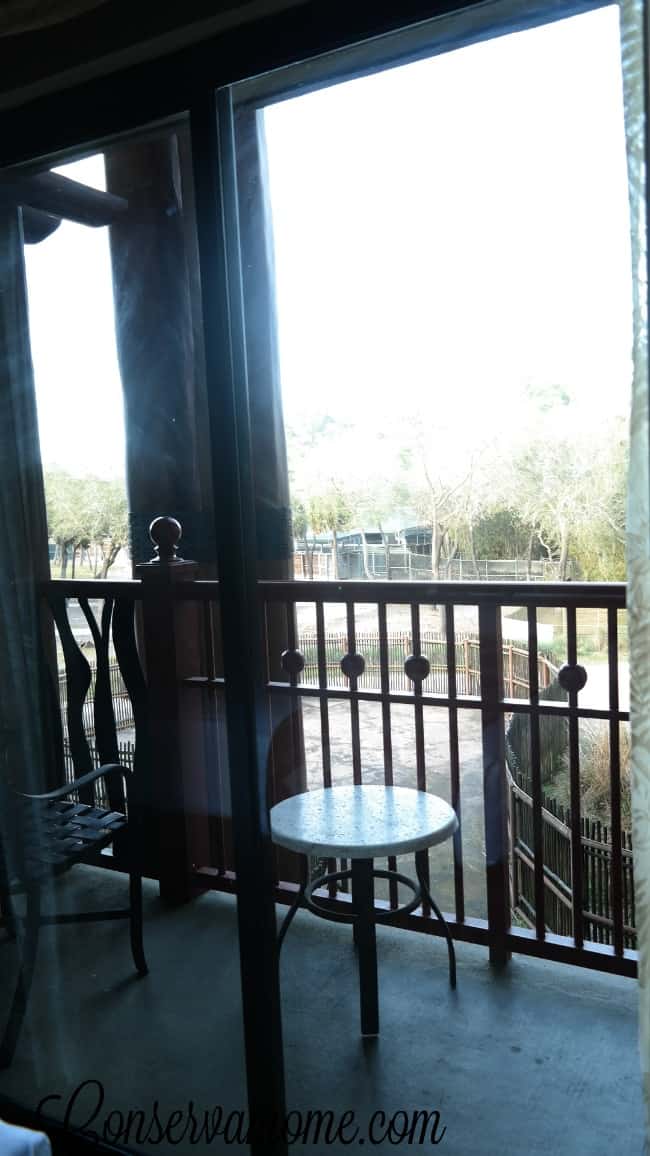 Outside most rooms you'll find the most amazing views of animals around from Zebras to Giraffes your windows will become entertainment every second you are in that room.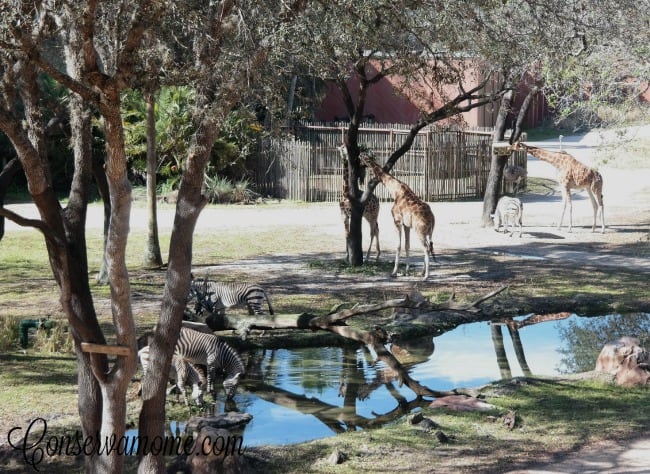 You'll find every comfort available in that room along with some premium Disney Channels for the little ones. A favorite feature that my kids have enjoyed every time we've come. The room comes equipped with all the necessities for a comfortable stay including a hairdryer,Coffee maker (with fixings) and even a refrigerator (Which I put to use while pumping for 5.0 on this trip)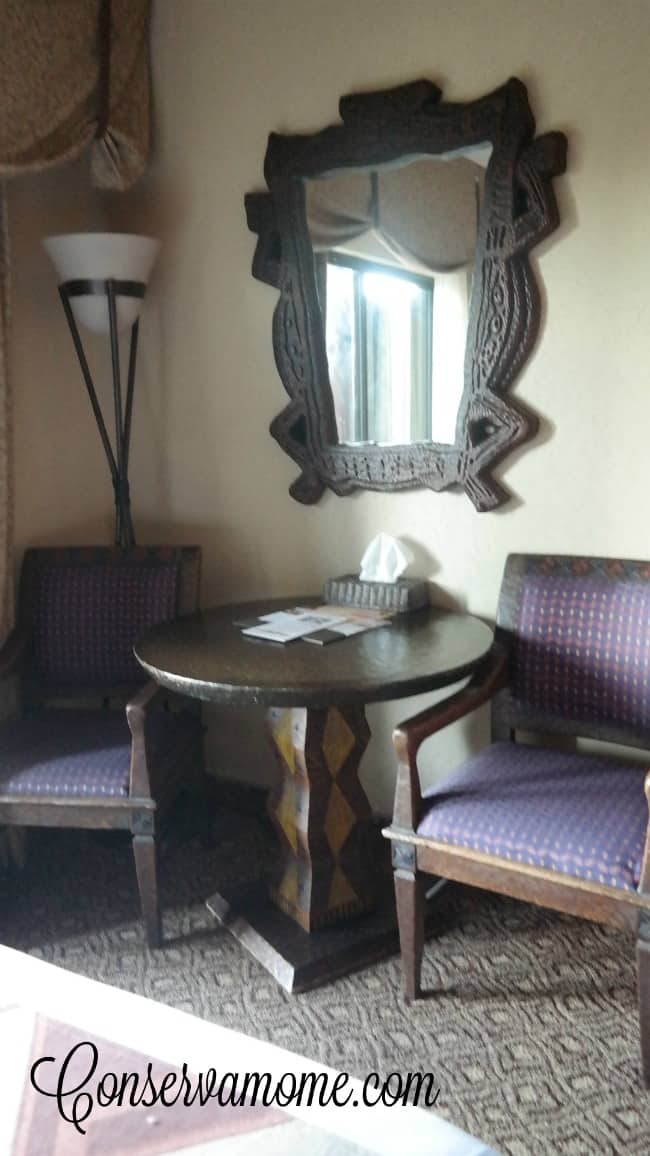 The rooms are so elegant and beautiful, yet welcoming you'll fall in love with every aspect of it. Decorated with beautiful African inspired theme you will truly feel like you're on safari.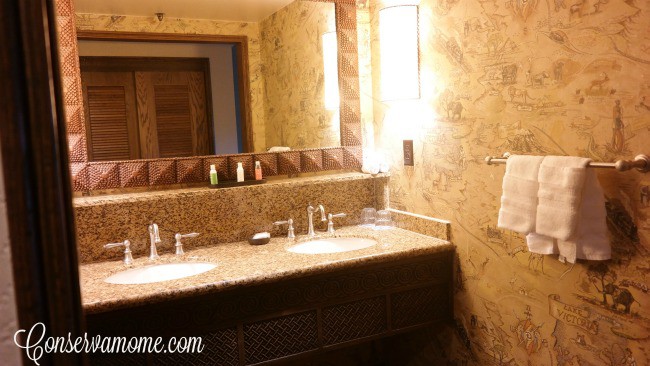 The hotel itself is breathtaking and holds one of the largest collections of African art in the United States.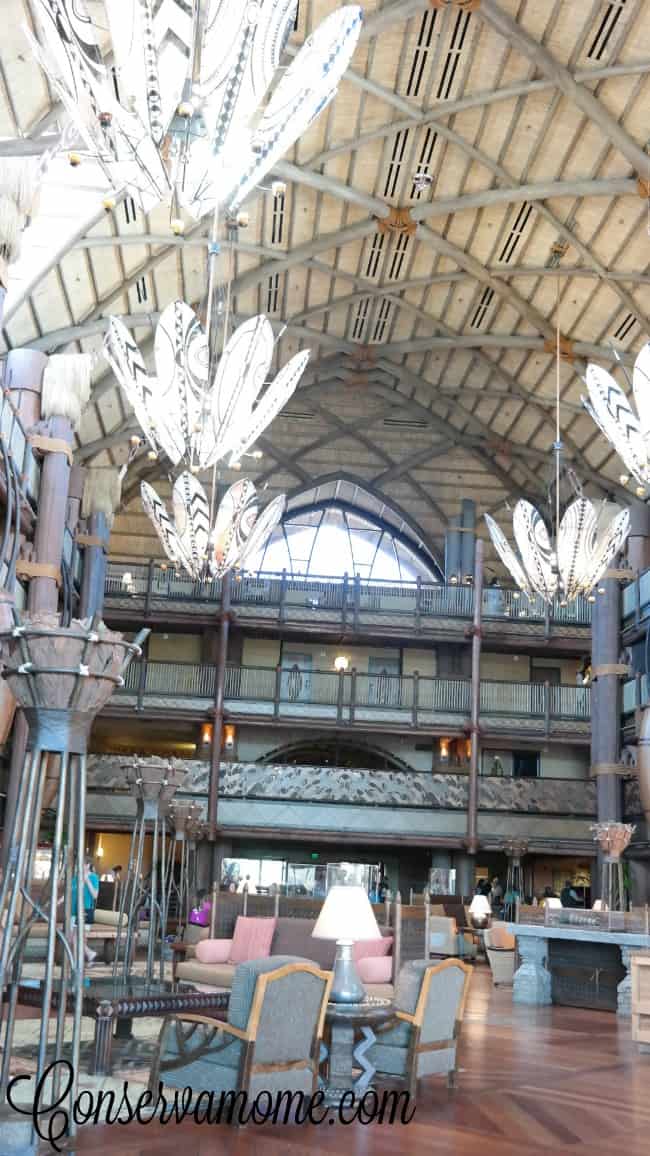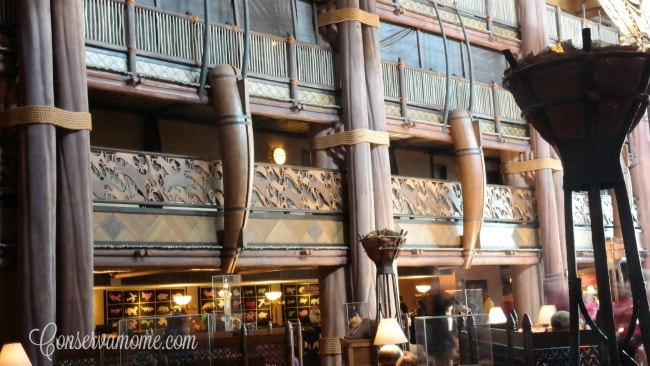 Boasting gorgeous architecture you'll fall in love! But don't let all this beauty fool you,there's plenty of fun for the kids! There's a TV area for the kids continuously playing cartoons for them in the lobby. Plus you can't forget the fantastic Clubhouses that are unique to each resort. This is where parents can drop of kids 3 to 12 years of age and they can play games, have dinner and snacks, make crafts, watch Disney movies and make new friends—while parents enjoy an evening to themselves. So yes, Even parents get to have a Magical Time!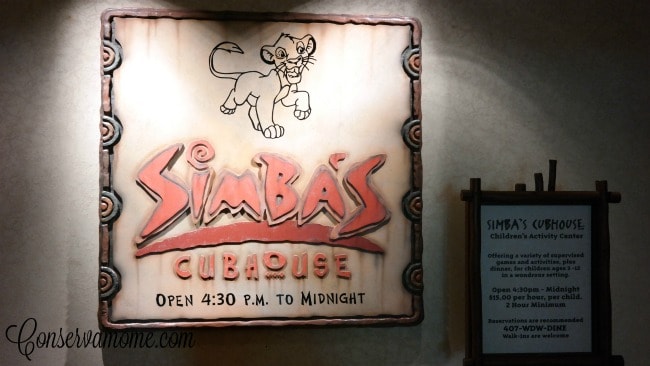 Even when the kids aren't at the Simba's Club house they have a gorgeous pool to enjoy complete with a water slide that looked AMAZING and of course a fun playground to get some energy out.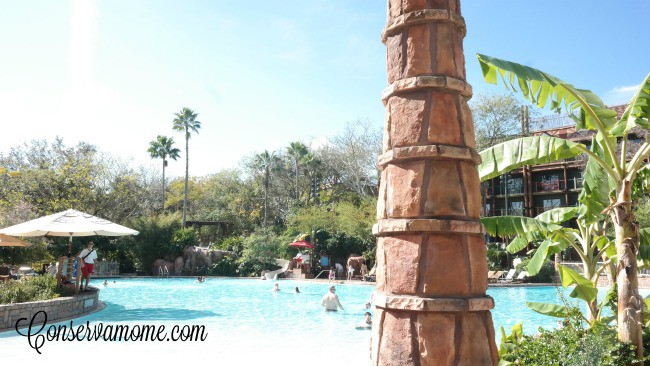 This hotel is a magical gem and you'll be delighted all the surprises you will find along the way. You'll truly enjoy all the aspects and beauty geared for all ages. You'll find amazing restaurants including Boma which includes a Buffet with over 50 African dishes.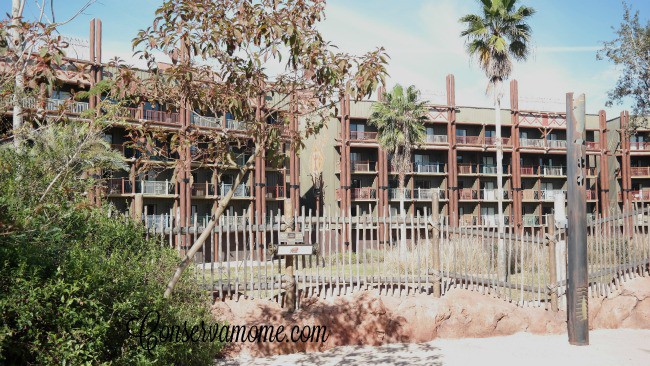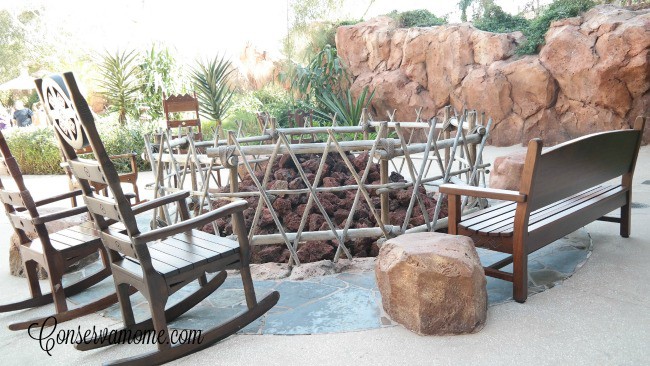 Don't forget to stop at the gift shop and check out all the beautiful African crafts along with Disney Inspired gifts you can take home.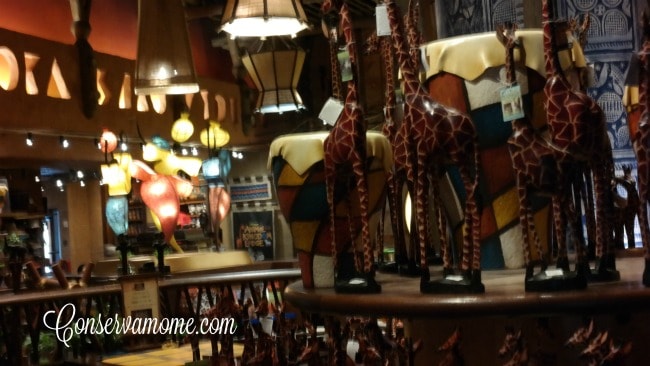 Staying at a Disney Resort is a must when you travel with your family, not only do you get a magical experience but you get Magical Hours in which you can go into parks earlier or stay later just for being a resident at one of the resorts. No need to worry about parking at any of the parks because you'll have a Magical Shuttle ready to take you to your next adventure. Most important Disney makes sure your vacation is amazing! Taking advantage of your Magical Experience will allow for you to not only stay at an amazing hotel but you'll be able to plan every aspect of it including loading your fast passes and making dinner reservations. Having 5 kids makes vacations a bit tricky, that's why my husband and I swore from early on we would always stay at a Disney Resort because of all they bring to the table. They are truly a magical experience that your kids will remember for years to come.
Come check out Disney's Animal Kingdom Lodge for yourself and experience the Magic of this beautiful Resort that comes complete with lots of Pixie Dust for the whole family.In the meantime, check out some of the fun animals you'll see on your stay at the Animal Kingdom Lodge in Disney's Newest Animated film Zootopia. It will be hit theaters March 4th! So Don't miss out! Check out the fun trailer below!

Stay up to date with all the Zootopia fun and get social with it:
Like ZOOTOPIA on Facebook: https://www.facebook.com/DisneyZootopia

Follow ZOOTOPIA on Twitter: https://twitter.com/DisneyZootopia
Follow Disney Animation on Instagram: https://instagram.com/disneyanimation/
Visit Disney Animation on Tumblr: http://disneyanimation.tumblr.com/
Visit the official ZOOTOPIA website here: http://movies.disney.com/zootopia