These homemade cream filled doughnuts are a true treat and unlike any other delicious old plain doughnut you will eat. Perfect for breakfast or great for a nice treat or fun snack throughout the day!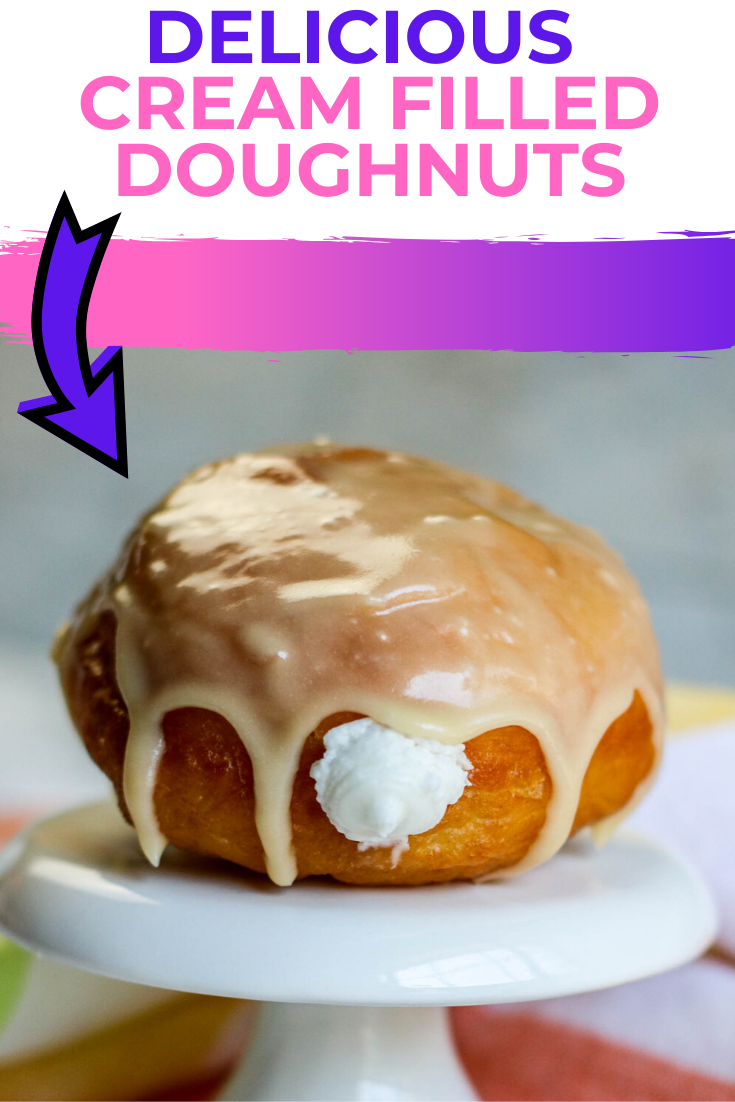 *This post contains affiliate links. That means that if you make a purchase after clicking on a link I may earn a small commission at no extra cost to you.
Homemade Cream Filled Doughnuts recipe
Who doesn't love Doughnuts? They are such a delicious treat. They may look daunting to make but donuts are easy to make at home! You can make some delicious and unique recipes with little effort like Salted Caramel Bacon donuts, Red Velvet donuts , Churro Donuts or even my personal favorite Krispy Kreme copycat donuts .
These doughnuts are seriously the best. Not only are they 100% homemade but they're perfectly portioned as well. And this also means that you don't have to get up super early and drive all the way across town to get doughnuts as well! To me, that's a huge perk!
The kids love to have a nice breakfast surprise on the weekends and I can't say that they're wrong. There's nothing quite like a warm, homemade doughnut on a Saturday or Sunday morning.
If you're ready to fall in love with a doughnut recipe, you're going to really enjoy these breakfast treats! So good and so full of flavor!