These delicious and chocolaty 2 Ingredient Chocolate croissants will be a huge success for breakfast, brunch or snacks. Made in under 20 minutes you'll fall in love with the taste and the quickness!
*This post contains affiliate links. That means that if you make a purchase after clicking on a link I may earn a small commission at no extra cost to you.
Quick 2 ingredient Chocolate Croissants
When you have 6 kids you make it a point to find shortcuts in the kitchen. As much as I love making complicated pastries my life doesn't really allow for giant complicated recipes because usually I have someone touching something or someone waiting for it to be down.
A lot of my life is also spur of the moment due to the excitement a family of 8 will bring. That's why I love this recipe. My family loves chocolate croissants. How can you resist them? But even if you buy them premade you need to leave them out overnight to rise. Although these aren't typical "croissants" they still hit that chocolate croissant spot. So yes technically not a butter croissant but these chocolate croissant rolls will be a delicious treat!
This is the perfect recipe for when you wake up on a Saturday morning and are craving something sweet but don't feel like spending 3 hours making pancakes. (Hello pancakes for 8 in our home). This is also one of those recipes that are perfect for when you want to throw together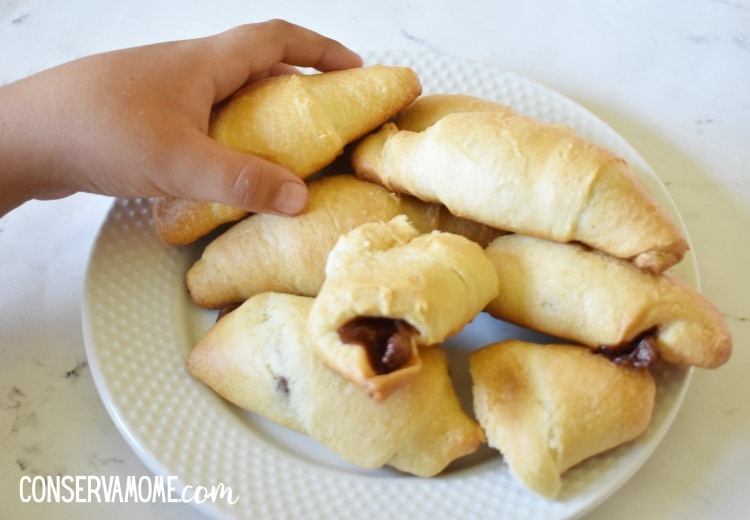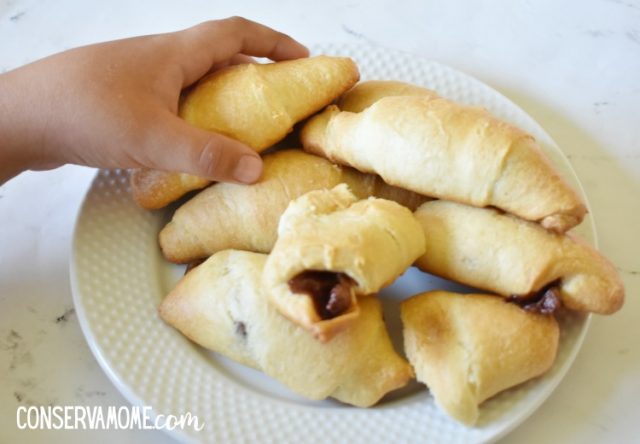 What you'll need to make 20 minute Chocolate Croissants
-Chocolate chips ( half a cup)
-1-2 Crescent Rolls container (IE: Pillsbury 8oz crescent rolls) There's usually 8 in a container so the number will depend on the amount you need.
How to make 20 Minute Chocolate Croissants
Preheat oven to 375 degrees.Unroll dough pieces and separate into 8 triangles.
Add a chocolate chips to the top middle part like the picture below.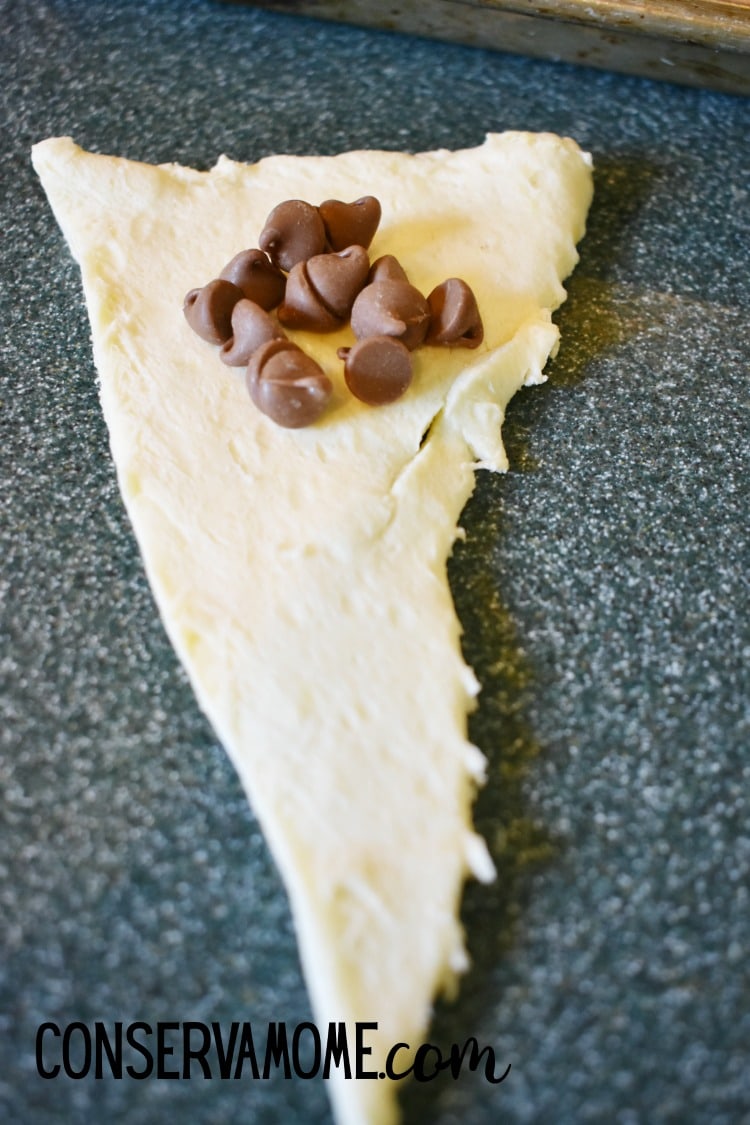 Roll dough pieces up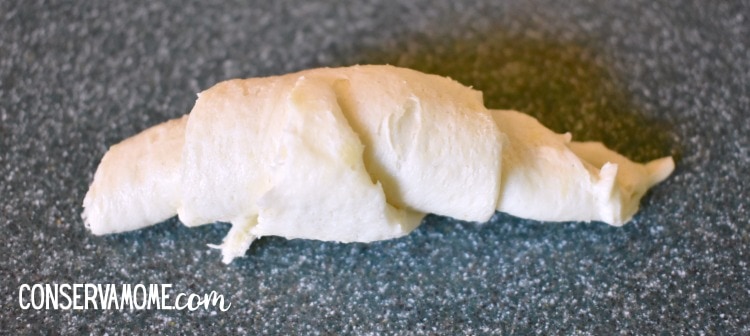 and place on a greased baking sheet (I Use a silicone baking mat)
Bake approximately 15 minutes or until golden brown.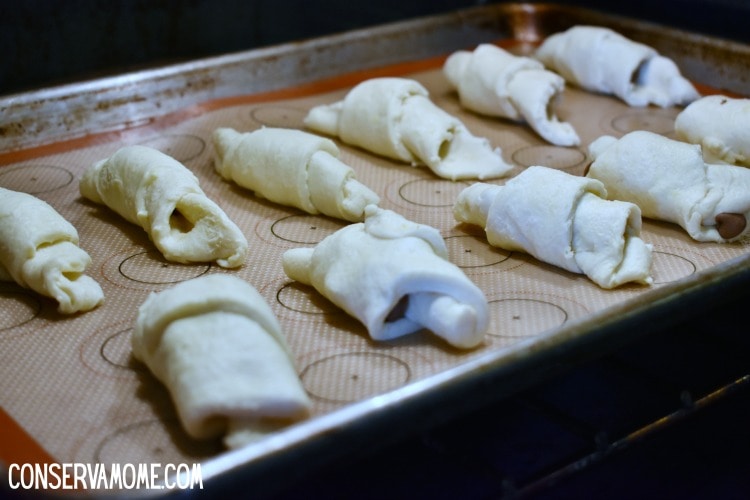 This is such an easy and quick breakfast or treat you can make. Have people drop by for a visit? These will be ready in minutes.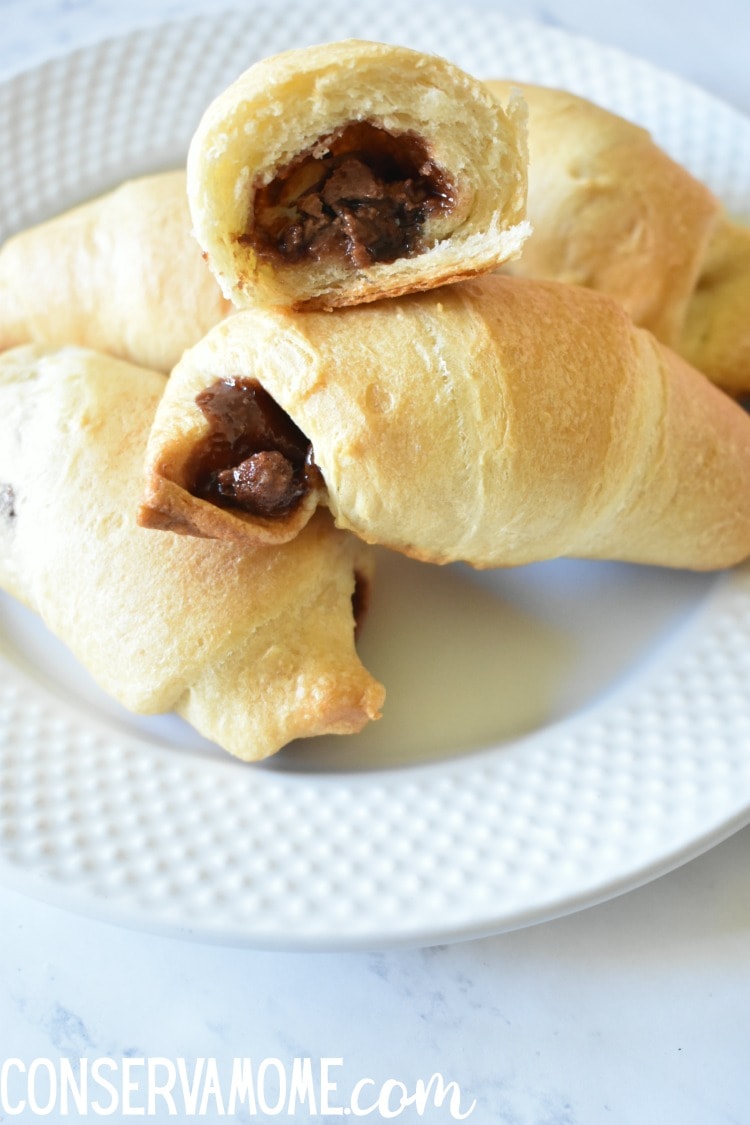 These taste delicious by themselves or you can add a chocolate drizzle on top or even some dulce de leche. There are so many great variations you can make to this delicious treat.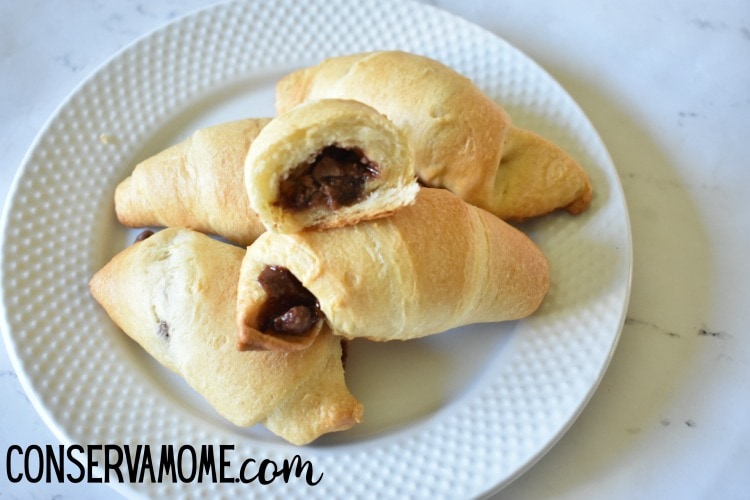 This will be a giant favorite and something your whole family will love.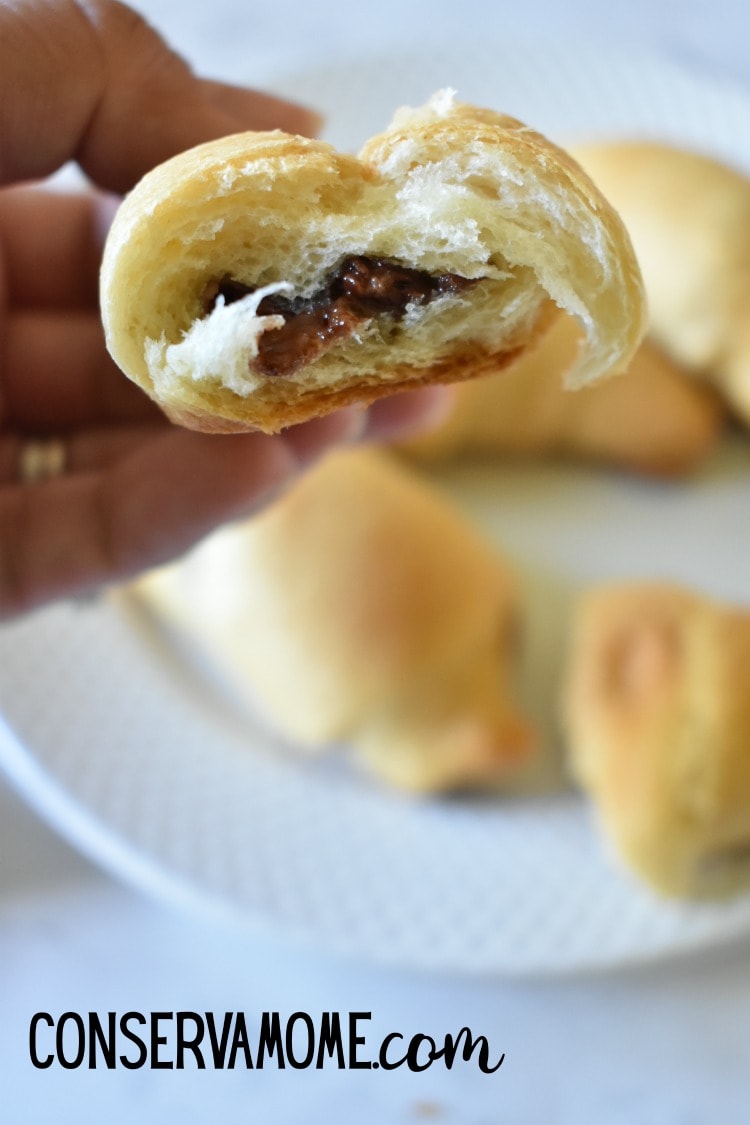 Looking for more delicious chocolate treats? Check out this round up of 12 decadent chocolate cake recipes.
Make sure to pin and share this fun recipe below.