This super easy cow cookie tutorial is such a blast to make. Perfect for a farm themed party or just because.Best of all they're easy to make!

Cow Cookies Tutorial : How to make Cow Sugar Cookies
*This post contains affiliate links. That means that if you make a purchase after clicking on a link I may earn a small commission at no extra cost to you.
These are definitley one of the cutest cow cookie recipes around. They are so cute and easy to make you'll fall in love with this cute little bovine friend. These are perfect for a cow themed party or a farm themed activity. This cow cookies tutorial is so fun and easy to make and there are so many ways to incorporate these little friends. Best of all they are crazy easy to make. Just follow the easy instructions and tutorial below to make these beautiful cookies!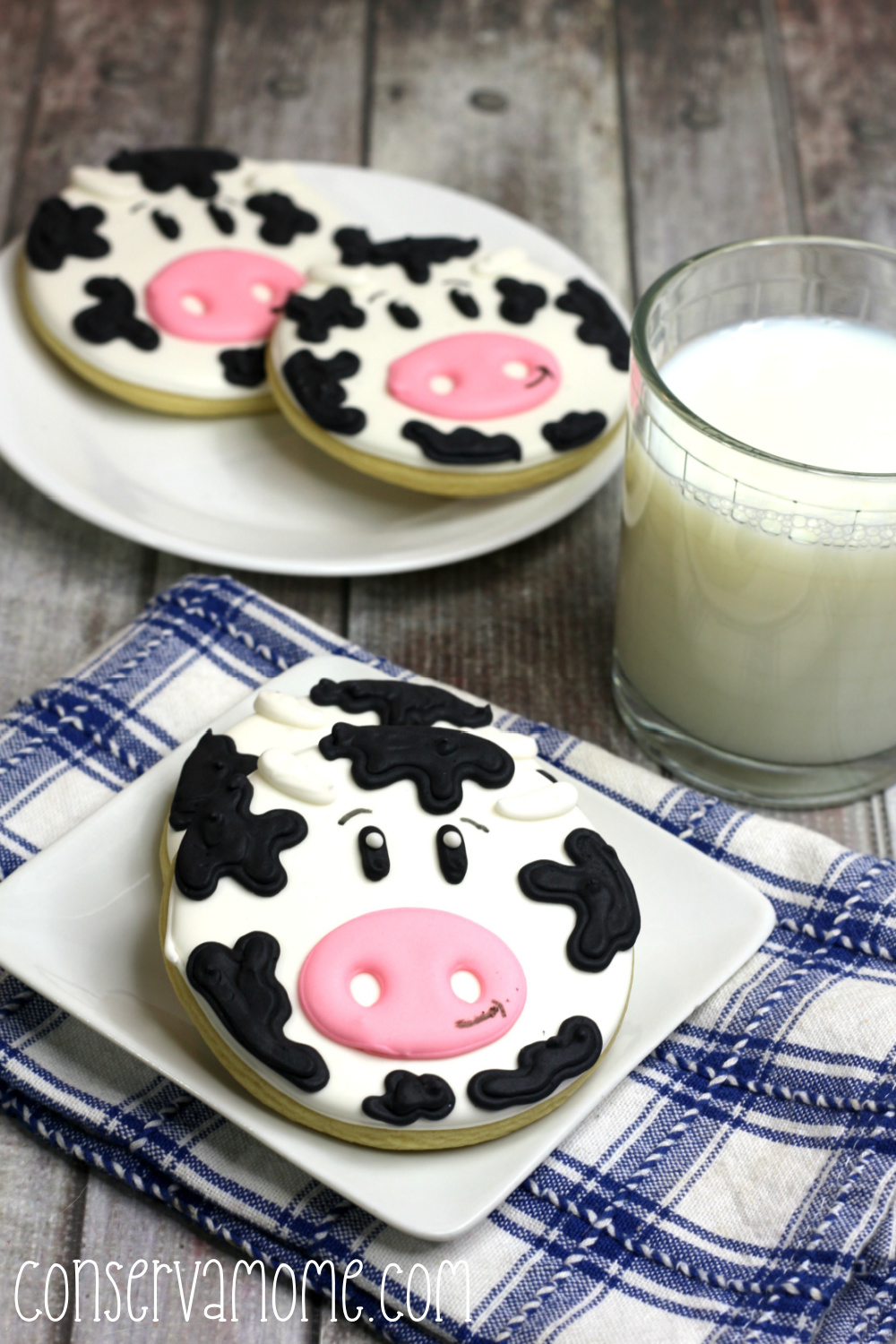 They will be an amooozing treat for anyone who tries them. Just add a nice glass of milk and you have an amazing treat!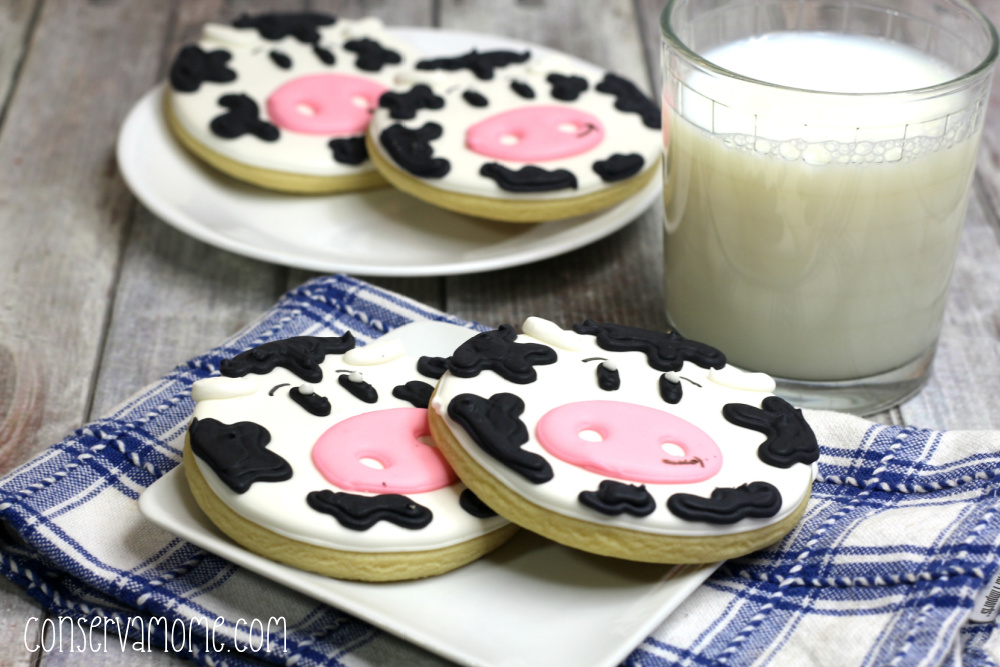 So read on to learn how easy they are to make!
An easy Cow cookie tutorial
This recipe makes 25-30 cookies
How to make the Cookie dough
First we start with the sugar cookie base.
What you'll need for the cookie dough
1 C unsalted sweet cream butter, softened
1 1/2 C powder sugar
(1)tsp vanilla
1 tsp almond extract
1 large egg
3 1/2 C flour
1 tsp baking soda
1 tsp cream of tarter
Cookie cutter: 3 inch circle
How to make Cow cookies
Preheat oven to 350 degrees.
Line cookie sheet with parchment paper.
Using a standing mixer, cream together the butter, powdered sugar, vanilla, almond extract and egg and mix until combined
In a large bowl combine the flour, baking soda, and cream of tarter. Mix until combined
Gradually mix in the flour mixture into the wet ingredients until combined
Lightly flour a cutting board and begin to knead the dough until the dough is smooth
Roll the dough out to 1/4 inch thick
Using the cookie cutter, cut out the shapes and place onto the cookie sheet about 1 inch apart
Bake in the oven for 8 minutes or until slightly golden brown
Pull out of the oven and cool completely
How to make the Royal Icing for the cow Cookies
3 egg whites
2 C powdered sugar
1/2 tsp cream of tartar
(1) one tsp vanilla
three piping bags fitted with the number 2 tip
Black and Pink gel food coloring
2 bowls to mix the colors in
1 Squeeze bottles for the thinned icing
1 black edible marker
Cow Cookies Tutorial
Using the standing mixer, combine the powdered sugar, egg whites, cream of tarter and vanilla and mix on medium speed
If the royal icing is still a yellow soup, add in 1/2 C powder sugar
Continue to mix until you get stiff peaks
Then, Scoop 1/2 C of icing into a bowl and add few drops of black food coloring and mix until combined
Scoop 1/4 C of icing into the second bowl and mix in a few drops of the pink food coloring
Scoop 1/4 C of each icing into the piping bags fitted with a number 2 tip
Add a tbsp of water into the remaining white icing and mix until combined
Lift spoon from icing and if the icing doesn't flow like lava mix in 1 more tbsp of water
Pour the thinned icing into the squeeze bottle
Using the white piping bag, pipe an outline around the edge of the cookies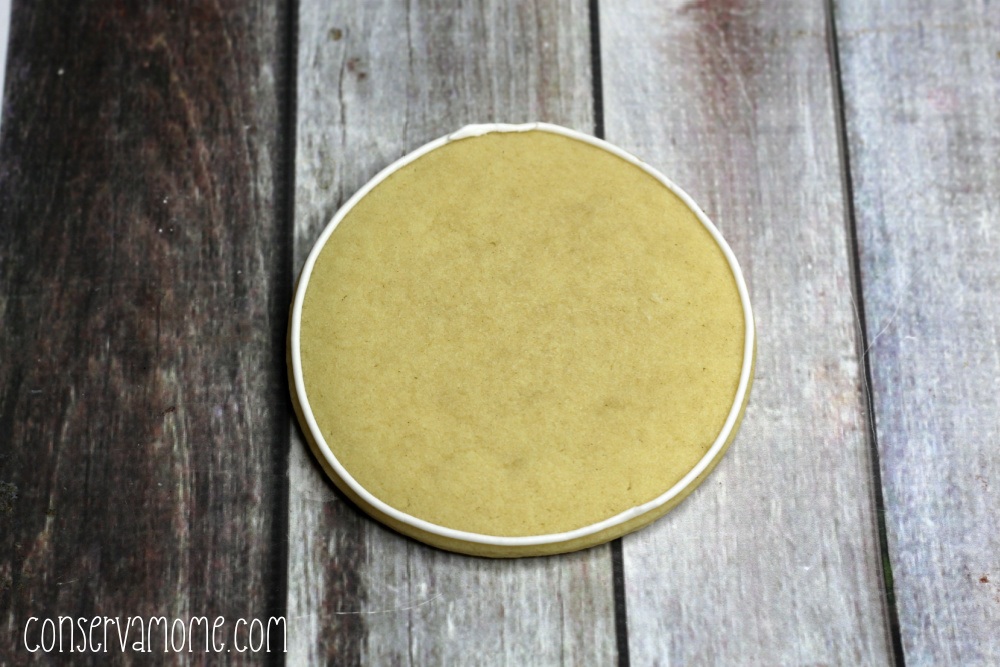 Fill in the outline with the thinned icing
Allow cookies to dry completely overnight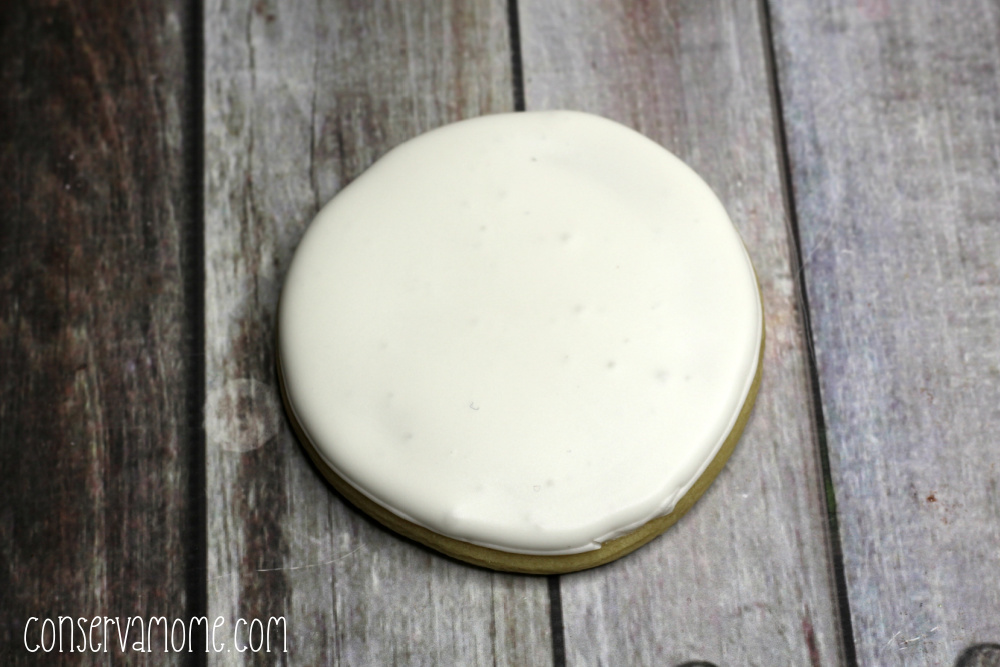 Using the pink piping bag, pipe the cows nose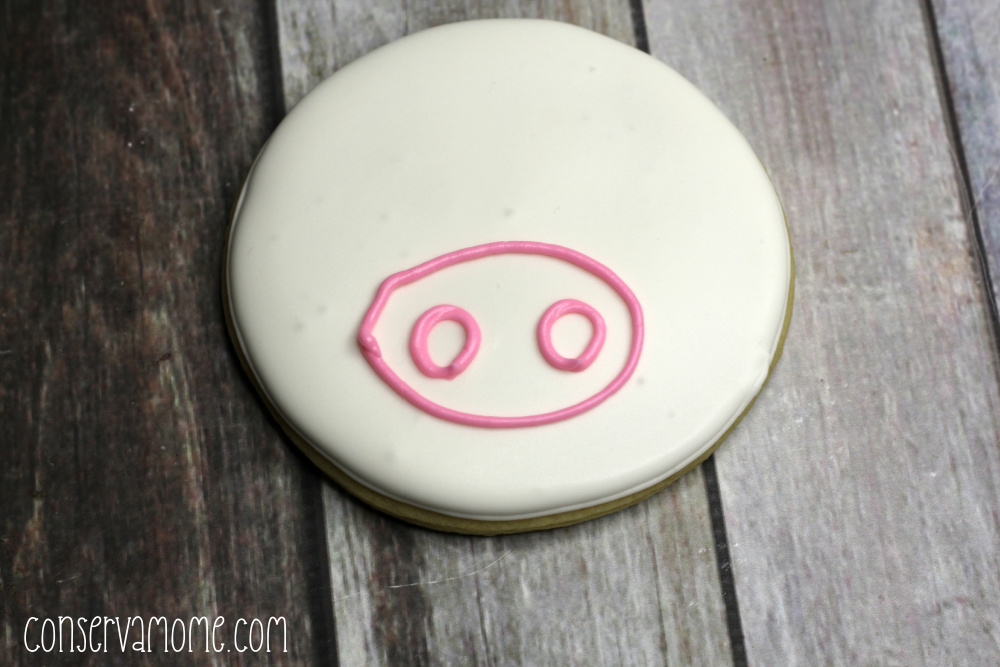 Fill in the nose with the pink icing
Using the black icing, pipe two dots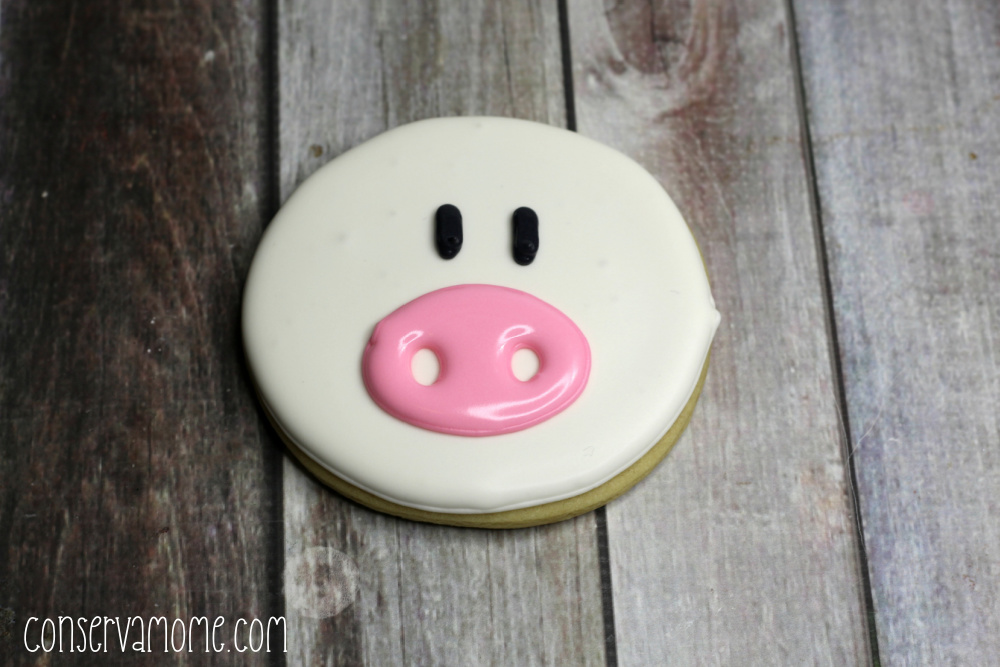 Now, Using the black icing, pipe the cows spots and fill in with the black icing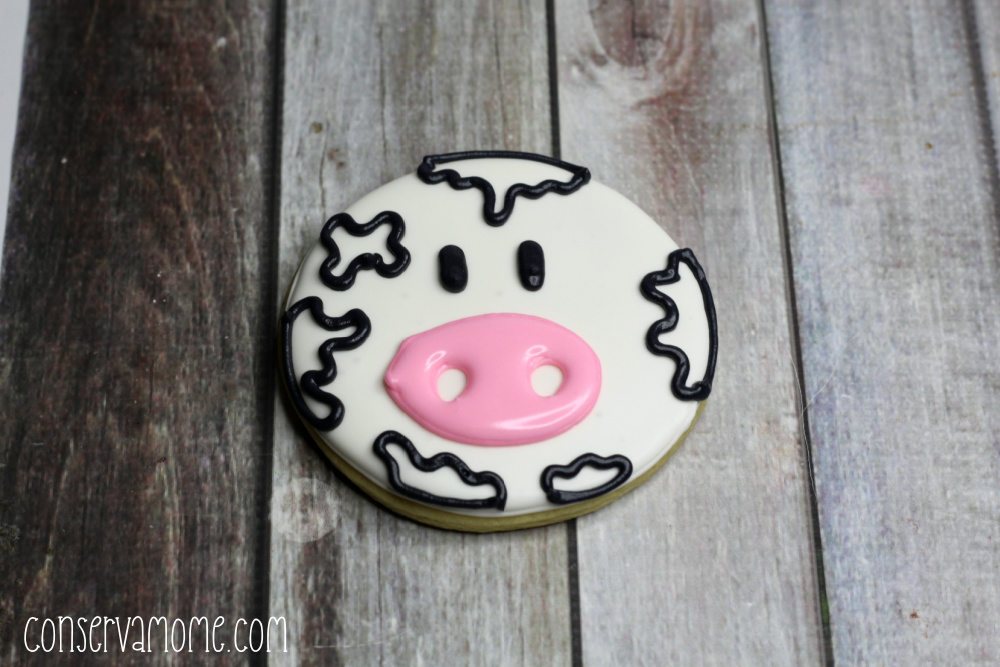 Using the white icing, pipe the ears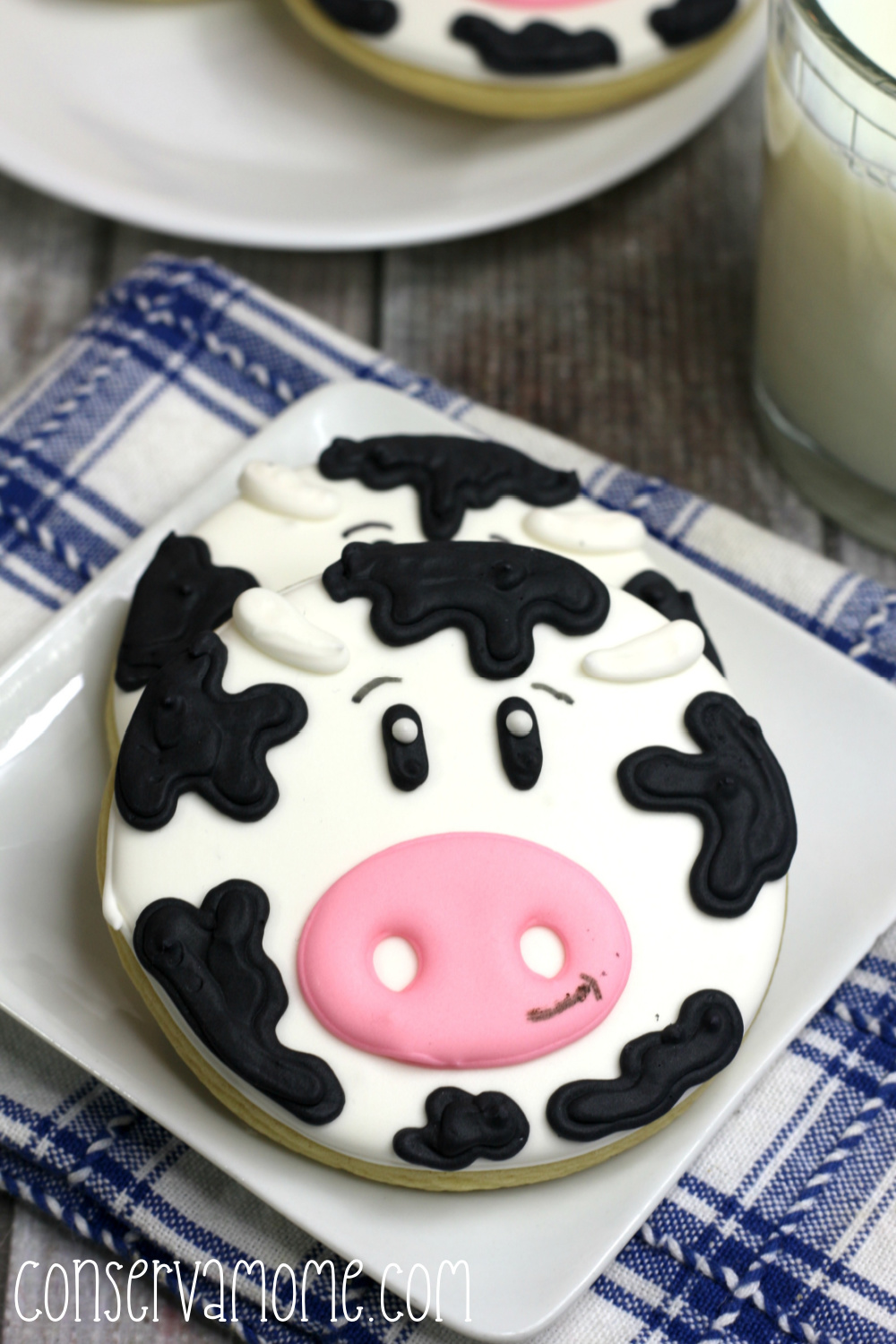 Allow to dry completely for 4 hours Use the cookie marker to draw in a mouth if you like after the 4 hours.
And Voila!
Aren't these the cutest cookies around? These are perfect for a party or just because.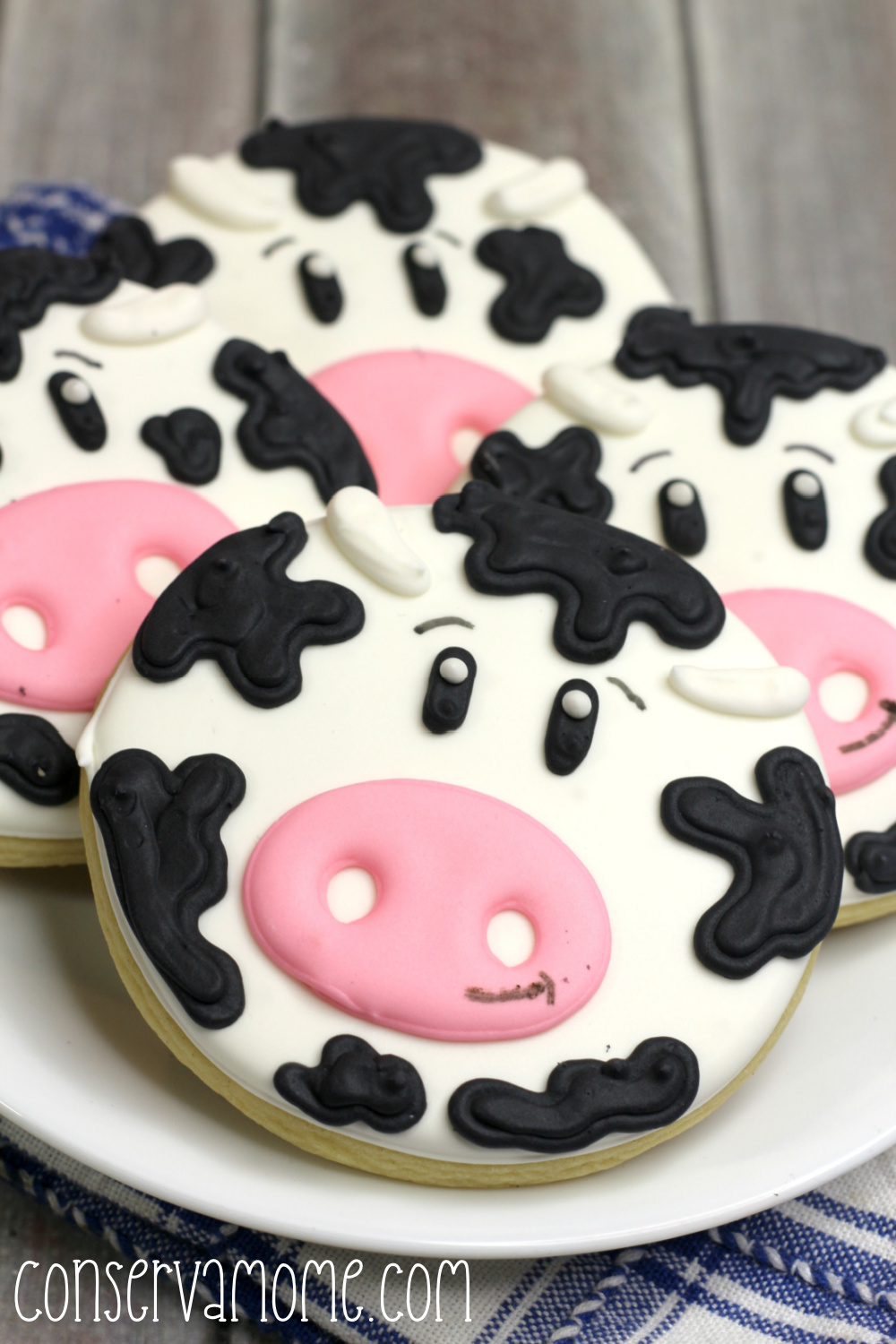 These cookies are so unique and crazy easy to make.
How long in advance can I make them?
This Cow Cookies Tutorial is very easy to make and you make them up to a week in advance but they need to be stored in an airtight container.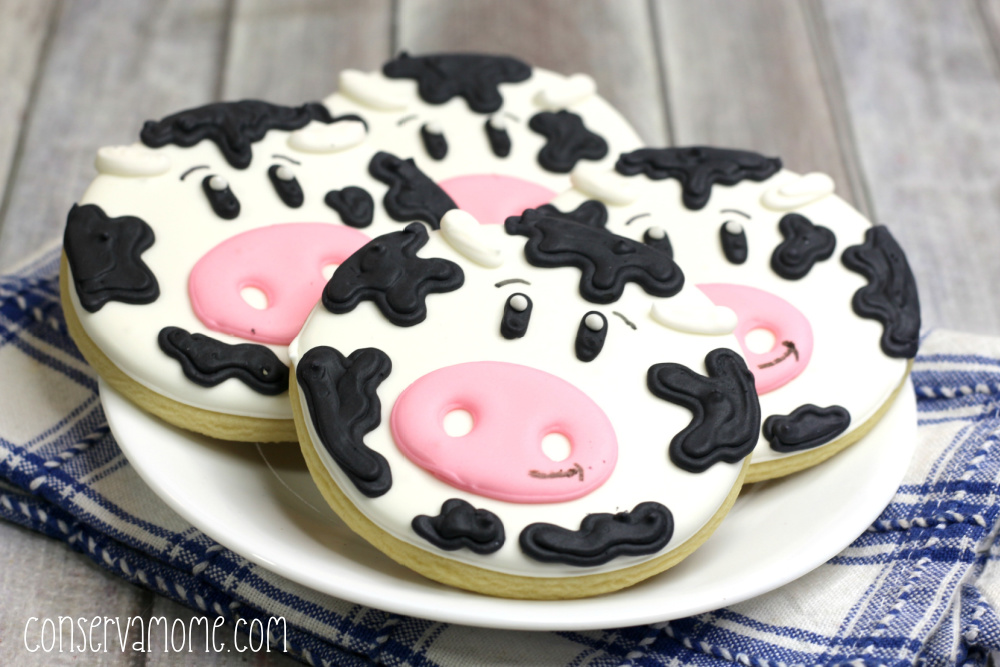 Looking for another fun-themed cookie idea? Check out these adorable pig sugar cookies or these cute chick cookies