This easy Pig Sugar Cookie tutorial is so cute and tasty that you may squeal with delight at the sight of them!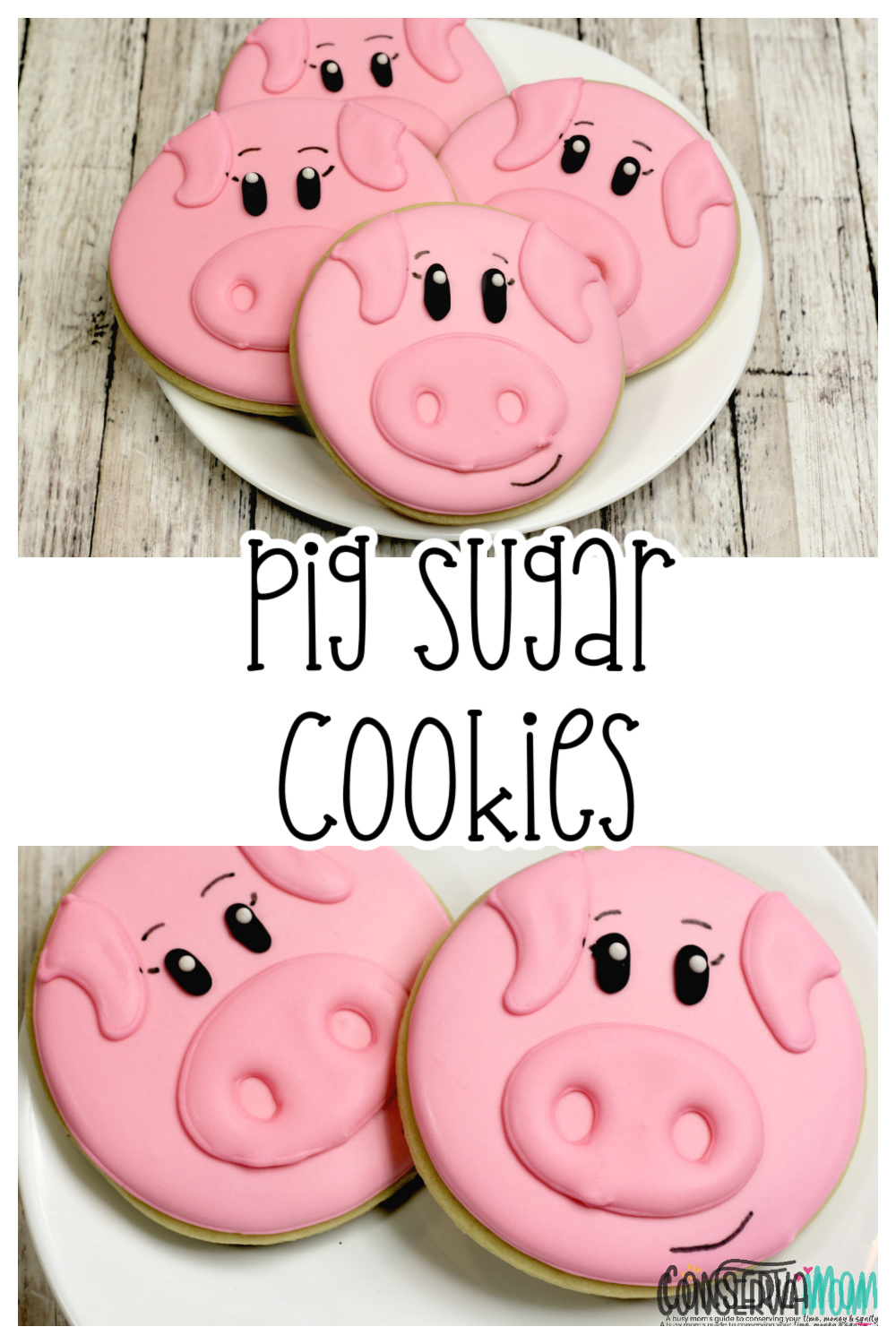 Easy Pig Sugar Cookie Tutorial
If you are looking for a cookie to please a crowd, sugar cookies are the way to go. They are simple to make, and you can dress them in so many ways. From sprinkles to frosting and decorations, make them as fancy as you can imagine.
Did you catch the cute cow sugar cookie tutorial I shared a while ago? I have been back in the kitchen baking up barnyard fun again. You are going to love this easy pig sugar cookie tutorial. These cookies are perfect for a farm-themed birthday party or they would be an unforgettable classroom treat.
Pig Sugar Cookies look like they were prepared by a professional, but even a novice baker can pull this design off. The recipe uses royal icing. This is such tasty icing, and it is easy to work with. You can find the recipe for the royal icing below. As you begin making these, you must allow adequate drying time. The time in between decorating steps is worth it for the results. Aside from the overnight dry, these are really easy to make and only take a few moments of effort.
This post has affiliate links. If you make a purchase I will earn an advertising fee at no additional expense to you.
Ingredients for Pig Sugar Cookies
1 C unsalted sweet cream butter, softened
1 1/2 C powder sugar
1 tsp vanilla
1 tsp almond extract
3 1/2 C flour
(1)One large egg
1 tsp baking soda
1 tsp cream of tartar
How to make an Easy Pig Sugar Cookie
Preheat oven to 350 degrees.
Line cookie sheet with parchment paper.
Using a standing mixer, cream together the butter, powdered sugar, vanilla, almond extract and egg and mix until combined
In a large bowl combine the flour, baking soda, and cream of tarter. Mix until combined
Gradually mix in the flour mixture into the wet ingredients until combined
Lightly flour a cutting board and begin to knead the dough until the dough is smooth
Roll the dough out to 1/4 inch thick
Using the cookie cutter, cut out the shapes and place them onto the cookie sheet about 1 inch apart
Bake in the oven for 8 minutes or until slightly golden brown
Pull out of the oven and cool completely
Royal Icing ingredients
3 egg whites
2 cups of powder sugar
1/2 tsp cream of tartar
1 tsp vanilla
two piping bags fitted with the number 2 tip
Black and Pink gel food coloring
2 bowls to mix the colors in
1 Squeeze bottle for the thinned icing
How to make Royal Icing
Using the standing mixer, combine the powdered sugar, egg whites, cream of tartar and vanilla and mix on medium speed
If the royal icing is still a yellow soup, add in 1/2 C powder sugar
Continue to mix until you get stiff peaks
Scoop 1/2 C of icing into a bowl and add few drops of black food coloring and mix until combined
Add a few drops of the pink food coloring into the remaining icing
Scoop 1/4 C of icing into one of the piping bags fitted with a number 2 tip
Scoop the black icing into the remaining piping bag
Add a tbsp of water into the remaining pink icing and mix until combined
Lift spoon from icing and if the icing doesn't flow like lava mix in 1 more tbsp of water
Pour the thinned icing into the squeeze bottle
Using the pink piping bag, pipe an outline around the edge of the cookies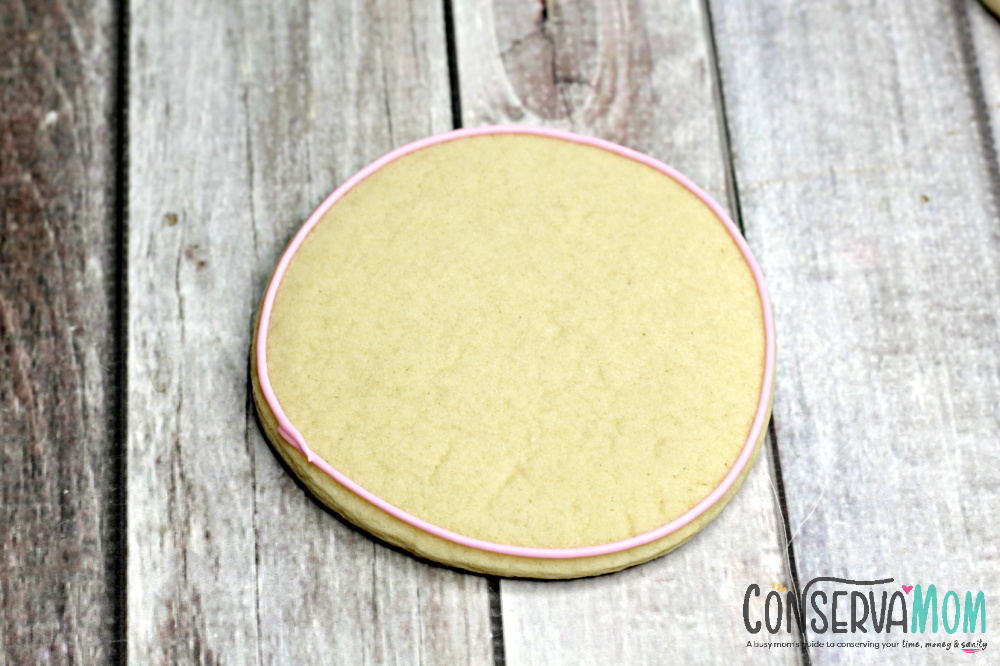 Fill in the outline with the thinned icing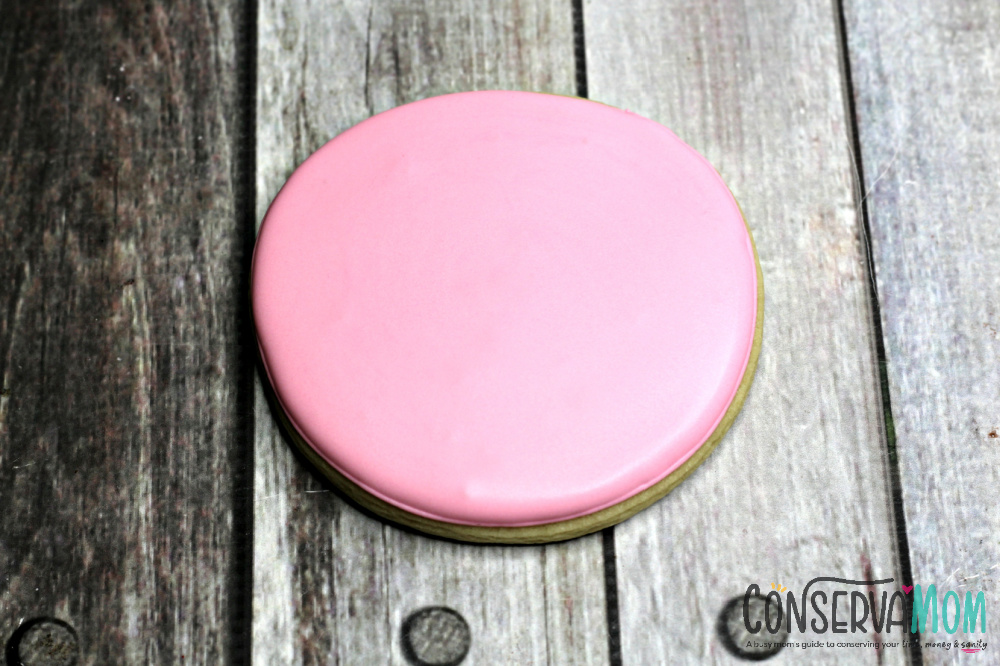 Allow cookies to dry completely overnight
Using the pink piping bag, pipe the pig's nose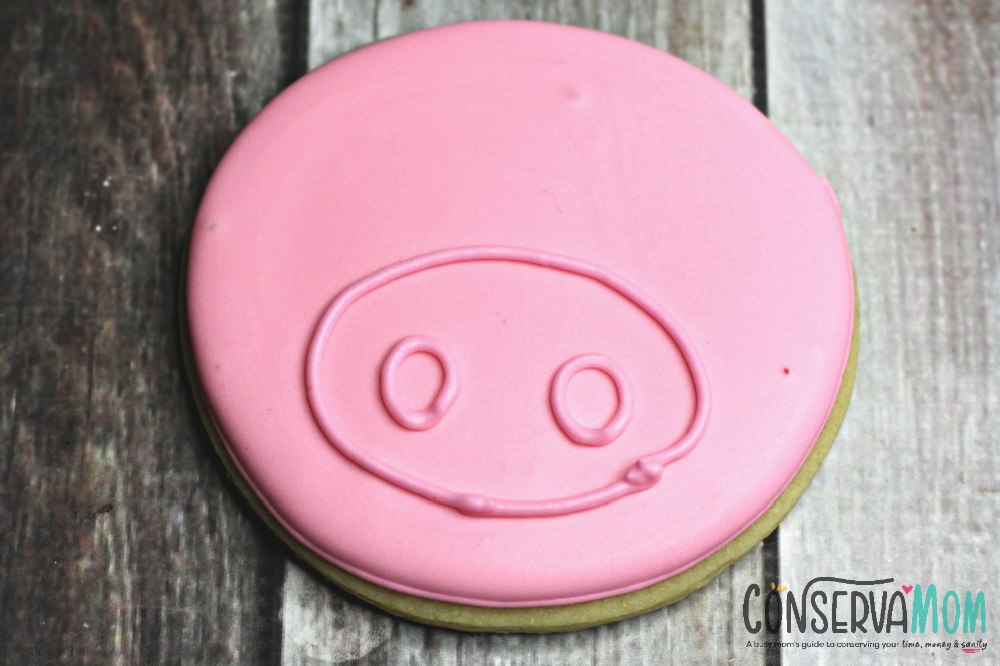 Fill in the nose with the remaining thinned icing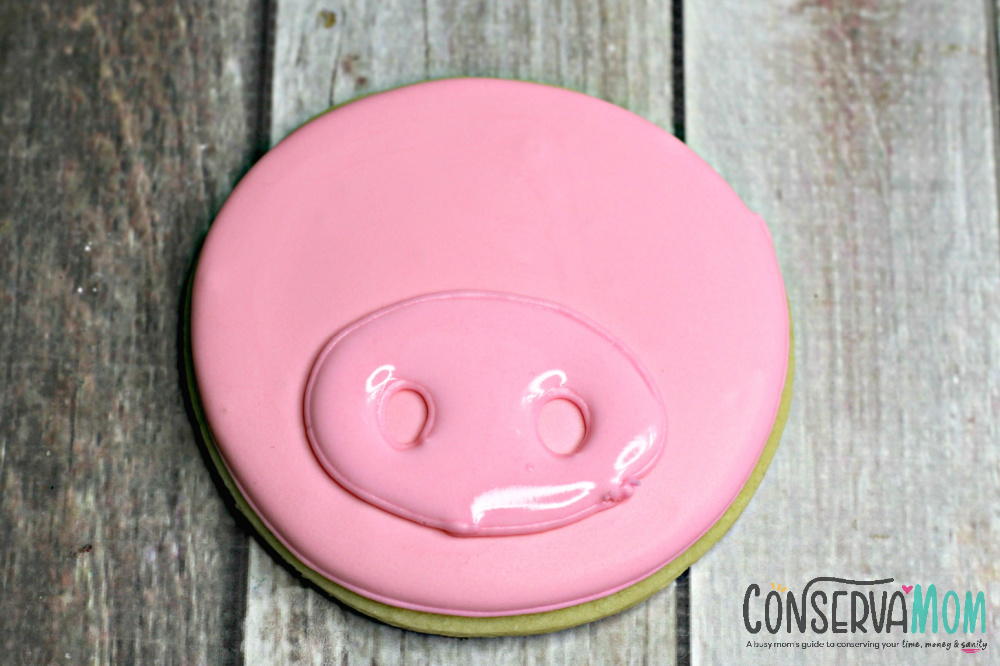 Using the black icing, pipe two dots
Using the pink icing, pipe ears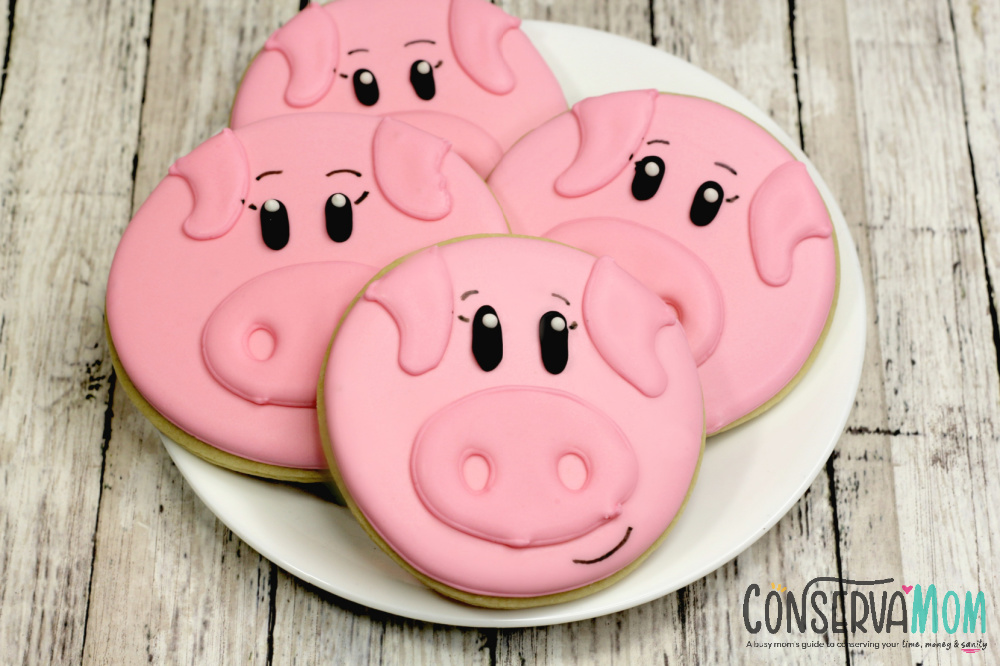 Allow to dry completely for 4 hours before enjoying!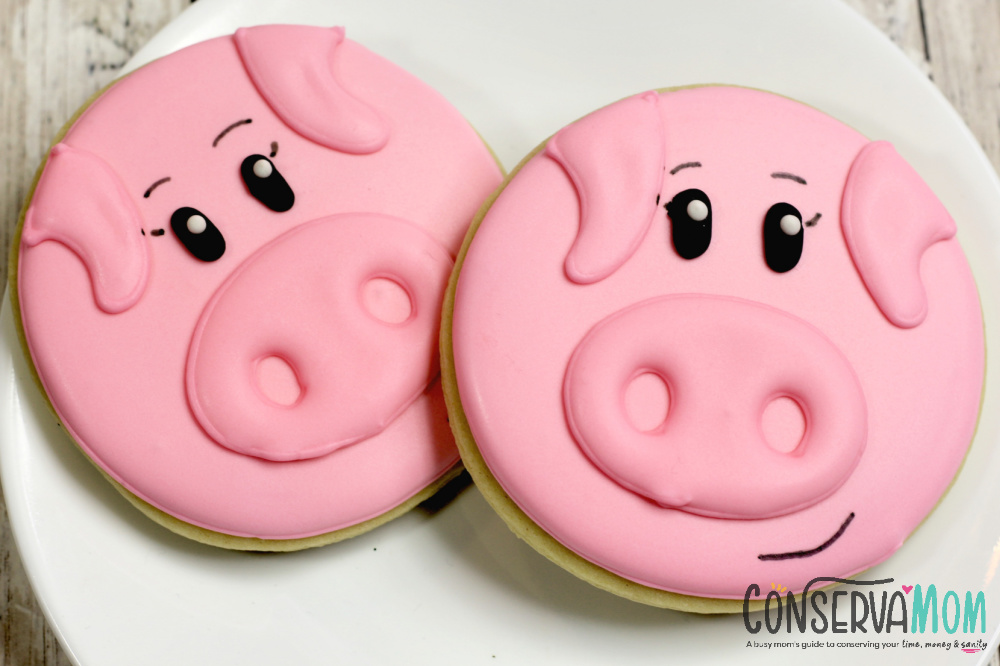 Looking for more delicious cookie recipes? Head over here and check out some easy cookie recipes!
Aren't these the cutest cookies ever? Try them and see for yourself how easy and tasty they can be! Include them at your next Farm themed party!