Tired of the endless fighting when it comes to bedtime and waking up with your little ones. Find out how I'm able to sleep train my little guy thanks to the Good night buddy sleep training solution clock. I received this Good Night Buddy Sleep Training Clock free of charge in exchange for my honest review. All opinions are entirely my own.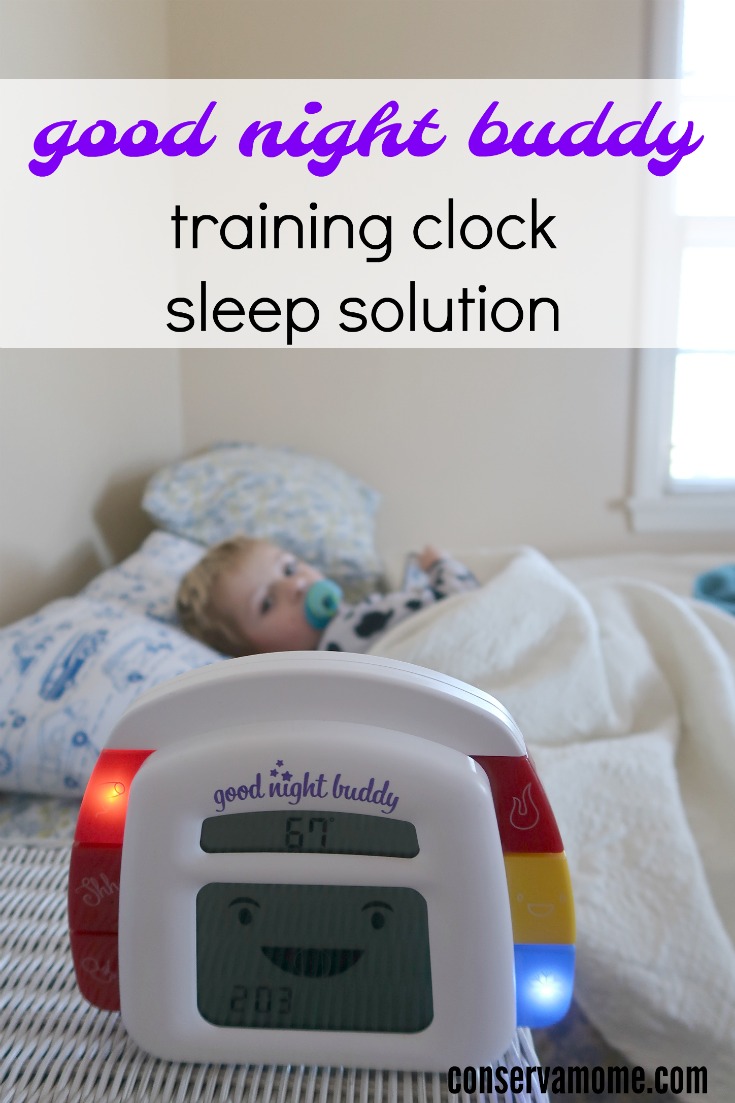 Disclosure: *This post contains affiliate links. That means that if you make a purchase after clicking on a link I may earn a small commission at no extra cost to you.
Good Night Buddy by Sleep Whisperer Ingrid Prueher
Several months ago I had reached my wits end when it came to my three year old's sleep regression. I had read books and articles, listened to podcasts, and talked to every mom I knew. We had tried sticking to the old routine, changing to new routines, making charts, giving rewards, using punishment, co-sleeping, everything.
I tried so many things that my son and I were both starting to get confused on expectations and the bedtime battle usually ended around 1:00am with both of us crying and falling asleep in exhausted heaps – me on the floor, him in his bed – if I was lucky.