These Sweet Rainbow Cookies will brighten up even the rainiest of days. Check out how fun and easy it is to make this Spring Treat!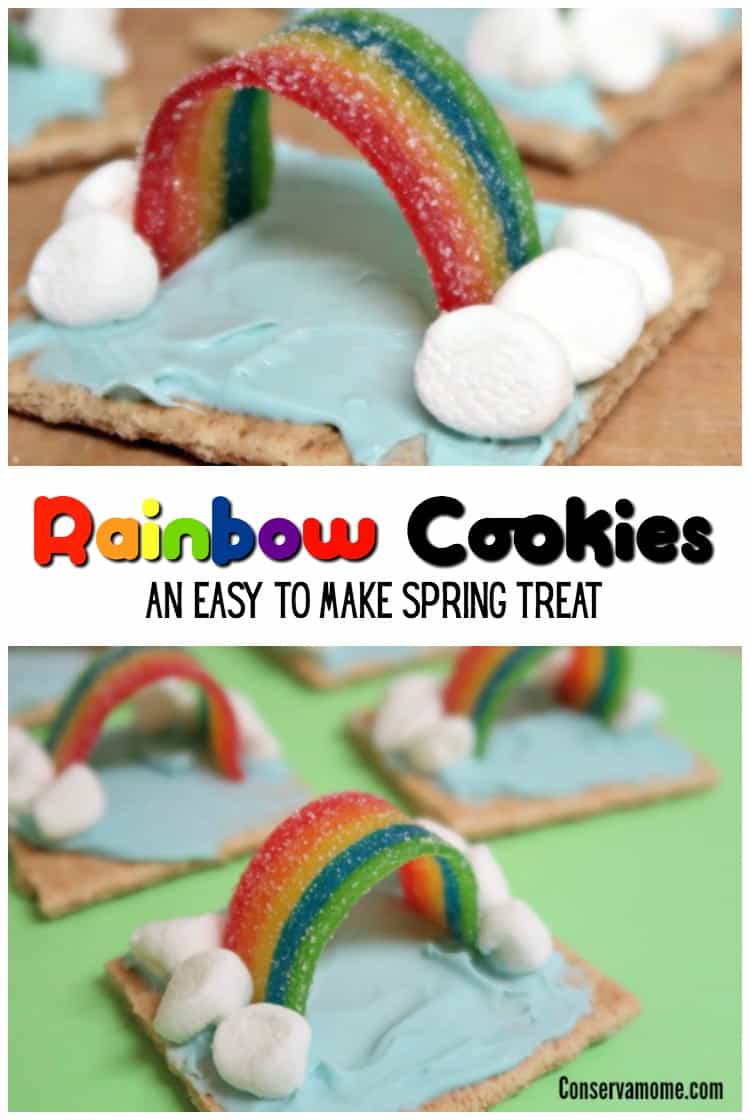 How to make Rainbow Cookies
Are you looking for a special treat to brighten up the rainy days of winter? Then I've got just the thing for you. These cute rainbow graham crackers are quick and easy to make. Plus, they're stinkin' adorable. My three year old helped me make these sweet little treats and he loved talking about "wainbows" the whole time. So, grab your favorite kitchen helpers and whip these up together on your next rainy Saturday. These are also perfect just in time for St.Patrick's day!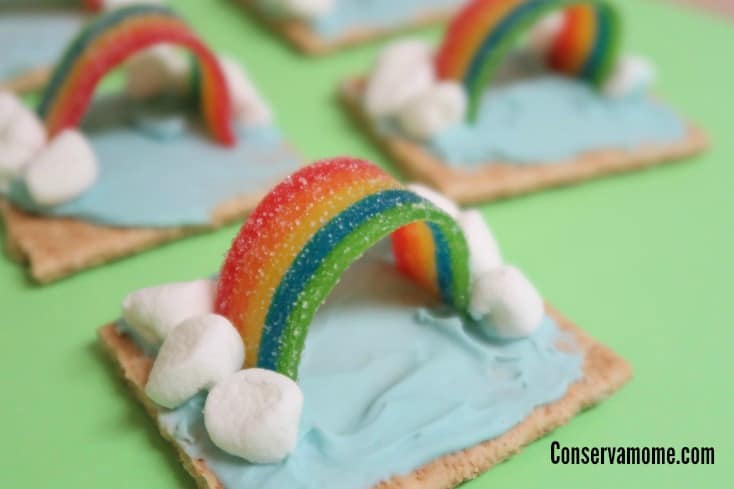 What you need:
Graham Crackers
White or Vanilla or Cream Cheese Icing (your choice)
Mini Marshmallows
Blue Food Coloring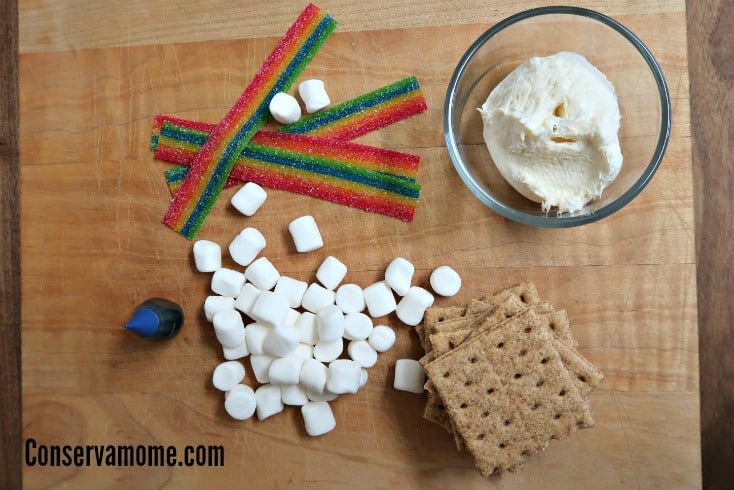 What you do:
In a small bowl add food color to the icing one drop at a time to make sure it doesn't get too dark. Color to your preferred sky shade.
Break the mini marshmallows in half. For added cloud texture you can stick the marshmallows on smooth side down.
Break the graham crackers into squares.
Cut the candies in half so that each piece is roughly 2-3 inches.
Spread the blue icing on one side of a graham cracker square.
Bend a strip of candy in half and place on the icing.
Use the clouds at the end of the rainbow (marshmallow halves) to help prop up the candy.
Pro tip: If the candy strips are too long the rainbows tend to lean to one side or the other. Shorter strips usually stay standing and symmetrical better than longer ones.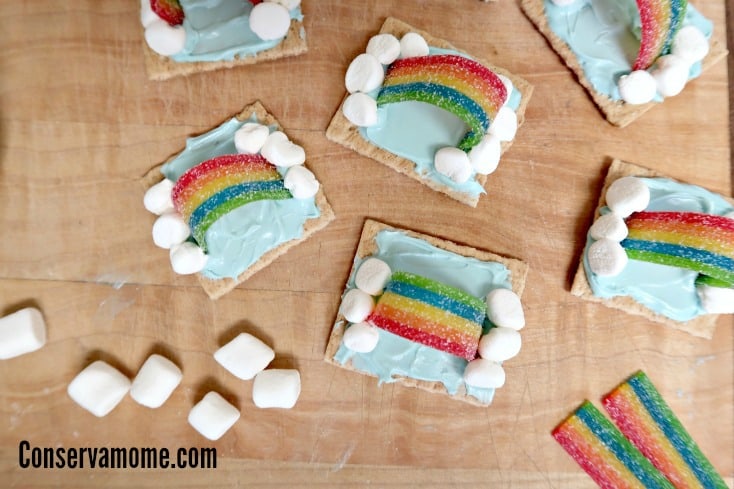 Super pro tip: Use candy pearls or edible glitter to enhance your marshmallow clouds.
Aren't they cute?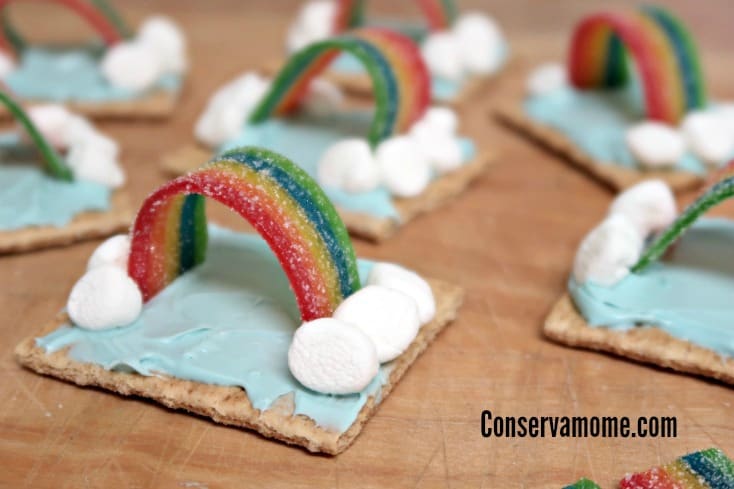 These supplied are very inexpensive so make a lot and share the joy with friends and neighbors. Hang onto this idea for mid winter, too, when the days are dark and cold and you need a little something to feed your crew, delight your sweet tooth, and brighten your day.
Looking for other Spring treats? Check out these adorable cookie chicks!
Don't forget to share and repin this fun recipe for later.