Find out why the Graco 4Ever DLX 4-in-1 Car Seat is a must have on your baby gear list.Disclaimer: I received the Graco 4Ever DLX 4-in-1 Car Seat free of charge in response for my honest review. All opinions are entirely my own.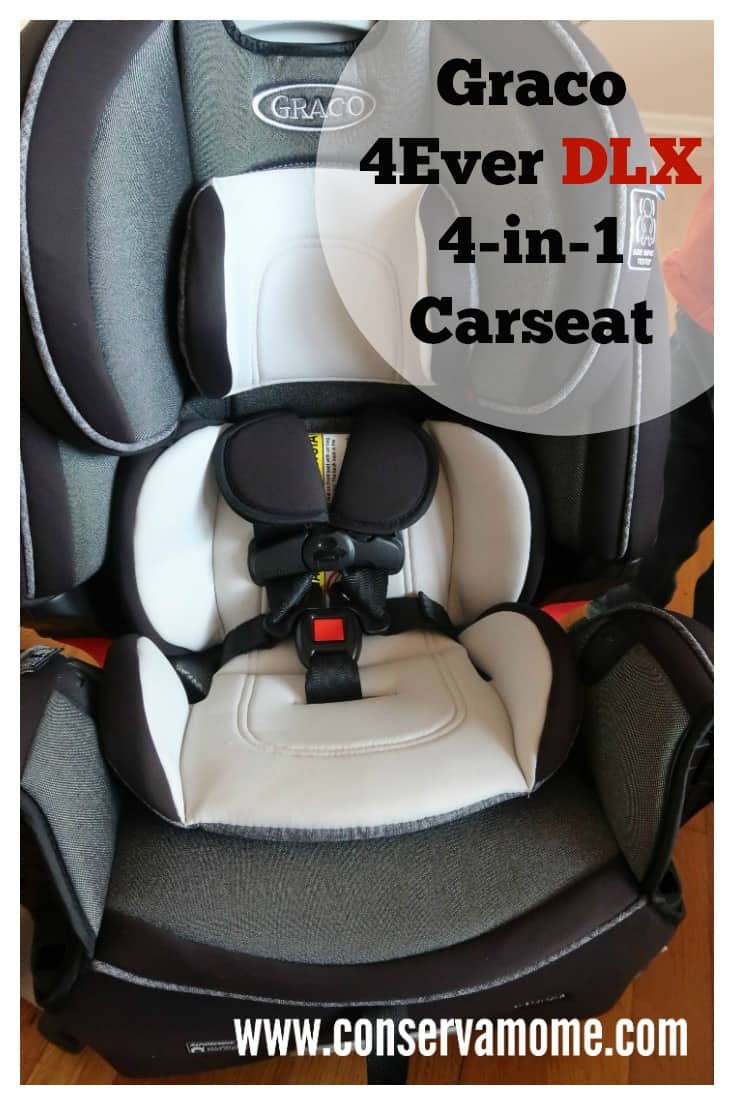 Choosing a car seat for your child of any age is probably one of the most daunting and potentially confusing decisions parents will make about child safety. Unfortunately it's also a decision that is often made quickly (babies come early) or out of desperation (oh, that one will do). The truth is that there are many great options on the market today but it's important to find a car seat that meets your family's needs. The nice folks at Graco sent me the terrific Graco 4Ever DLX 4-in-1 Car Seat and I'm thrilled to get to tell you all about it.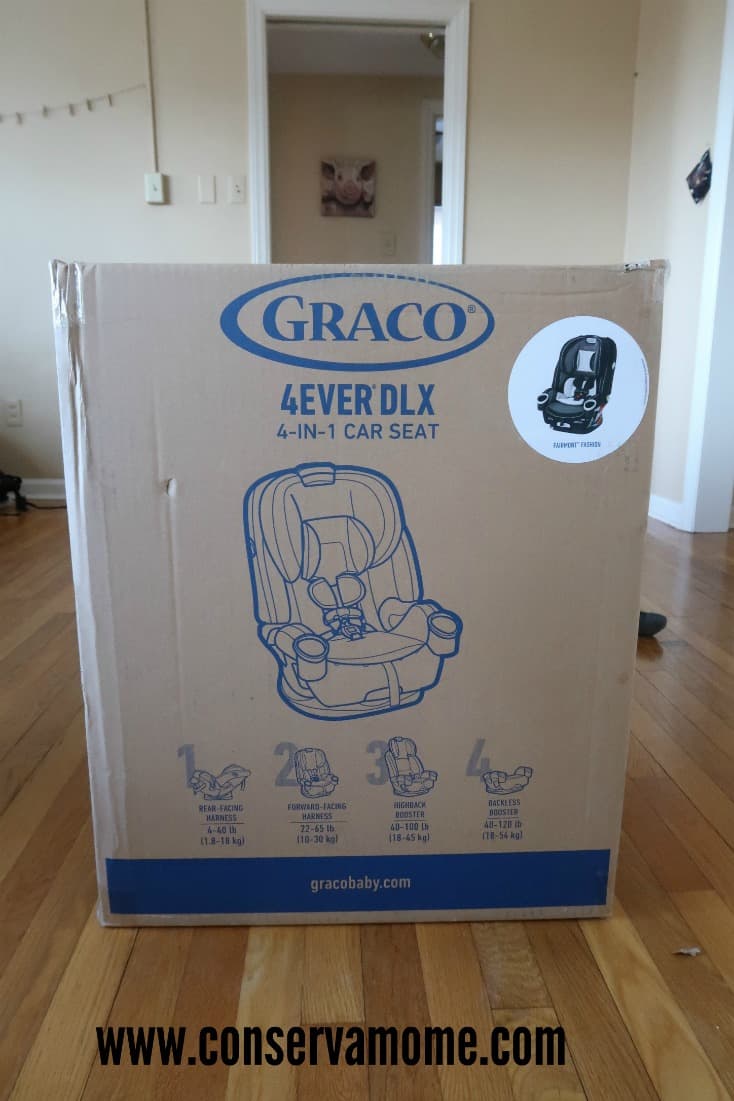 The Graco 4Ever DLX 4-in-1 Car Seat comes in a huge box with everything you need to adjust the seat to fit children from 4-120lbs. Amazing. There are infant inserts for itty bitty babies and parents can break the seat down to a booster for the older kids in your life. This is truly an all-encompassing, grow with your child, kind of seat. Graco estimates that this car seat can serve your family for the first ten years of a child's life.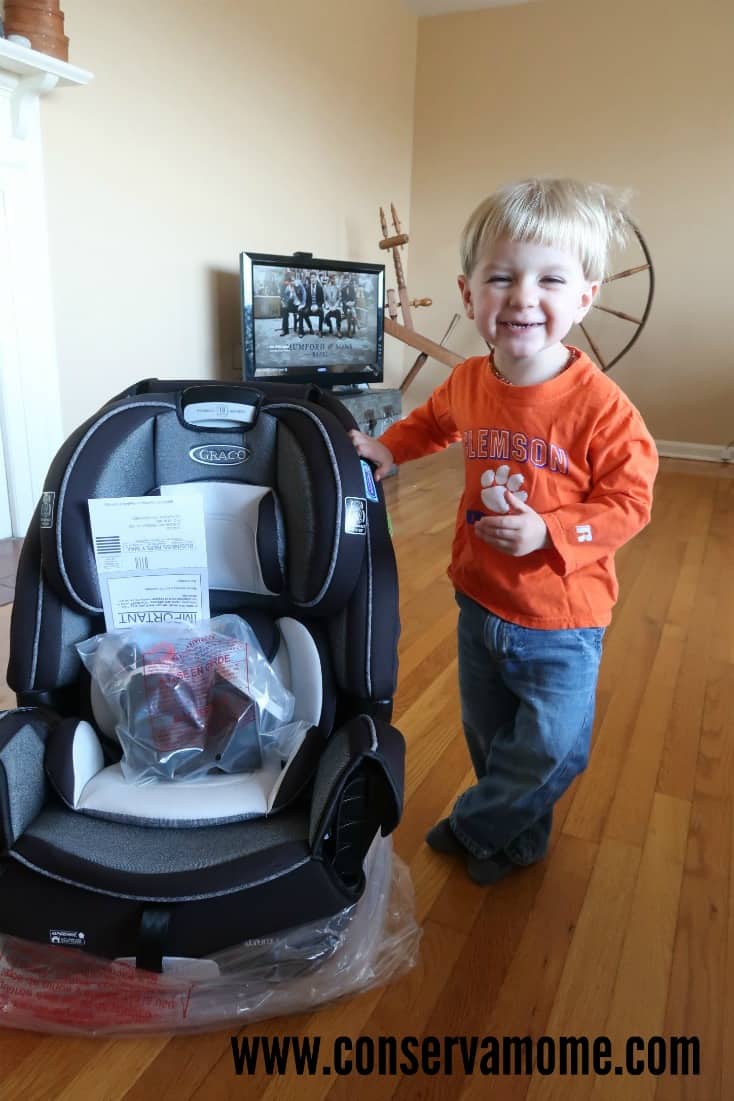 So, let's get down to the details. There are two hard plastic cup holders. I really like these because in our previous car seat the cup holder was insulated but that made it tough for my toddler to get his water bottle in and out by himself.
The five point harness is well made and has a great reminder graphic on the chest clip to help parents, grandparents, and caregivers to position the chest clip in line with the child's armpits.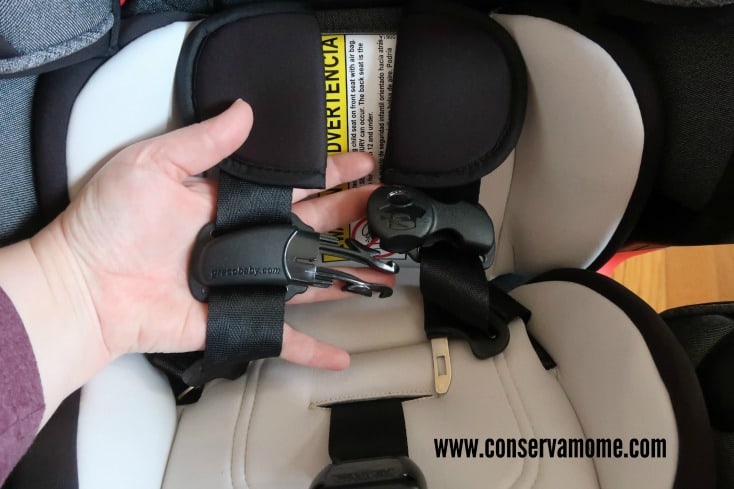 The shoulder straps automatically adjust as the headrest is moved up and down (10 settings!) and the tightness of the harness can be adjusted with this silver button under the seat pad.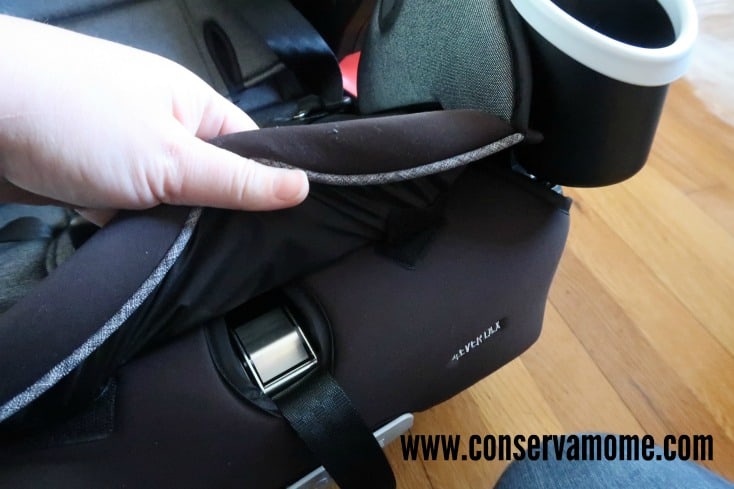 Speaking of pads, the pads can easily and quickly (Graco says 60 seconds!) be removed and are machine washable – because who would want a car seat you can't wash?! On the seat pad sides there is a new "fuss-free" feature that will hold the harness out of the way while your child gets in and out of the seat. Brilliant!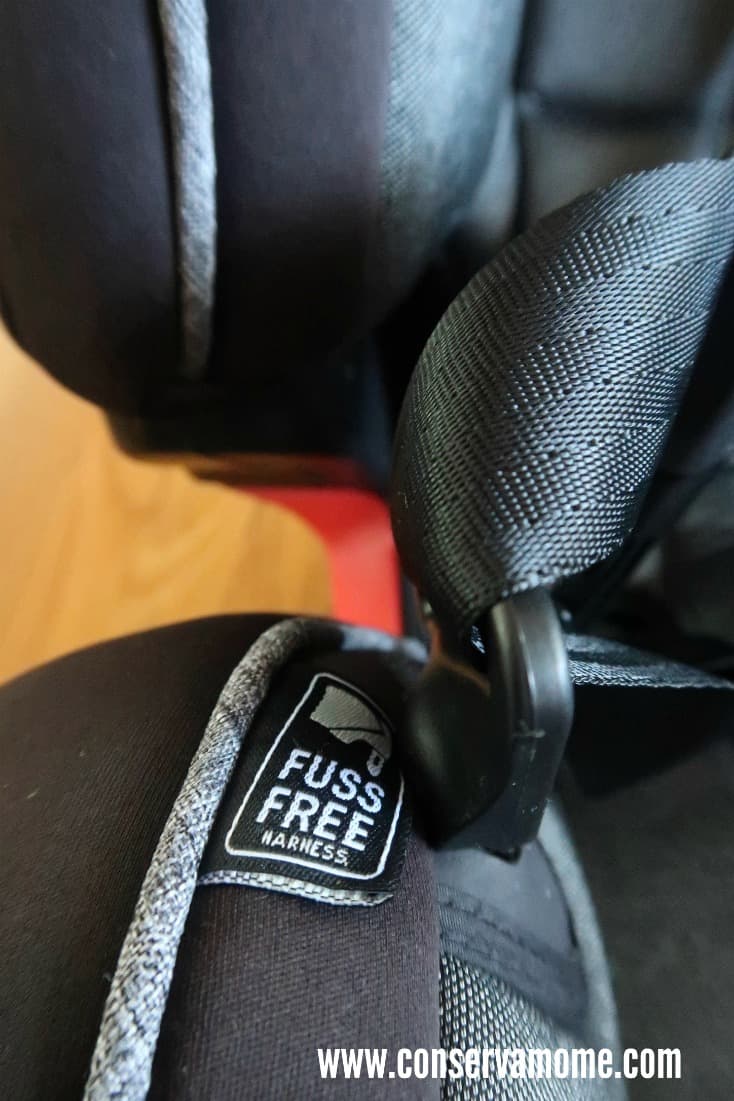 There are six reclining settings. I love the versatility of this seat!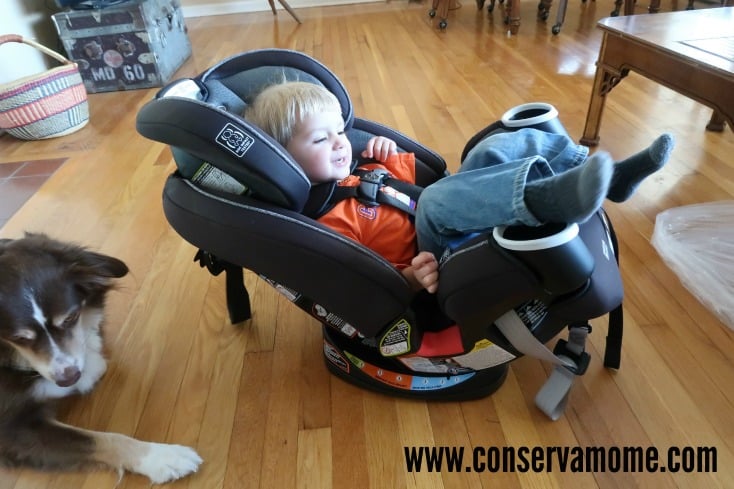 To change up the Graco 4Ever DLX 4-in-1 Car Seat to become a booster seat the process is easier than I had imagined. The instruction manual will be helpful for this part but it is all straightforward and explained very well.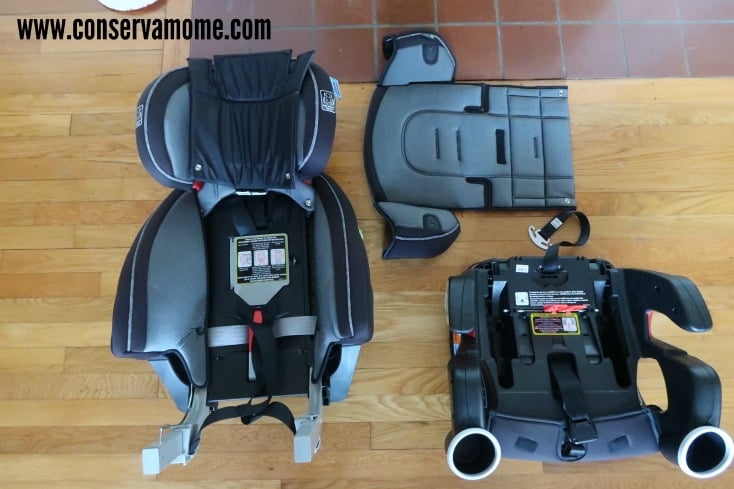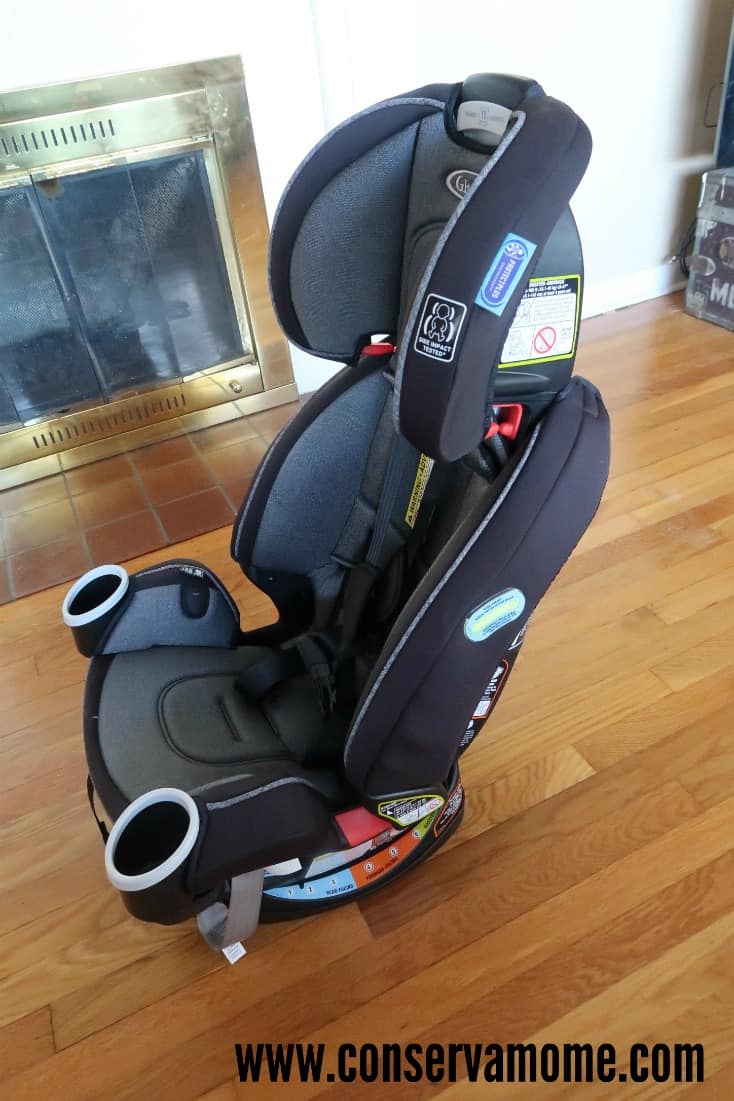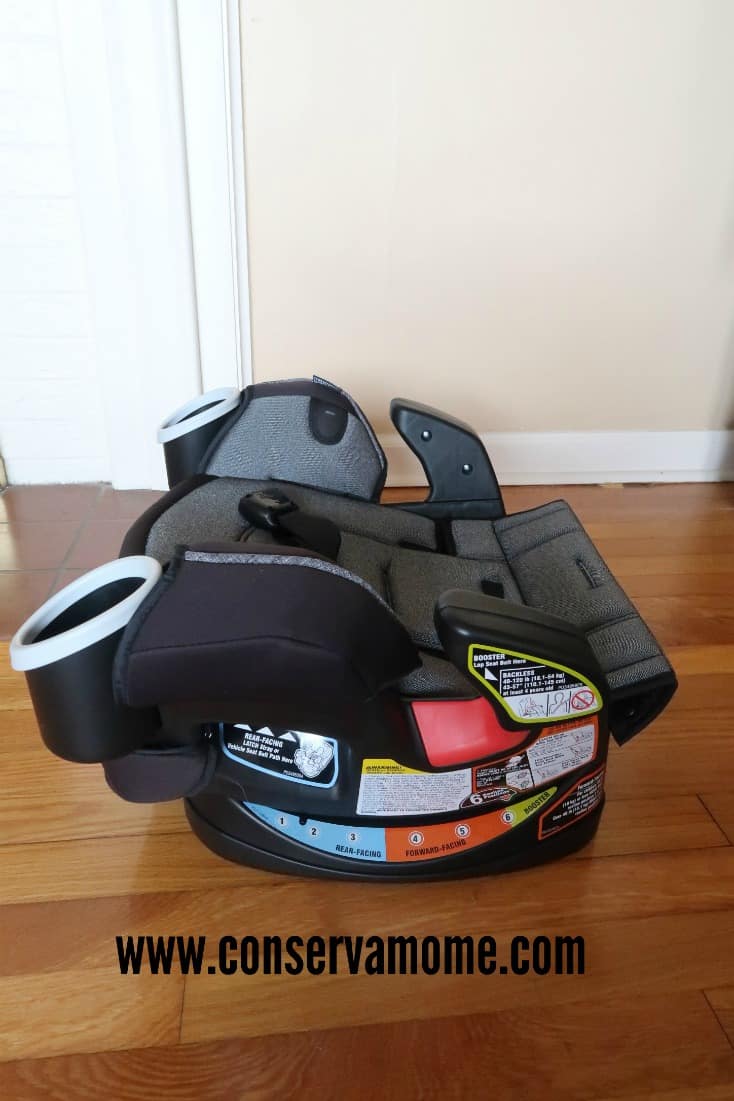 Okay, let's talk about installation.
I did think that this seat was hard to install in a rear facing position using the latches but I will say that after consulting the manual and using all of my strength I was successful. The LATCH anchors in this car are actually meant to be used for the right and left seats, not the middle. So that will make installation a bit more difficult. Seatbelt installation was a little easier. The easiest installation for me was forward facing with the latch.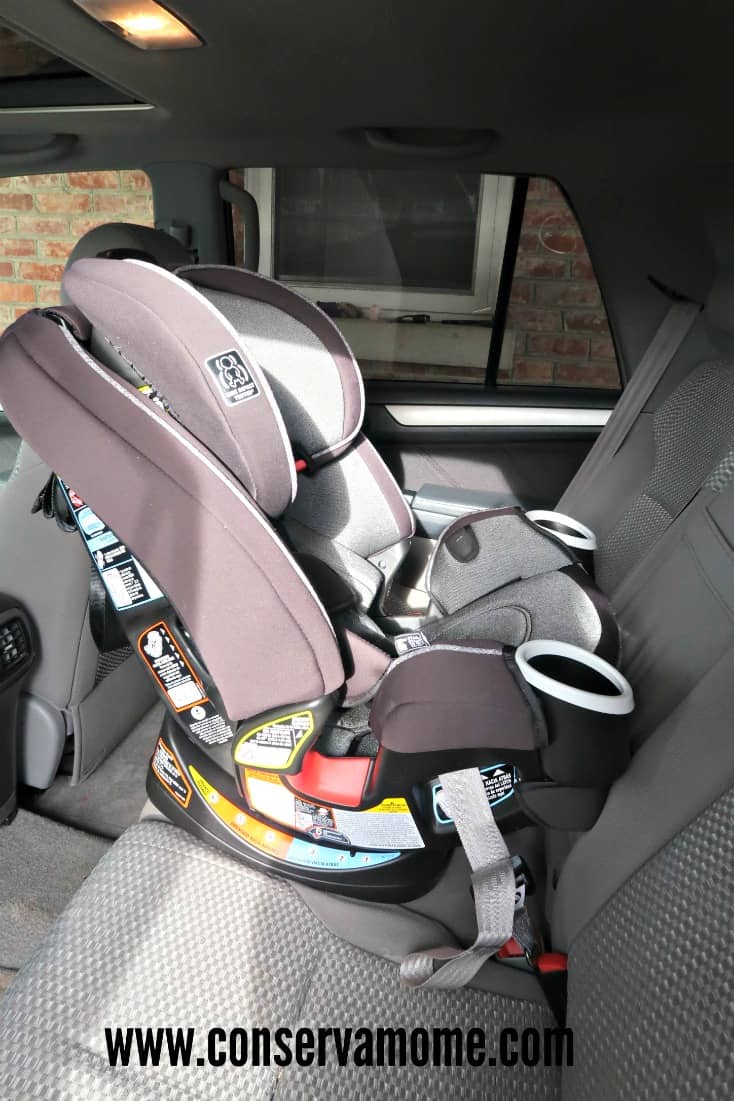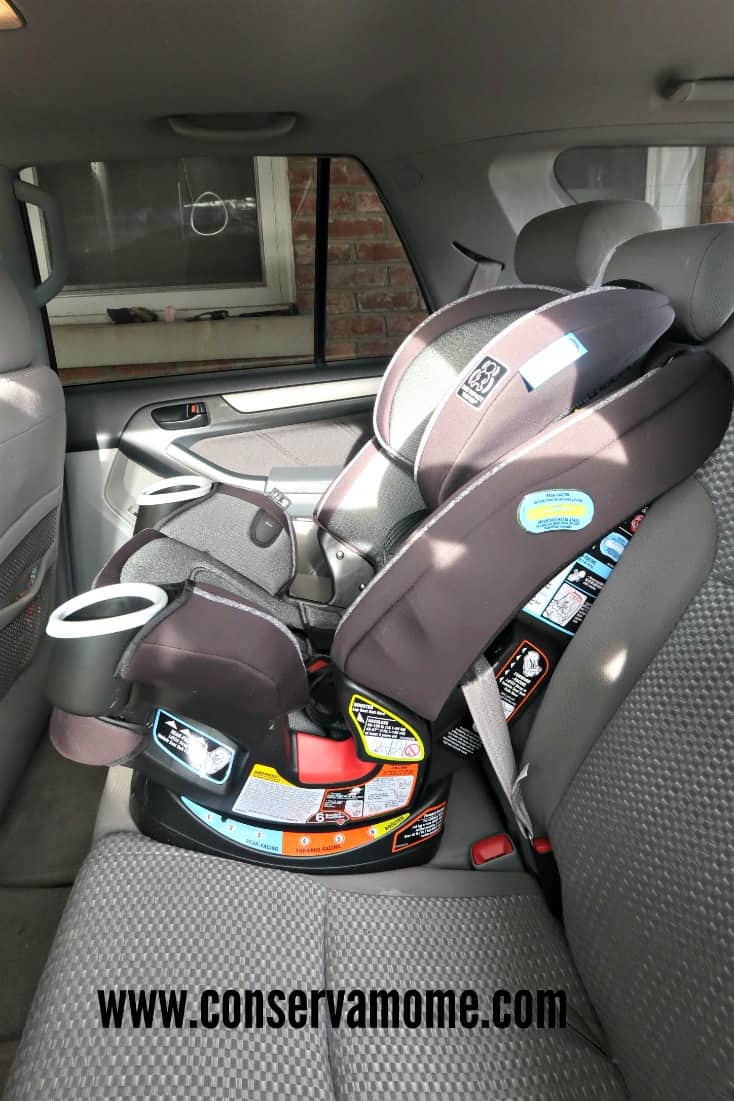 However you choose to install don't forget to read the manual and check to make sure you've done it properly.
All in all this is a great seat. The versatility is astounding and considering the longevity of its usefulness it's a great deal – 10 years of use for $300 breaks down to $30/year.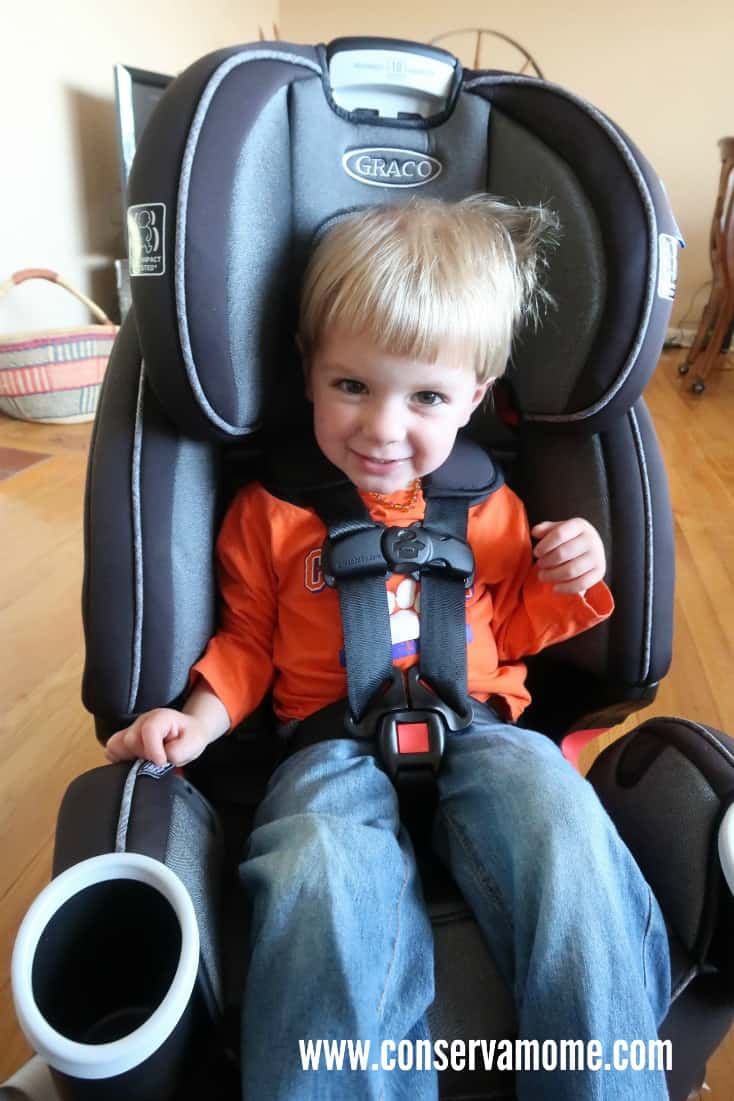 The Graco 4Ever DLX 4-in-1 Car Seat retails around $300. To learn more about this car seat and Graco's other great products visit their website.