This is a fun A fun round up of 40 Creative Nature Crafts For Kids that will inspire creativity in your kids. With tools that can easily be found at their fingertips. So head to the great outdoors and find inspiration around you thanks to these fantastic posts showing the beauty you can create form the great outdoors.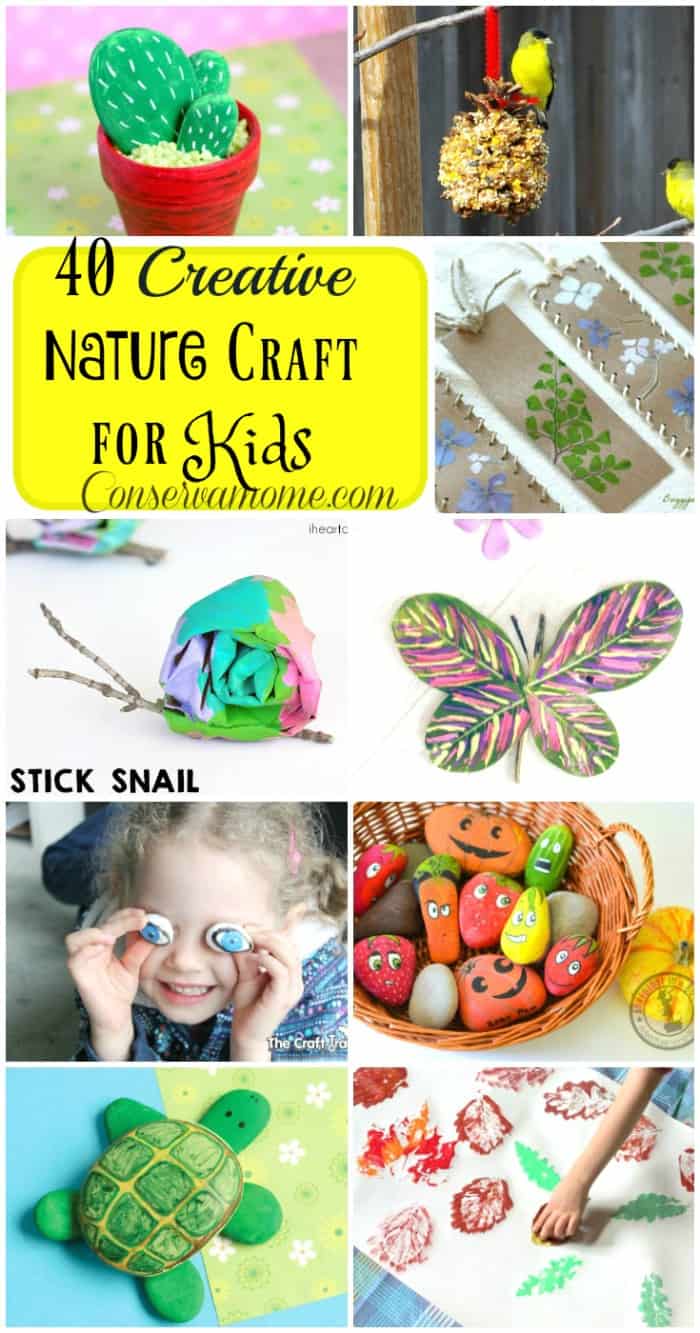 40 Creative Nature Crafts For Kids
Nature is the perfect place to find inspiration around you. If you simply look you'll find the tools necessary for the perfect masterpiece. Did you know spending time outside in nature is actually good for you? It can help reduce the risk of type II diabetes, cardiovascular disease, premature death, preterm birth, stress, and high blood pressure.
It's important to nurture a love of nature in children. Not just by taking to the outdoors but by looking at all the beauty it has to offer.
Kids love to create, especially with the perfect outdoor tools that are usually found right at their finger tips. There are so many ways to turn nature into art. What's more amazing is the memories you can make from the nature you find.
Many people are taking to nature and walks as a way to relieve the stress we're all going through right now. What better and cheaper way than to create m way