Fall is here! Looking for some fun crafts and decorations for the home? Check out this fun round up of 20 Autumn Pumpkin Crafts!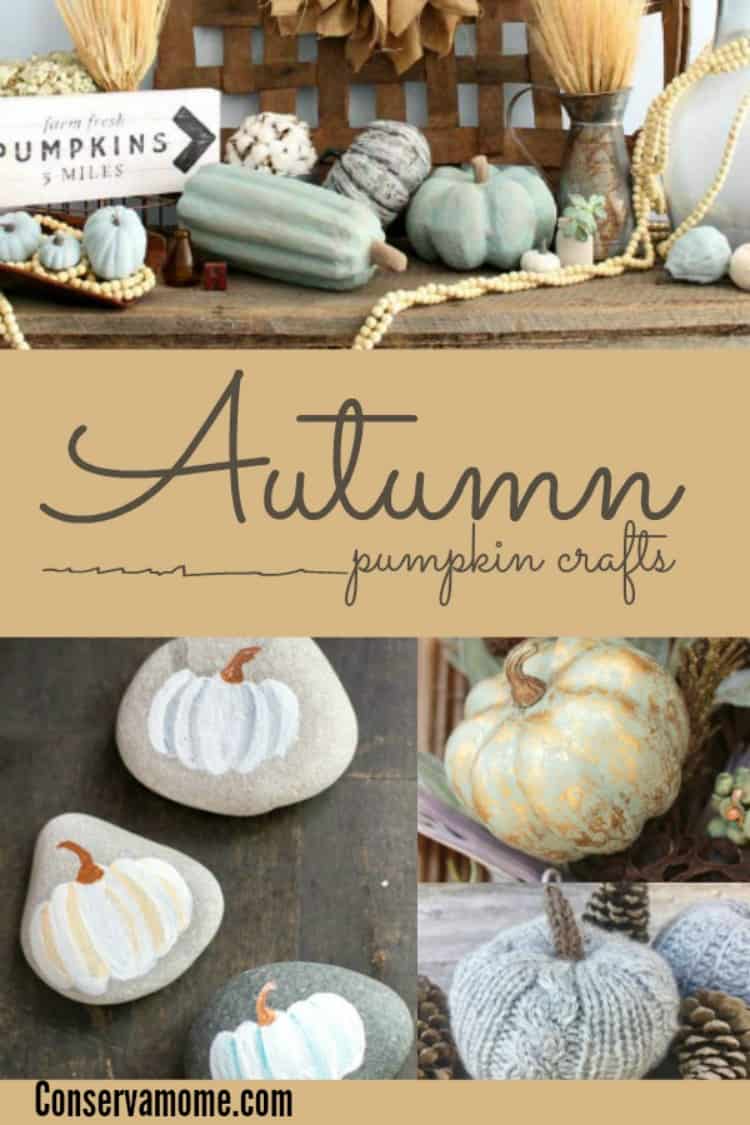 Fall is here! My favorite time of the year. Nothing is funner than getting together with friends over some delicious Fall treats and warm beverages. Then throw in some fall crafting fun and you've got the perfect afternoon. No matter what your Autumn may look like a fun afternoon or evening of crafting fun is the perfect recipe for a fun time. Looking for some fun ways to get crafty this fall? Check out this fun round up of Autumn Pumpkin Crafts!!
20 Autumn Pumpkin Crafts
Although heading to the store you'll probably find a giant selection of gorgeous fall crafts sometimes putting your own touch creates a memorable experience. Whether it's sitting down with a delicious Spiked Caramel Apple Delight and your favorite crafting supplies do I have a list for you.
Check out the gorgeous projects below that are for all crafting abilities. From novice to professional, there's a craft for you. So click on the links below to check out 20 Autumn Pumpkin craft tutorials!
Don't forget to let my friends know you found them at Conservamom!
More Autumn Crafts
Looking for other Autumn fun crafts and recipes? Check out this fun round up of Fall Farmhouse Decor ideas for the whole house.
Don't have time for crafting but want to spruce up your fall decor with this free printable hello fall print from A Hundred affections!
Finally, looking for more delicious recipes to make the crafting even funner? Check out 20 Pumpkin spice recipes for a delicious fall!
Fall really is a gorgeous time of year, make sure and make the best out of it with these fun crafts and recipes that will make your Autumn a memorable one.