This delicious Baked Enchilada Pasta Recipe is the perfect and easy weekday meal idea. It is such a great recipe for those busy nights you don't have time to make a meal.

Baked Enchilada Pasta Recipe: An Easy Weekday Meal Idea
It's a weekday night you have a full schedule of sports, dance and scouting and you want a quick and delicious meal that you can put together in minutes because #whohastime. Then do I have the recipe for you. This delicious and easy baked enchilada pasta recipe is so delicious you won't be able to get enough of it.
I love enchiladas, but they can be a bit time consuming. Recently I talked about how I use to help my grandfather put them together as a child. I even shared with you a delicious Instant pot beef Enchilada dip you can make for any party, event or just because. But this recipe brings together some delicious flavors that are quick and easy to put together.
Now as a Mexican American I know that Enchiladas don't usually bring black beans or corn (sorry Abuelito) but when you've got a family that has a voracious appetite and want a meatless Enchilada recipe you include these delicious additions to round out this Easy weekday meal idea.
This is such a filling, and complete meal your whole family will fall in love. But what makes this recipe even better is how quick and easy it is to make. You will have dinner on the table in less than 30 minutes!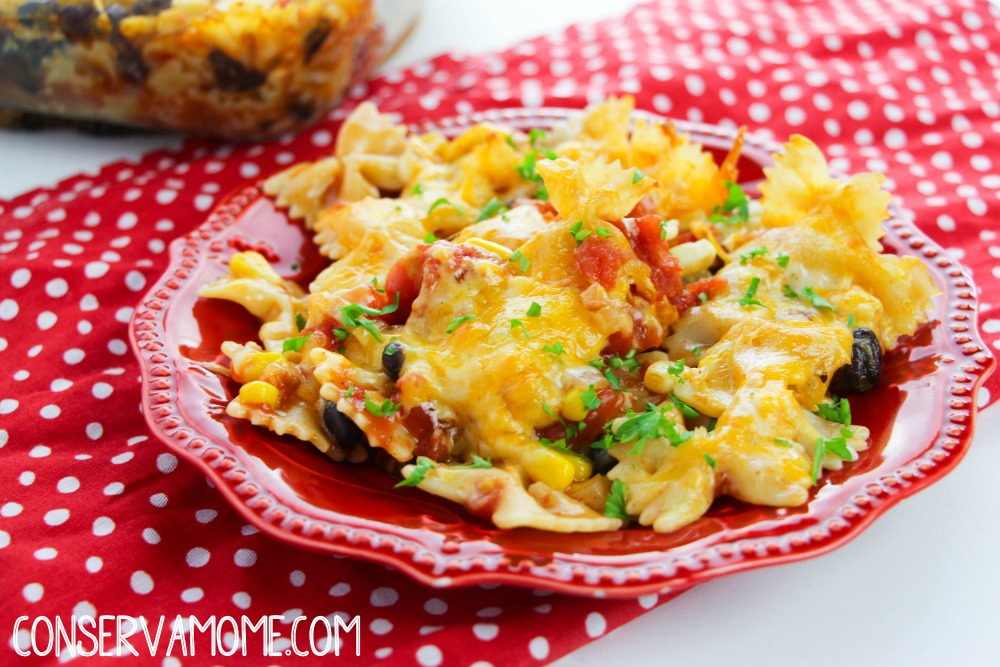 So head below to find out why this recipe is the perfect weekday meal recipe.
What you'll need to make Baked Enchilada Pasta: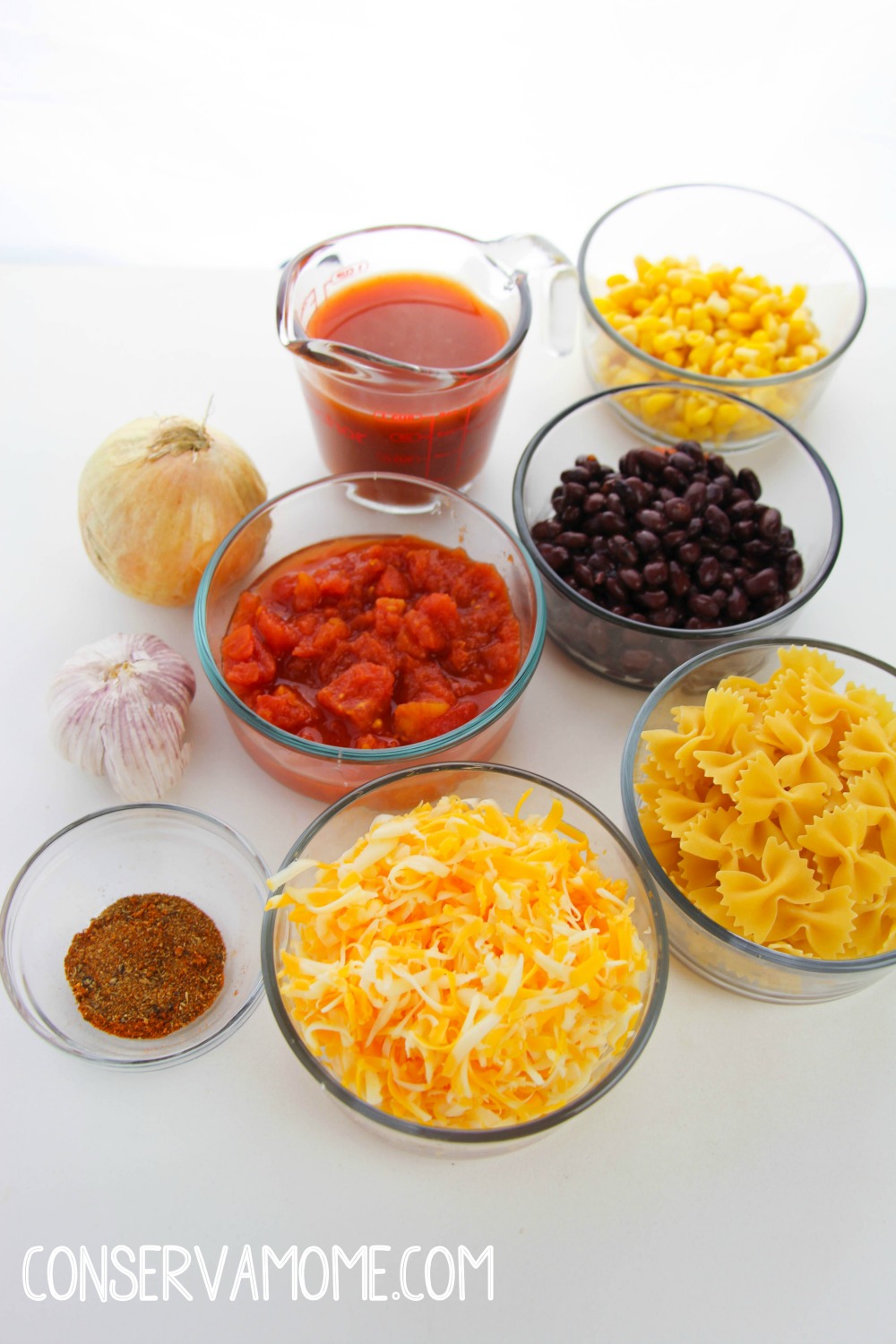 2 1/2 cups pasta, uncooked (approximately 4 cups cooked)
1 Tablespoon olive oil
1 small onion, diced
3 cloves garlic, smashed and sliced
1 cup corn
1 cup black beans
1 cup diced tomatoes
1 teaspoon taco seasoning
1 teaspoon cajun seasoning
1 cup red enchilada sauce (make your own using this recipe)
2 cups shredded cheese
How to make Baked Enchilada Pasta
Preheat oven to 350F.
Cook the pasta according to package directions. Drain but do not rinse.
Meanwhile, heat the olive oil in a skillet over medium heat.
Once the oil is hot, add the onion and cook until translucent, about 2-3 minutes.
Add the garlic and cook for one more minute.
Place the pasta in a 8" x 8" casserole dish.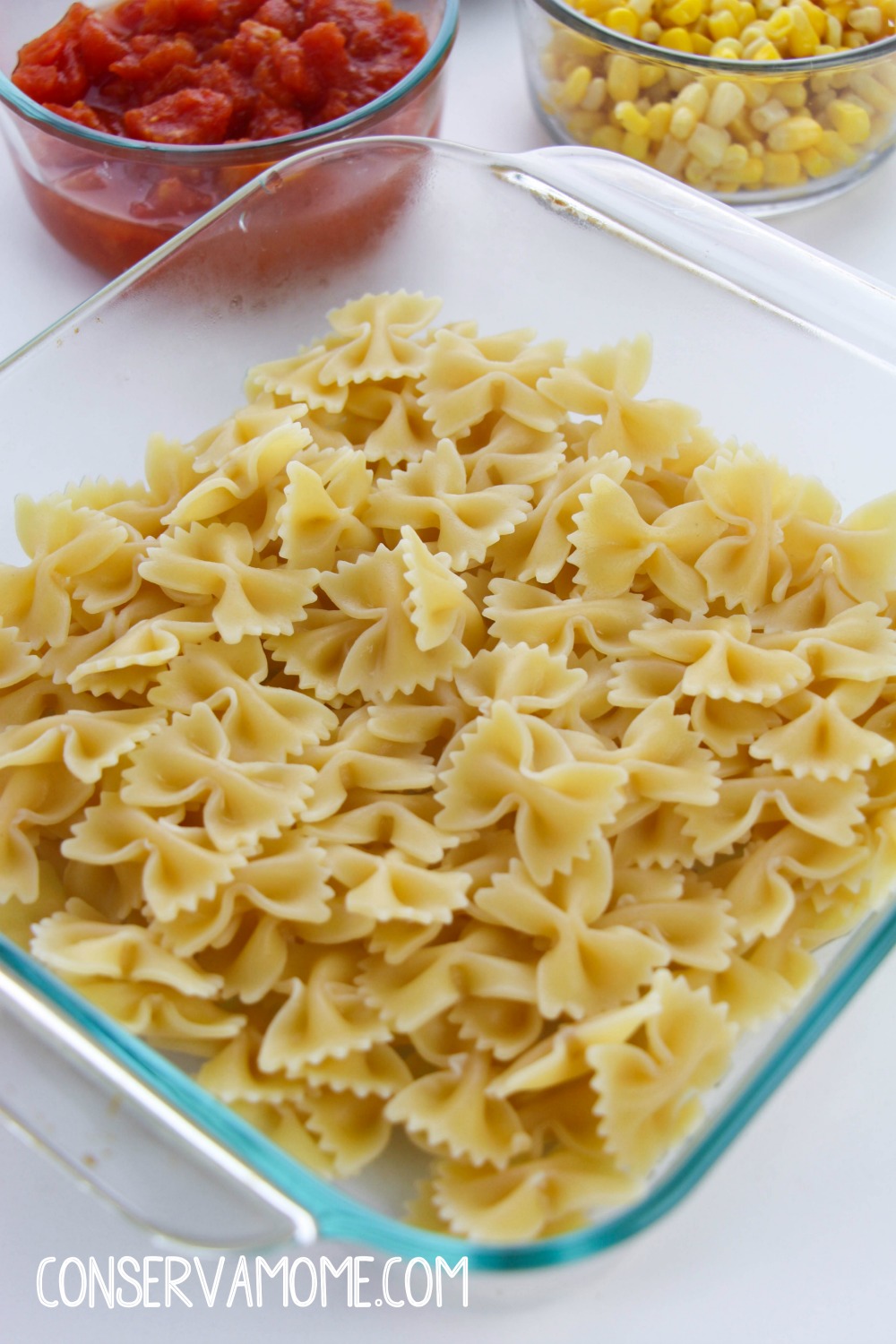 Scoop the cooked onions and garlic into the casserole dish. Add the corn, black beans and tomatoes and stir to combine.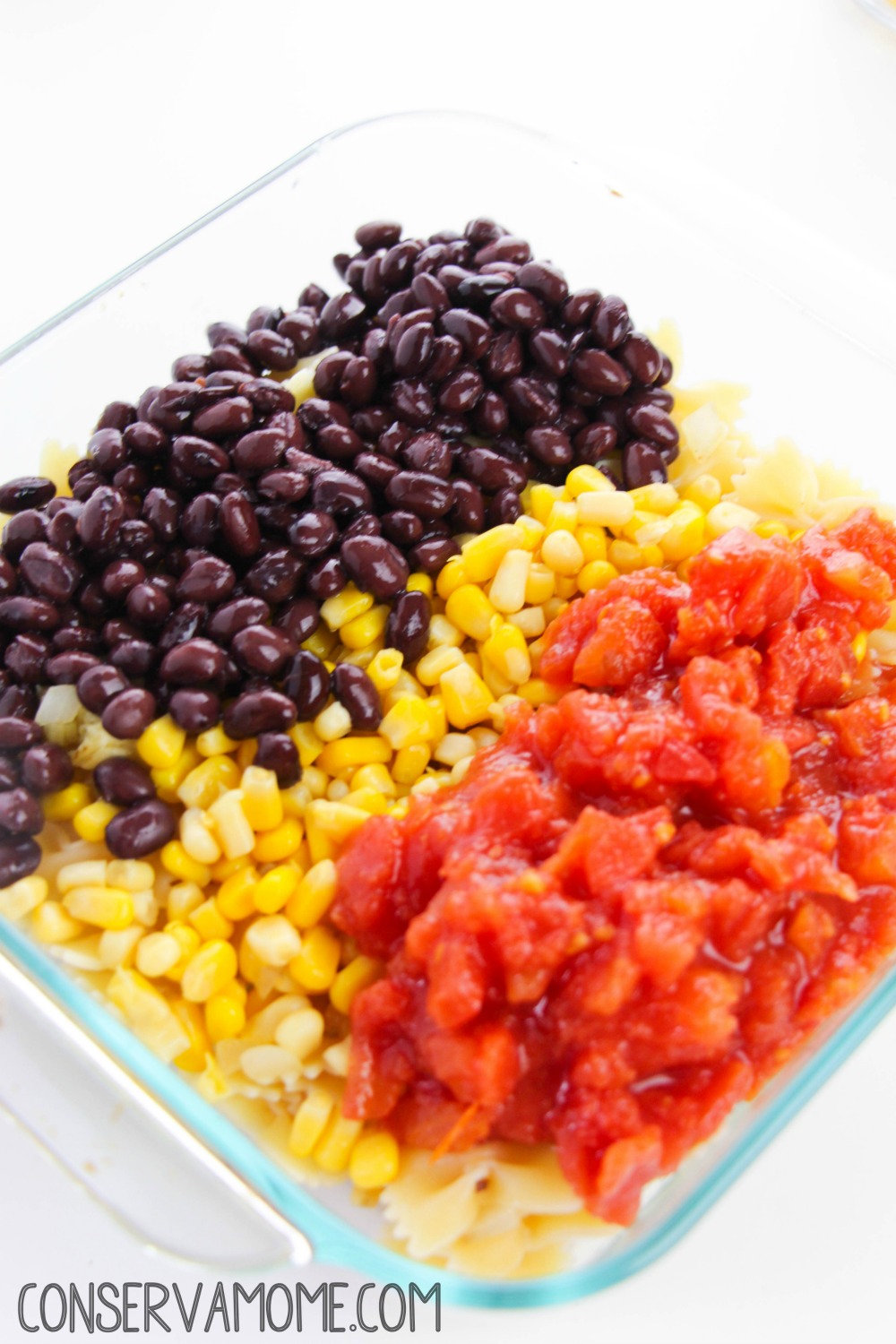 Stir the taco seasoning and cajun seasoning into the enchilada sauce, then pour into the casserole dish.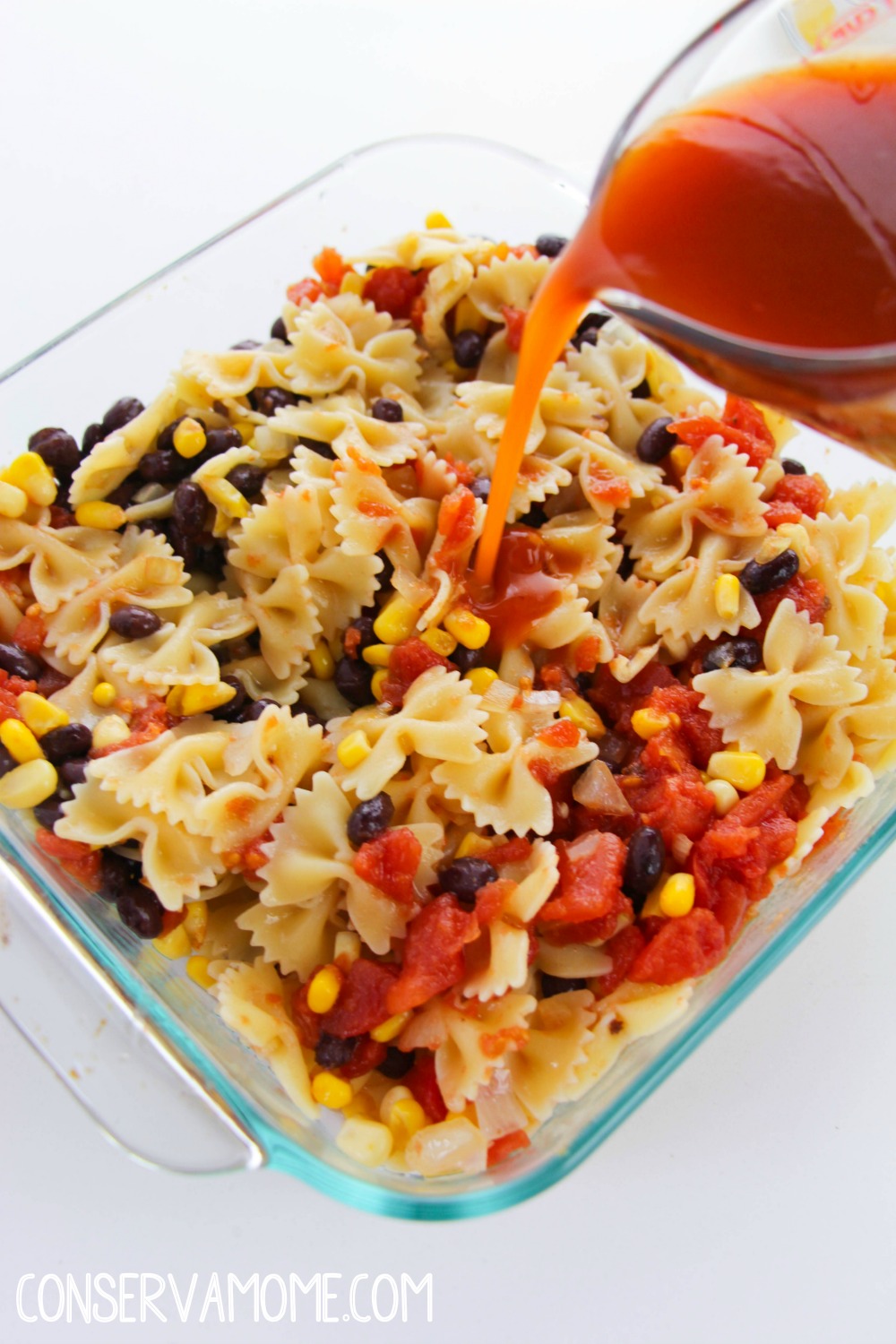 Stir to coat the pasta completely.
Top with shredded cheese.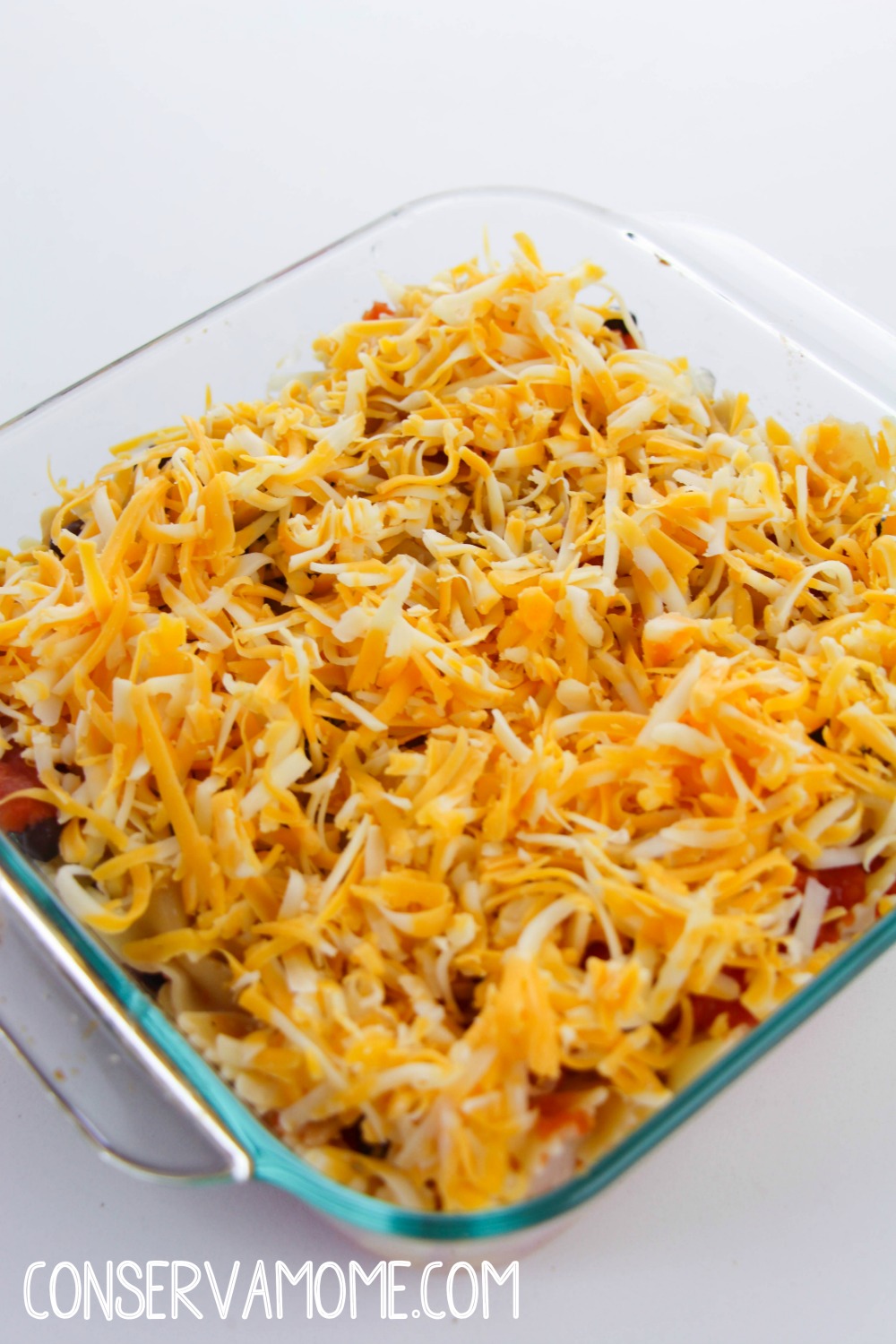 Bake for 10-15 minutes, until cheese, is completely melted.
Serve and enjoy! This recipe is such a huge hit in our home my kids ask for it all the time. This makes me thrilled because I don't have to break my head trying to come up with dinner recipes.
You can serve by itself or a side salad. Whatever you decide your family will approve!
Looking for more easy meal ideas? Check out this round-up of Divine One pot meal ideas that are perfect for weekday nights. End this delicious meal with a tasty dessert-like this Reese's Poke Cake or 3 Ingredient Air Fryer Peanut Butter Cookies recipe.
Don't forget to share this recipe or pin below!