Looking for an easy meal idea that your whole family will love then check out this Homemade Hamburger Helper Recipe made in the crockpot !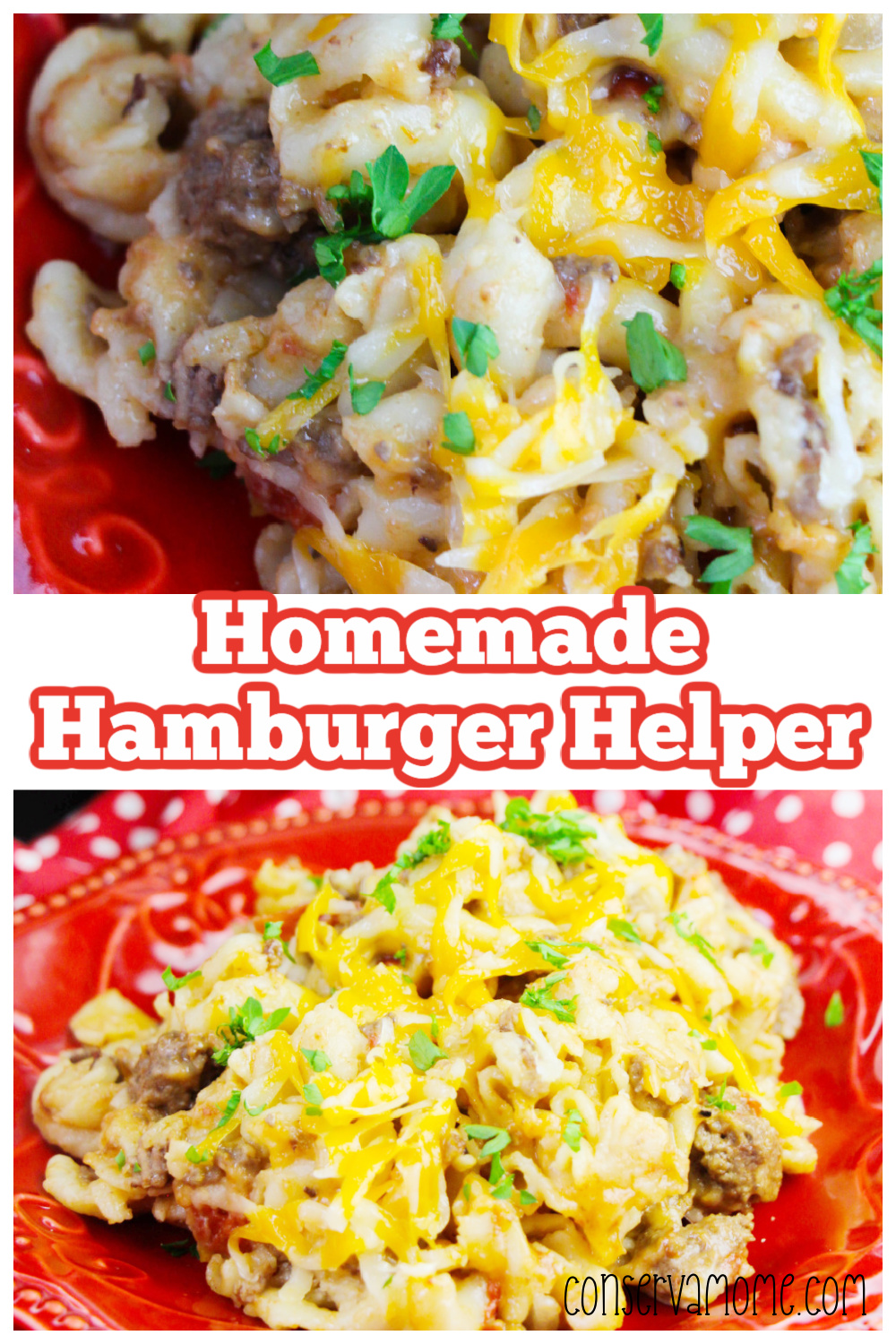 Homemade Hamburger Helper Recipe made in the crockpot!
I love easy meal ideas. When you're running around trying to get everyone to their destinations or help with after school activities dinner really is a drag. Ironically though they all want to eat. That's why I LOVE This meal idea. Sure you can purchase Hamburger helper box mix at the store but why do that when you can make it yourself easily and for half the price!
As you can see I love homemade versions of things like my homemade uncrustables, Homemade corn dogs and even homemade sidewalk chalk for the kids!
There are so many great homemade recipes out there. I am also a huge fan of the crock pot because it's amazing how versatile it is. This recipe will definitley become a favorite. I'm all about conserving your time money and sanity and this is one of those recipes that does all 3 things! So read on to check out how easy it is to make this delicious dinner recipe everyone will love!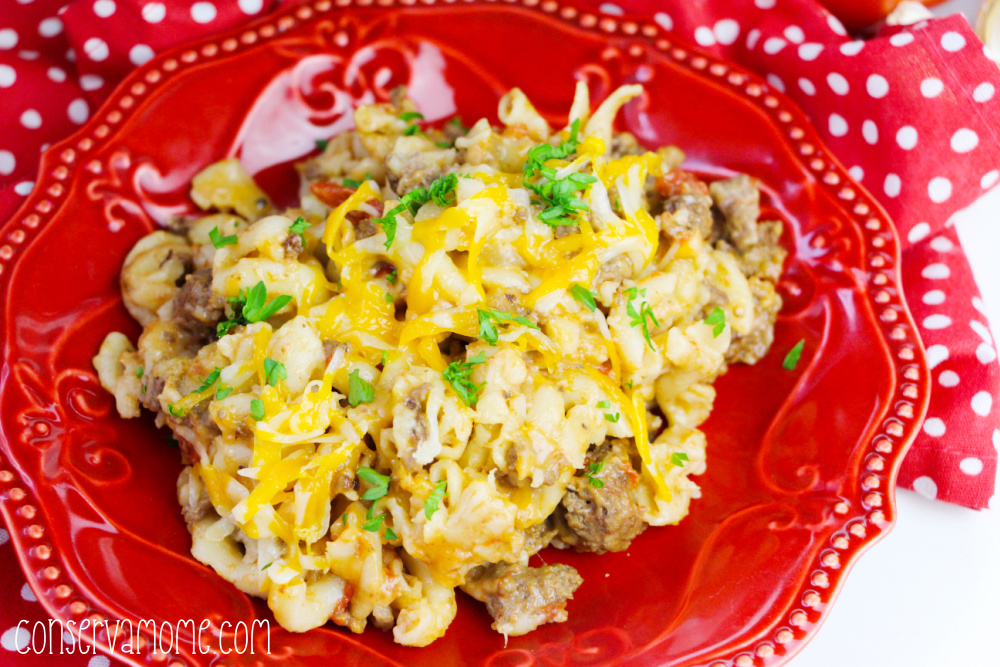 What you'll need to make Homemade Hamburger Helper
1lb Ground Beef, cooked
1 Small Onion, diced (approximately 1/2 cup)
1 teaspoon Minced Garlic
Salt and Pepper, to taste
1 Tablespoon Tomato Paste
2 teaspoons Worcestershire Sauce
One 14.5oz can Crushed Tomatoes, with juice
4 cups Beef Broth
1 cup Milk
3 cups Elbow Noodles, uncooked
1 1/2 cups Shredded Cheese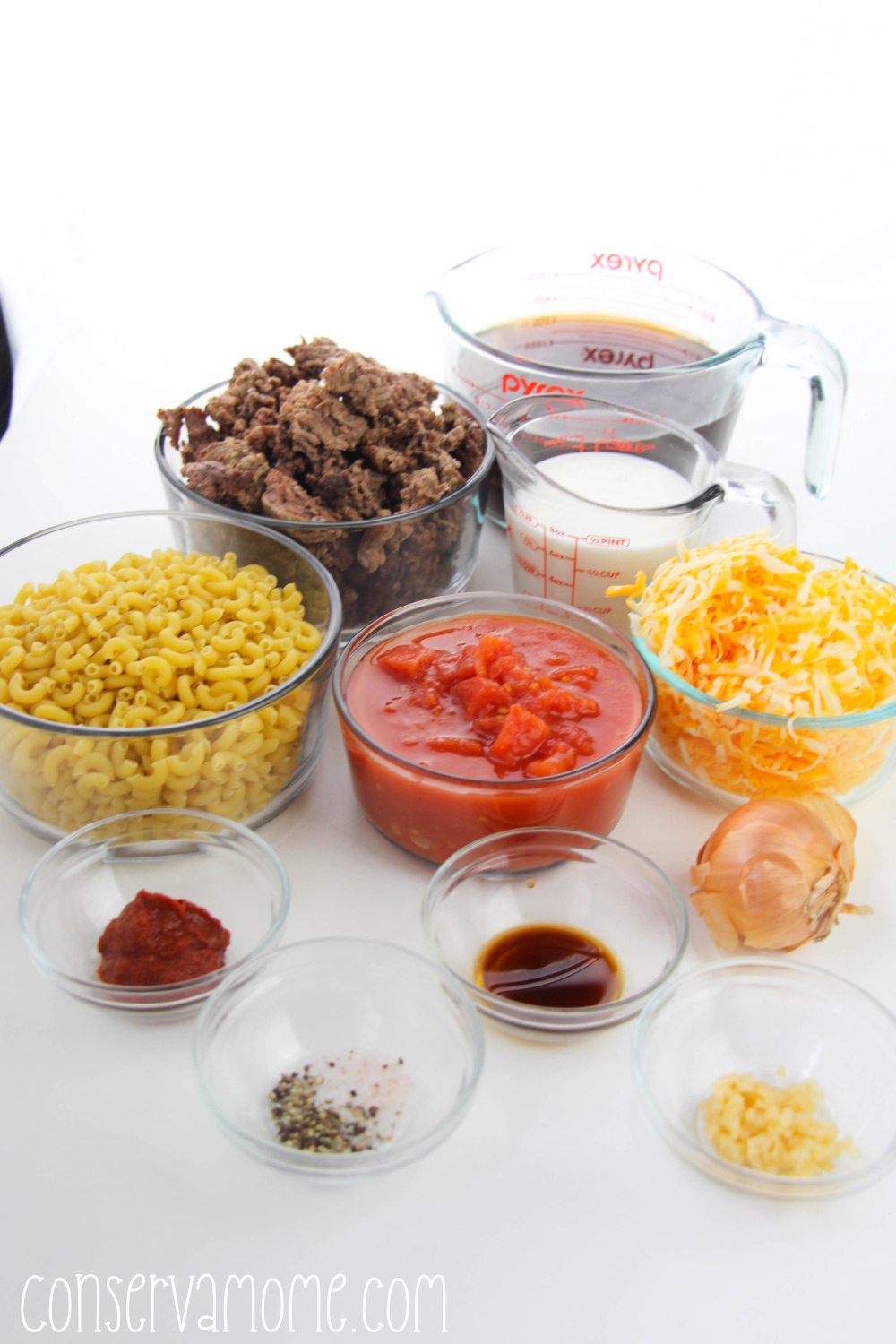 How to make Crockpot Homemade Hamburger Helper
In a skillet over medium heat, cook the ground beef until fully browned throughout.
Place cooked ground beef in your crockpot and add in the onion, garlic, salt, pepper, tomato paste, Worcestershire sauce and tomatoes. Stir to combine.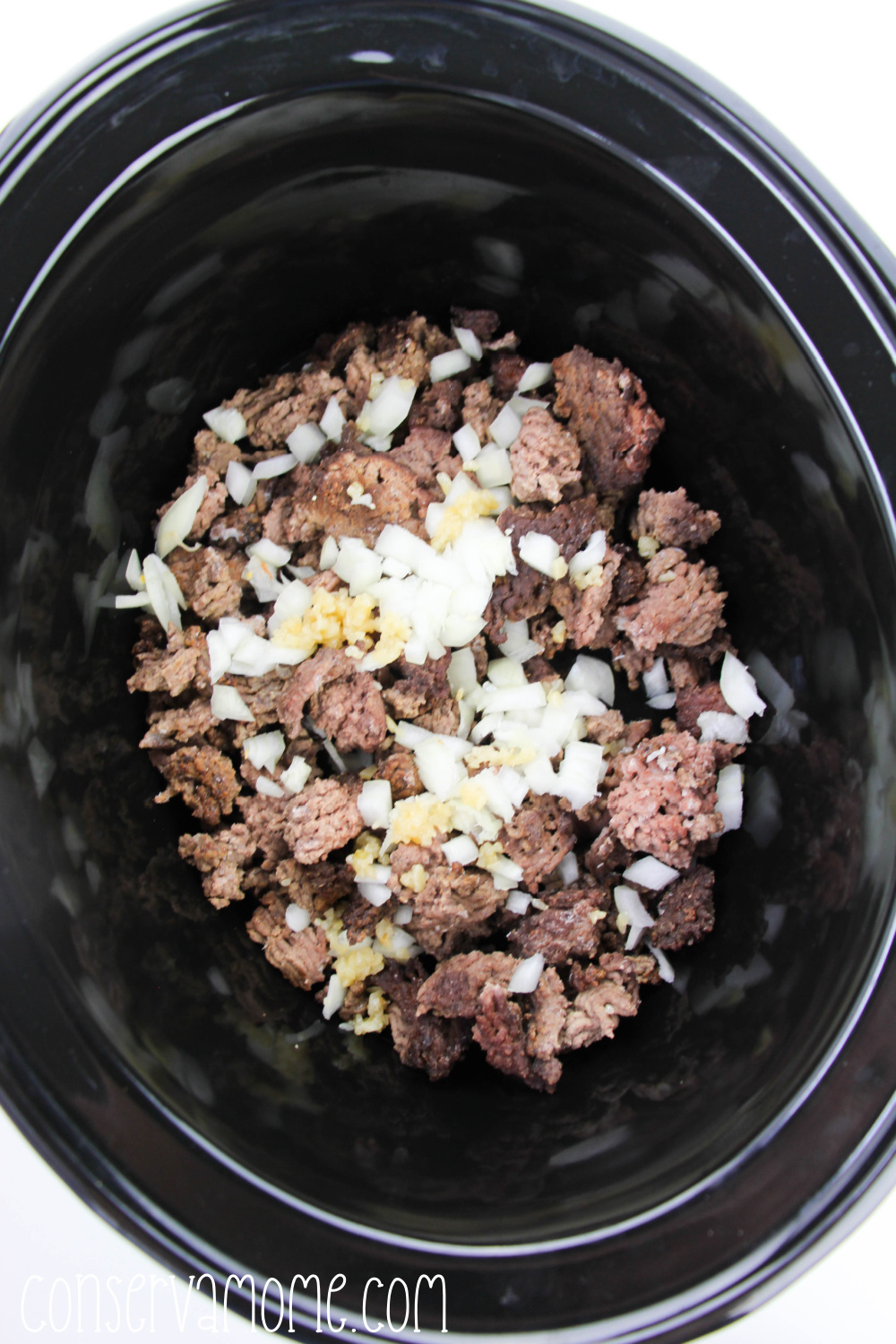 Pour in the beef broth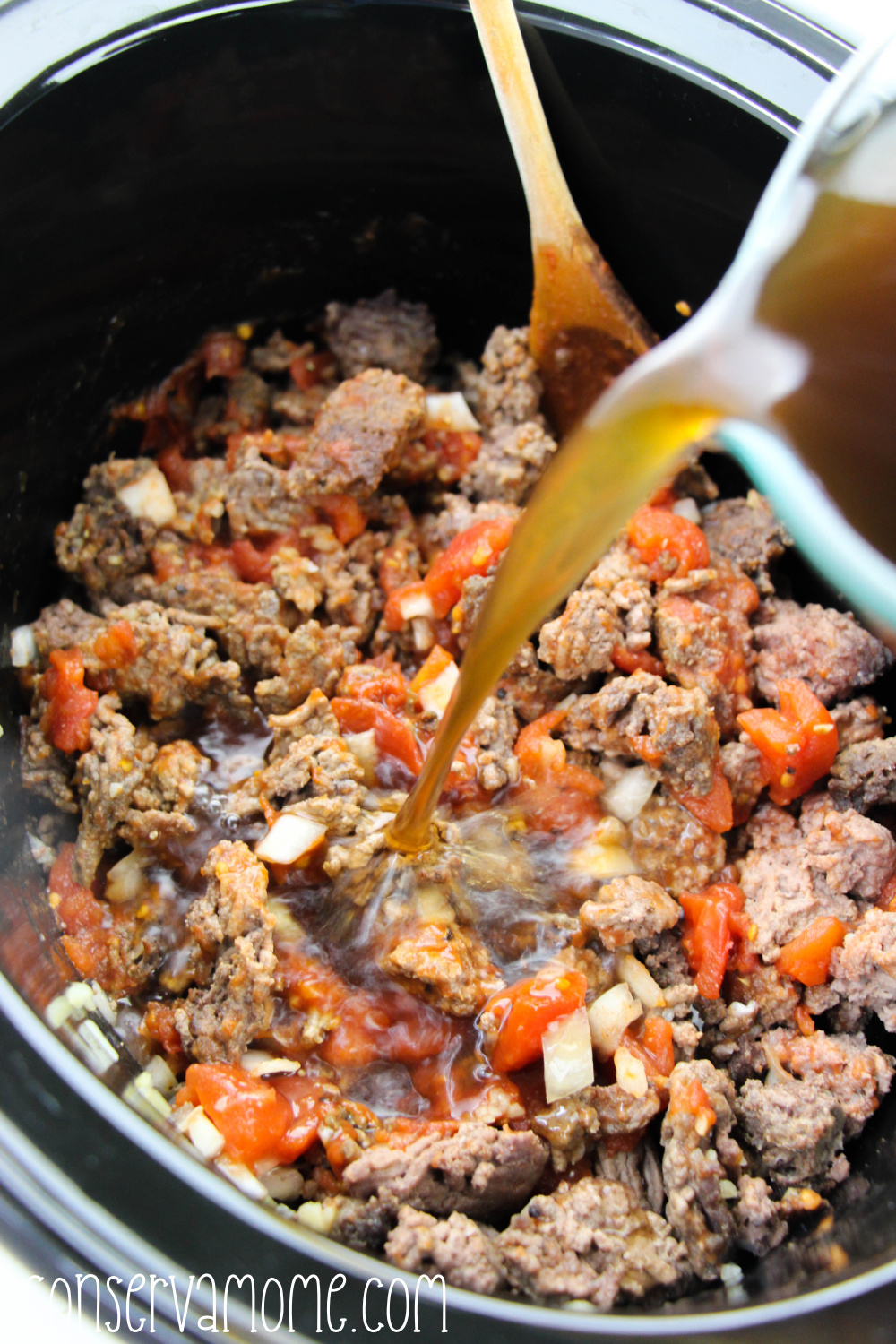 and milk, stir to mix thoroughly, then secure the lid on your crockpot and set heat to high for 3 hours.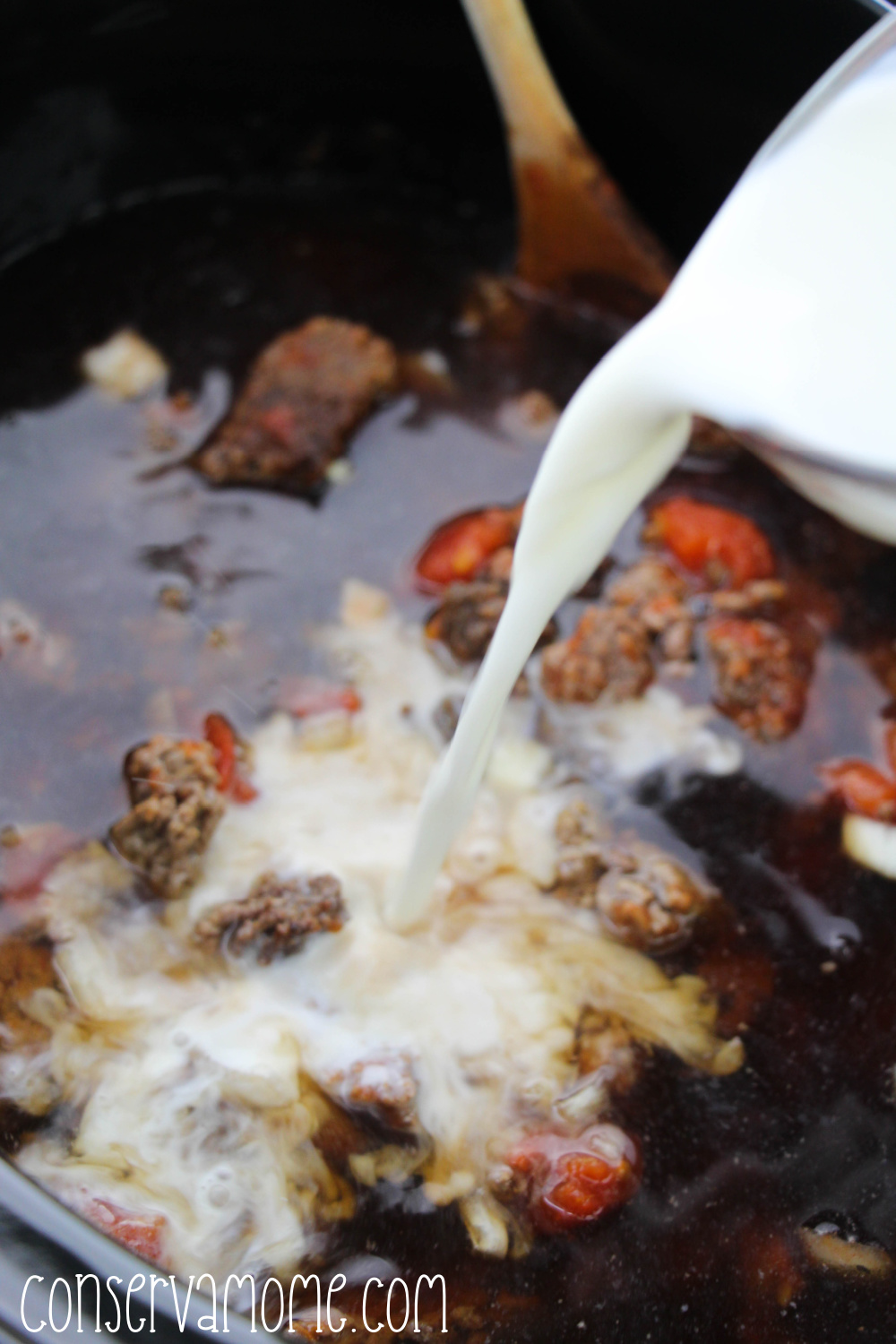 In the last 20-30 minutes of cook time, remove the lid and stir in the elbow noodles. Place the lid back on the crockpot for the remaining time.
Just before serving, stir in the shredded cheese.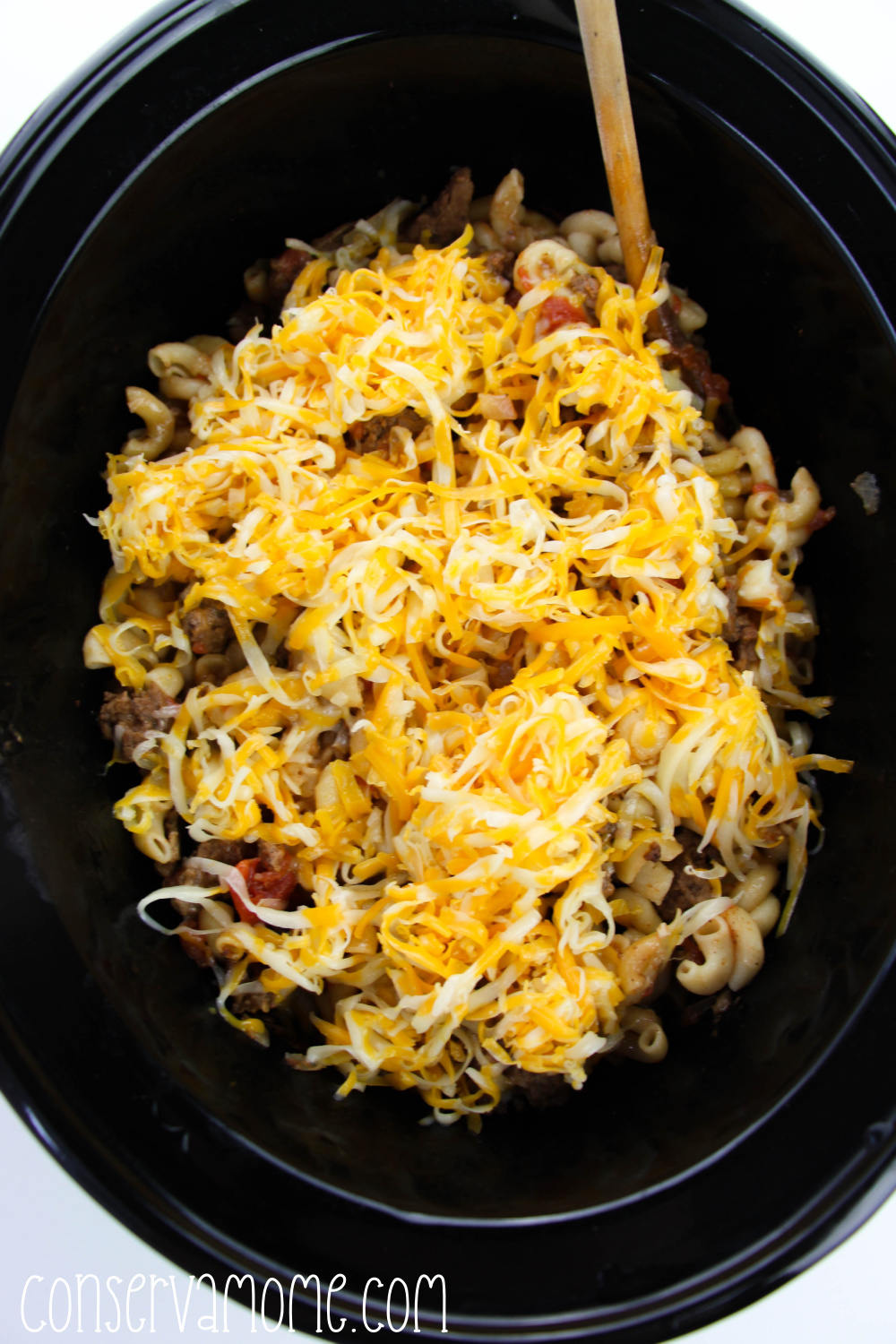 Serve and enjoy! This is such a delicious meal everyone will love!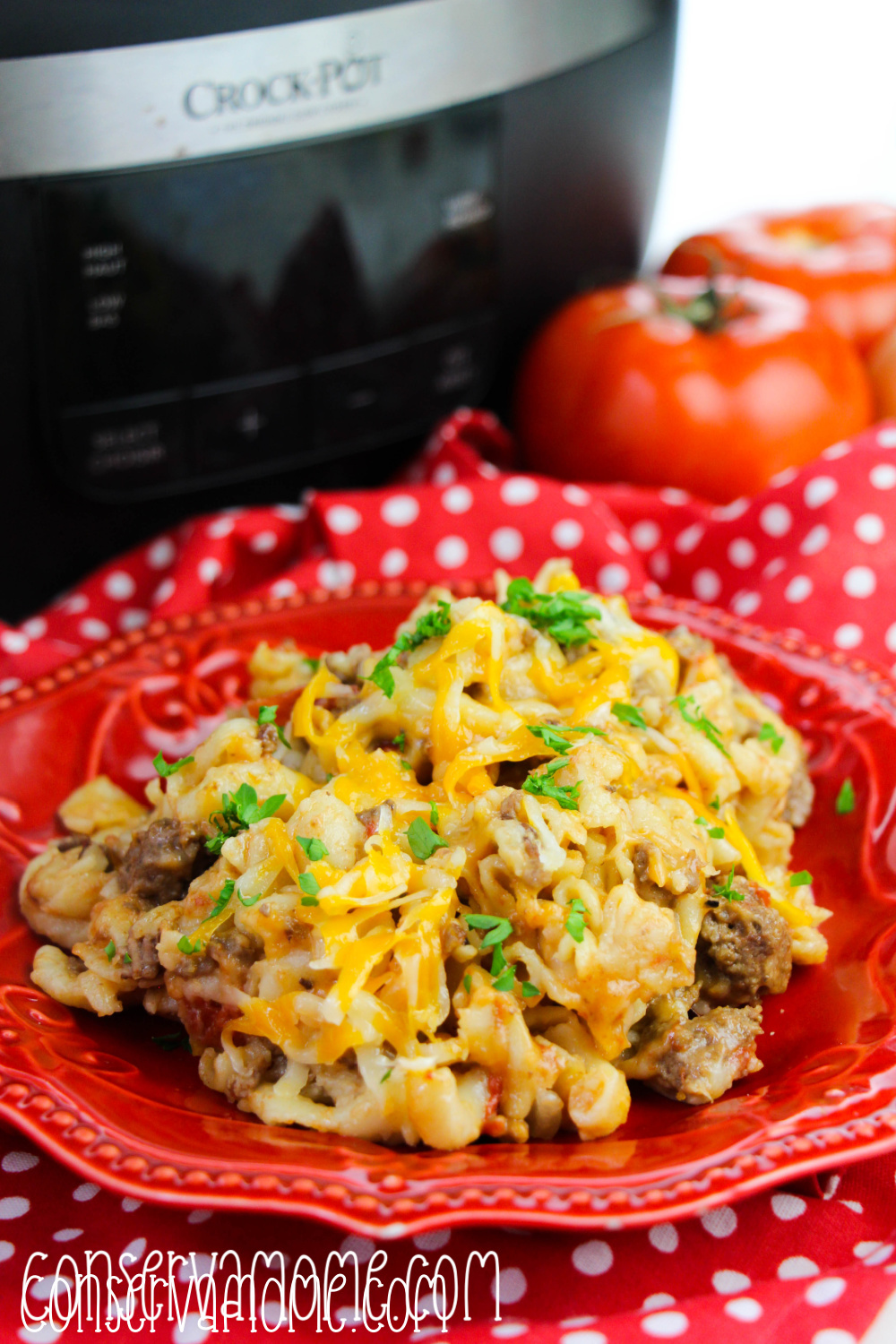 Doesn't it look delicious? I bet everyone will ask for seconds!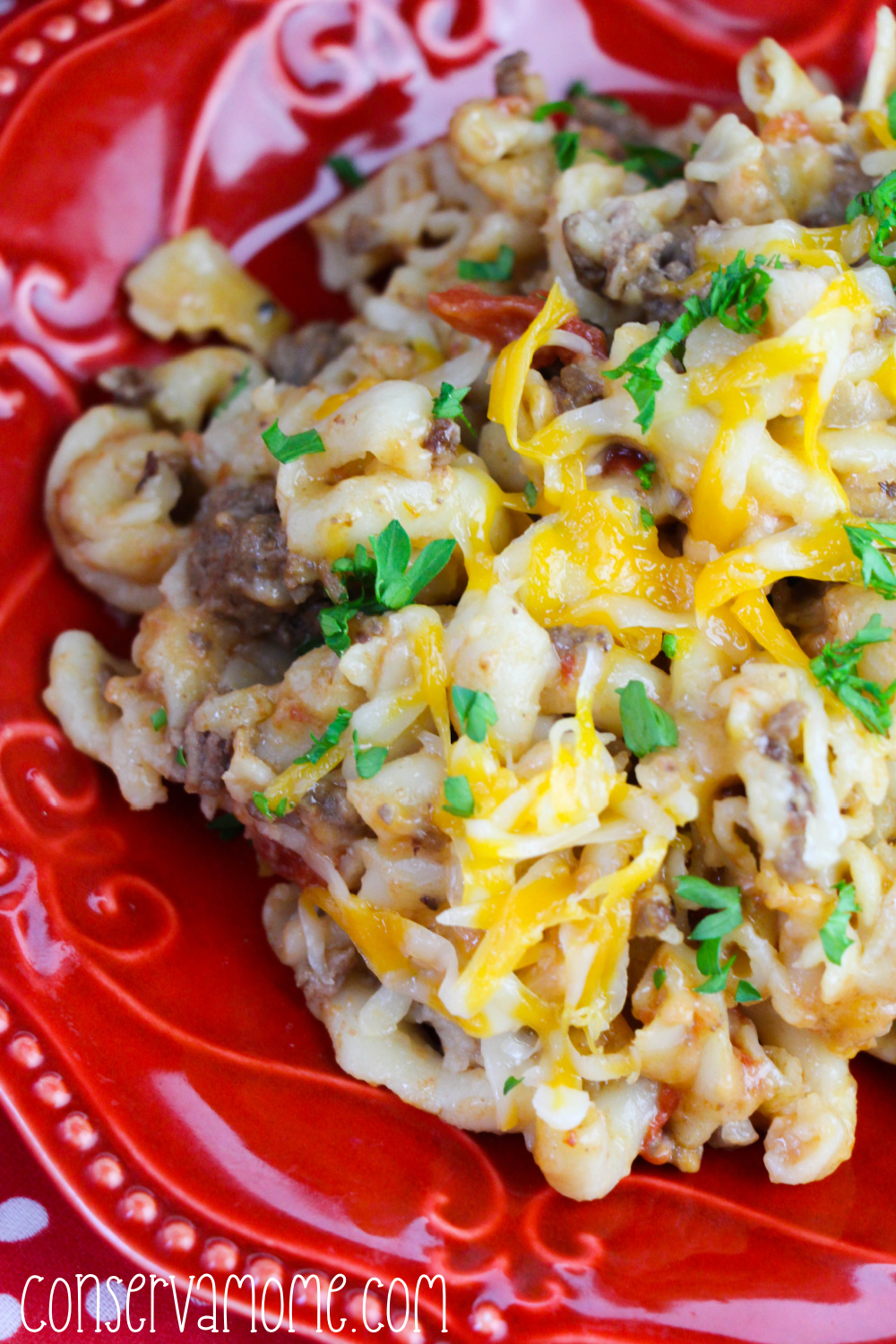 Make sure to pin this fun recipe below!