Tired of spending money at the store on chalk for the kids over and over again? Why not try this simple Homemade Sidewalk Chalk recipe to make your own instead?! This is a great DIY Sidewalk Chalk recipe.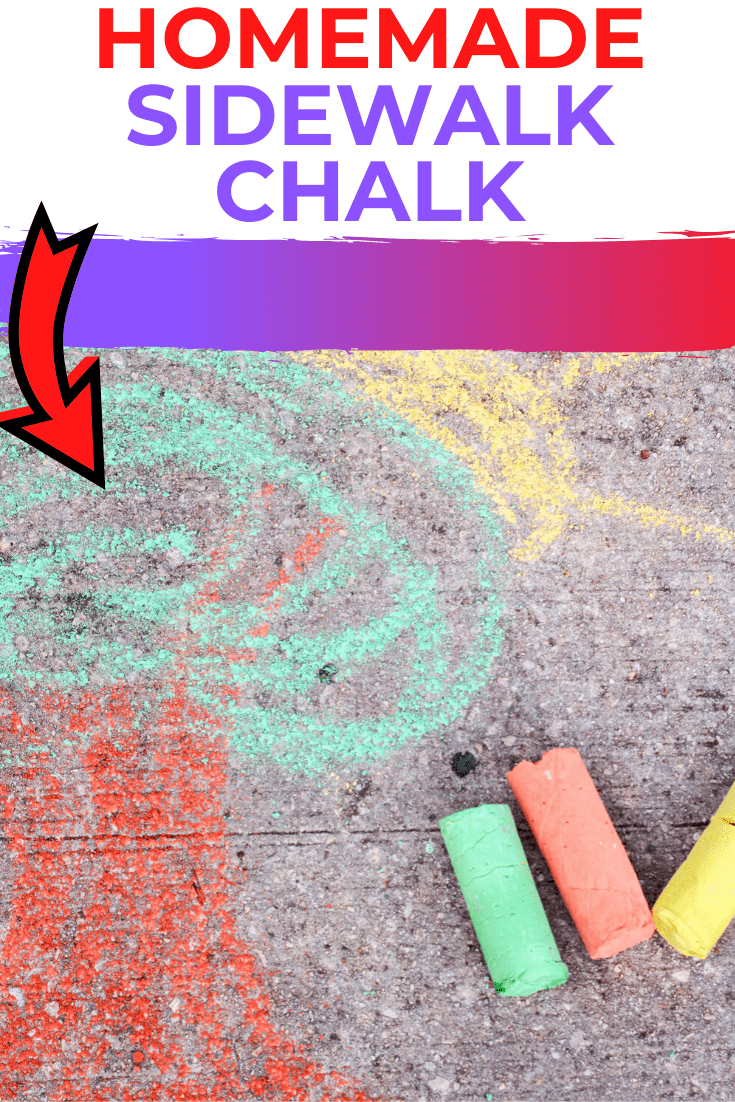 *This post contains affiliate links. That means that if you make a purchase after clicking on a link I may earn a small commission at no extra cost to you.
Homemade Sidewalk Chalk
Even though it's a simple process to head to the store to buy chalk, it's actually a lot of fun to make it at home as well. I've found that when I make something that the kids are going to also use to be creative, they love to jump in and help with the process!
So while they're excited about the end result being homemade chalk that they can take outside to play with, they're also just as excited to be able to create and craft it on their own, too.
And let's be honest…since summer is here, the shortage of sidewalk chalk at the stores is real! Instead of driving all over the town, just make your own instead.
Make certain to check out this Sidewalk Foam Paint as well. It's another fun outdoor activity that the kids are certain to love!
Supplies needed for Homemade Sidewalk Chalk:
2 cups plaster of paris, per color of sidewalk chalk
2 tablespoons liquid tempera paint, per color of sidewalk chalk

1 cup water, per color of sidewalk chalk

Cardboard tubes, approximately 4 inches long

Duct tape

Wax or parchment paper, cut into 6-inch squares

Scissors

Mixing spoon or spatula

Disposable 12 inch piping bags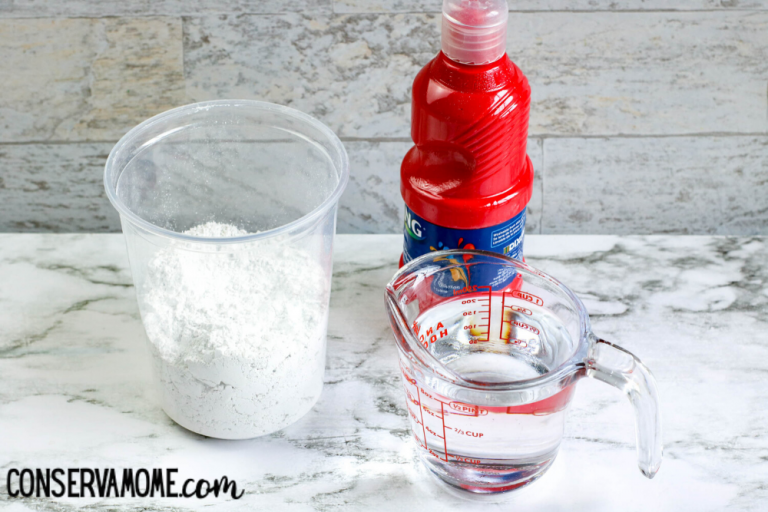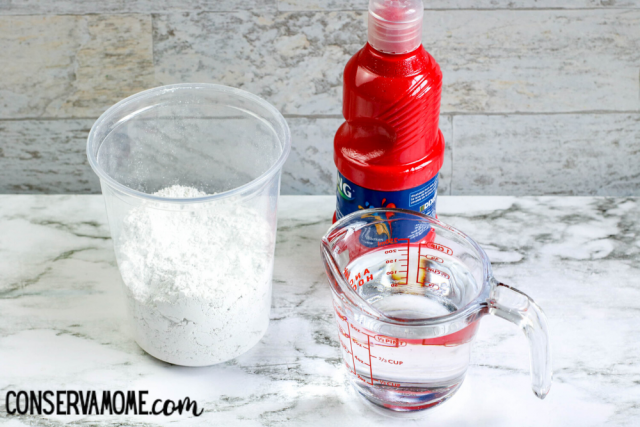 How to Make Homemade Sidewalk Chalk
Prepare the cardboard tubes by sealing one end with duct tape. Line each tube with wax or parchment paper that has been cut into 6-inch squares.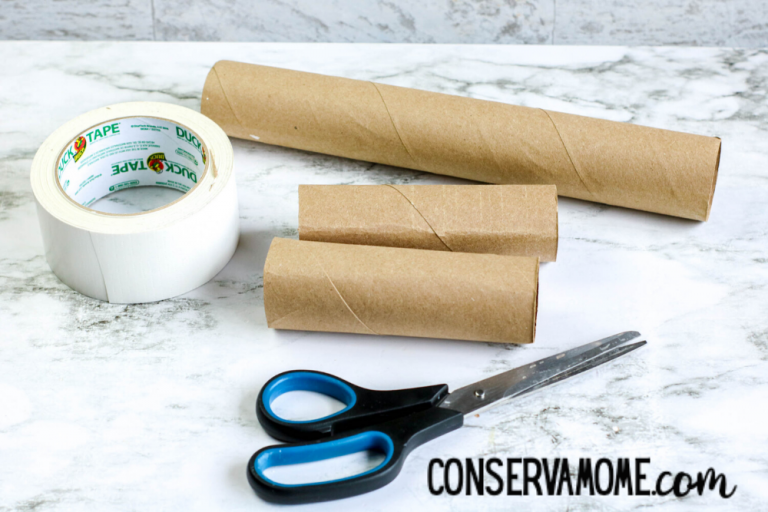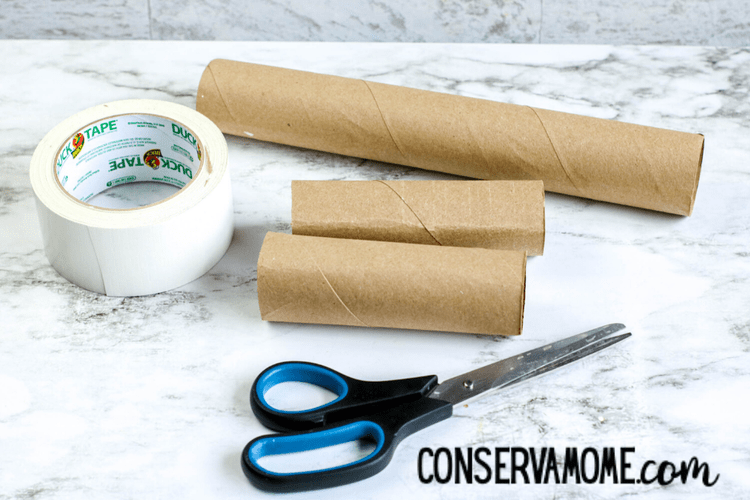 Mix together the water and tempera paint.
Stir in plaster of paris until you reach the consistency of toothpaste. The mixture will be thick but still liquid enough to pipe into cardboard tubes.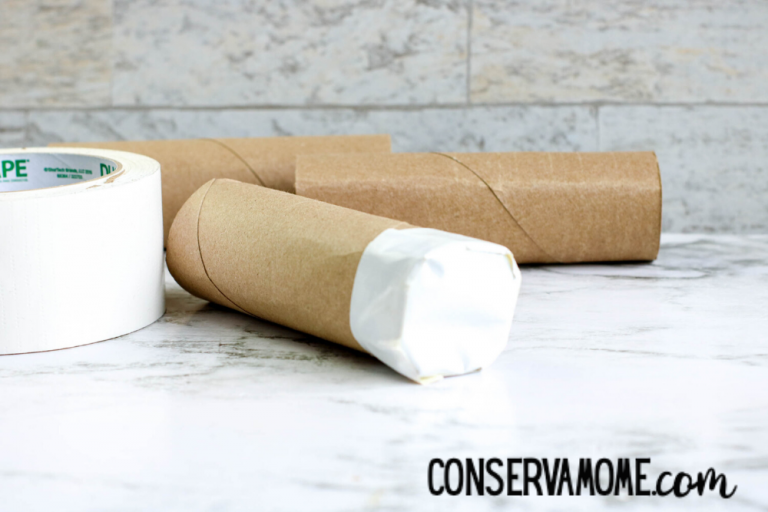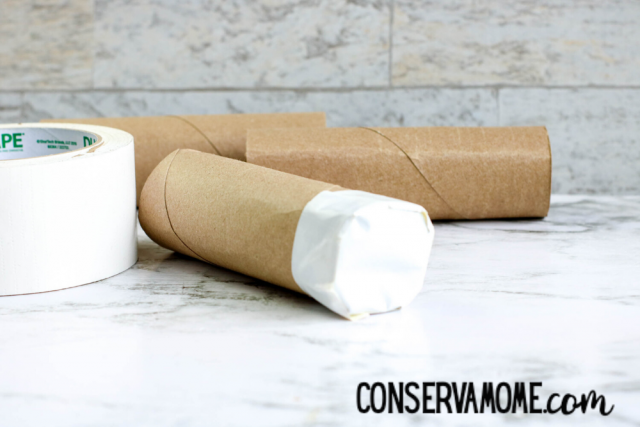 Immediately transfer the plaster of paris into a piping bag. Snip the corner of the piping bag and squeeze the mixture into the cardboard tube, tapping to get the plaster mixture to settle.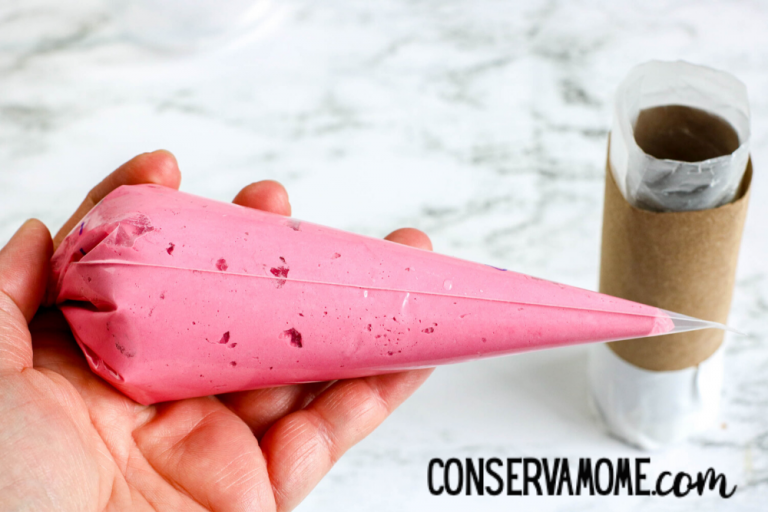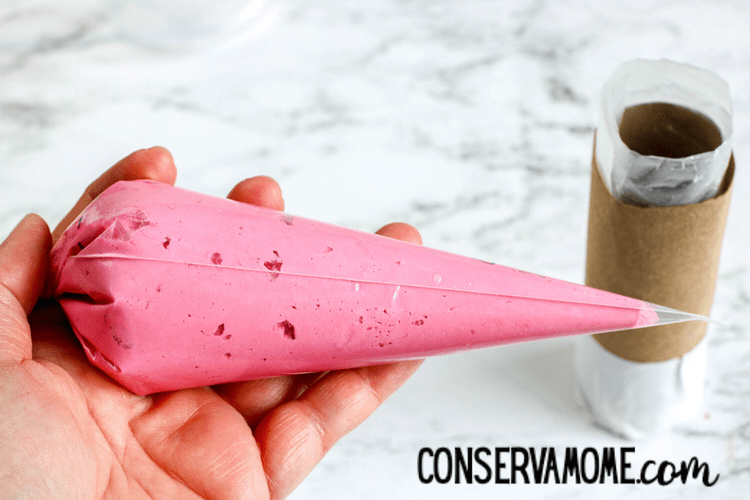 Allow the sidewalk chalk to dry overnight.
Remove the cardboard tube and wax paper. If the sidewalk chalk is still damp, allow drying completely on a wire rack before using it.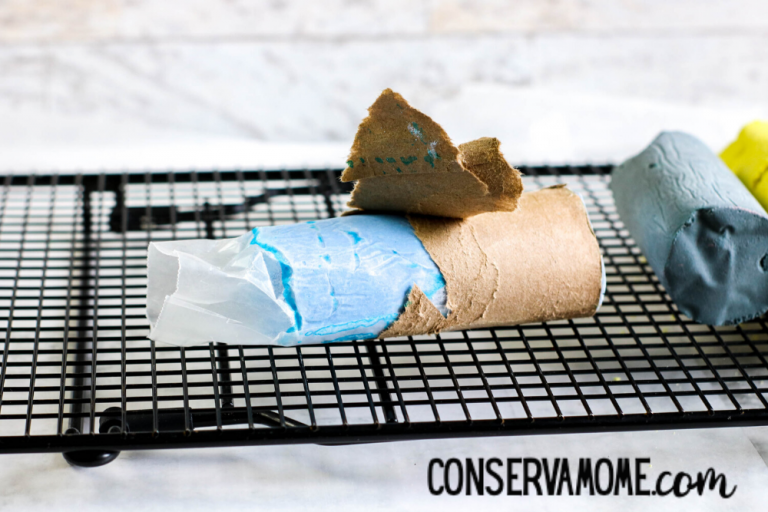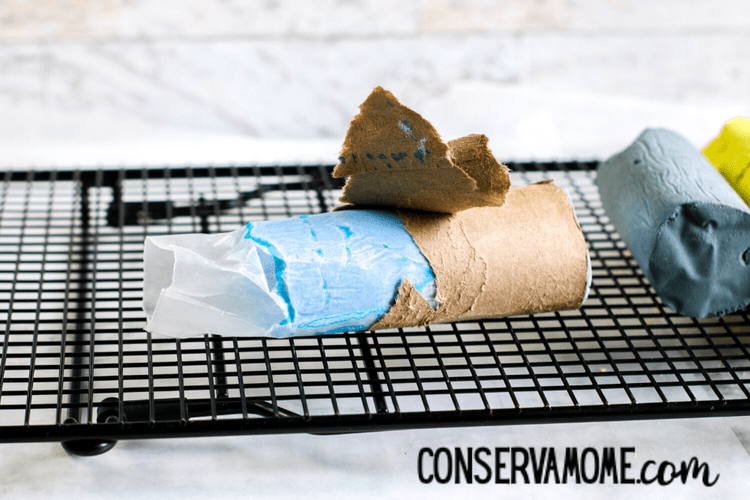 Notes:
Chalk can also be set in silicone molds to create fun shapes. Expect the colors will be soft and pastel.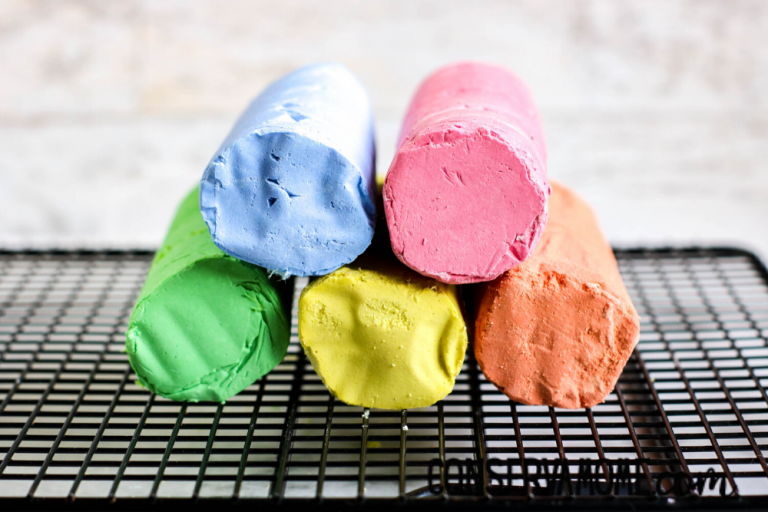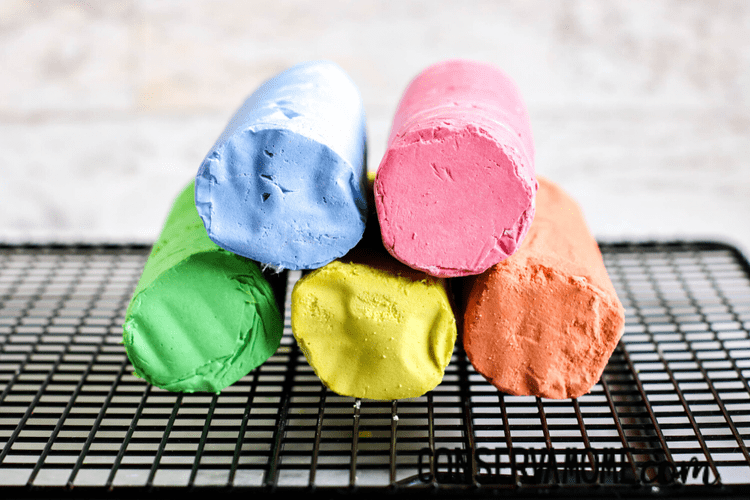 Fun Ways To Play With Sidewalk Chalk
Make certain that once you make up this simple sidewalk chalk, you let the kids go crazy with their imagination. Since it can easily be washed off with water, the kids can use it on the sidewalk or even your outdoor wooden fence!
When they're wanting to spend their time creating, let them go wild! They'll love being able to spend time outdoors using something that they helped to make, too!
DIY Sidewalk Chalk
Don't forget to share and pin this fun recipe below!
Make certain to check out our Non-Toxic Homemade Kids Paint recipe as well. The more ways to create, the better!