Just 5 simple ingredients are all it takes to make these Nutella Rice Krispies. If you're a fan of Nutella, don't miss out on these crispy crunchy treats!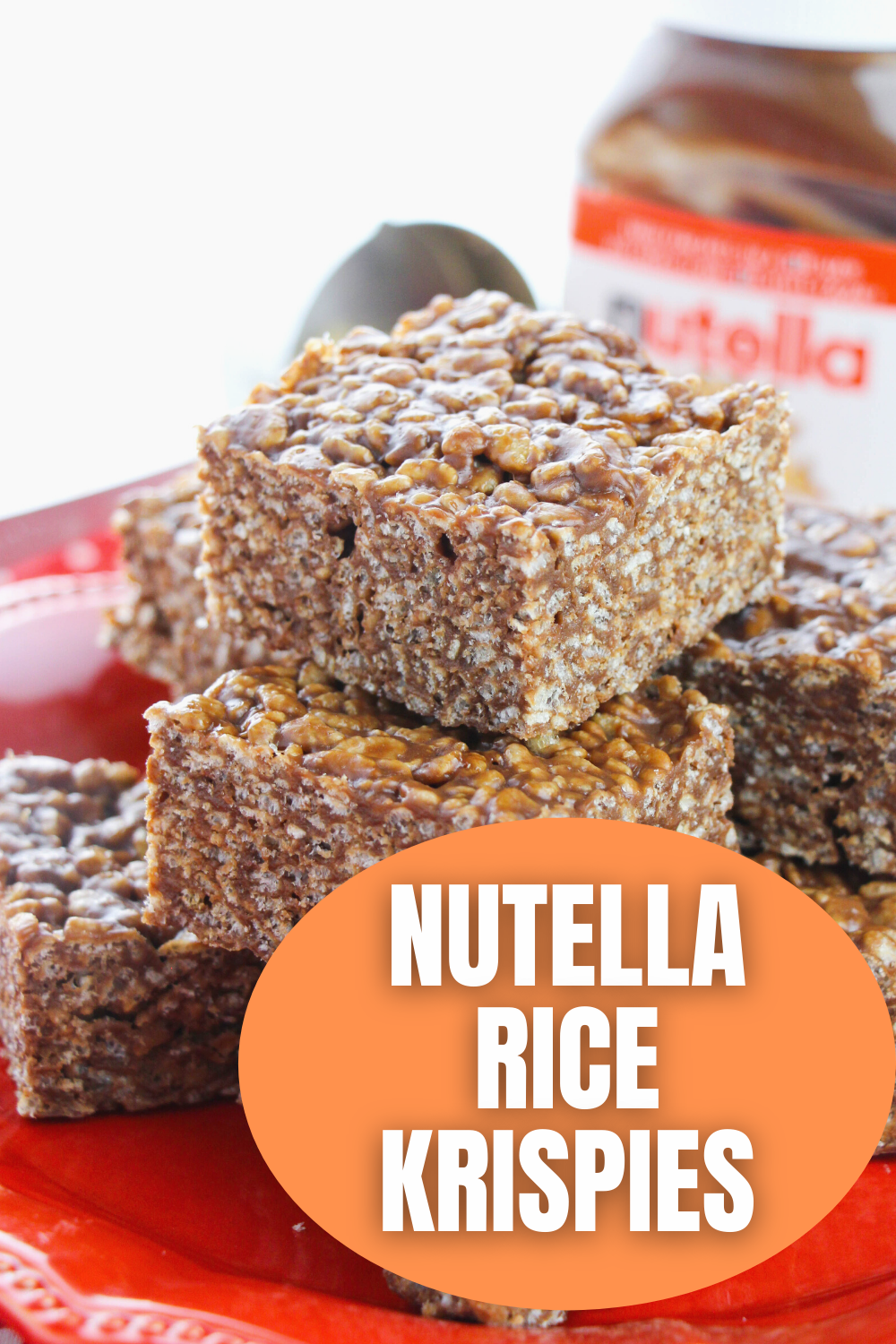 Nutella Rice Krispies : A Delicious and easy Nutella dessert recipe
These rice Krispy treats just might top my list of favorite ways to enjoy this simple cereal. I love the Nutella flavoring that you get with every single bite. Plus – this recipe is crazy easy to make. Mixing the cocoa powder and the Nutella together seriously does create the perfect duo of flavor.
I love mine a bit more chewy so I've been known to throw in a tad bit extra marshmallows as well. My kids on the other hand like more Nutella and the great part about this recipe is that you can alter it to whatever you'd like.
When it comes to making a fast and simple treat, you really can't go wrong with this one. It's perfect for fun gatherings with friends, a simple after-school snack, or just a super simple weekend treat. This is a fun recipe to make with the kids as well. It's always fun to cook together in the kitchen!