Looking for a easy lunch ideas for kids or even a great snack for the kids? You're going to love the ease of this Simple Kids Lunch Idea. Made with just 4 simple ingredients and no cooking required, this is one that the kids can even make all on their own!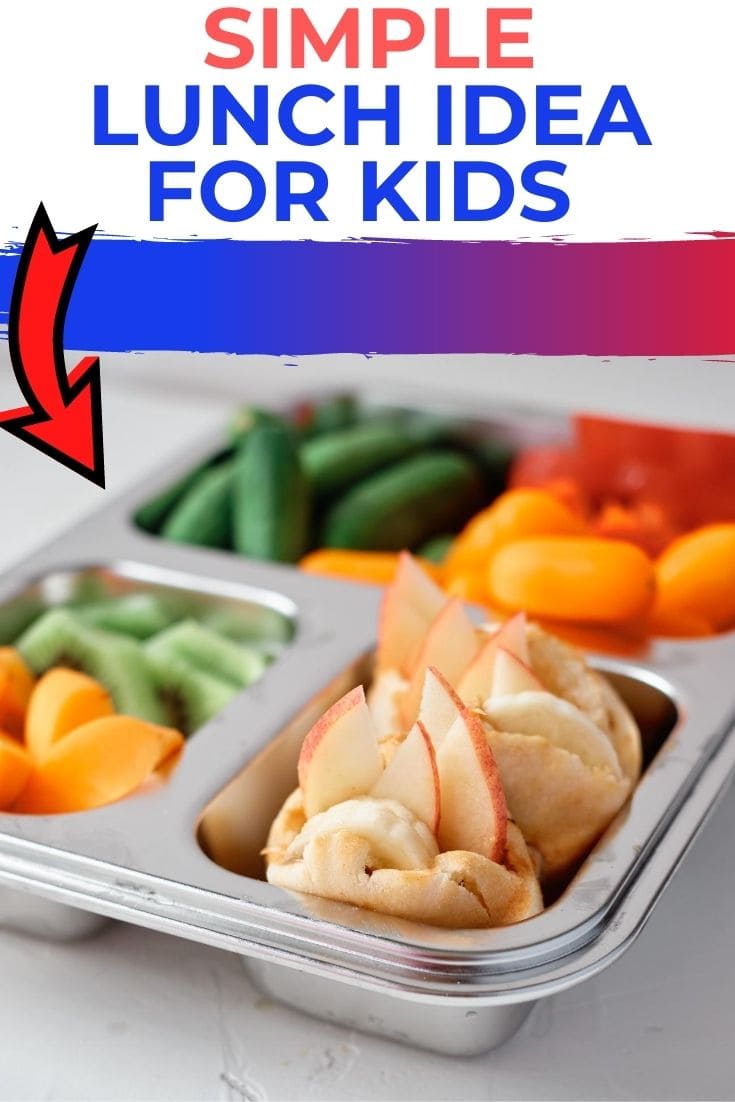 This post contains affiliate links. That means that if you make a purchase after clicking on a link I may earn a small commission at no extra cost to you.
Easy Lunch ideas for kids
Now that school is literally right around the corner, it's time to start planning on how we're going to prepare and make their food. All that learning gets them hungry and ready for lunch!
What I've found with this easy kids lunch is that it's a fast and healthy way to fill their tummies so they can keep on going with their day. Since you only need 4 ingredients to make this easy lunch, this is something that can easily be prepared in just a few moments of time.
This easy recipe is also super simple for the kids to make on their own as well so this can be a great way to teach them independence in creating their own lunches and snacks.