If you're here to find out how to make disinfecting wipes, you're in luck. This simple recipe will have you saving so much money and time!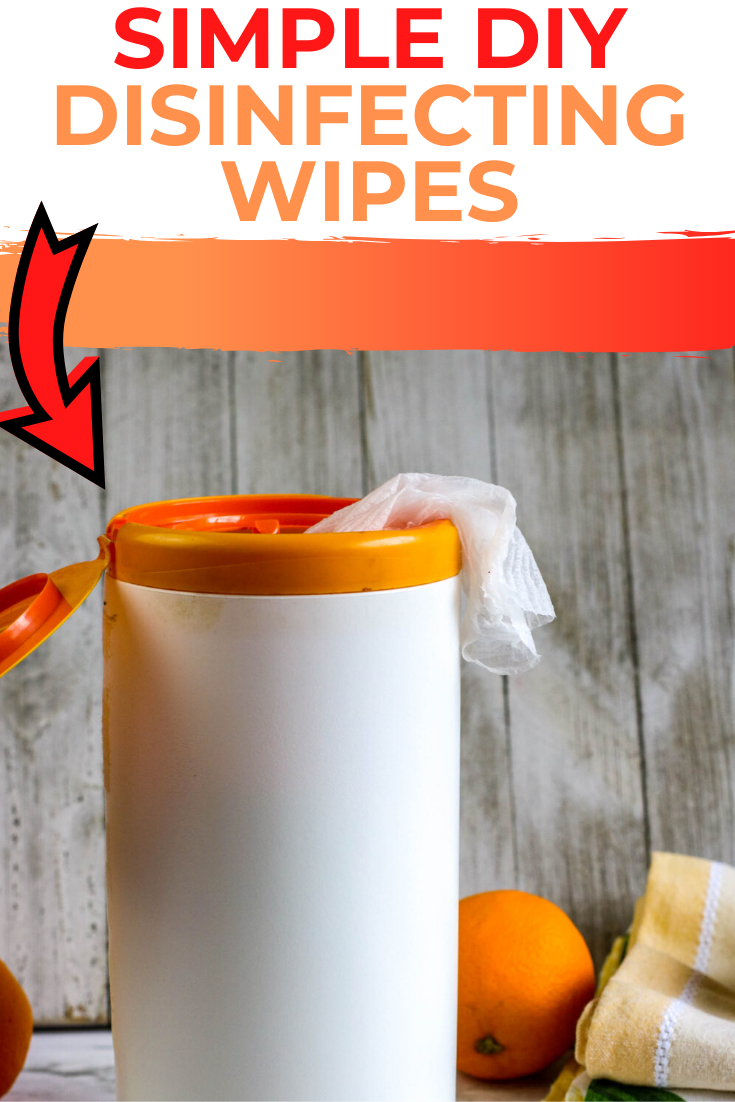 *This post contains affiliate links. That means that if you make a purchase after clicking on a link I may earn a small commission at no extra cost to you.
How to Make Disinfecting Wipes
Germs, germs, germs. It's all we hear about nowadays and it literally sends everyone to the store looking for something to buy to disinfect surfaces with ease. But what happens when you get to the store and realize that there is literally nothing left?
Instead of giving up hope and scratching your head, it's time to take matters into your own hands and make your own DIY wipes instead. Trust me on this one…you can do this recipe easily and have a ton of wipes in your home, ready to clean all your surfaces with ease.
Make certain to check out our post on 18 Uses for Rubbing Alcohol as well. You can never have too many cleaning and disinfecting recipes handy!