Is your child asking to find their own Leprechaun this year? If so, these St. Patrick's Day Leprechaun Lookers are a must! With a little creativity and imagination, you'll be able to spot those little lucky guys from pretty far away!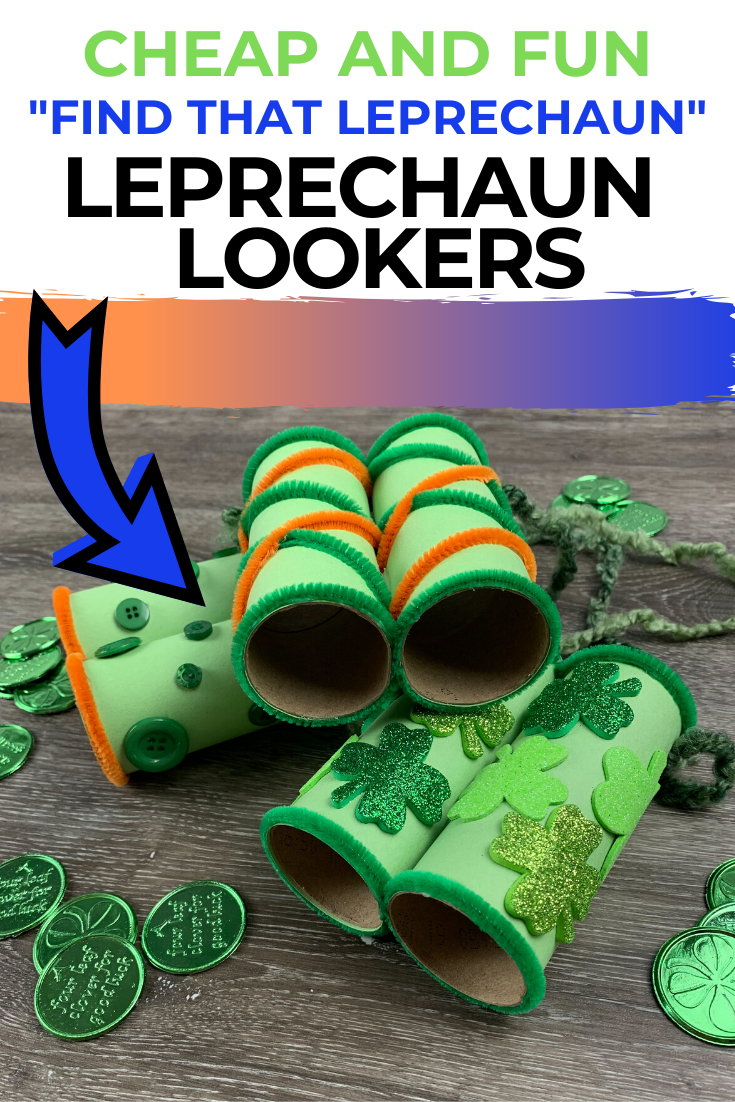 St. Patrick's Day Leprechaun Lookers
We love crafting and creating with items that are also everyday items around the house. It's such a great feeling knowing that you can upcycle or repurpose items that you already have. All of these items in this craft were either free (as in the empty toilet paper rolls) or were purchased from the dollar store. Totally simple, and totally affordable.
All young kids know that finding and seeing a leprechaun is a super hard thing to do. These are why these leprechaun lookers are so handy to have! Just make them up and let the kids run around for hours trying to spot the leprechauns outside or inside your home.
They'll have an absolute blast trying to spot them and you'll love the fact that they're moving about and using their imagination as well!
This budget-friendly St. Patrick's Day craft is so much fun!
Supplies needed to make these Leprechaun Lookers
6 toilet paper rolls

Green Construction Paper

Glue Gun + Sticks

Scissors

Pipe Cleaners

4 Leaf Clover Stickers

Buttons

Hole Punch

String or Yarn (we wanted something soft to go around the kid's necks, so we chose yarn)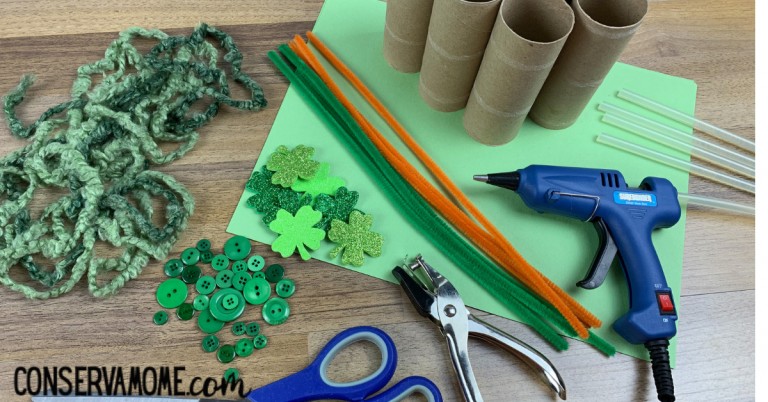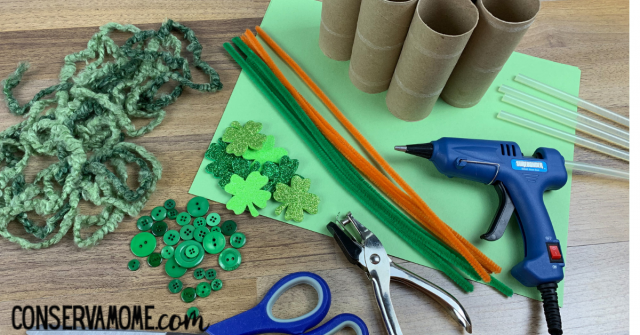 How to make this St. Patrick's Day craft
Measure your paper and cut it the length and width of your toilet paper rolls. (One sheet should cover 4 rolls)
Glue your paper onto your toilet paper rolls. (Glue the first part of your paper onto the roll, wrap it all the way around and glue to finish.)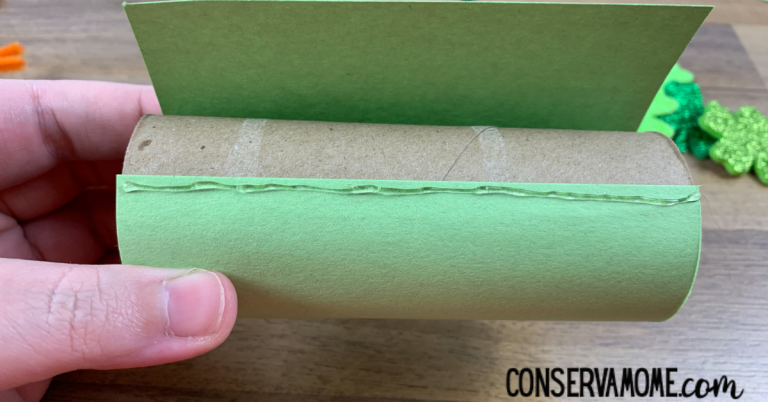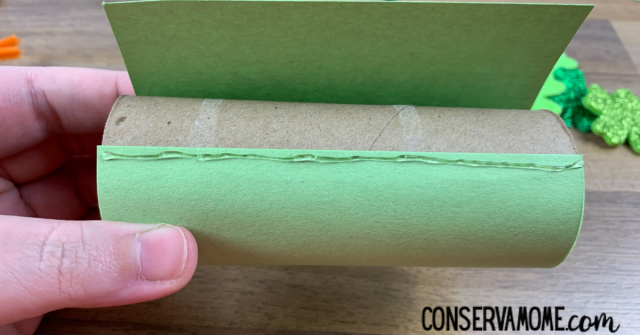 Wrap and glue pipe cleaner around the end of each rolls.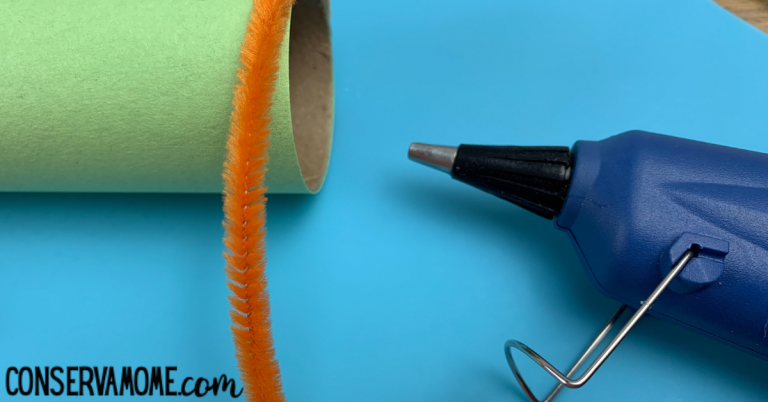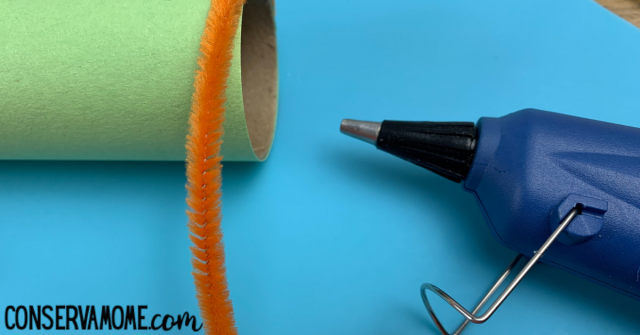 Add your decorations! Buttons, clover stickers & pipe cleaner winding staircase.
Glue matching two rolls together.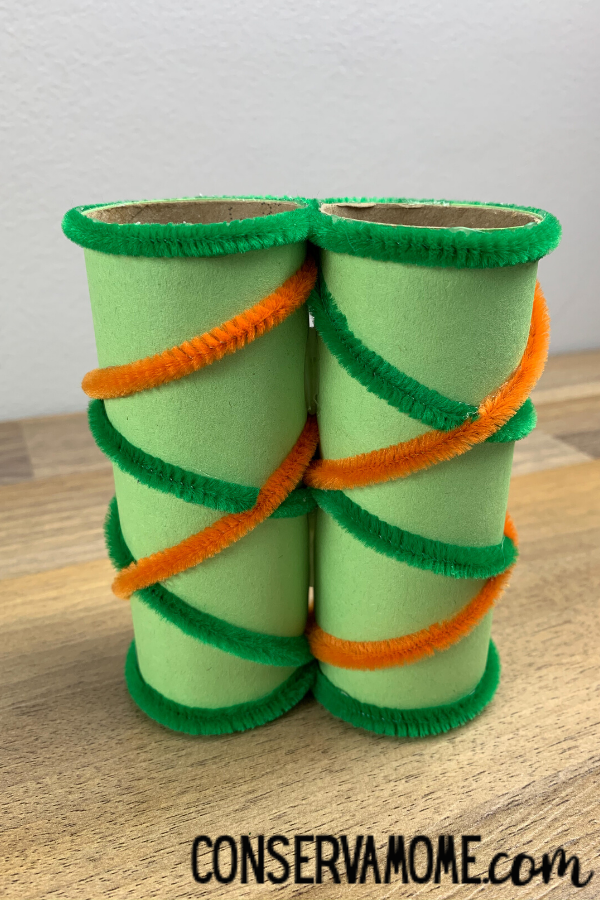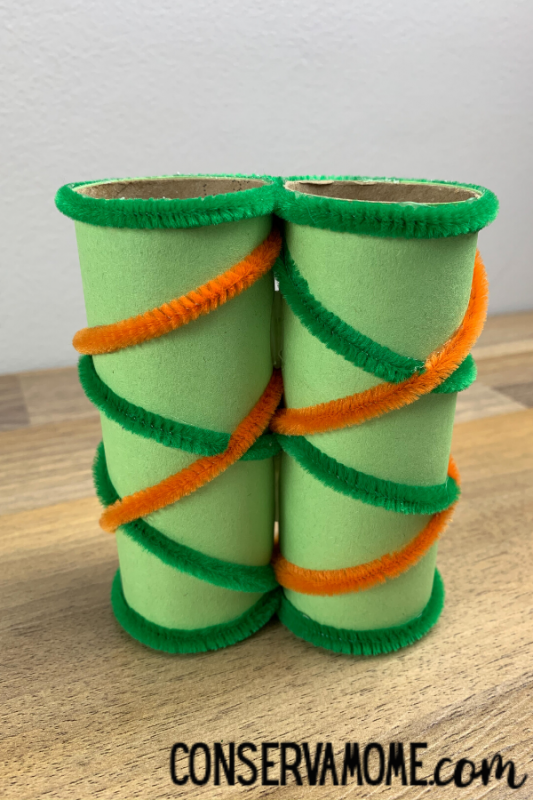 Punch a hole on the side of each toilet paper roll.
Tie your string/yarn onto your lookers. (I simply did a double knot at each end and trimmed the extra.)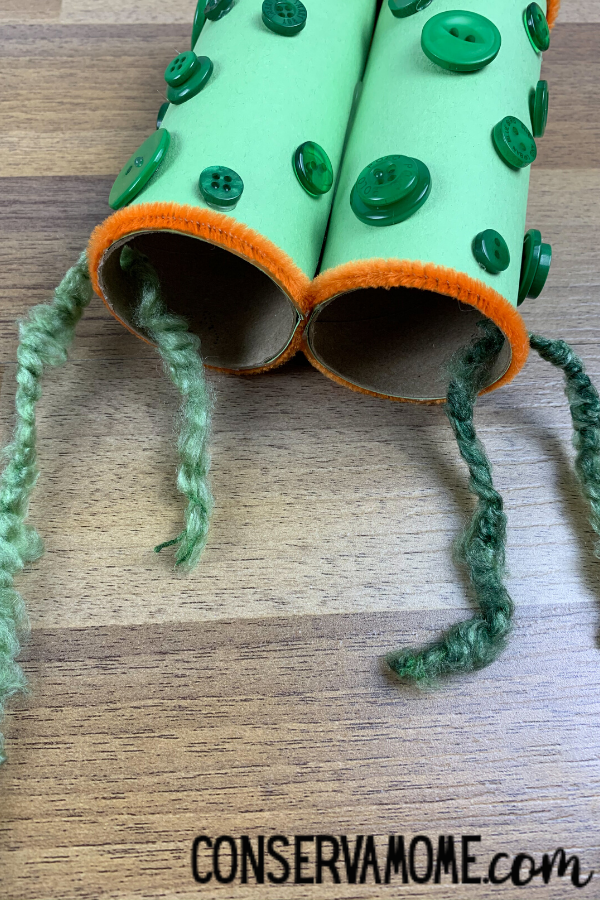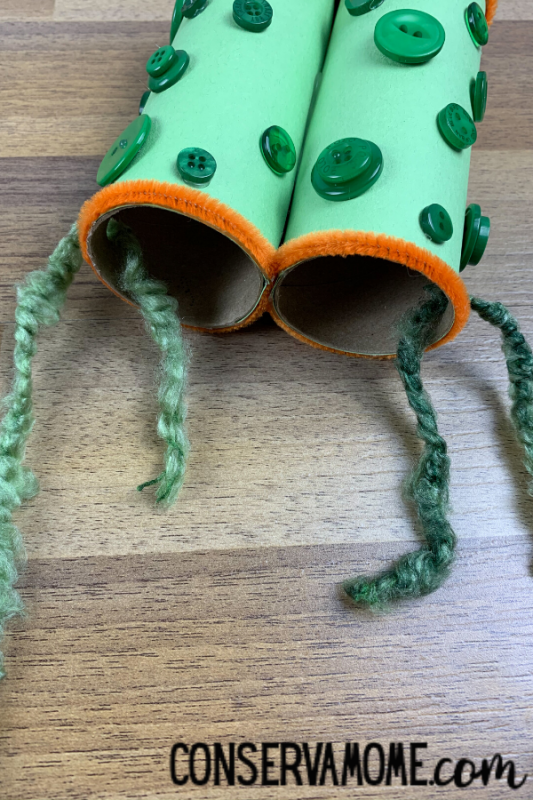 HAVE FUN LOOKING FOR THOSE LEPRECHAUNS! Make certain to take your "lookers" with you everywhere you go. You never know when you're going to have downtime to try and spot them!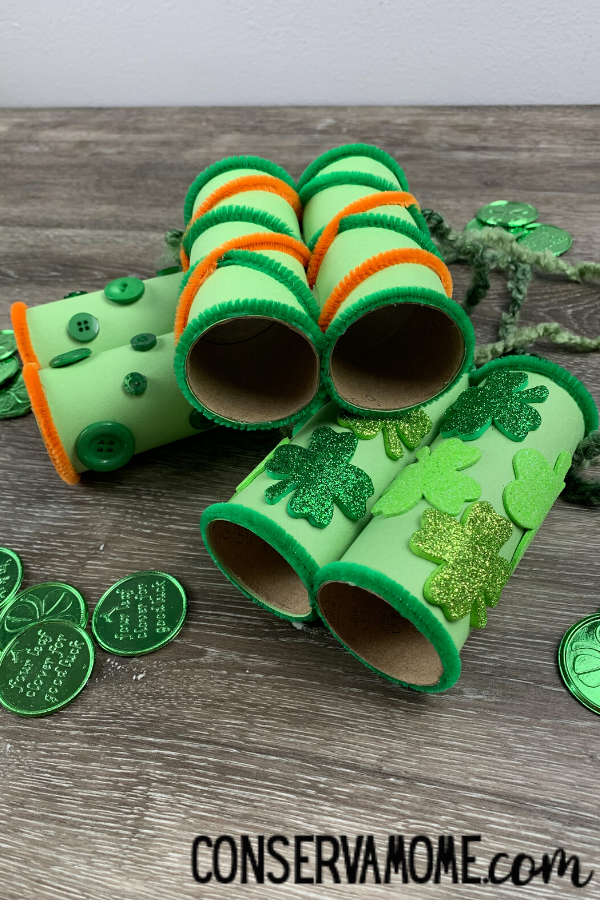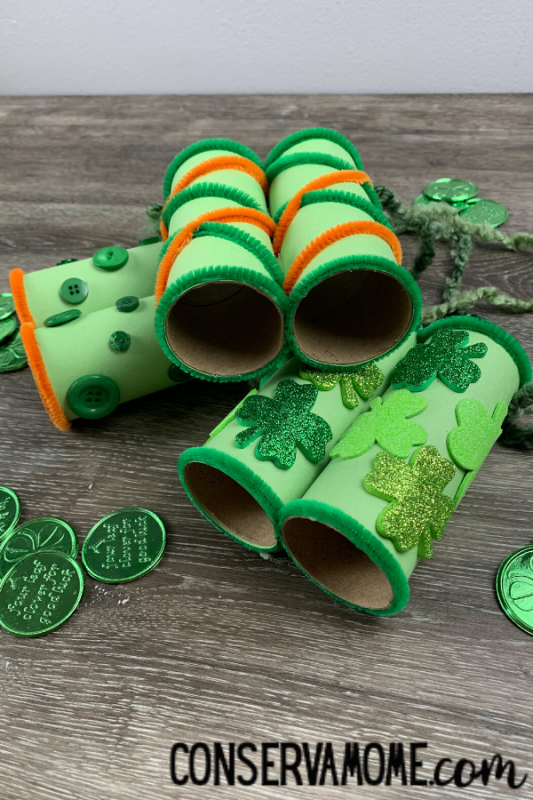 Just remember that the point of this craft is to be able to also use things that you have around the house. Save up your empty toilet paper rolls, reuse some construction paper that maybe has a drawing or two on it, and have fun making this simple craft with a minimalistic approach. There doesn't have to be anything overly calm or difficult about it!
As long as everyone is having fun, that's what matters!
Are you looking for more fun crafts to create with your children?
Make certain to check out this Turkey Toilet Paper Roll Craft: A Kids Thanksgiving Craft Idea or our Spider Toilet Paper Roll Craft – An Easy Halloween craft for kids as well! Both are fun and simple and very low cost, too!