Homemade Protein bars are all the rage because of their delicious taste, homemade ingredients and great nutrition. This Easy recipe for Peanut Butter Vanilla Protein Bars will be a hit for the whole family.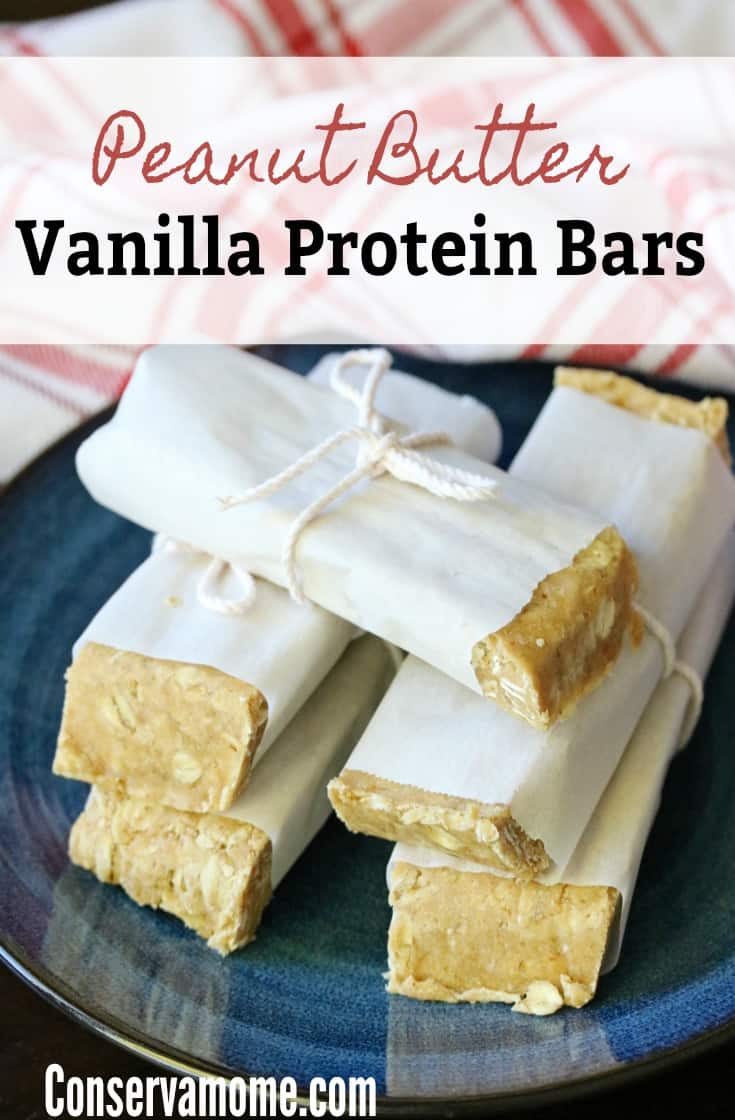 Peanut Butter Vanilla Protein Bars
There's nothing worse than getting that mid morning or afternoon craving for something sweet and not really having access to something healthy. Especially when you're trying to eat well. Even when you want to eat healthy there may not be many options or you don't really know where to start. This is the go to perfection to get you there. This delicious recipe is so easy to make and will be perfect for a mid morning or afternoon snack when you need that little extra push. Made with some great ingredients you'll fall in love with the taste. So head below and check out how delicious this healthy treat can be.
Ingredients
1 cup oats
2 scoops vanilla whey protein powder
2 tablespoons coconut oil, measured solid
1/2 cup natural, smooth peanut butter
1 tablespoons raw honey
1 tablespoon vanilla extract
1/8 cup almond milk
In a medium bowl, combine oats and protein powder.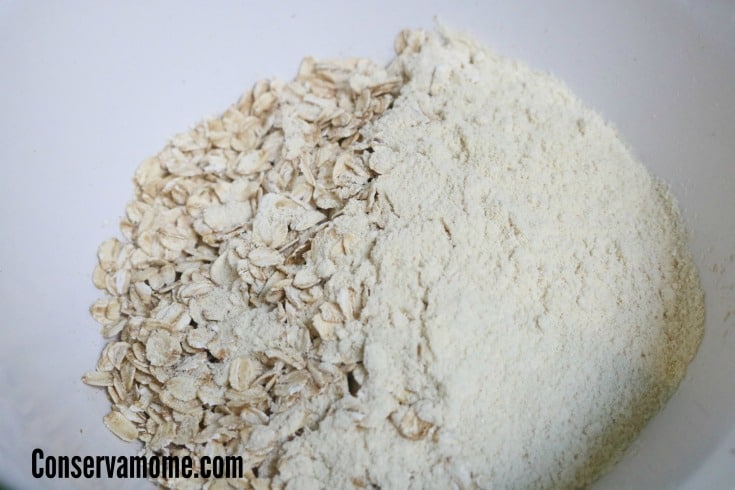 In a small bowl or pot heat the coconut and peanut butter slowly until coconut oil is melted. Remove from heat. Whisk in the honey and vanilla until everything is combined and smooth.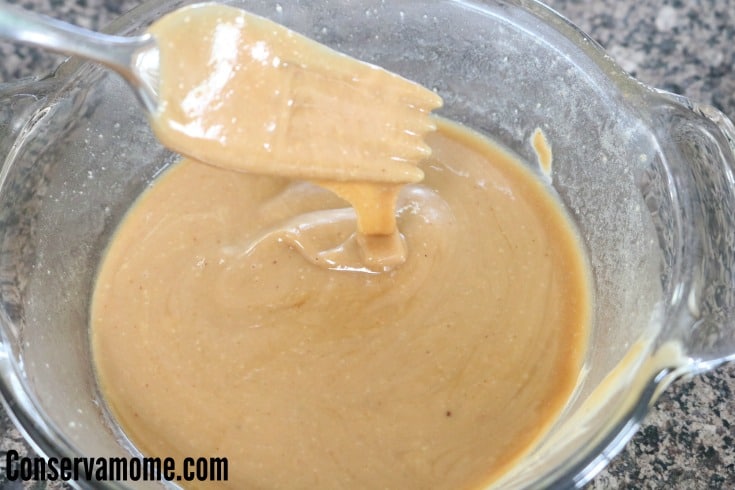 Pour the peanut butter mixture into the oat mixture and mix with a fork until it looks sticky but crumbly.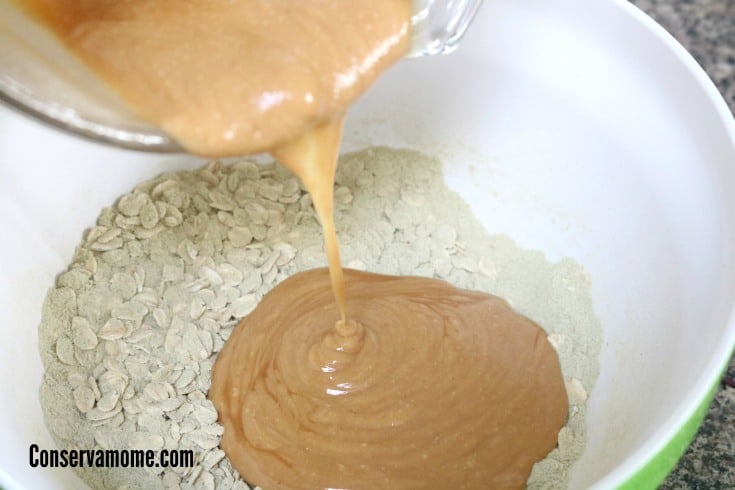 Very slowly, add in the almond milk and mix until everything is combined and holding together.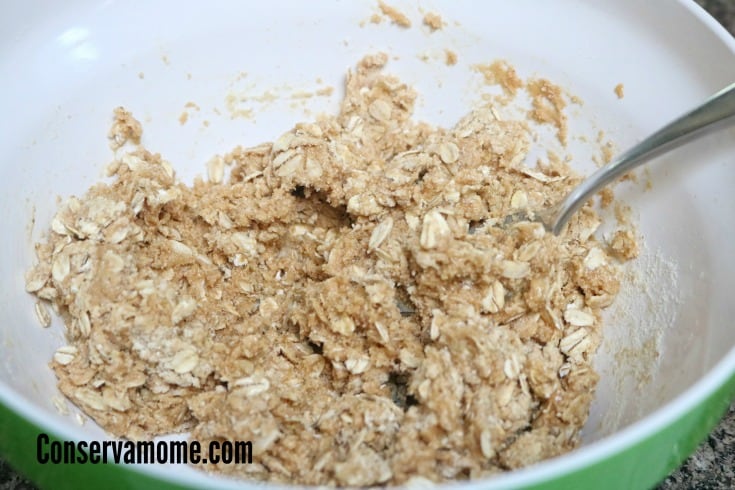 Line an 8×4 baking pan with parchment paper. Place the mixture into the pan and use another piece of parchment paper to press the mixture down evenly.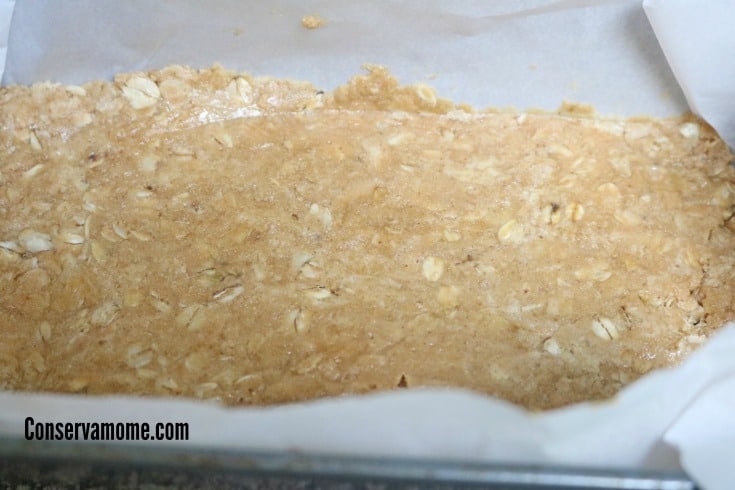 Place in the freezer for thirty minutes to set.
Remove and let thaw for five minutes before cutting into bars.
Makes 5 bars.
Aren't they delicious looking? Try them for yourself and fall in love!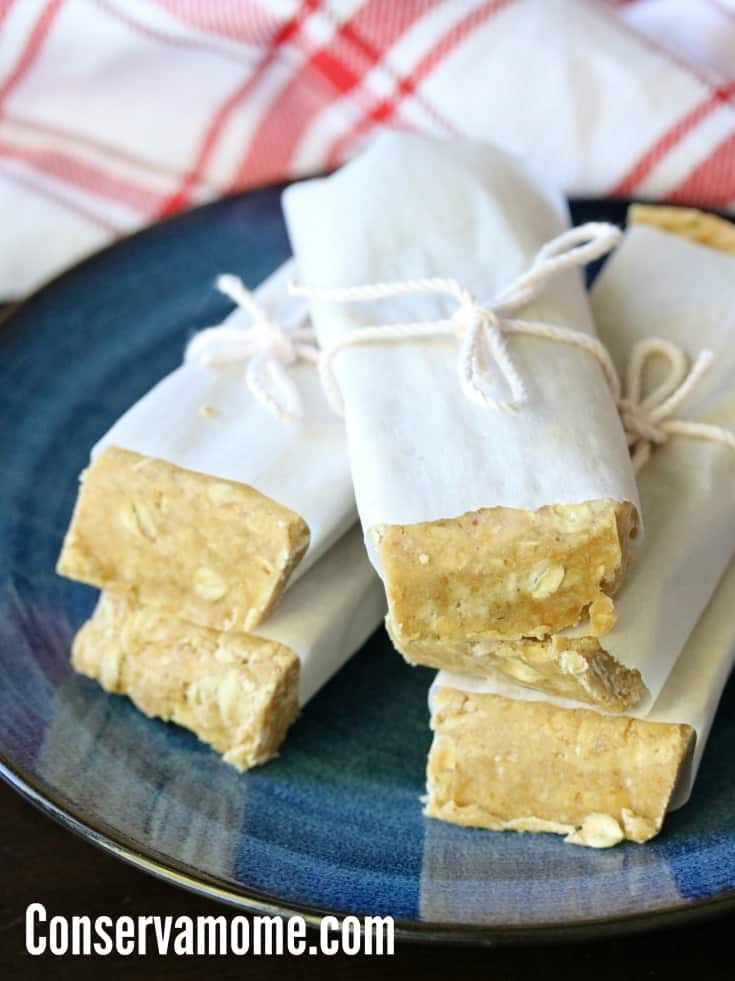 Make sure and pin this fun recipe below so you can save it for another day.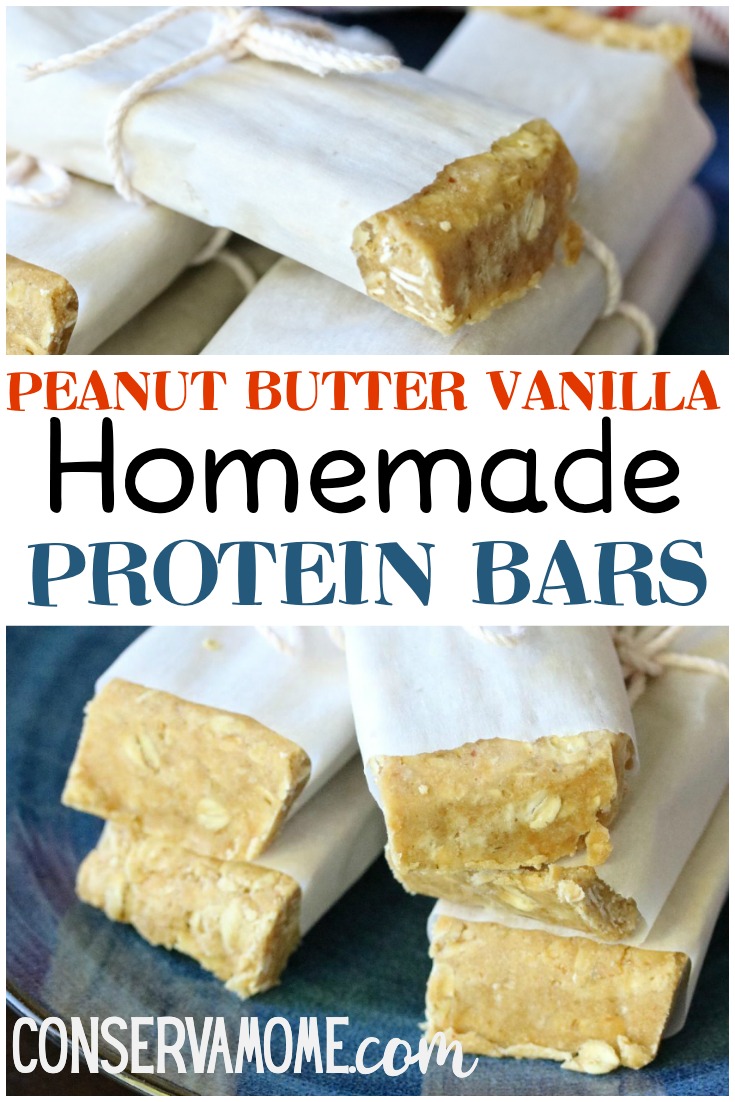 Looking for another healthy recipe? Check out my Almond coconut Protein bars recipe here.