The dreaded time has come – your teen is ready to hit the road, and they need a reliable car to get around. Although buying a new car is exciting, many parents struggle to get the car they want for their teen without breaking the bank.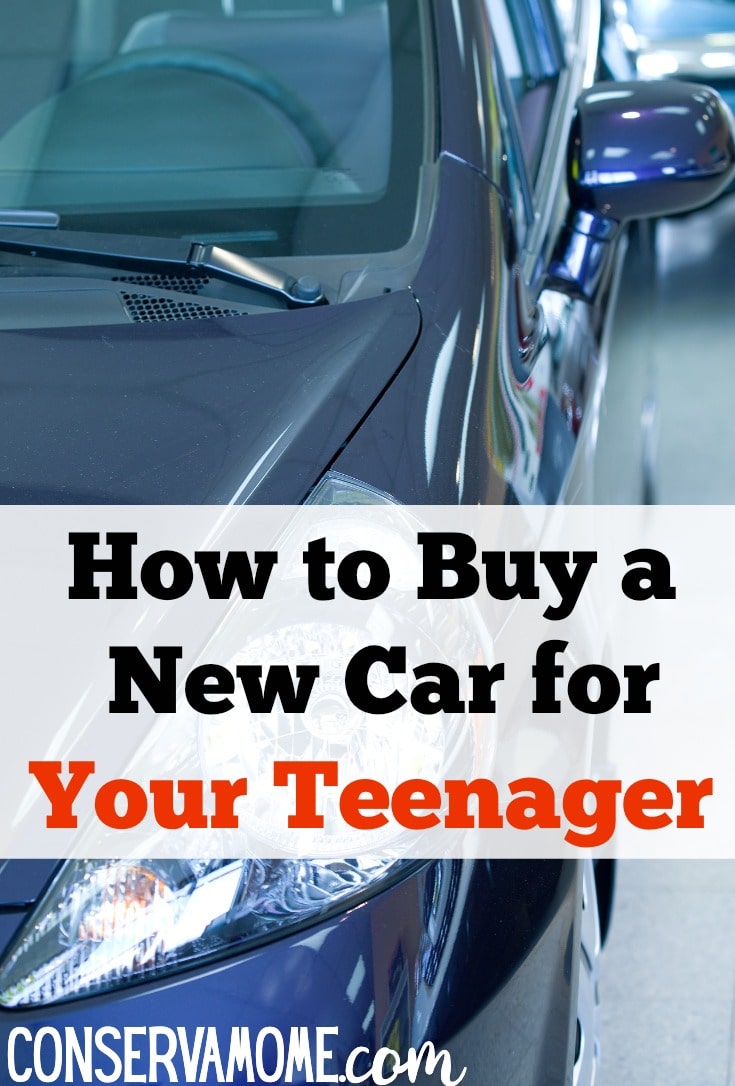 When you're on a budget, familiarizing yourself with the car-buying experience can help you feel confident and informed when talking to a car salesman. By setting a realistic budget, picking a cost-effective car, and negotiating the best possible price, you can buy a safe, trustworthy vehicle for your child and have confidence when they set out on the road.
Set a Budget
Calculate how much you can set aside for the car's down payment and monthly car payment. For the spreadsheet-challenged, budgeting apps are helpful – plus, this is a great time to teach your teen about responsible money habits, especially if they're helping with the cost. When calculating your budget, account for a new car's sales tax, registration fees, and insurance.
Once you calculate your budget, find some options that fit within that range. Consider:
Base models (skip the fancy sunroof)
Compact cars (trucks are cool, but their gas mileage isn't)
Choose a car that fits your teen's needs. Afterall, the U.S. Department of Transportation estimates that vehicles on the road today are more than 11 years old on average. Your new car is a long-term investment that should carry your teen through high school and beyond, so keep that in mind when shopping.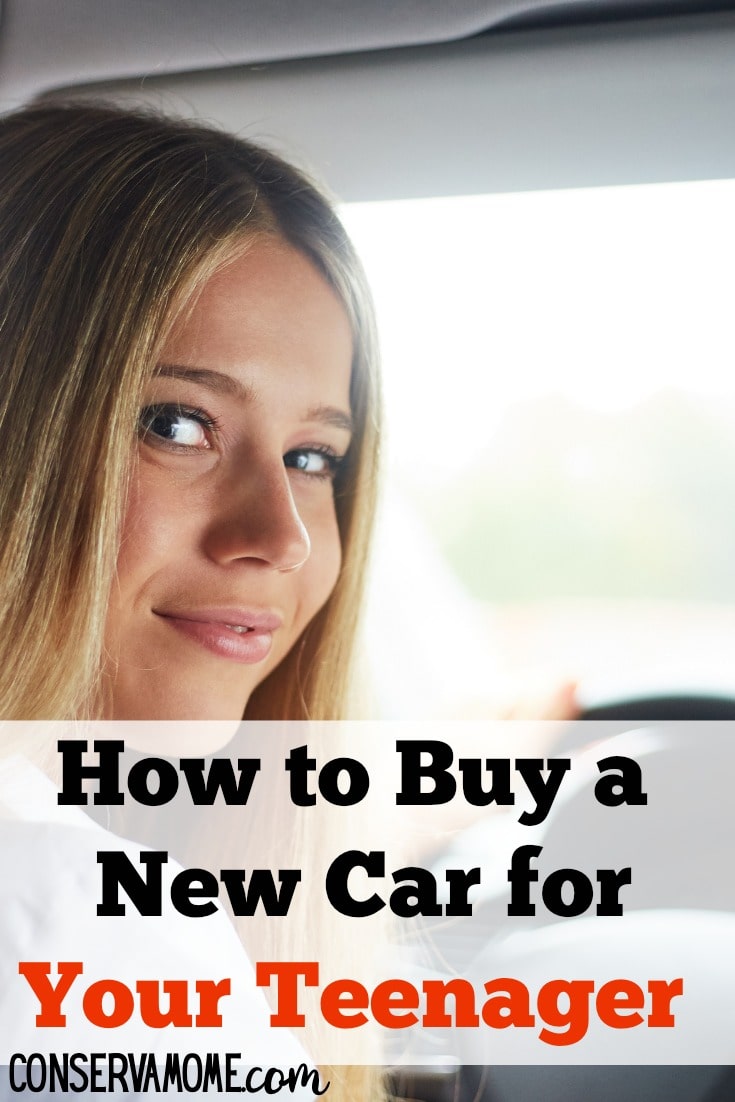 Save Up
Save up a solid down payment before purchasing a new car for your teen. Credit Karma recommends at least a 20 percent down payment for a new car and a 10 percent down payment for a used car. A bigger down payment means fewer monthly payments and less interest paid in the end.
If you're not paying for the car in cash, you need to explore your financing options. Banks and credit unions typically offer more competitive interest rates on auto loans than dealerships, so your bank is a good place to get a pre-approved loan. Visit various financial institutions to see which one offers you the best rate.
Get Some Quotes
Research what others typically pay for the cars you're interested in and reach out to a few dealerships for quotes. Don't tell the dealership how much you're willing to pay. If you give them a price first, it'll be more difficult to persuade them to go any lower.
Then, go with your teen to test drive your top choices. Try to schedule your test drives on the same day at nearby dealerships so that you can squeeze in back-to-back test drives, navigate similar roads, and ultimately make a quicker decision. When you're shopping, get the lowdown on service options as well – in case your teen finds his or herself in a jam, you'll want to know where the nearest dealership is, especially if you're intent on buying a particular make or model. For example, if you'll need VW service in Columbus after buying your teen a Jetta, you'll want to make sure there are trustworthy dealerships around who can get your new automobile tuned up at your convenience.
Negotiate Your Deal
Once you decide on a vehicle, contact the dealerships that gave you the best prices. It's okay to work with multiple dealerships simultaneously. Set them up in a friendly competition to get you the best price for your teen.
When negotiating in person or online:
Do bring a calculator and don't be embarrassed to write everything down
Don't shop for a monthly payment; focus on the final price you are willing to pay
Do visit the dealership on a weekday (when they're less busy) and at the end of the month (when they're trying to meet monthly quota)
Don't purchase add-on warranty or maintenance offers that you don't need
Do be polite, but don't be a pushover
Don't talk about payments, financing, or trade-ins until you've agreed on a price
Do prepare yourself for the possibility of walking away
Make sure that you and the salesperson are on the same page. The "final price" you agree on should include taxes and fees so there are no surprises at the end.
Make It Official
Once you and your salesperson agree on a price, it's time to discuss financing. If you came in with a pre-approved auto loan, the finance manager might offer you a lower interest rate. If they offer you a lower rate, ensure that the loan details match those of your pre-approved loan.
Review your final contract very carefully. In addition to the sales price that you agreed on, the contract will include sales tax, documentation fees, and registration fees. If there are any additional fees that you didn't expect, ask that they be removed.
Protect Your Investment
A car is a big investment that should be cared for accordingly. To lengthen the lifespan of your new car reduce the need for expensive repairs, teach your teen to follow the maintenance instructions in your owner's manual, get regular oil changes, and promptly deal with any issues. Even if they get in a minor car accident, you know you'll be covered.
With proper planning, patience, and execution, buying a new car on a budget can be a fun process that helps you provide your teen with a reliable source of transportation.