This adorable mermaid toilet paper roll craft is the perfect mermaid craft. It comes with a free printable template making it an easy and fun mermaid craft for all ages!

Mermaid Toilet paper roll craft
Mermaids are so wonderful and magical! There are so many great ways to celebrate all the fun and magic of a mermaid. I mean let's face it, growing up in the 90's Ariel became the quintessential mermaid awakening the love of mermaids in little girls the world over.
There are so many fun and exciting ways to celebrate everything mermaids this mermaid toilet paper roll craft is definitley one of those ways. Another great way is enjoying some delicious mermaid krispi tail treats or this delicious raspberry mermaid fudge
This is such an easy and fun craft that everyone will love. You can pre print it and make it for a party or classroom craft idea.
Add some fun books to this activity to make it a well rounded learning experience.
Check out these books to go along with your fun mermaid below:
What you need to make a Mermaid Toilet paper roll craft
Markers
Google eyes
Scissors
toilet paper roll
Instructions
First print out the Mermaid Paper Roll Template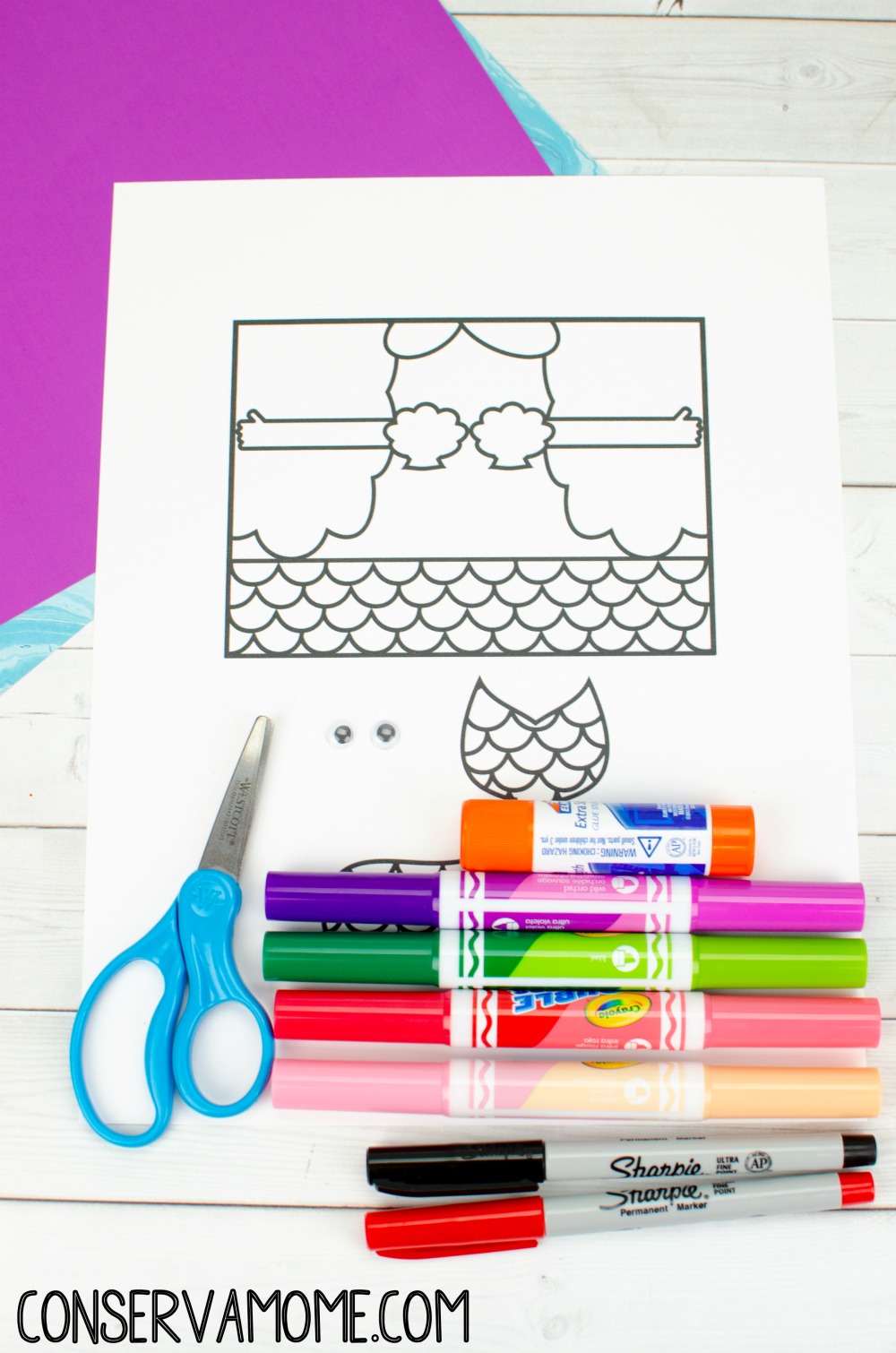 Color the template.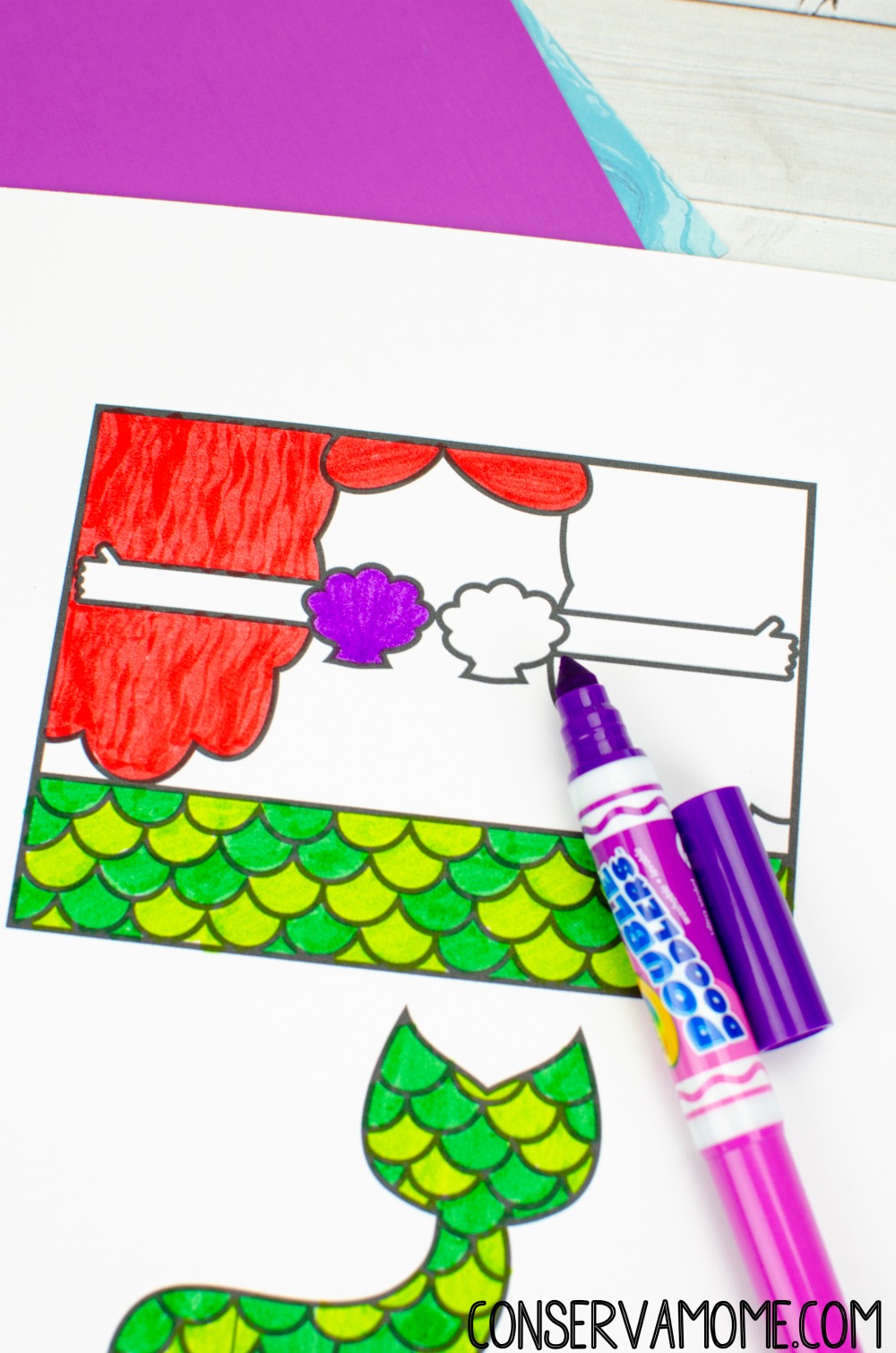 Give the mermaid a cute face with some google eyes (with eye lashes!) and a smile.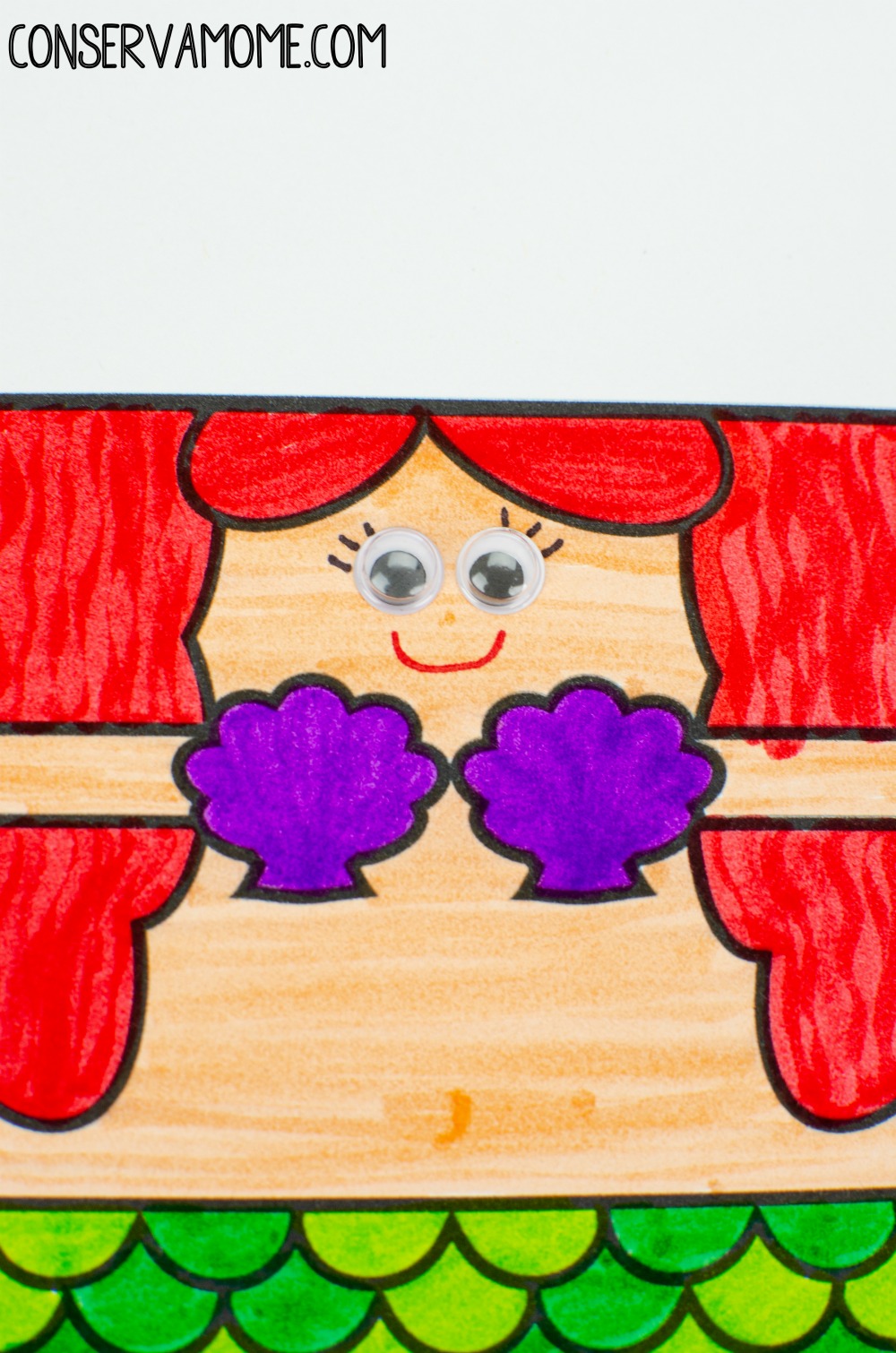 Cut the template pieces out.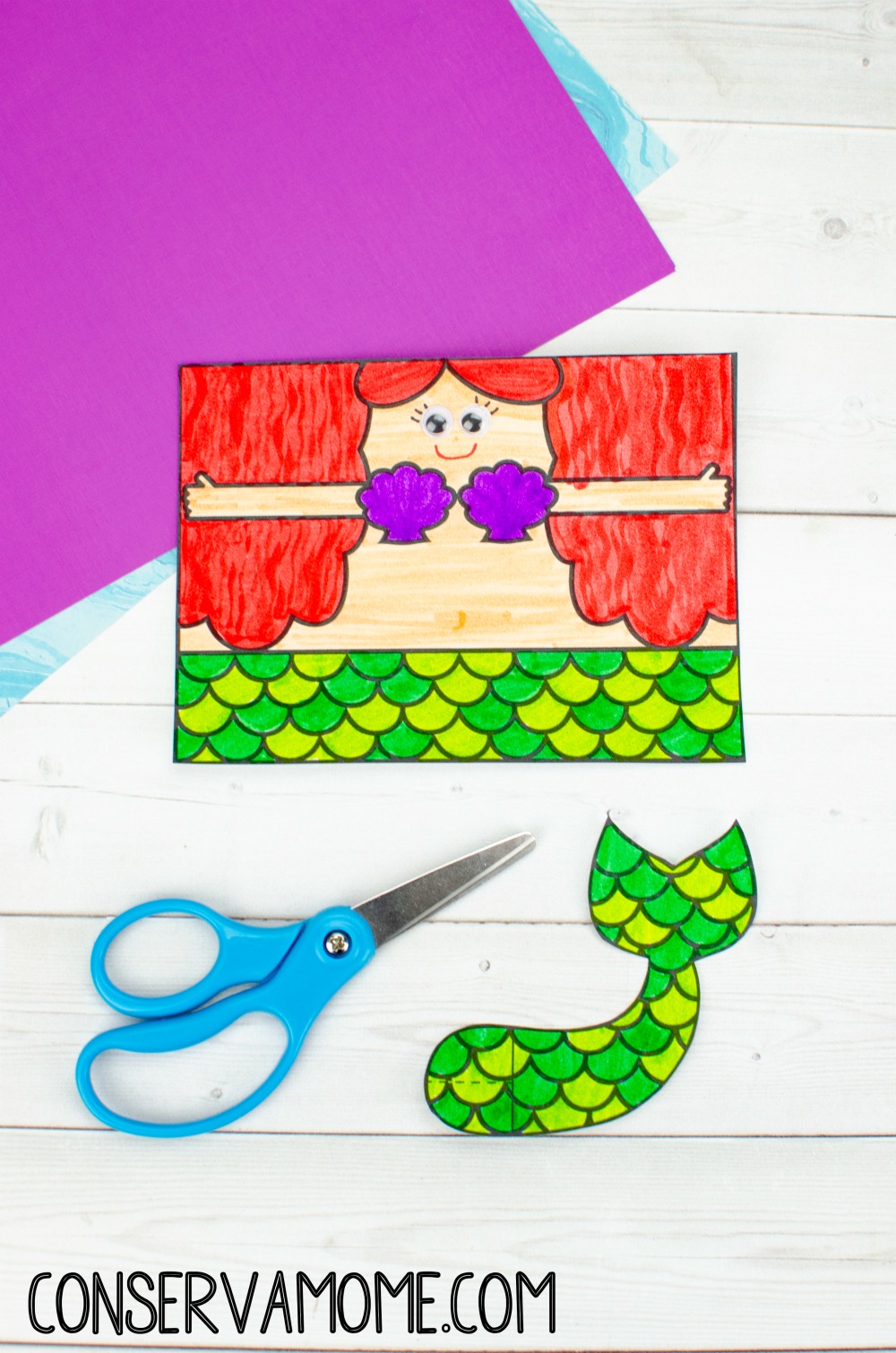 Now take the mermaid template and cut around her arms, up to the shell.
Then glue the mermaid template to the paper roll, leaving the arms out.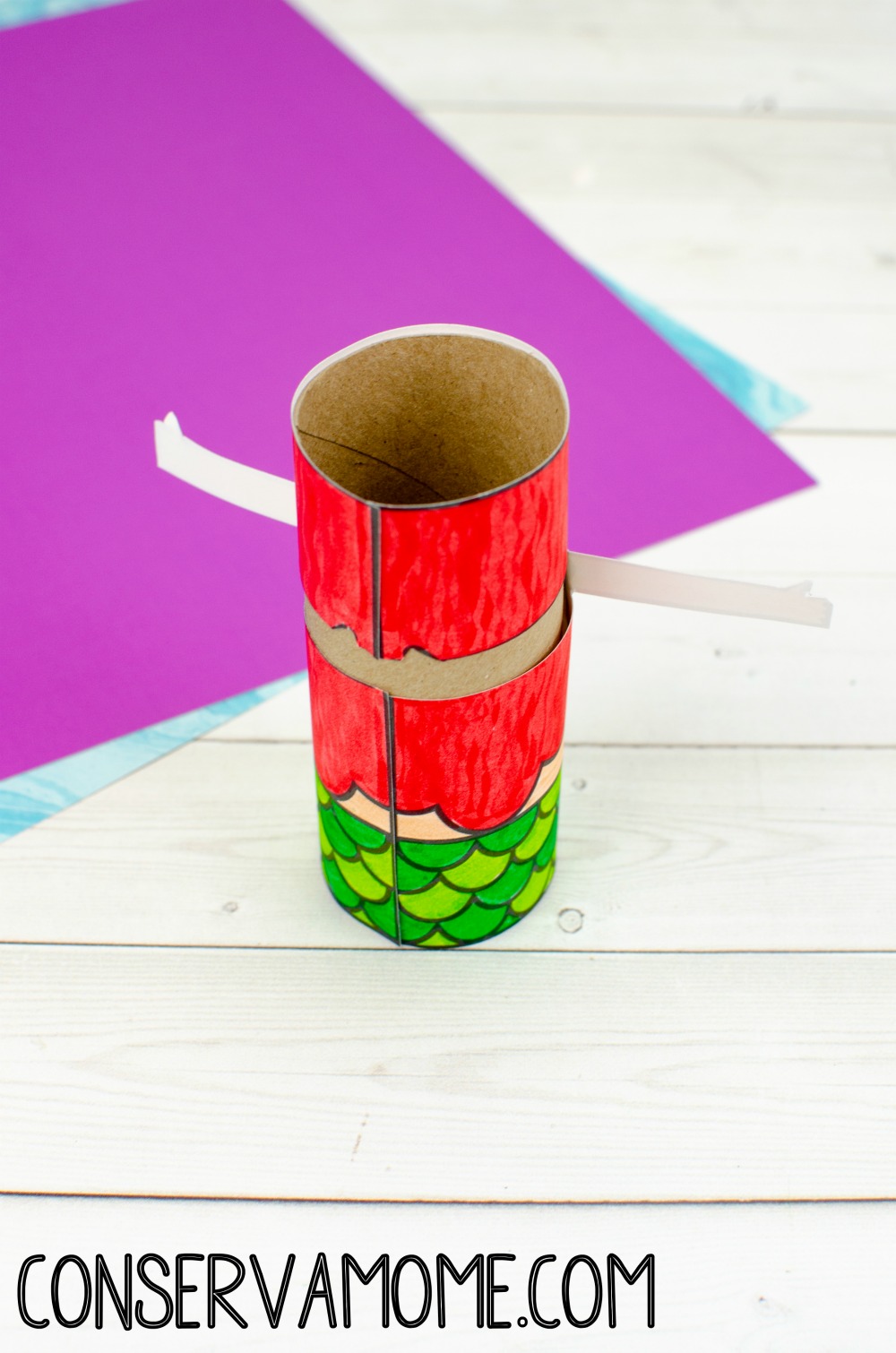 Next cut out the tail. Cut along the dashed line at the base of the tail. Fold one side forwards and one side back.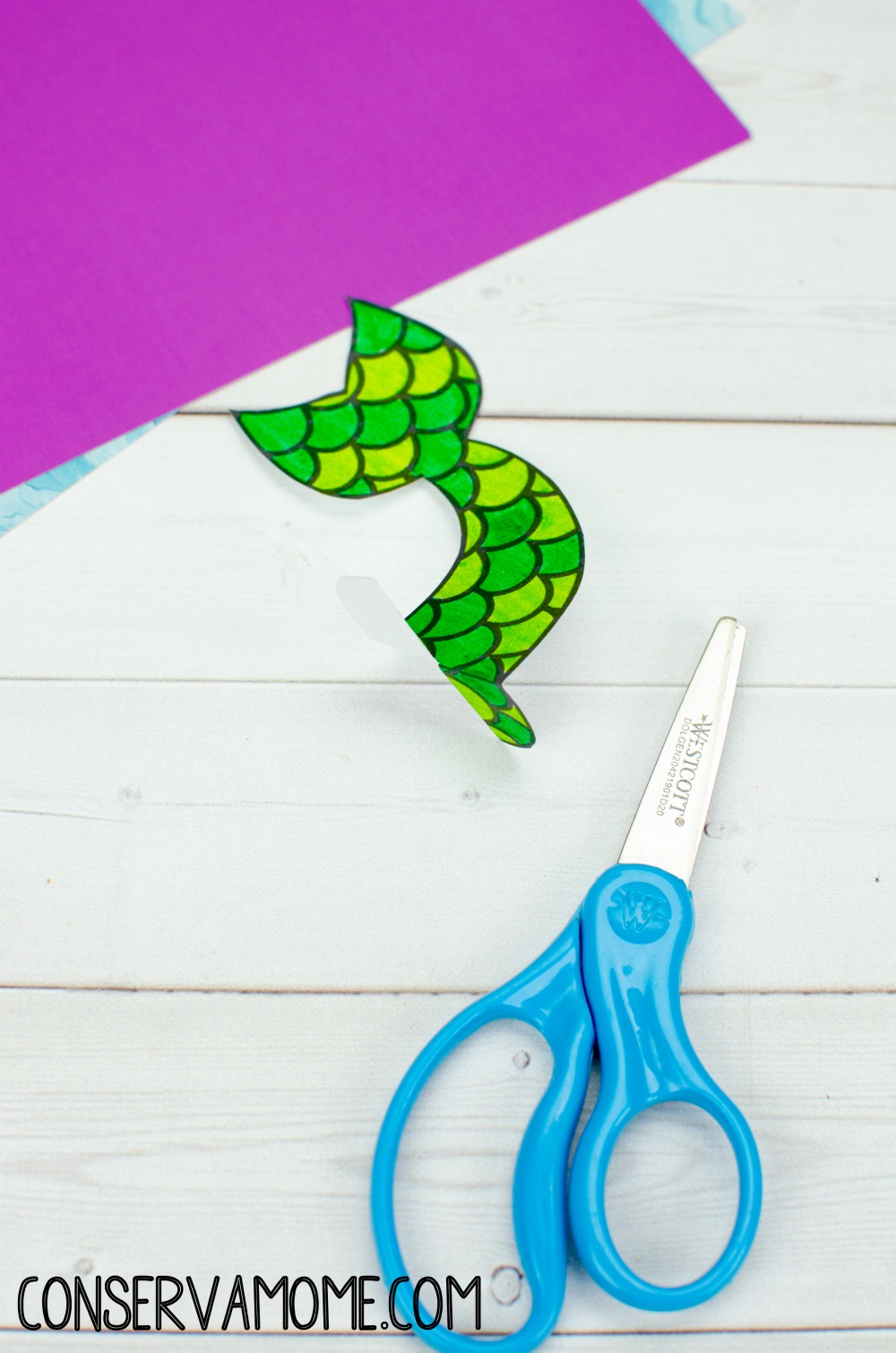 Glue the tail to the mermaid.
The craft is complete.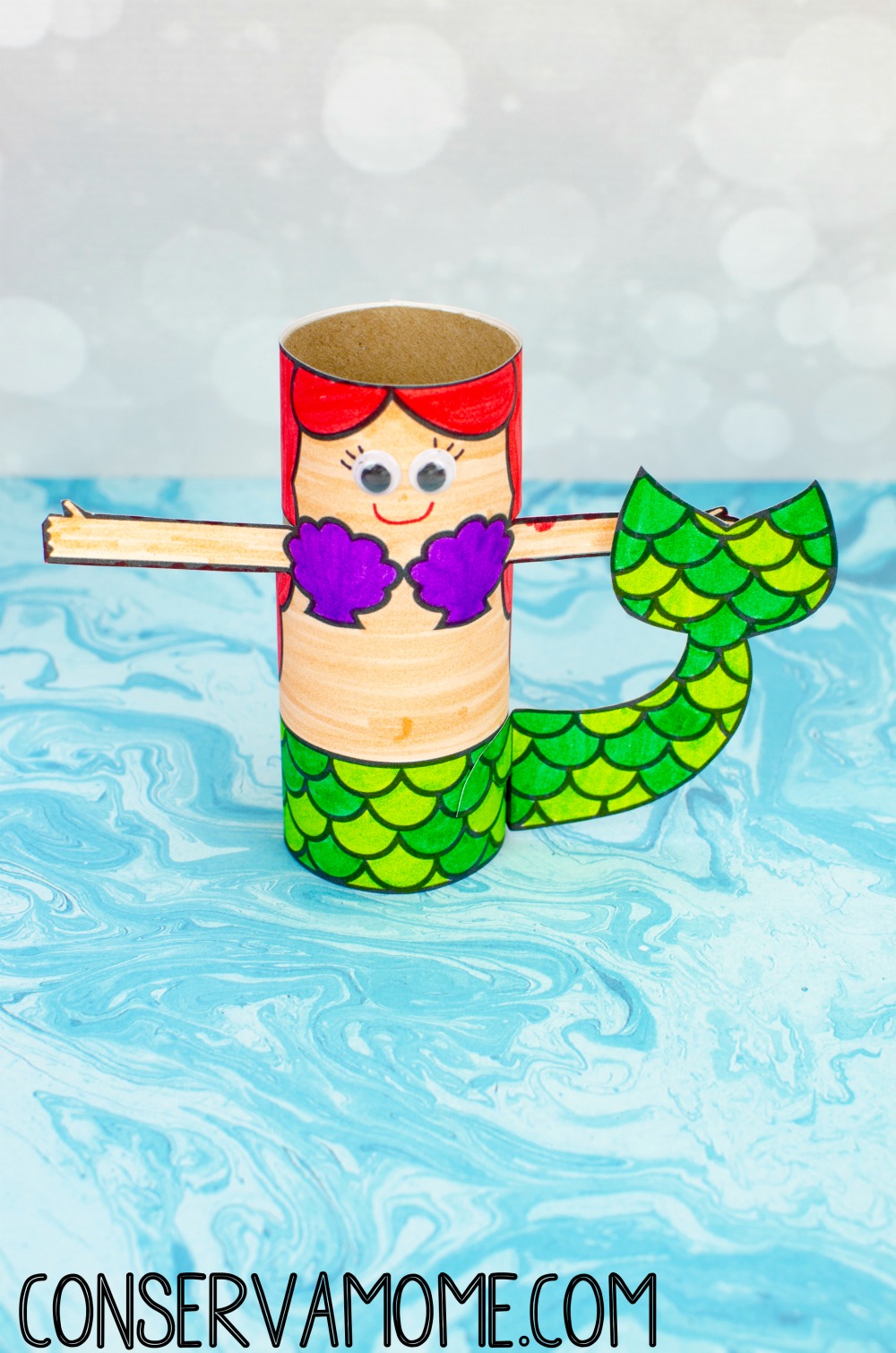 Isn't this the cutest? Looking for more fun Toilet paper roll crafts? Check out my Unicorn Toilet paper roll craft or Dinosaur toilet paper roll craft!
Love Mermaids? Check out this fun round-up of Mermaid crafts!