What a fun project for the kids! This adorable bee puppet craft will have their creating and using their imagination for hours! Perfect for summertime fun!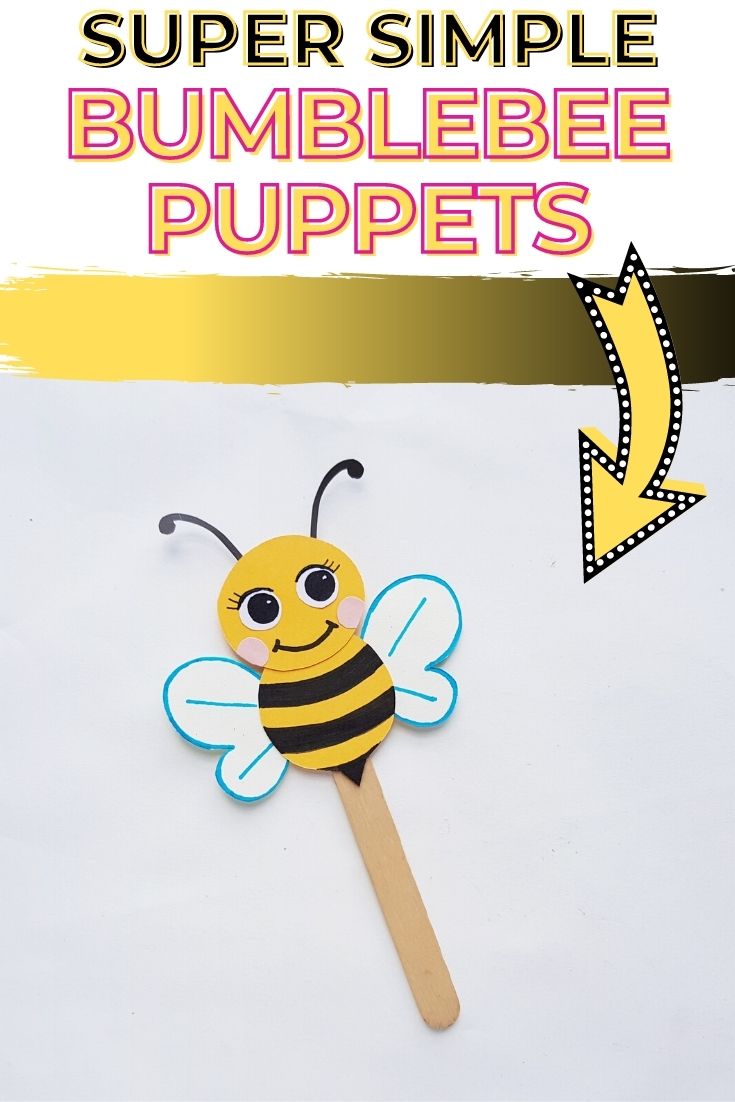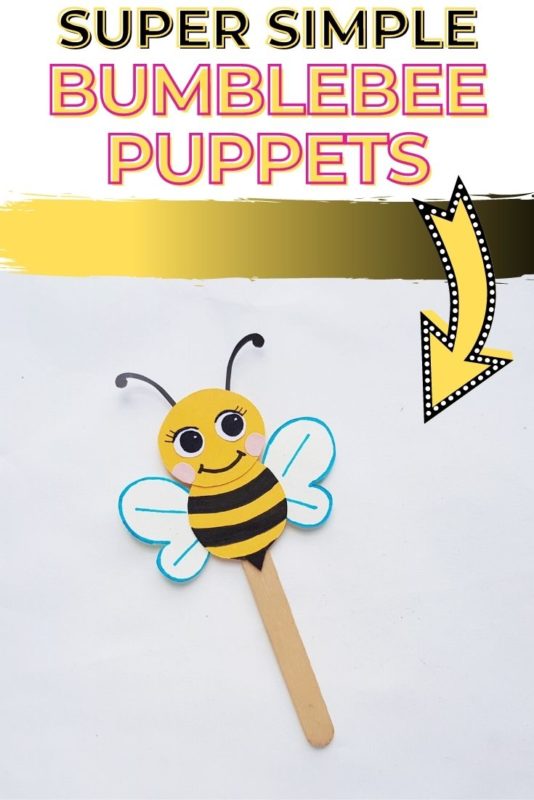 This post contains affiliate links. That means that if you make a purchase after clicking on a link I may earn a small commission at no extra cost to you.
Adorable Bee Puppet Craft
If you're in the market for a fun summer craft that the kids will love creating on their own, look no further than this adorable bee puppet craft. Not only can they make it and use their imagination to give it "life" but it's also a fun bee craft that they can literally do almost on their own as well.
Just hang out for adult supervision and let them take the reigns on this one. There's nothing better than watching them build their confidence and knowledge while working on their fine motor skills, too.
"Bee" ready for them to want to create this simple activity over and over again because you can't just have one bee puppet…you've got to have a whole bunch of them!
Supplies needed for this bee puppet craft:
Colored craft papers

Craft glue

Popsicle sticks

Sharpie

Pencil

Scissors
How to make this Bumblebee puppet
Select yellow, pink, black, and white (or any color of your choice for the wings) colored craft papers for the craft. Trace the wing patterns on white paper, the antenna patterns on black paper, and the 2 small circles on pink paper; trace the head and the lower body pattern on yellow-colored craft papers. Cut out the traced patterns.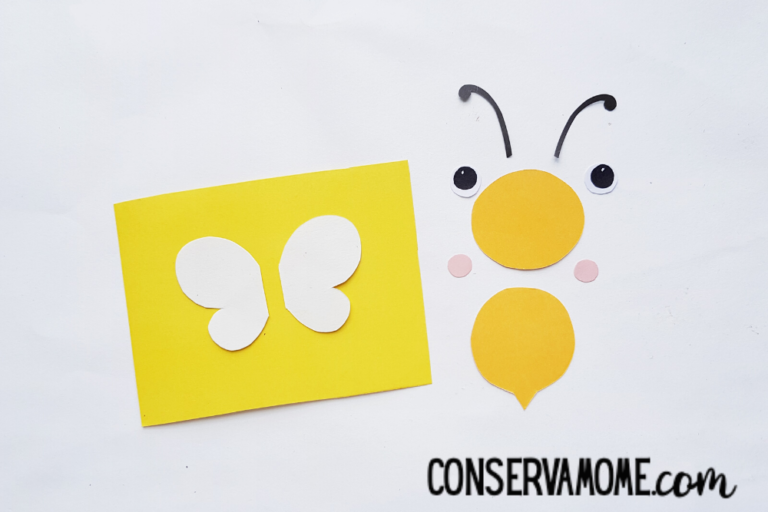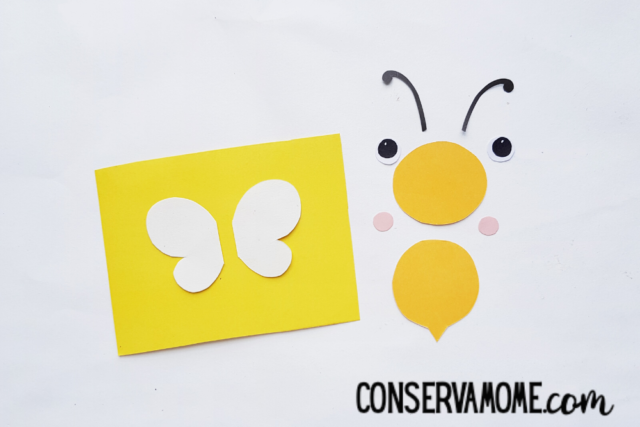 Take the head cutouts and stick it with the lower body cutout by slightly overlapping it from the top end (opposite to the pointy end).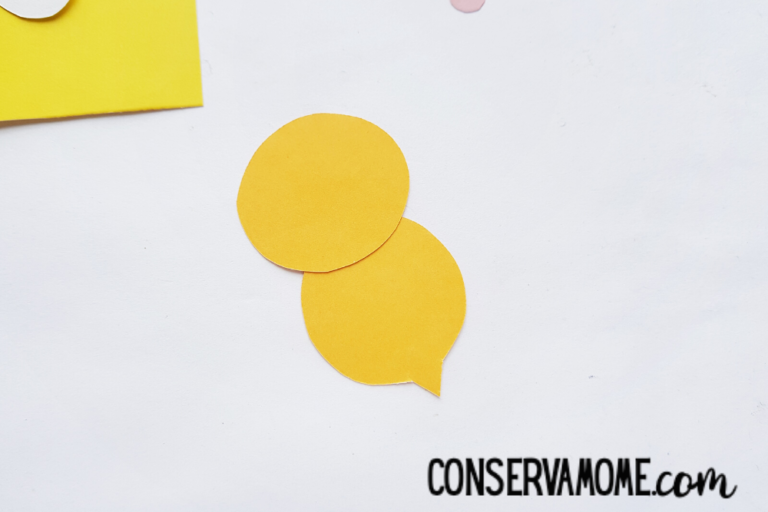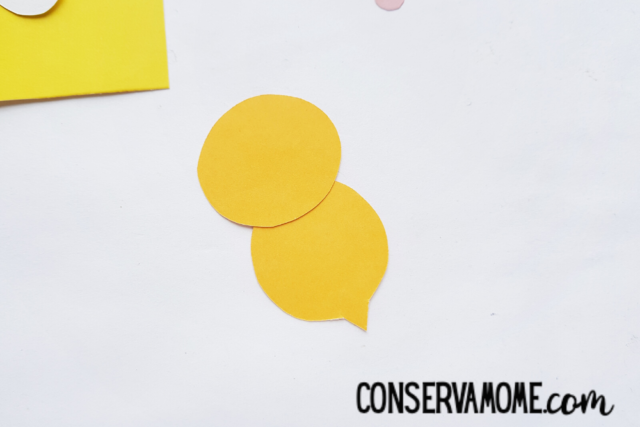 Attach the antenna cutouts on the top side of the head pattern. Attach the eyes and the blush (pink circles) as well.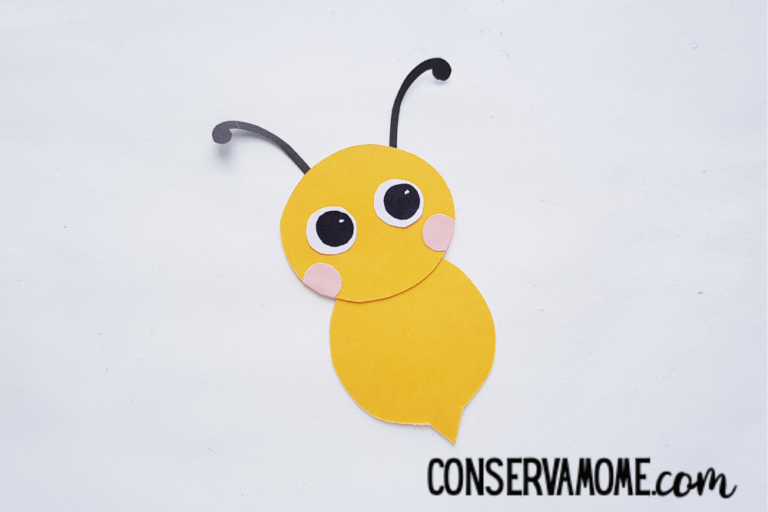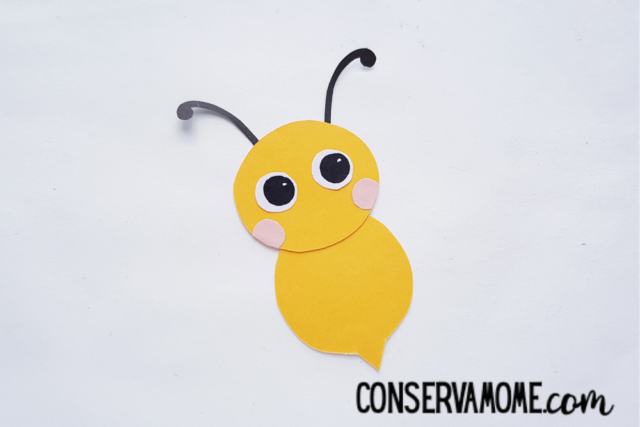 Use a black sharpie or marker pen to draw the strips on the lower body pattern. I also did some details on the eyes.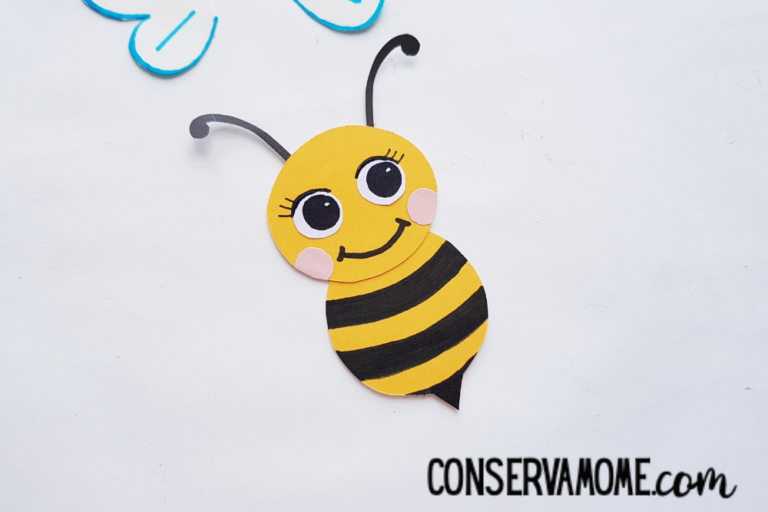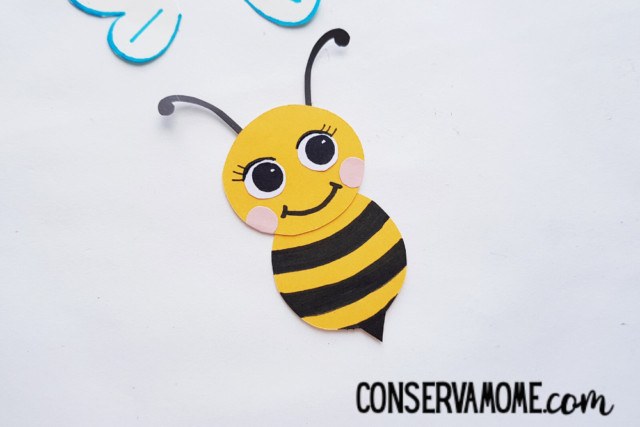 Attach the wing cutouts on both sides of the lower body pattern.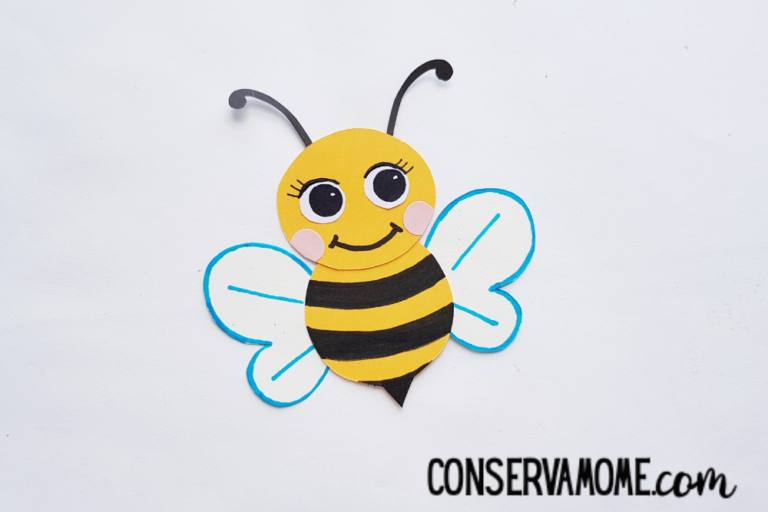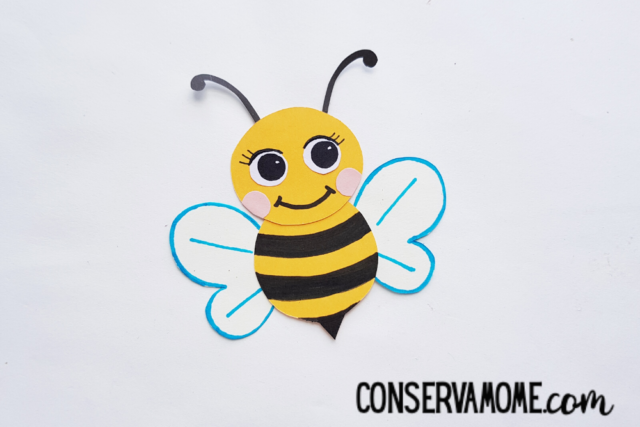 Attach the bee papercraft on a popsicle stick to complete the craft. Let the kids have fun playing with their new puppet!
Fun Ideas for Imaginative Play
The great part about making puppets at home is that it opens a world of imagination for the kids. They'll be able to use their puppets to increase their imaginative play and have fun doing so, too.
Some simple ideas are to have them use these puppets to play with their other toys or create their own play and then use their bee puppet to bring it to life!
As long as they're using their minds and having fun, there really isn't a wrong way for them to be creative!
Looking for another for more bee fun? Check out this Free Busy Bee printable pack filled with fun activities for your busy bees!
Make certain to check out our other DIY puppets as well. We have this Baby Yoda Paper Bag Puppet that is so much fun to make and also a great way to show the kids that puppets can be made using different supplies that you have lying around the house.