This Baby Yoda Paper Bag Puppet is such a cute craft and an easy way to make your very own DIY puppet. Plus, who doesn't love all things baby Yoda right now?! Let your children give their best Yoda voices and impressions with this adorable homemade puppet is the perfect baby yoda craft.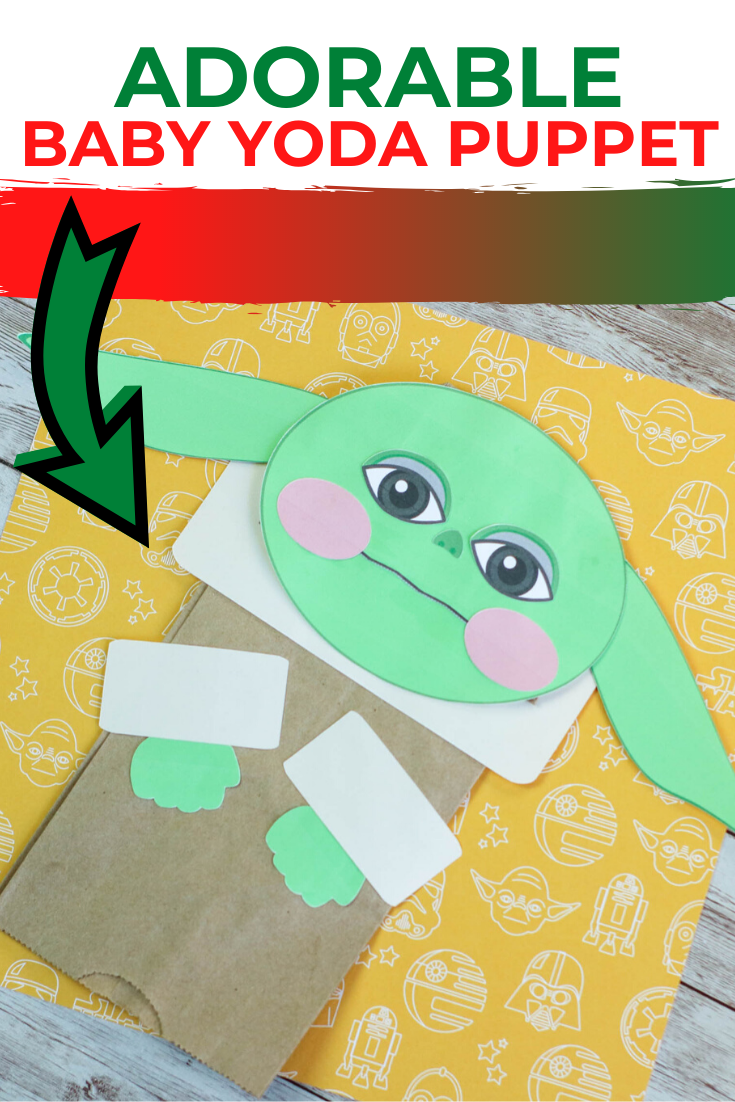 *This post contains affiliate links. That means that if you make a purchase after clicking on a link I may earn a small commission at no extra cost to you.
Baby Yoda Paper Bag Puppet
The world is obsessed with baby Yoda right now, and for good reason. Why can deny those adorable green ears and his all-knowing smile? Even if you're not a Star Wars fan, you still more than likely have a soft spot in your heart for this adorable green little guy.
Playing with puppets is a great way for kids to use their imagination on so many levels. Not only do they get to pretend to be the character but they also get to create the entire storyline as well.
And if you're lucky enough to sit in the audience to watch their latest and greatest play, then you'll know that being a puppeteer is one that kids don't take lightly.
After all, when they work so hard to create their perfect puppet, you know that they're going to take quite a bit of time to play with it as well. This means that the creative juices in their minds will be flowing and you're in for a true treat.
If you have multiple kids, plan on making this Baby Yoda Paper Bag Puppet multiple times. Then let them talk and act out their favorite puppet thoughts all day long.
We already have a "talk like a pirate day" that we celebrate each and every year, so maybe we should all petition to have a "talk like a puppet day" as well!
Baby Yoda Craft
With only three simple supplies needed, these puppets are going to be created in no time at all!
Supplies needed to make your very own Baby Yoda Puppet
Brown paper bag

Quick dry tacky glue or school glue

Baby Yoda Template File you can grab here.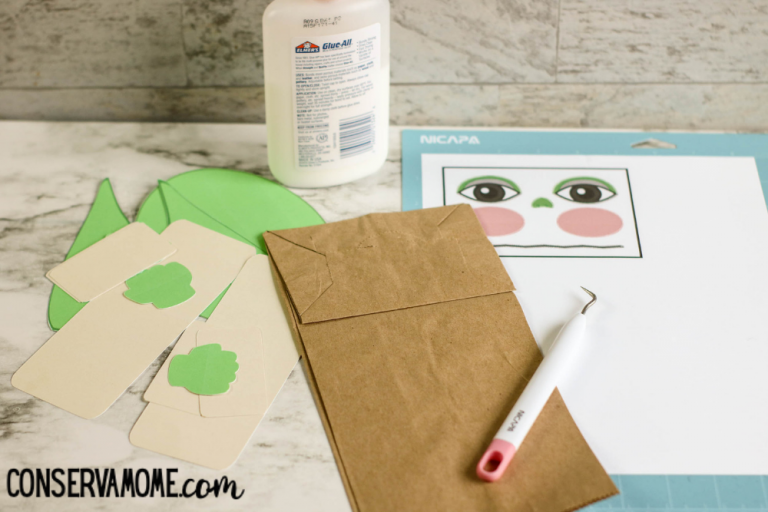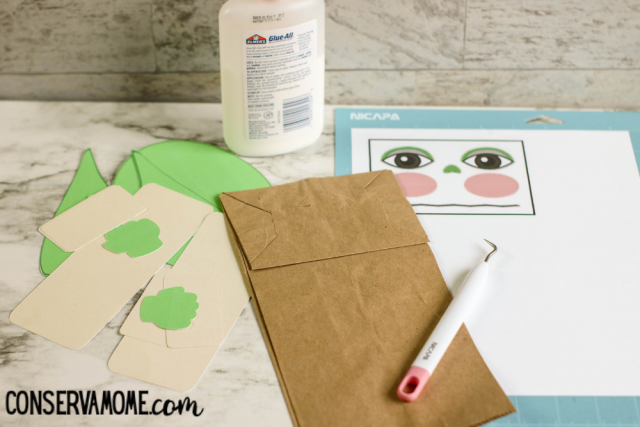 How to make a Baby Yoda Paper Bag Puppet
Print the Baby Yoda Template file of your choosing.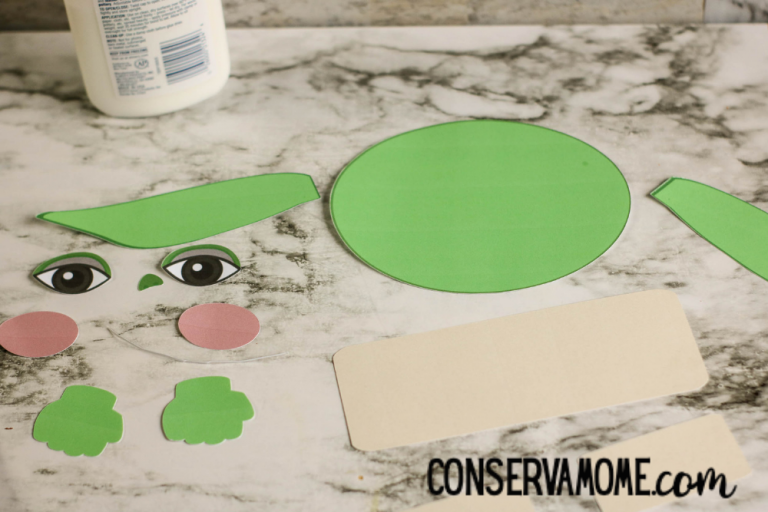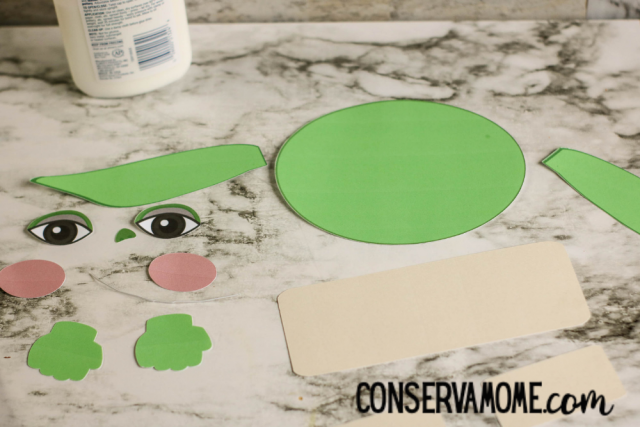 If printing with cutting machine, upload the correct file to your software. Resize the images to fit 5 to 6 inches wide, depending on the width of the paper bag. Select to print and cut. Be aware that the SVG and EPS files are in black and white. If you choose to print in color, you will need to set those colors within your software manually.
Add the paper layers to the paper bag to create the coat, ears, and face.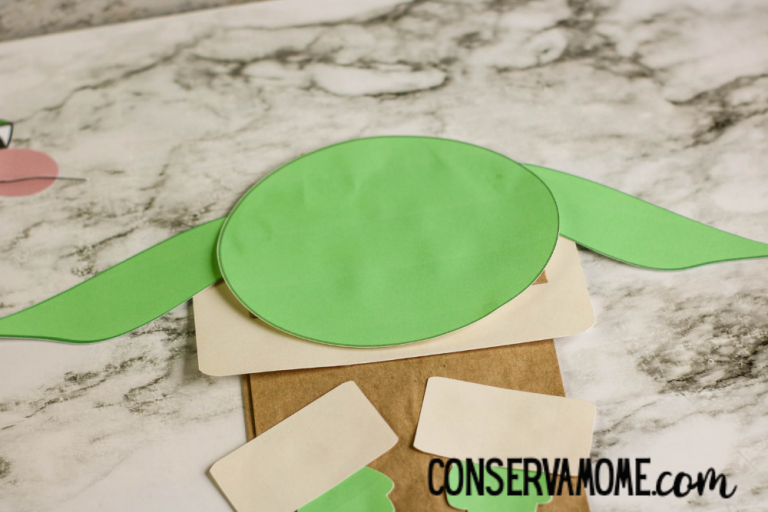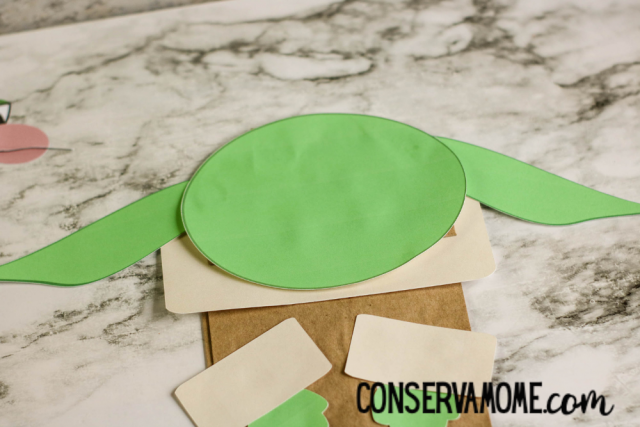 Have fun and enjoy playing with your new Baby Yoda Puppet!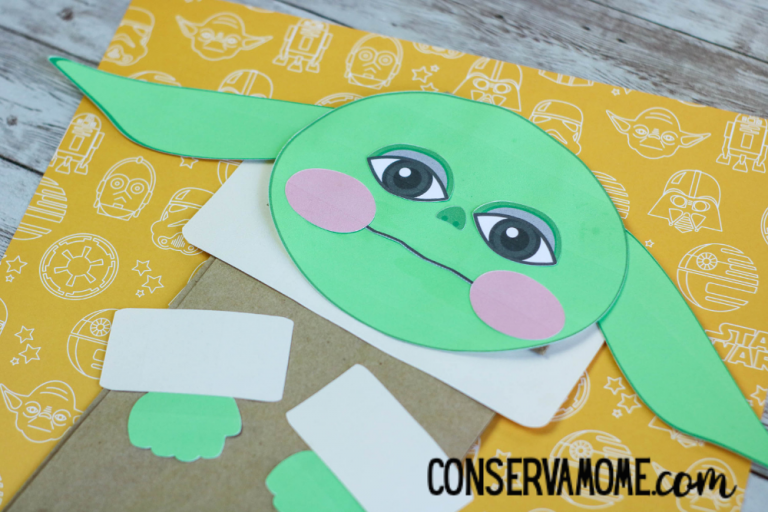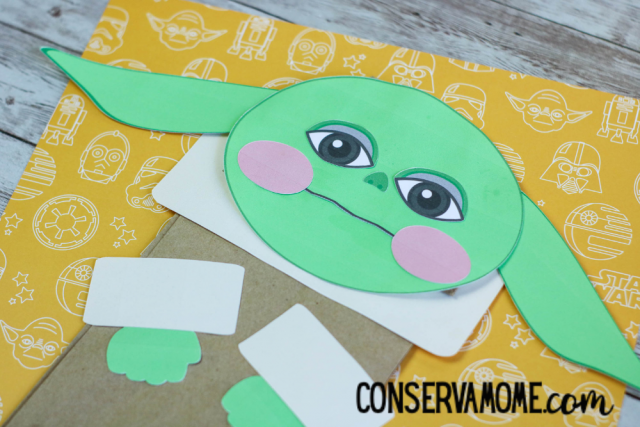 This is certain to be the hit of the day in your home once it's done and ready to be played with!
Are you looking for more fun craft ideas?
Check out our 30 Free Star Wars Printables for Kids