Have some empty toilet tubes and feel like being crafty? Check out this simple and fun Airplane Toilet paper roll craft idea! This activity is a creative way to show your child how to reuse something that could have easily just been tossed in the trash.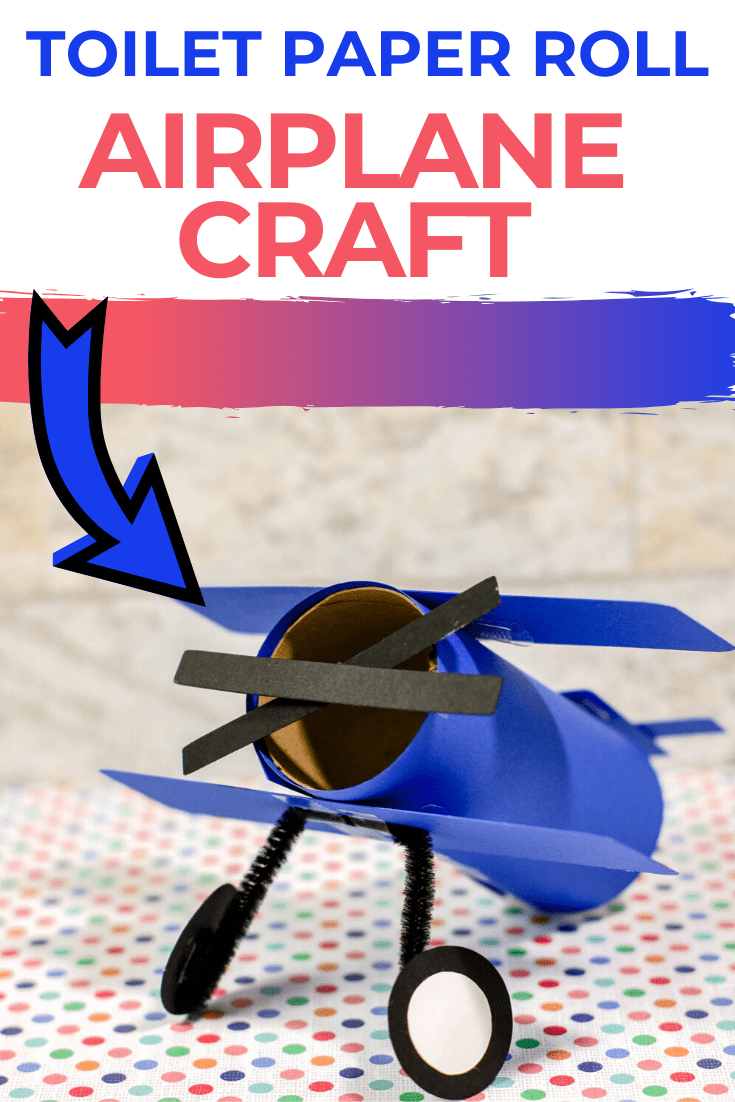 *This post contains affiliate links. That means that if you make a purchase after clicking on a link I may earn a small commission at no extra cost to you.
How to Make An Airplane Toilet paper roll craft
First off, can we all just agree that this craft is so darn cute?! It's hard to believe that what was once something that held your toilet paper is now this cute and fun airplane!
We LOVE making Toilet paper roll crafts in this home. You can check some of my favorite ones out like this
What I love most about this airplane activity is that it's a great way to teach your child about upcycling. So many times we just toss things that we think we're done with when they could have easily been used to create something cool.
Sitting down with your child and showing them that they have the ability to see an object and turn it into something fun is a great way to stimulate their minds and to encourage their creativity and imagination as well.
We used a few different colored papers for this craft so you'll see our final image in blue and our process photos in green. You can use any color of paper that you want!
Supplies needed for this Airplane Toilet Tube Craft
1 clean cardboard tube, like a toilet paper tube (per project)

Glue

Scissors

1 black Pipe Cleaner

White paper

Black paper

Colored pape

r

Clear tape
How to make this Airplane Toilet Tube
To use a cutting device (such as Cricut Explore), use the PNG images. Upload to your machine software. Size the images as follows:
Black pieces = 3 inches wide

White pieces = 2 inches wide

Colored wings = 5 inches wide

Colored wings (resized for the tail pieces) = 2 inches wide
Cut another sheet of paper to fit the cardboard tube, approximately 4 inches by 6 inches. Glue the paper to the cardboard tube.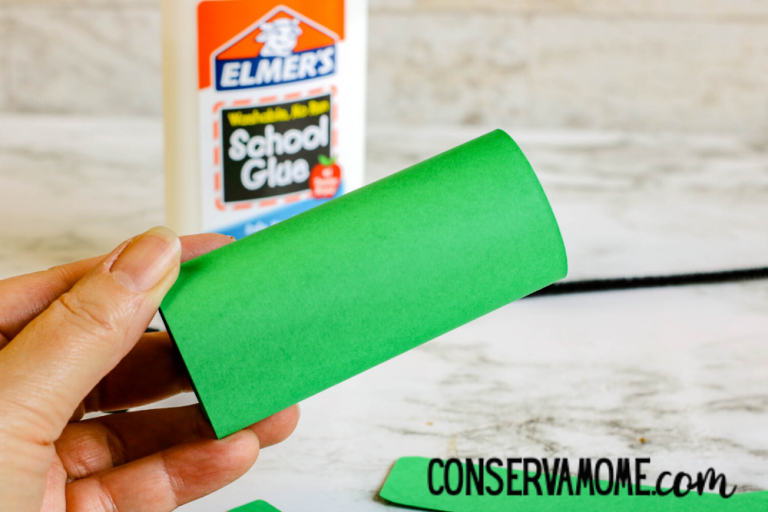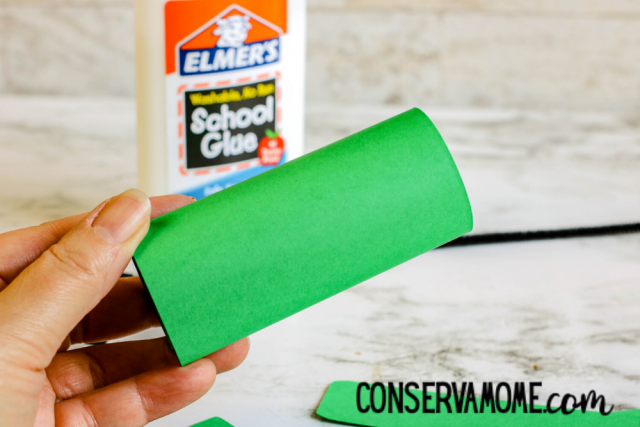 Attach the wings and tail to the tube.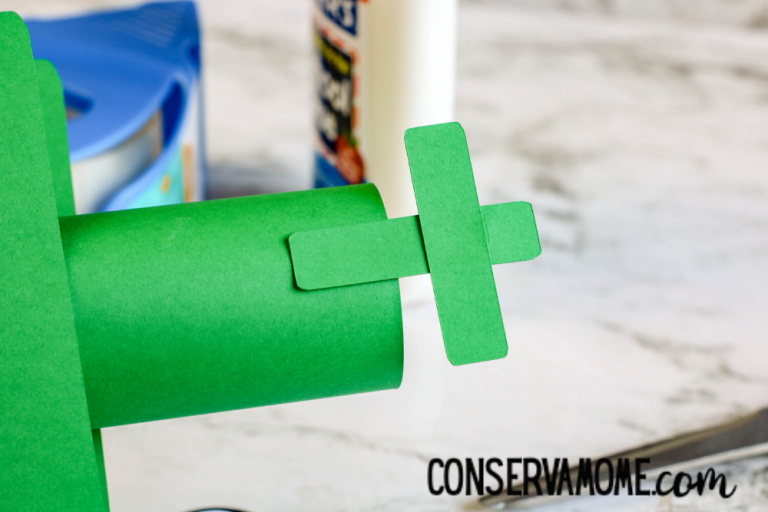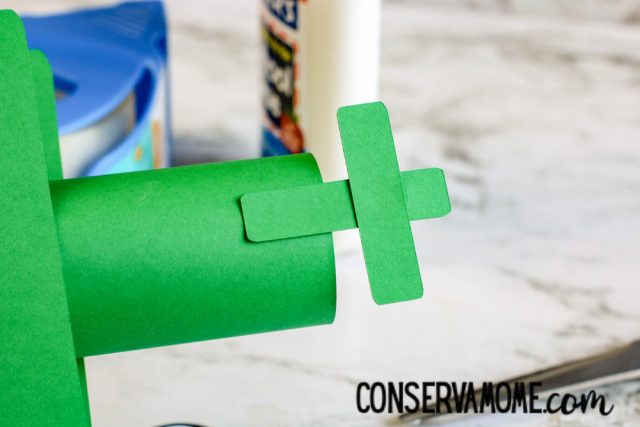 Glue the wheels together placing the white inner wheel over the black outer wheel. Allow drying.
Cut chenille stem in half and bend into shape for landing gear, with a flat space in the middle to attach to the plane, and the ends bent upward to give stability.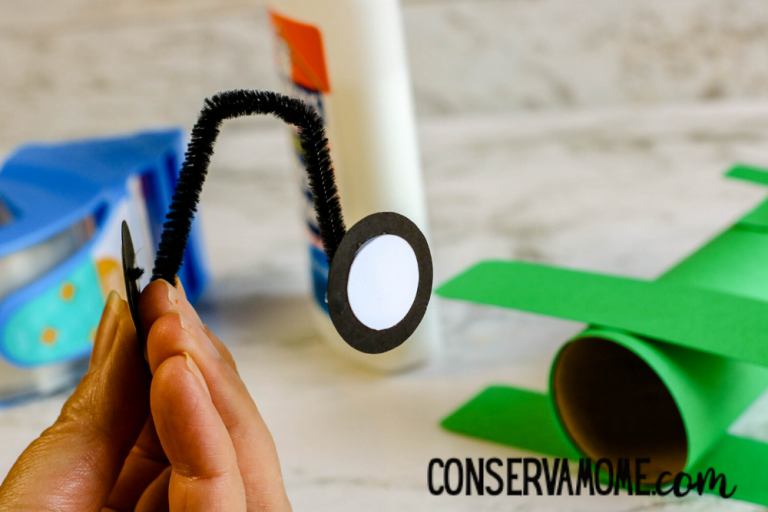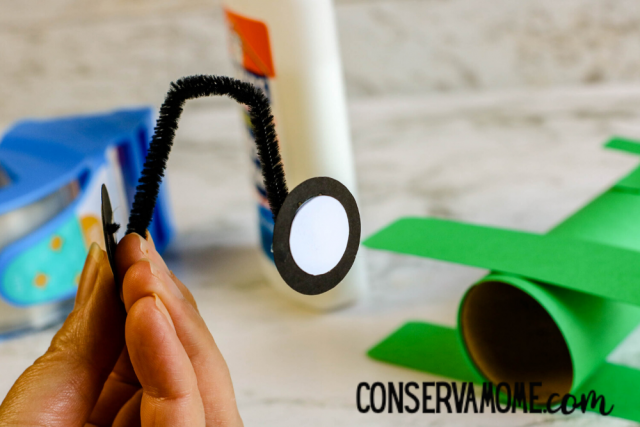 Glue the wheels to the pieces of the chenille stem that are bent upwards. Use clear tape to attach the landing gear to the bottom of the plane.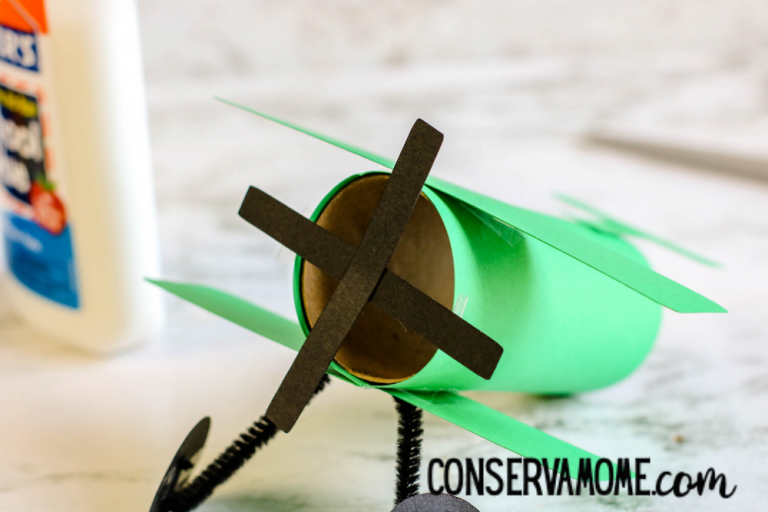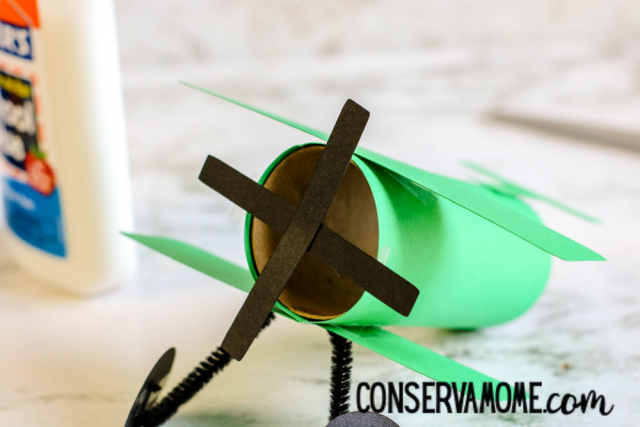 Allow the craft to dry completely before playing or displaying.
Tips for Making this Airplane Toilet Tube Craft
The biggest tip I have when making this is to make certain to let everything dry completely before using or moving. This will help to ensure that it's going to last and not fall apart.
If you like this simple activity for kids, make certain to check out our Glow in the Dark Bouncy Balls as well. They're so fun to make and the kids will love them!
Looking for other Toilet paper roll craft ideas? Check out my Dinosaur Toilet paper roll craft or my unicorn toilet paper roll craft.