.If you're looking for a super fun craft that the kids are going to go crazy for, check out these super simple Glow in the Dark Bouncy Balls . This is certain to keep them busy and active for hours!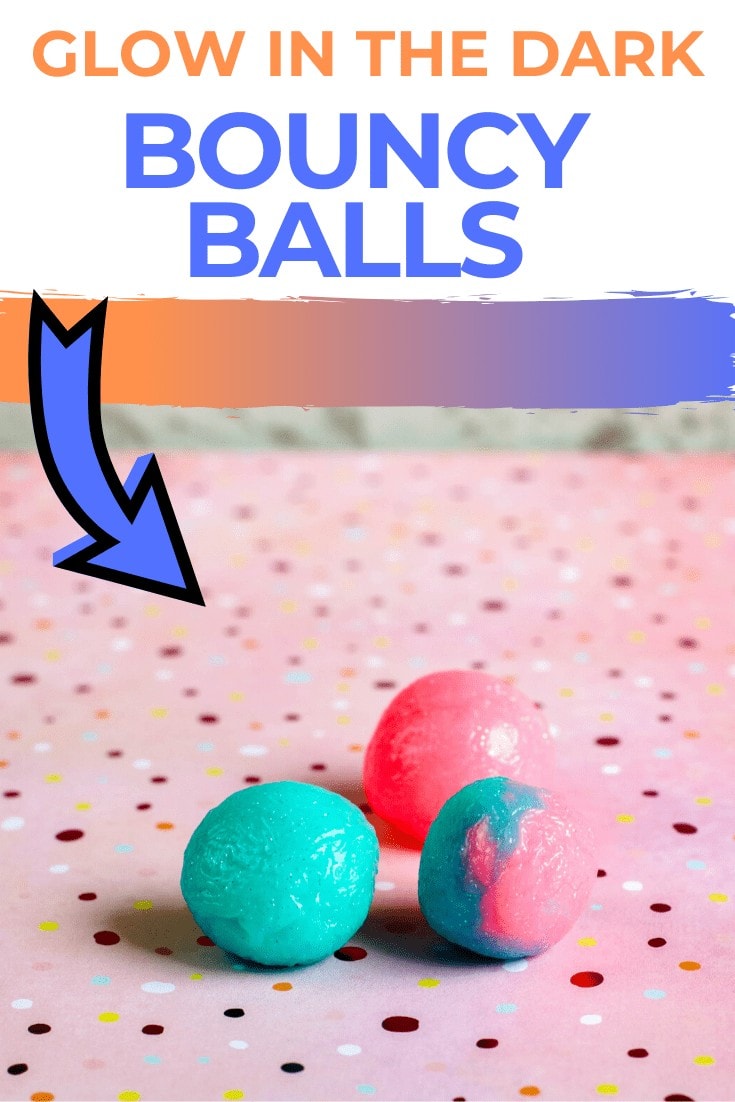 *This post contains affiliate links. That means that if you make a purchase after clicking on a link I may earn a small commission at no extra cost to you.
How to make Glow in the Dark Bouncy Balls
I think we can all agree that bouncy balls are pretty cool on their own but when you factor in the fact that these bouncy balls glow in the dark, they're a whole other level of fun.
Not only does your child get to make them from start to finish all on their own but then they get to have it sitting in their room glowing so that it's easy to find and never get lost. I can't tell you how many bouncy balls we've lost over the years…and if they would have been glow in the dark, we probably could have found them easily!
Let the kids take over and create this fun STEM activity so that they can learn the process of how bouncy balls are creating and how they work. It's a great activity that they'll easily learn from.
Supplies needed for these Glow in the Dark Bouncy Balls
IMPORTANT: Borax is not edible. This is not intended for children under 3 years old. Adult supervision required. Gloves are recommended for those with sensitive skin. Wash hands after playing. Glitter glue can also be used.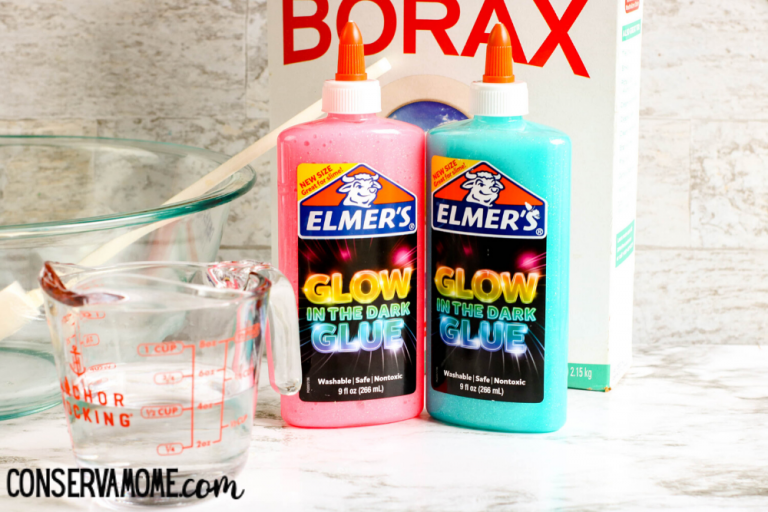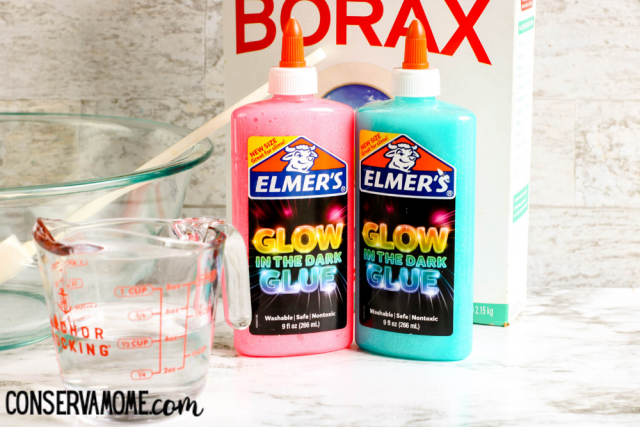 How to make these Glow in the Dark Bouncy Balls
Mix together the water and borax until the borax is dissolved into the water.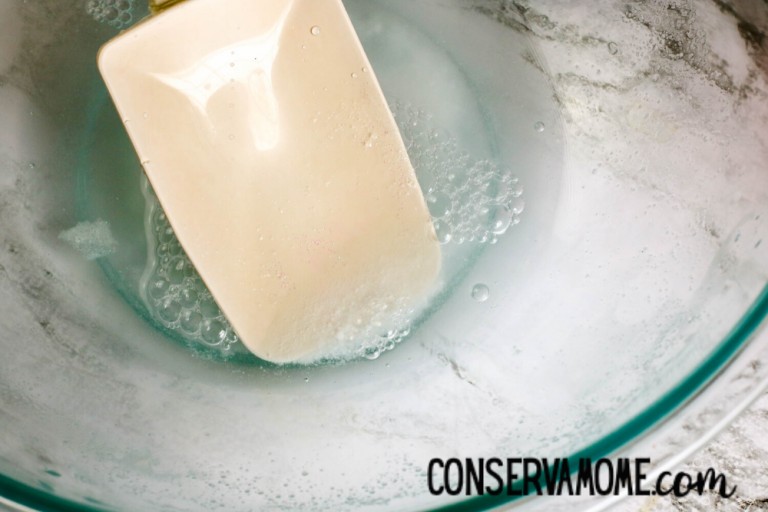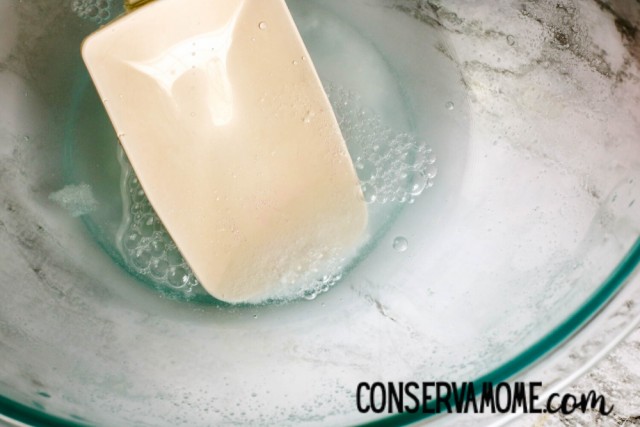 Once that is done, take and stir in the glitter and/or food coloring.
Next, you're going to want to stir in 2 to 3 tablespoons glue, depending on how large you want the ball to be. Stir as a thick slime begins to form.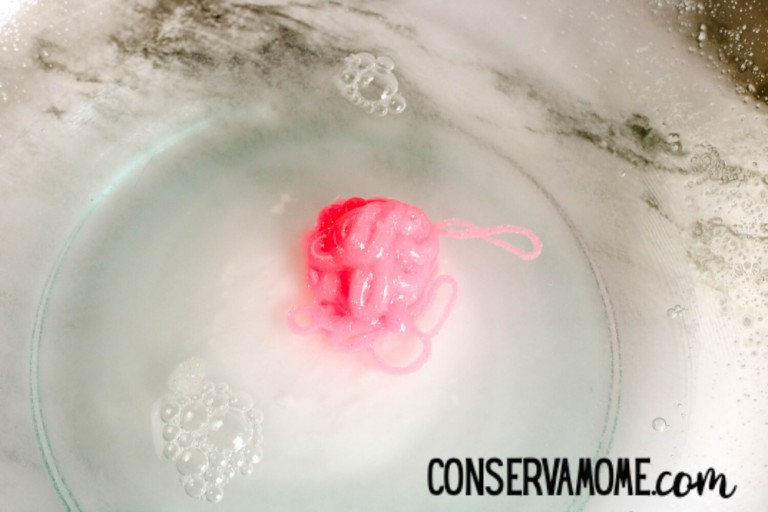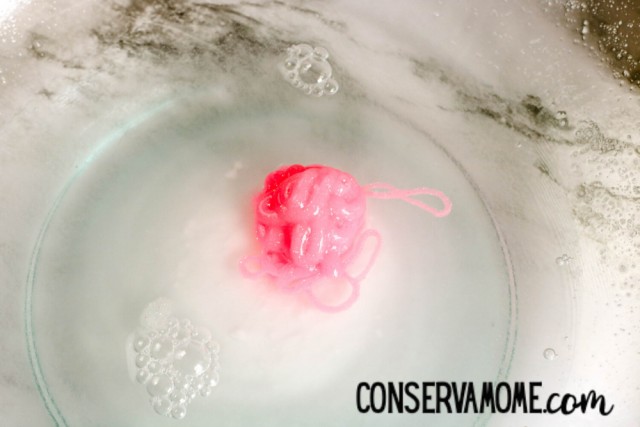 Once the glue has come together, use hands to squeeze and shape the ball. (This part will get a bit messy – but it's fun!)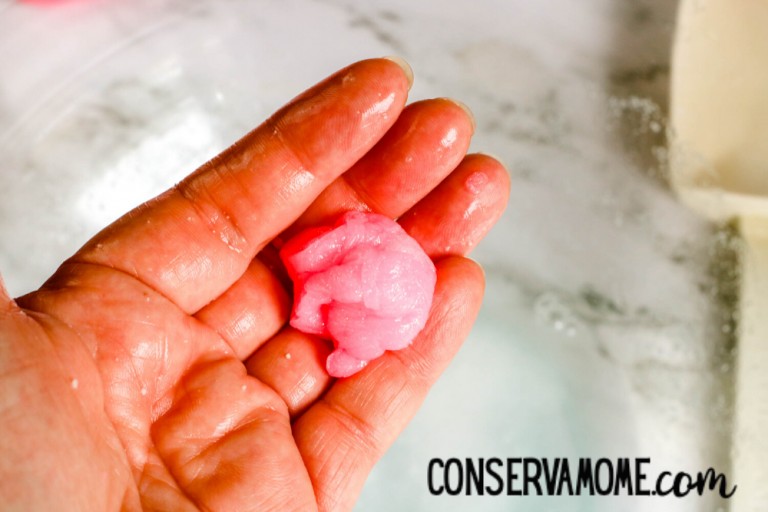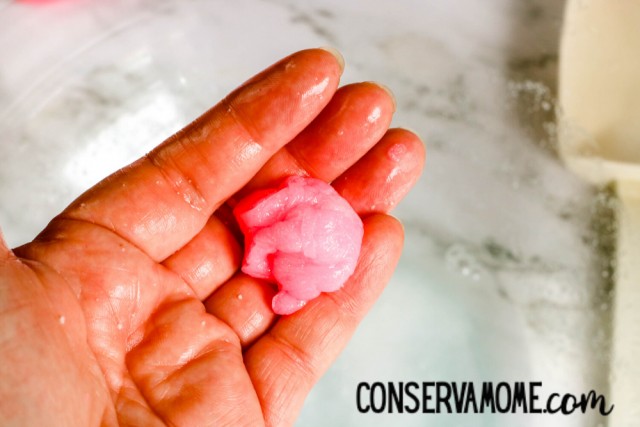 Remove the ball from the solution and roll it in your hands, squeezing together, until the stickiness is gone and the ball is shaped. If the ball is still sticky, dip the ball back into the solution and then remove and roll in your hands until smooth.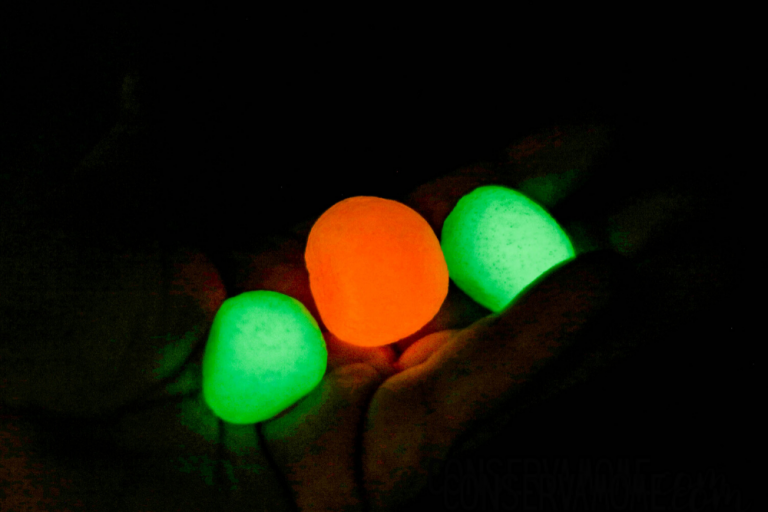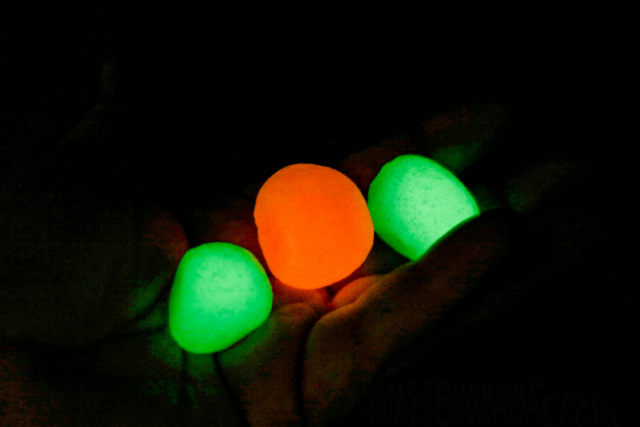 NOTES:
Consequently, If squeezed or thrown too hard, these balls will break but can be rolled and squeezed back together.
Ways to use this Glow in the Dark Bouncy Ball
Although your child probably doesn't need any tips on how to use a bouncy ball, there are a few fun things that you can do:
Play catch
Hide the bouncy ball in the dark and see who can find it
Take it outside and bounce it around the driveway
Roll it on the floor and measure its distance
See how much fun this activity can be? In a very short amount of time, they'll have their own bouncy balls to play with all day long!
Make sure to pin and share this fun post below. That way others others can have fun making their very own glow in the dark bouncy balls!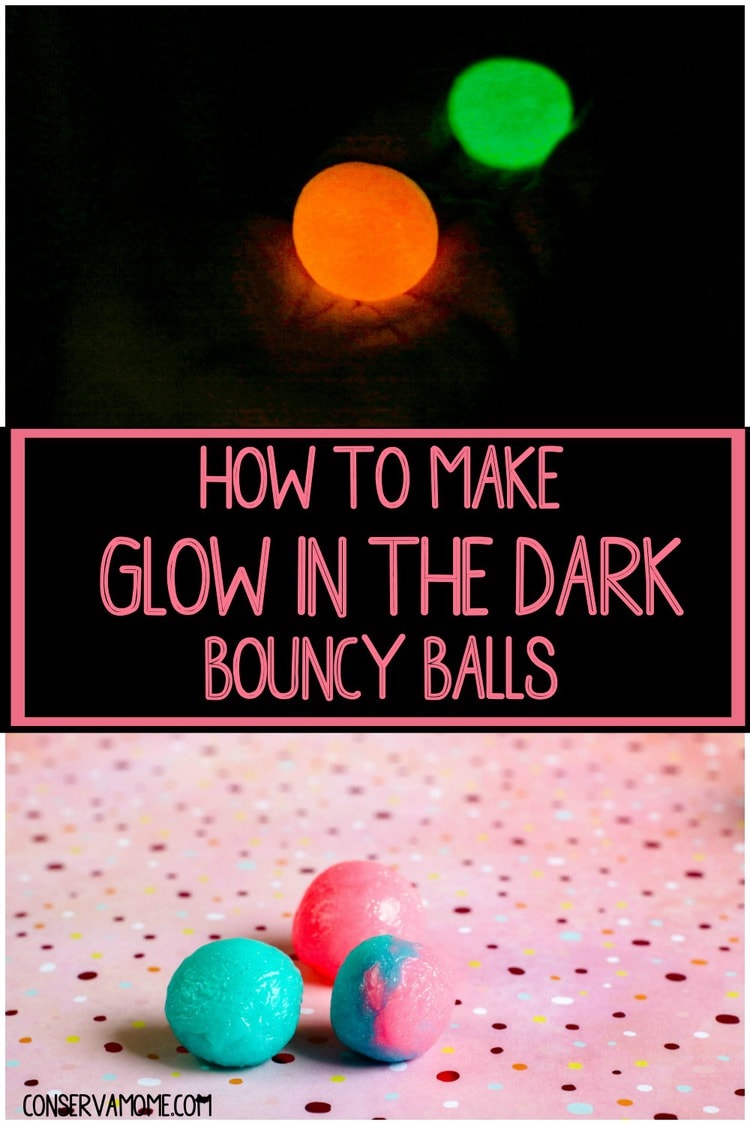 Make certain to check out our Magic Glitter Activity – A Fun Science Activity for Kids as well. Without a doubt , this is another great activity that the kids will love!