Does your child love the idea of magic? It's time to let them show off their skills with this fun and simple Magic Glitter activity. Get ready to be wowed and amazed! It's really fun to see! This is the perfect fun science activity for kids.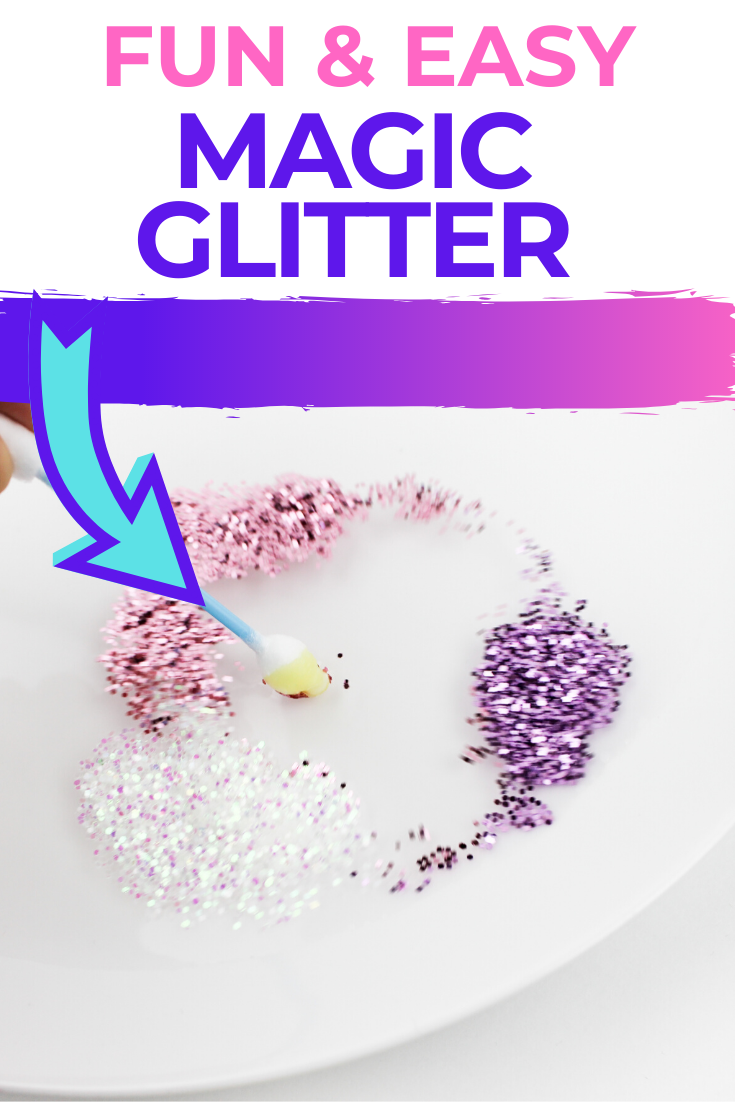 *This post contains affiliate links. That means that if you make a purchase after clicking on a link I may earn a small commission at no extra cost to you.
Magic Glitter – A Fun Science Activity for the Kids
All kids dreaming of magic and wonder how it happens. Think back to your own childhood…you were probably the same. But why wait for a magic kit to "appear" when you can set up and create your very own magic tricks at home? The kids will love the fact that this is something that they can do all on their own and you'll be able to sit back and watch their confidence and curiosity soar.
This activity is fun for all ages and truly is one that will never get old. And the best part? It takes minimal effort to set up and can be done over and over again. You can even set up a fun Zoom call so that everyone in your family can see your child do this trick as well.
Supplies needed for Magic Glitter
Just gather up the simple list of supplies below to get started.
Glitter

Large dinner plate

1-2 cups of water

½ tsp Dish soap (I pre-poured my soap into a tiny plastic cup)

Cotton swab

Optional: confetti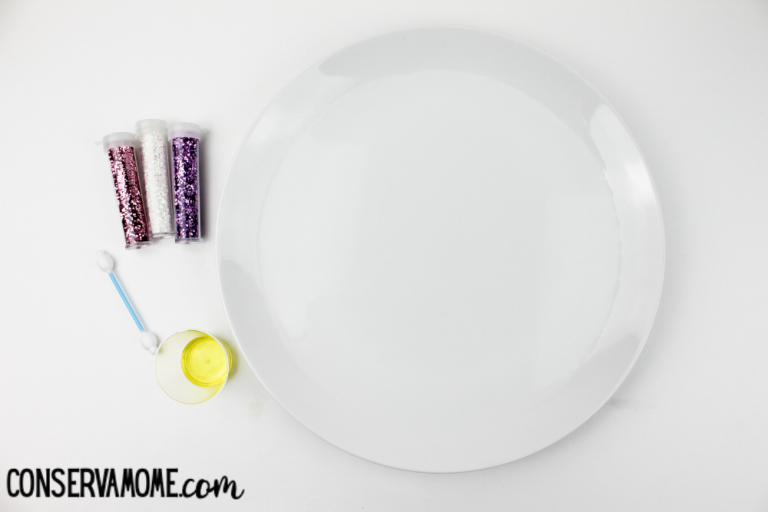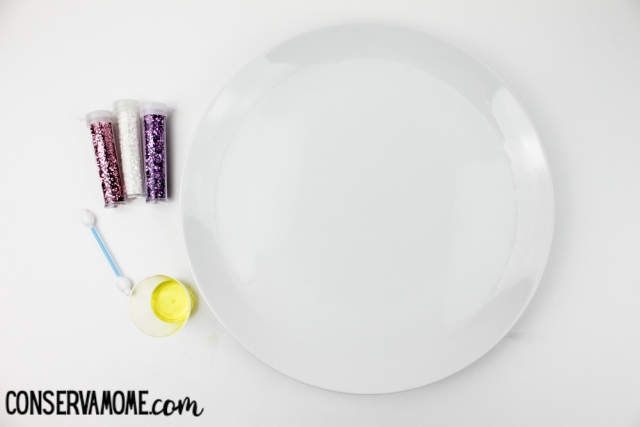 How to set up this fun Magic Glitter Activity
Pour water onto the plate. Do not overfill.
Sprinkle the desired amount of glitter in the middle of the plate on top of the water. Repeat this for each color. If using confetti, add confetti carefully on top of the glitter. (Note: It's okay if your glitter starts to move around a bit towards the sides of the plate.)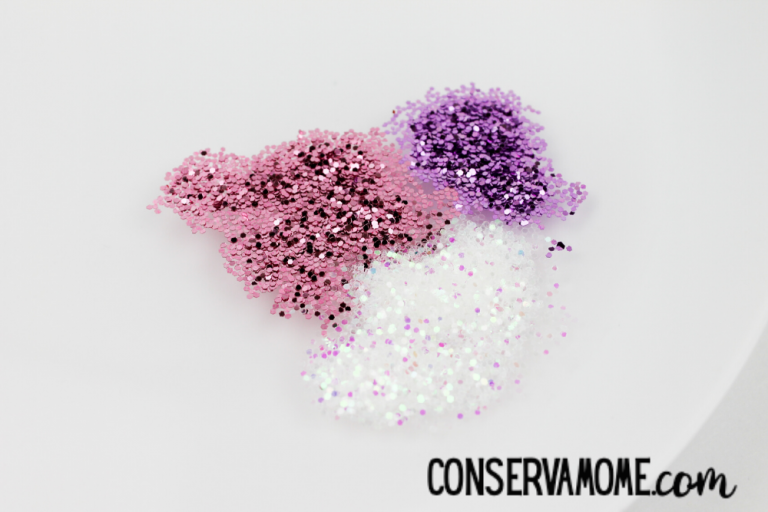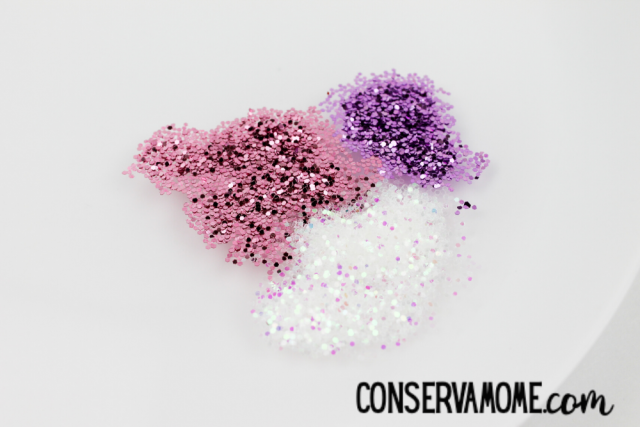 Dip the cotton swab into the dish soap.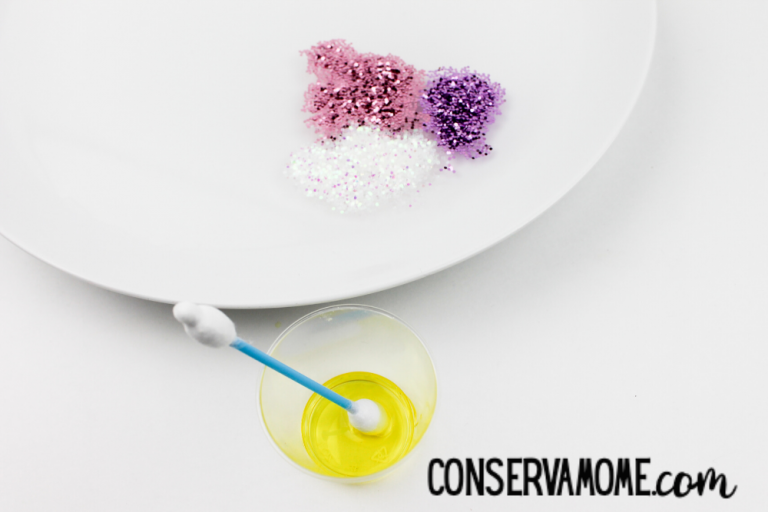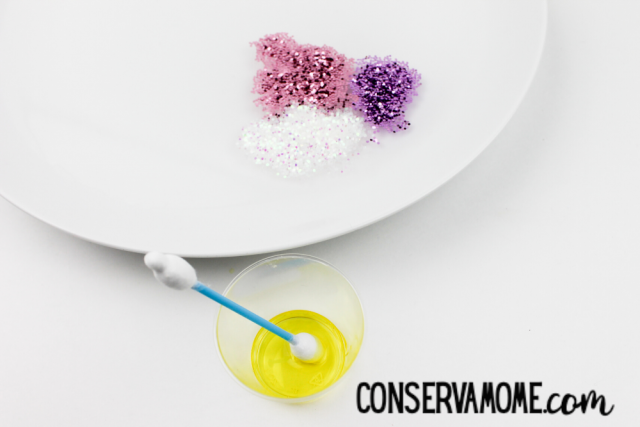 Place the cotton swab into the center of the glitter and watch the glitter and/or confetti scatter fast and move to the sides of the plate!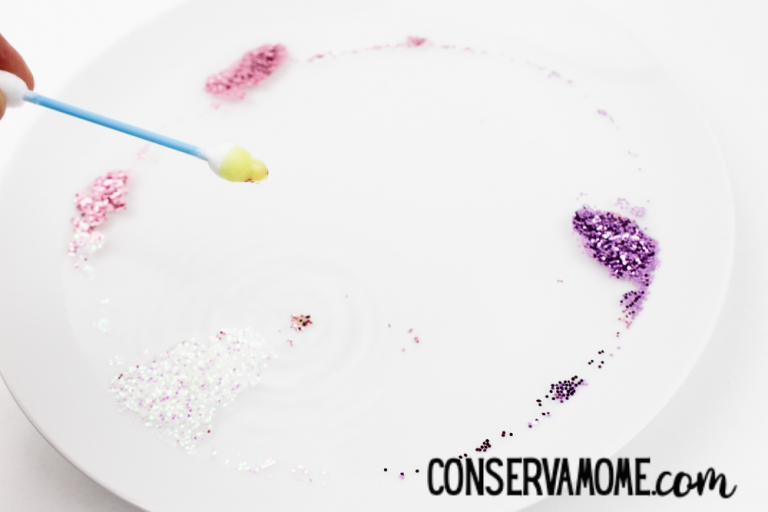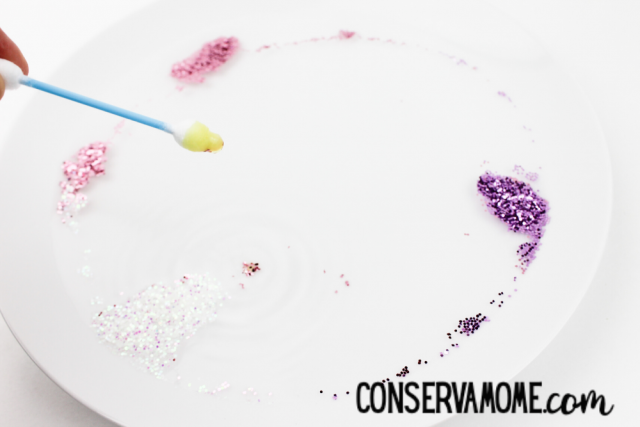 Another Fun Way to Explore Using This Glitter Activity
Like all activities, getting the most use out of them is key. While this is the perfect magic trick for kids, it can also be used for a number of different things.
Teaching kids about how germs spread
The glitter test is used to show how washing hands keep the germs away and not washing hands causing the germs to stick. You can easily use this activity to have your child show the cue tip covered in glue (aka – hands being washed) makes the glitter (germs) go away quickly while a cue tip covered in nothing will cause the glitter (germs) to stick.
There is always a learning lesson and way to educate the kids and that is what makes activities and experiments so much fun!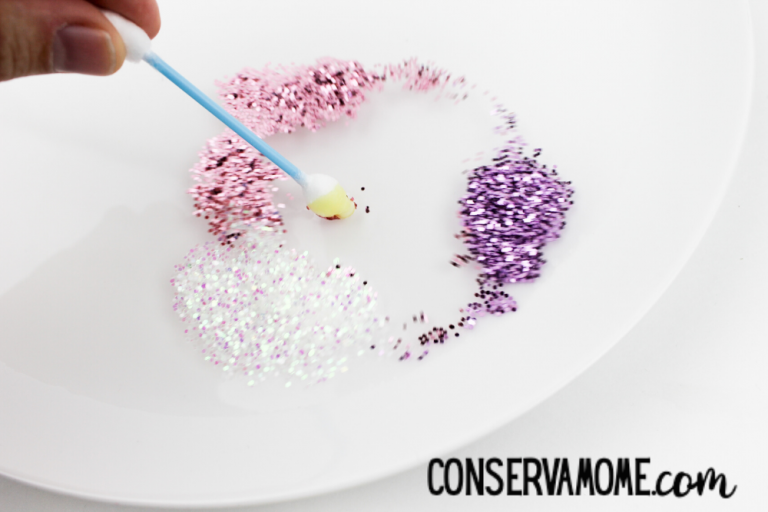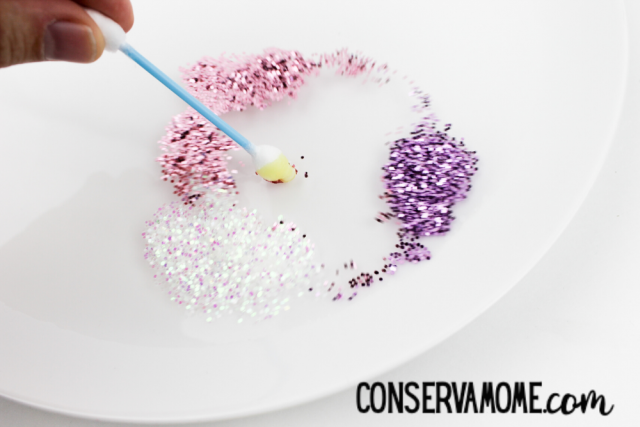 Make certain to check out our Easy & Fun Glitter Slime Recipe to find other ways to use up the glitter in your house!