Here's a fun round up of 20 Fun Easter Treat ideas that will sweeten anyone's day! Perfect for a Spring party or Easter get together! This is a fun round up of creative Easter treat ideas!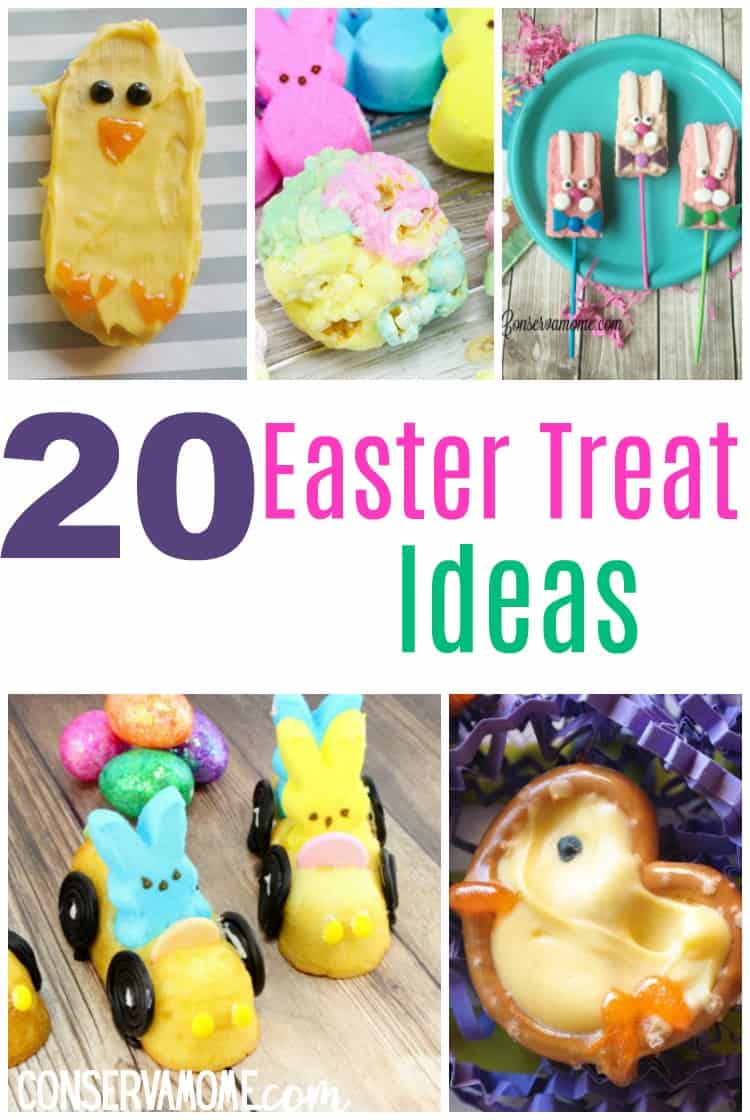 Easter Treat ideas that are sweet fun!
Spring is here! What is more fun than enjoying all the gorgeous things around us. However, what's funner is being able to enjoy spring ideas in your kitchen.
Here's a collection of 20 Fun Easter Treat Ideas that will give you and your kids hours of fun + and give your spring or Easter Gathering a fun touch. Each link is to a fun and creative page that has the best ideas around. So while there make sure and check out all the other fun ideas those pages have to offer.
A fun round up of Creative Easter treat ideas
20 Easter Treat Ideas - A fun round up of Creative Easter treat ideas
All of these Easter treats are perfect for making with the kids!
Aren't these ideas adorable? There are so many to pick from! Whichever ones you do, you can add your own special touch and bring forth fun and imagination with every item. They can all be made accordingly to dietary needs as well so if you have a little one with allergies there are other fun alternative ingredients you can use as well.
Finally, Make sure and share these ideas with friends using the share button so they too can try these out for themselves 😀
Enjoy!