These Pretzel Chicks are incredibly easy to make and so fun to eat. The perfect Tasty Spring time craft that can be changed up for any holiday!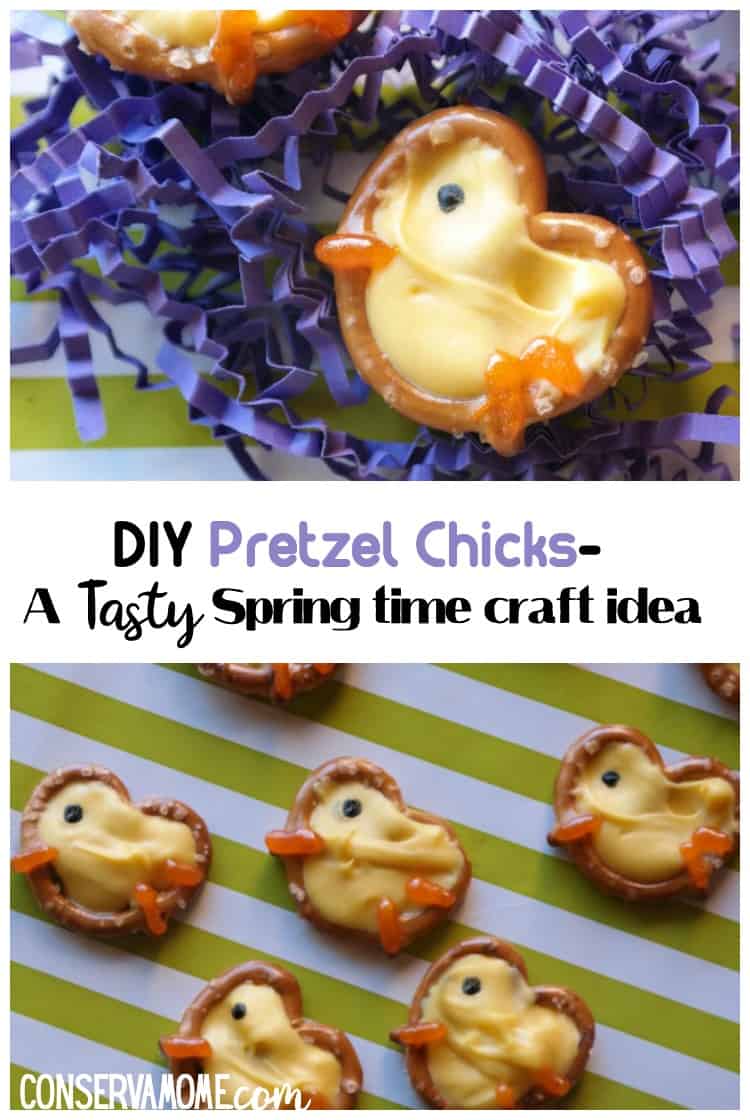 DIY Pretzel Chicks- Tasty Springtime cookie idea
Spring is one of my favorite times of year. It shows off brightness, new life and most important a time for renewal. It shows you that even after the coldest and darkest time, life begins again. There's hope and happiness, green and beauty. Even most important new life! This is always a favorite time in our home to make the cutest recipes and crafts celebrating this beautiful time of year. What better way to celebrate spring than with an easy craft that will be perfect to make, even with the smallest of helpers. It will leave your family with a delicious and tasty treat. Best of all these Pretzel Chicks are incredibly easy to make!
What you'll need to make pretzel chicks
These items may vary but here's the general items you will need:
Candy Melts (Yellow)
Mini Pretzels
Gel paint and or Icing for beak, legs and eye.
Most important Fun!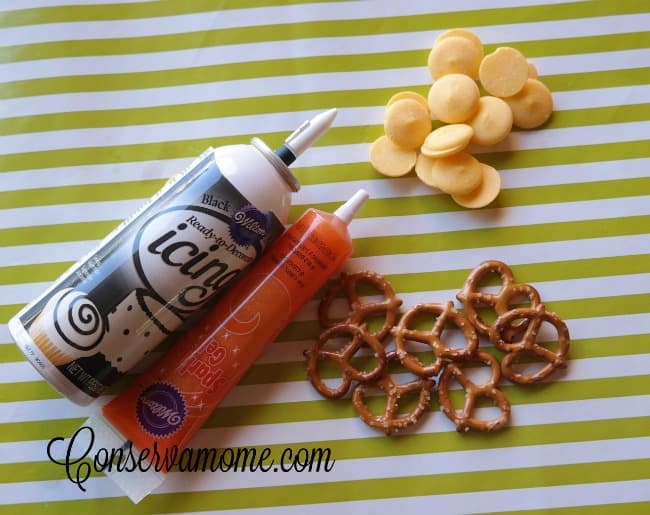 To begin you'll need to melt the Candy Melts. I use the microwave and melt for about 15 seconds,stir,then melt again until it's ready. I suggest you use a parchment or wax paper under the pretzels so they don't get stuck on your surface since the candy melts will go straight through the pretzels.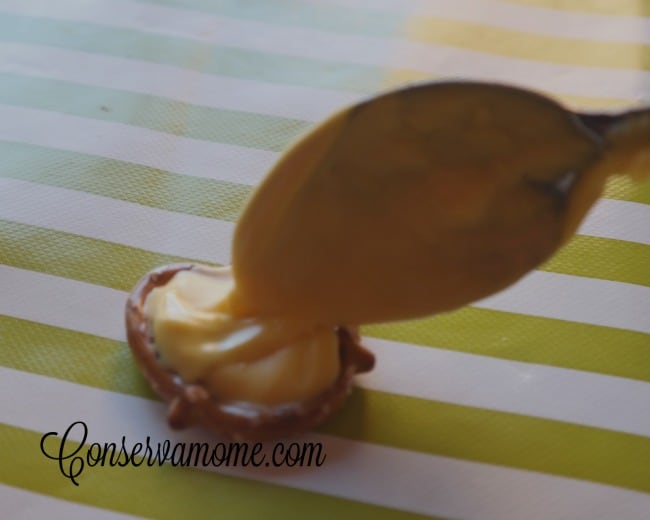 Let them "dry" or harden for about 15 minutes to half an hour.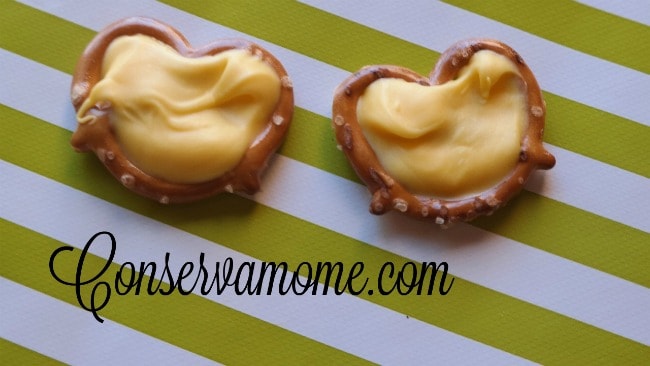 Once it's hard simply draw in a dot for the eye and a beak and little feet with one swift line for each. It's that simple!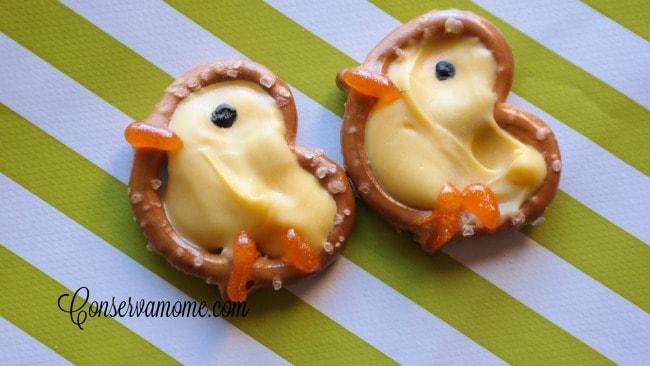 This is such an easy and fun craft to make. You can make it as a snack or even for a party.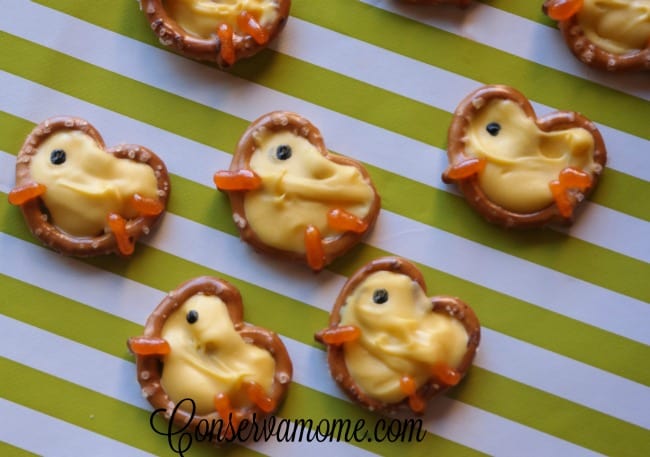 Most important you can make a ton at the same time. Kids will love making these as well because they are so easy to make. You can even change colors up to make different figures like Bunnies, or change the beak so it looks more like duck. The sky is the limit.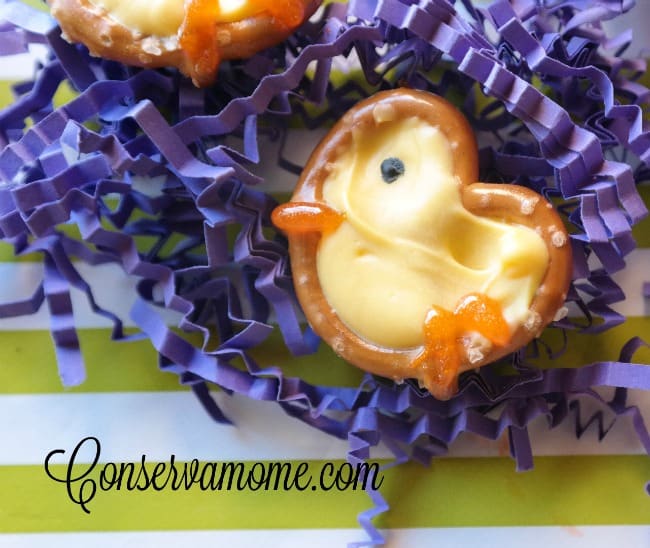 Looking for more Spring themed activities? Check out these 16 spring crafts for kids!