Going shopping with a tween can be extremely difficult. However, with these 8 Tips for Updating Your Tween's Wardrobe the task may be a little easier.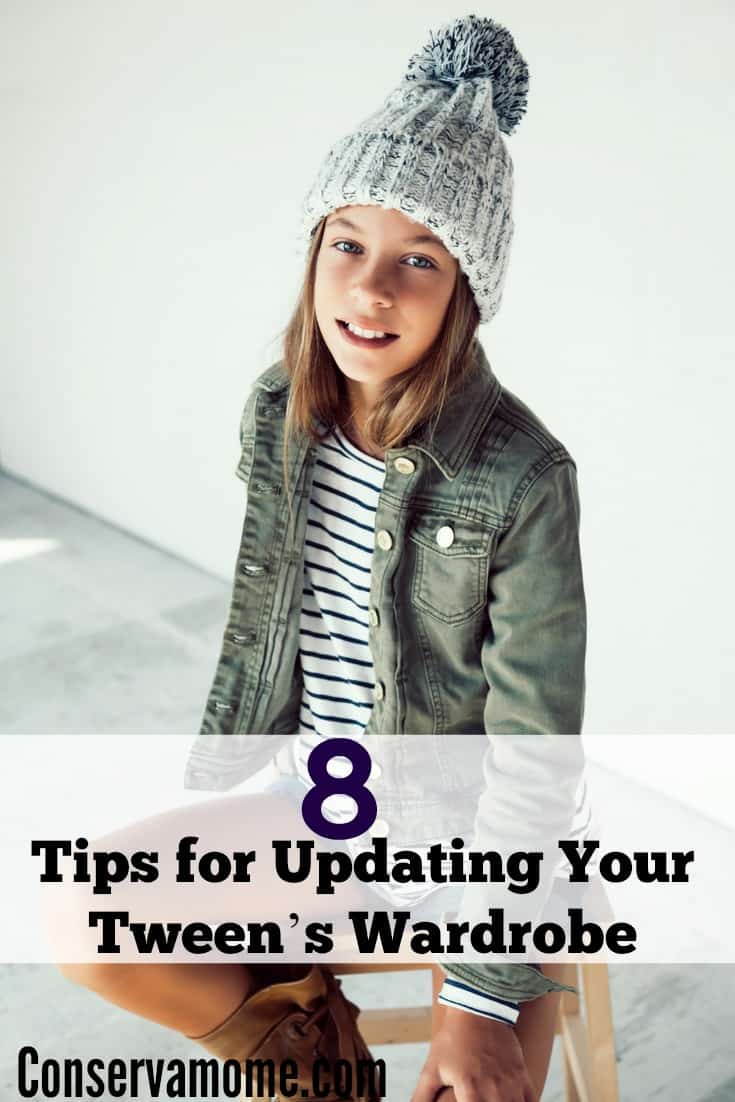 As nice as it would be for our little ones to stay little forever, they actually get bigger every day. Around the change of the seasons, it is quite common for your children to have "sprouted" and outgrown a lot of their clothes from last year. While younger siblings might be able to benefit from hand me downs, the older children are not so lucky. Not to mention the fact that their style is changing and they often want to choose their own clothes.
If you've ever tried to go shopping for a tween, then you know exactly how hard it can be. You may have been used to running to the show and picking out whatever outfit you thought was adorable, but there comes a time when your choice in fashion won't mesh well with your child's. So, the best way to shop for your older children would be to shop WITH them. Here are some things to keep in mind as you begin purchasing clothing for the warmer weather:
Set Your Budget
Before you talk to your kid about picking out some new clothes, it's best you have a ballpark idea of what you want to spend. You can get so wrapped up in all the cute outfits that are out there that you'll spend more than expected. Setting a budget will also help you in determining which store(s) is best to shop in.
Choose a Few Stores
It's probably not a good idea to give your kid too many options when looking for clothes to buy. This can make their choice a lot harder and can easily get frustrating. You want the shopping experience to be fun, so give them two or three options. As you search for a store, check for coupons and discounts so that you can get the best value.
Create a List of Staple Items
While you're going to allow your child to have some input on their wardrobe, there are some things that are pretty commonplace. Create a list of all the staple items you'll need to purchase for the warmer weather. This can include various colored no seam socks, underwear, hats, jackets, shorts, and shirts.
Ask About Their Favorite Colors
Now it's time to get some input from your kids. Start by finding out what types of colors they enjoy wearing. There is no sense in wasting money on something they won't feel good about putting on (those outfits somehow find their way to the back of a closet with the tags still on).
Search the Web for Ideas
Even if you plan to purchase most of your kids' clothes in a brick-and-mortar location, searching for style ideas online is a good way to allow your children to find fashions they really like. By viewing different selections, they can create a style that is unique to their growing personality and interests. Allow them the space to choose things on their own (as long as they're age appropriate) as you don't want them to feel bad for liking a certain article of clothing.
Check Their Wardrobe
Before you actually make a purchase, be sure that you take a look at their existing wardrobe. This is a great time to do some spring cleaning and purge some things and get rid of items that no longer fit. It will also allow you to see what they have already so that they can select items that complement the clothes presently in their closet.
Select Transitional Pieces
As you're shopping, if you want to save additional money, try to purchase clothes that can transition through a few seasons. For instance, leggings and cardigans can be worn year round. They can act as a layer during the cooler months while also providing warmth in the cool air conditioned rooms in the spring and summer.
Get Creative
If you're really on a tight budget but still need to update your child's wardrobe, there are other options. You could easily create your own clothes by recycling some of your old clothes and altering them to fit your child. The cost of sewing clothes for your children is often way less than heading to a shopping mall. It can also be a great life skill to teach your kids.
Shopping for your tween does not have to be a battle. Use these tips and make a nice shopping experience with just you and your children. You guys will have so much fun learning about each other's style interests. You will also learn a lot about your child and their personality as you help them choose items that make them feel and look great.