Disclosure: This is a Sponsored post on behalf of DriveNow. All opinions are 100% mine.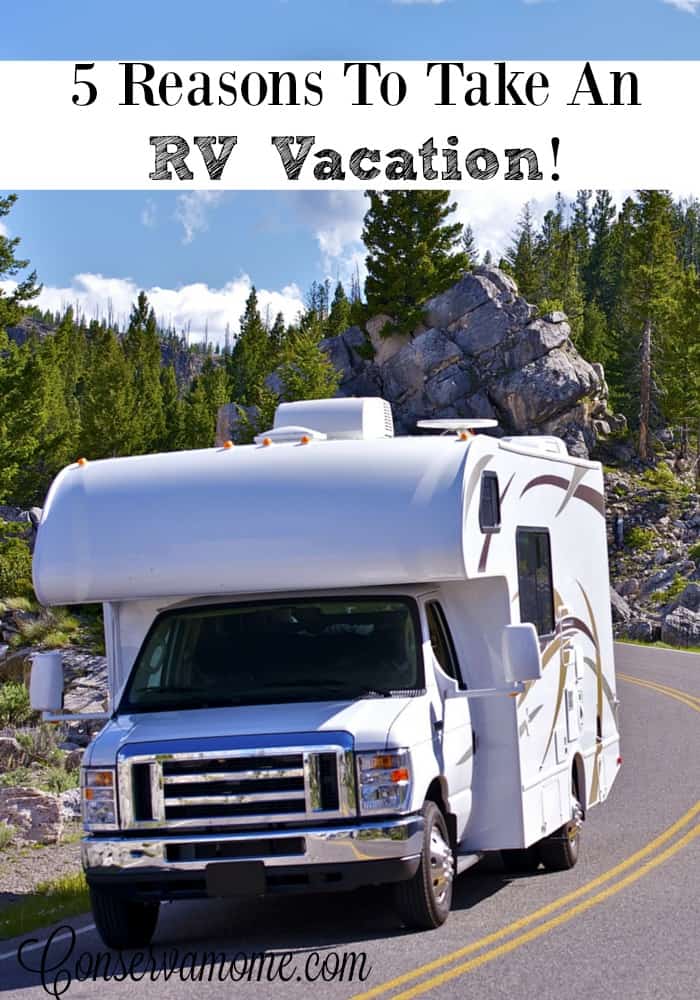 We love going on vacation. It's one the things we enjoy doing the most. However, between getting to where we're going, renting a hotel and going out to eat add up to the cost. So one new adventure we've been looking into is the incredibly popular for the last few years which is RVing. Why not? It's one of the easiest and fun ways to see the country around you. Still not convinced? Here are 5 Reasons To Take An RV Vacation!
You will truly get to explore your destination and get closer to its natural beauty. There are thousands of gorgeous parks and campgrounds around the country with amazing facilities. They are beautiful! These are the things you probably wouldn't see when staying at a hotel.
It's more affordable. Sure, gas prices are always an issue but with the lower gas prices we've been having renting an RV is the best bet for getting the most bang for your buck. They are inexpensive ways to have all the comforts of home while on vacation.
Because they're so cool! Think about your kids having a blast on an RV during their vacation. Can you imagine all the fun things they can do? Most important you won't hear "Are we there yet?" every 5 minutes because you're already there in your RV!
You're the boss! You don't have to stick to reservations or destinations because your RV is your guide. Traveling on an RV will give you so much flexibility. You may discover things you never thought you would!
Stress free! Because you have everything you need with an RV, going on vacation will be easy and fun. Best of all you don't have to commit to buying one! Simply go online and check out some great companies like Drive Now that will help you get your hands on a motorhome rental easily!
Summer is almost here! What are you waiting for? Take your family on a fun adventure that will have you exploring the beauty around you with all the comforts of home.