These fun little DIY Bunny Peep racers are a delicious and fun treat for any party or Easter event. This is the perfect and fun Easter Dessert .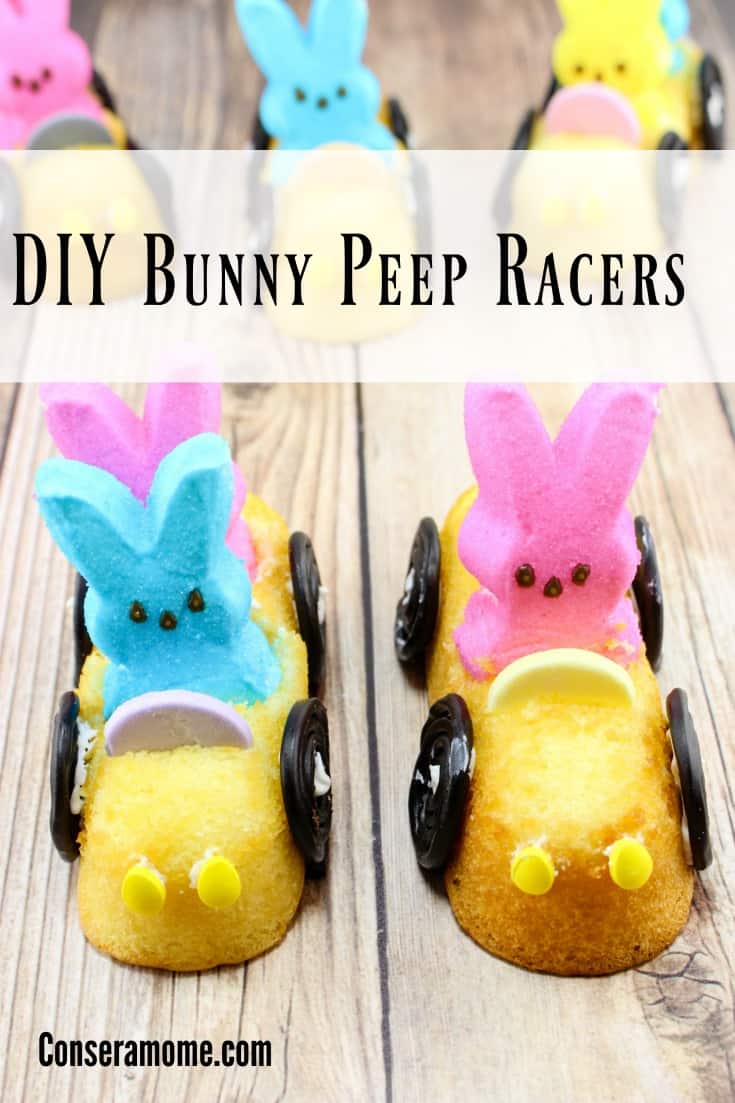 Peeps are such a fun treat to eat. What's even funner is using them in delicious treats. So why not speed into fun this Spring with delicious, easy and fun DYI Bunny Peep Racers. This is such a fun treat to eat and most important such a fun idea to look at. With such a delicious and easy project who can resist racing into spring with these adorable treats. So check out how easy and fun this project can be just in time for spring or Easter.
What you'll need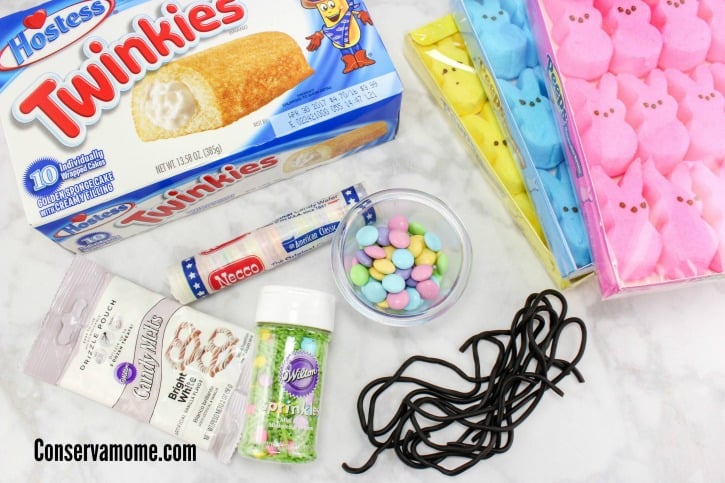 6 Twinkies
8 Peeps, bunny shaped, multi-color
Black Licorice Ropes
Wilton Candy Melts Drizzle Pouch (White chocolate)
6 Necco Wafer Candies
6 Plain M&M's
Easter Sprinkles
Directions
Cut a small chunk out of the middle of the Twinkie without cutting through the bottom or the sides. Reserve these pieces to use the filling from them later.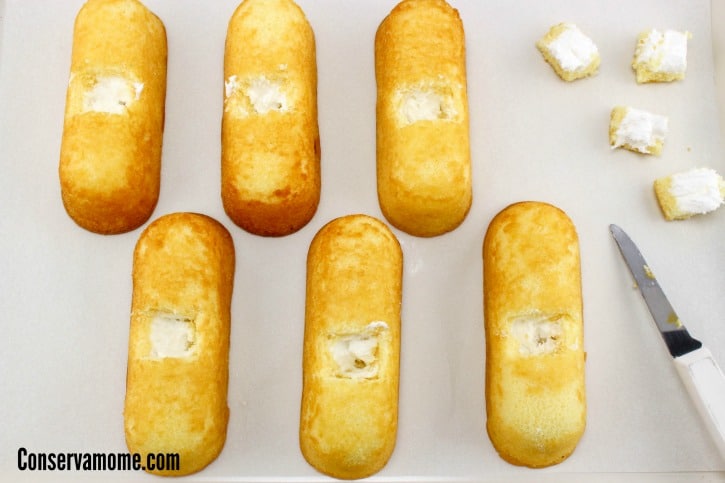 Cut about a fourth off from the bottom of each peep.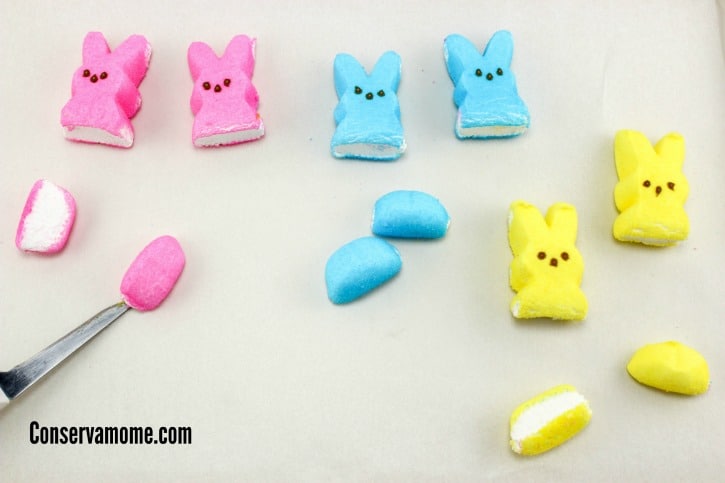 Place the peeps into the holes of the Twinkies and make a small slit in front of the peep to put a Necco wafer into for the steering wheel.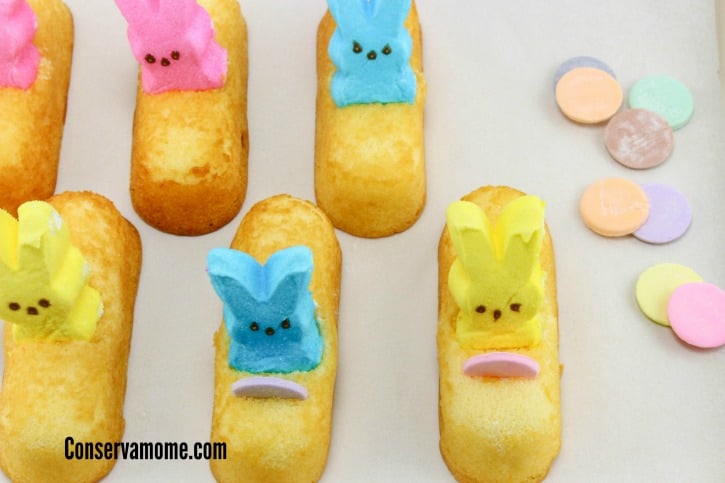 Now, take some of the Twinkie filling reserved from earlier, and "glue" on 2 candy headlights onto the front of each Twinkie.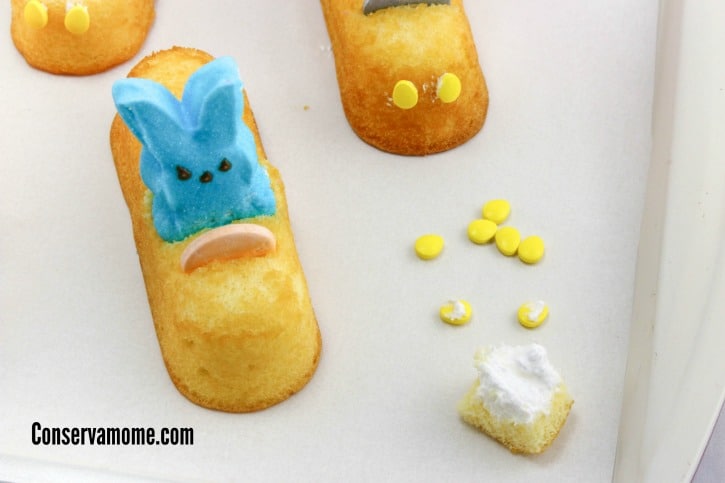 To make the wheels, roll up a piece of the black licorice (about 8 inches long). To do this, dip your fingers in water and run the licorice between them to wet the licorice, then roll. Let those sit and dry for a few minutes.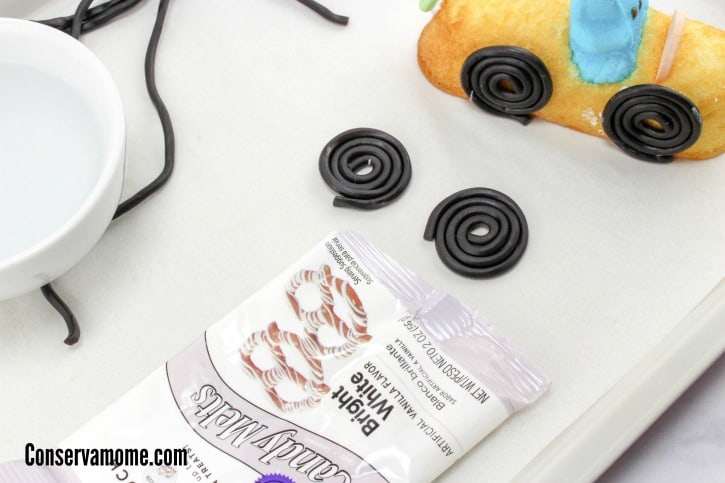 Heat the Wilton Candy Pouch per package directions, and "glue" 4 licorice tires onto each car, let dry.
Then take the candy pouch and "glue" on one M&M on the backend of the car.
Now, they are ready to Eat! Enjoy!!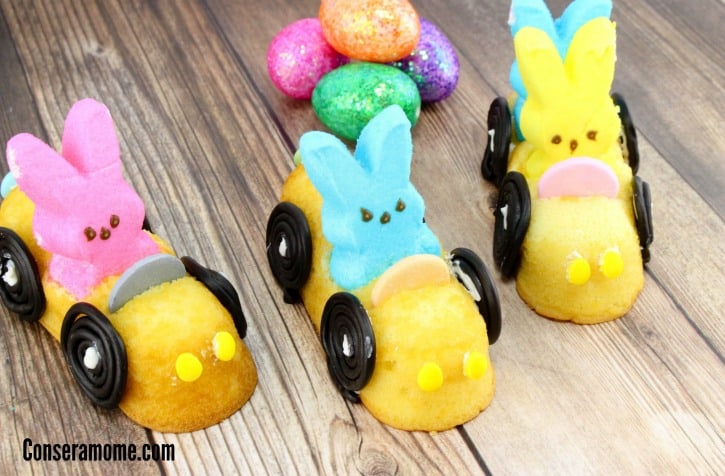 Aren't they simply adorable? So much fun to look at! However, they're even funner to eat.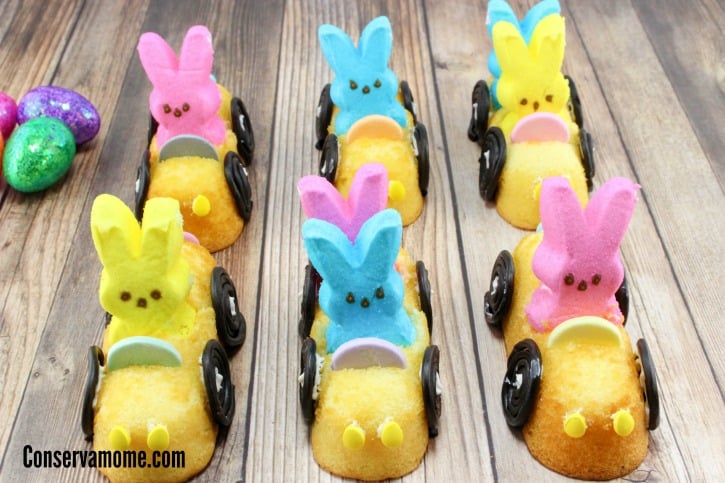 So try them for yourself and check out all the fun you can have with this delicious treat.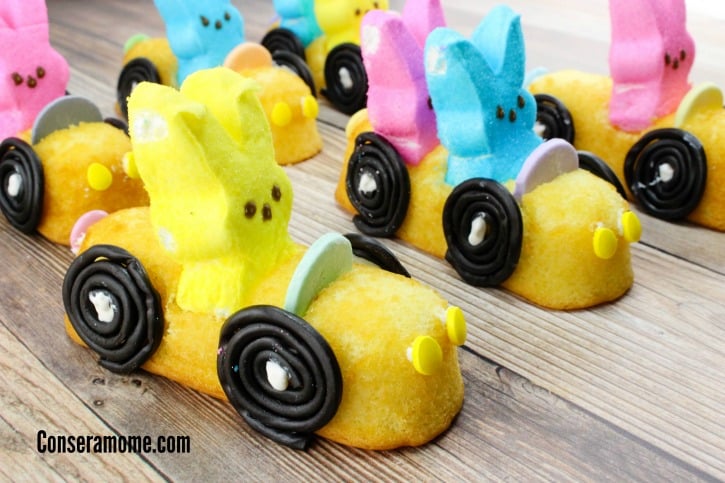 Looking for other fun Spring/ Easter treats? Head over here to check out some more treats.