Get your little one's creativity going with Skittles Water Color Paints + Easter Coloring Sheet. This is a fun activity for all ages that will give them hours of creative fun!

Kids love to paint! That's why this fun Skittles paint activity is pure perfection. It combines the colors of skittles with a fun- non toxic activity for all ages, including your curious little toddler.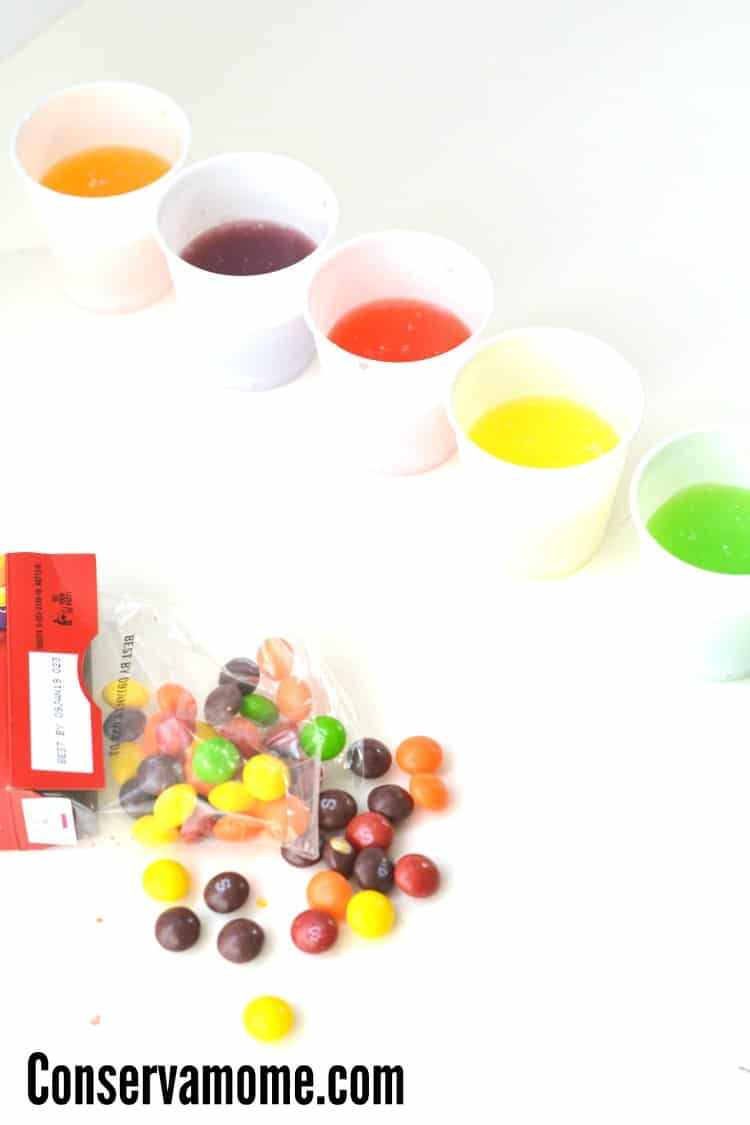 This fun activity is so easy to make and you can print out your favorite picture or this fun Easter printable coloring page to have a fun activity for kids to work on. So read on to see how easy and fun it is to make this hands on activity.
What you'll need:
Box of skittles
Small plastic cups
Paintbrush
Warm water
Instructions:
Separate your Skittles into the different colors. Place 8 or more Skittles of the same color in each small plastic cup.
Fill each small cup up about half of the way full with warm water. You can use cold water if you prefer, but it will take longer for the color to leach out of the Skittles.
Let the Skittles sit in the water for a few moments, and then stir to mix the color well. At this point, you can either remove the candies from the cups with a spoon or leave them. They will do no harm if left in the cups, but can cause a film on top of the water when the candies start to disintegrate.
Use your Skittle watercolors like any other watercolor paints.Let the kids enjoy dipping their paint brushes into the various colors. Print out the free Easter coloring sheet to let them have a little holiday fun too.
This is the perfect way for your little ones to show their creative side without worrying about toxic paints or chemicals. Best of all they'll have some fun pictures to remind them of the fun holiday!
Looking for more spring ideas? Check out this fun round up of 16 Spring Crafts for kids.