Find Out How Applebee's To Go Makes Meal Time Easy & Stress Free! This is a sponsored conversation written by me on behalf of Applebee's. The opinions and text are all mine.
Find Out How Applebee's To Go Makes Mealtime Easy & Stress Free!
There are nights when life gets away from me and dinner time suffers. While trying to get kids from after school activities, classes or finishing up assignments things just get out of hand. The best is when I think I have the ingredients for a dinner I'm going to make only to find out I'm out of the items to make it or I forgot to take them out of the freezer.
There are also some nights when you just don't feel like cooking and want a delicious meal, but let's face it there's not enough time or energy to sit at a restaurant for your meal. That's why I'm loving the convenience and just pure awesomeness of Applebee's Carside To Go.
Applebee's heard the collective cry of parents all over the world who wanted a delicious meal for the whole family, without having to worry about getting out of the car. Literally. This is the coolest service I've ever seen! Read on to find out why everyone needs Applebee's Carside To Go in their lives.
To take advantage of this fantastic program you simply head to Applebee's online and place your order. For a limited time you can receive $10 off an online order of $30+.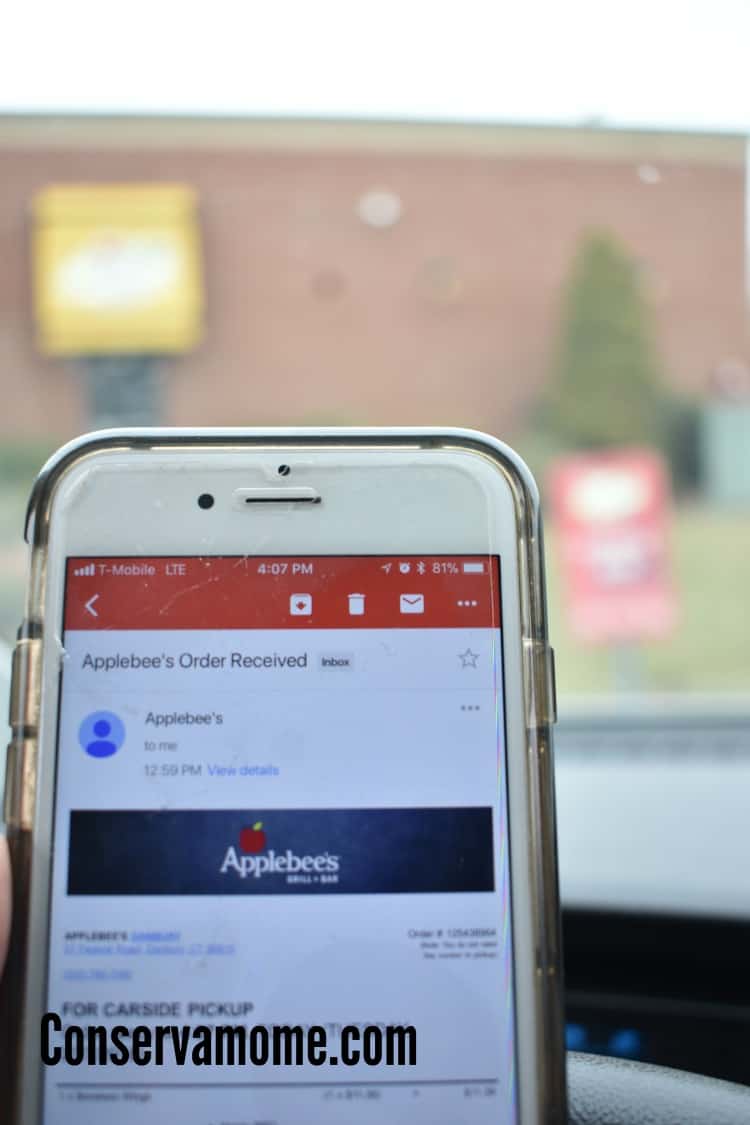 Applebee's carside service
When someone places an order To Go, there are designated parking spots outside of the Applebee's restaurant for Carside To Go guests to park in and wait for an Applebee's team member to deliver their order.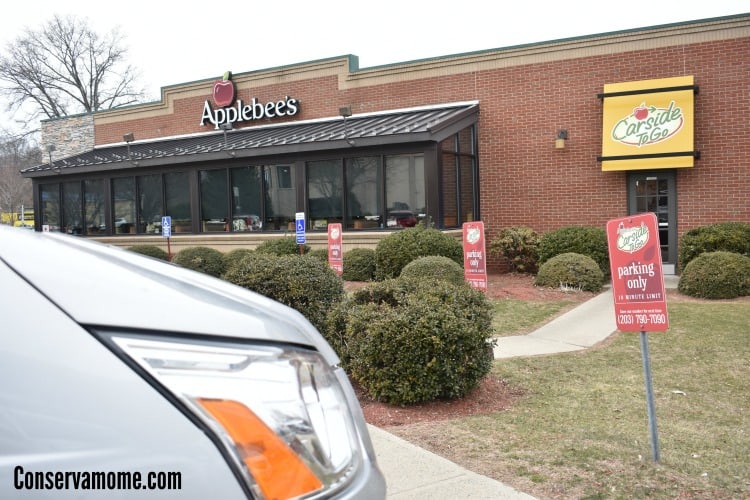 So you just park and wait for your order to arrive! The best part is, you don't have to leave your car for your order! All To Go orders that are placed online and selected as a Carside will have a team member take the food right to your car. All you have to do is when selecting pick up you input your vehicle make, model and color to help the employee locate the vehicle when it arrives. You can then choose what time you would like to pick up your order, either ASAP (15 mins estimated) or by choosing a date and pick up time.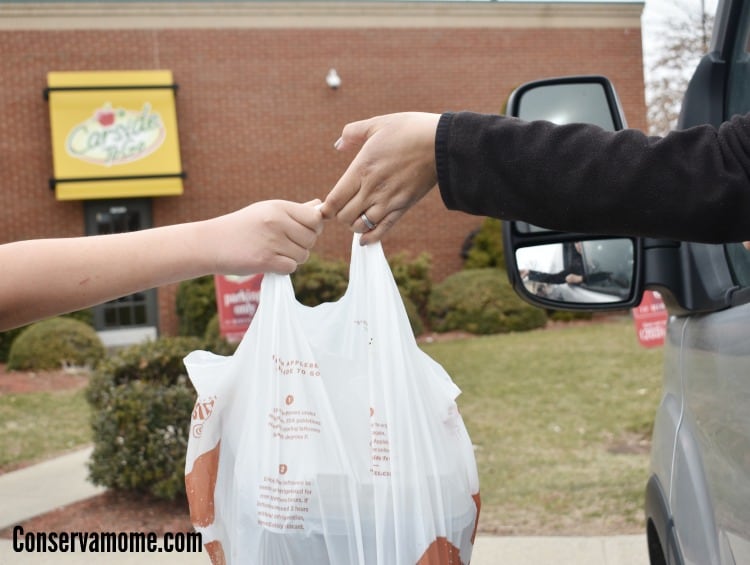 It's perfect! On days when my kids have their after school classes, I've order before picking my kids up then pick it up on the way home for a quick meal before they head off to class.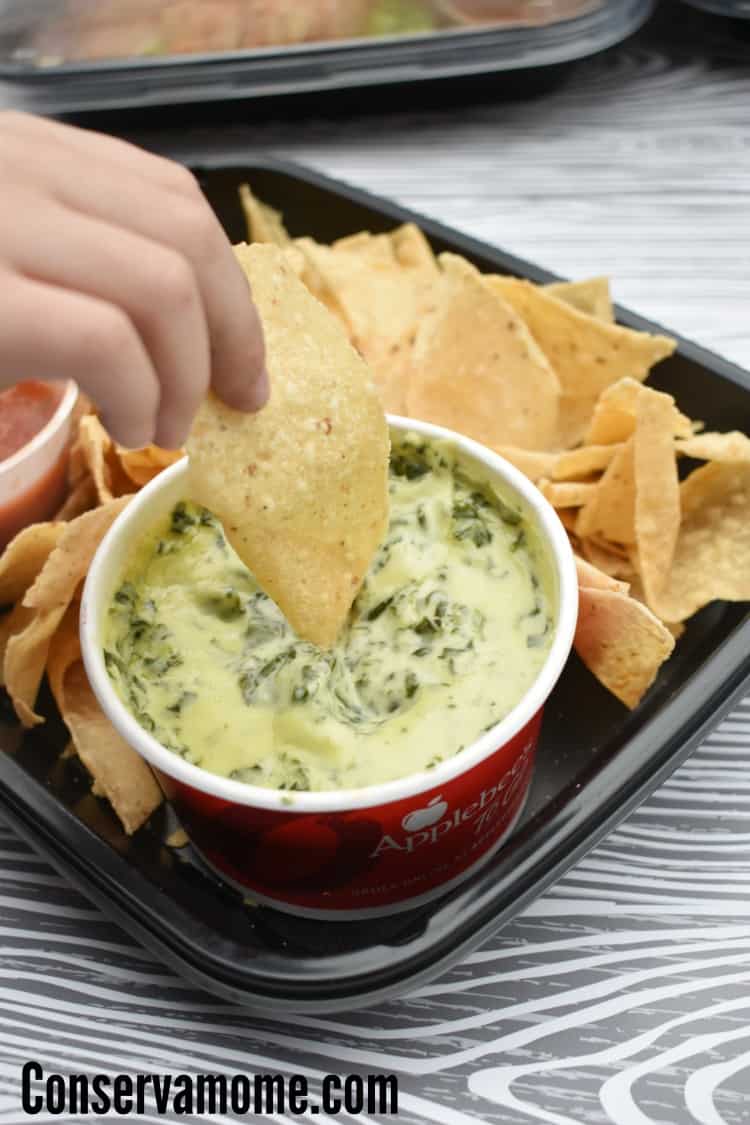 Applebee's To Go makes mealtime quicker
When time is of the essence or dining out isn't an option, Applebee's To Go services offers the same food and beverage items in a more convenient way. The service allows customers to order their meals online and pick them up at the restaurant without even leaving their cars if they choose the Carside option.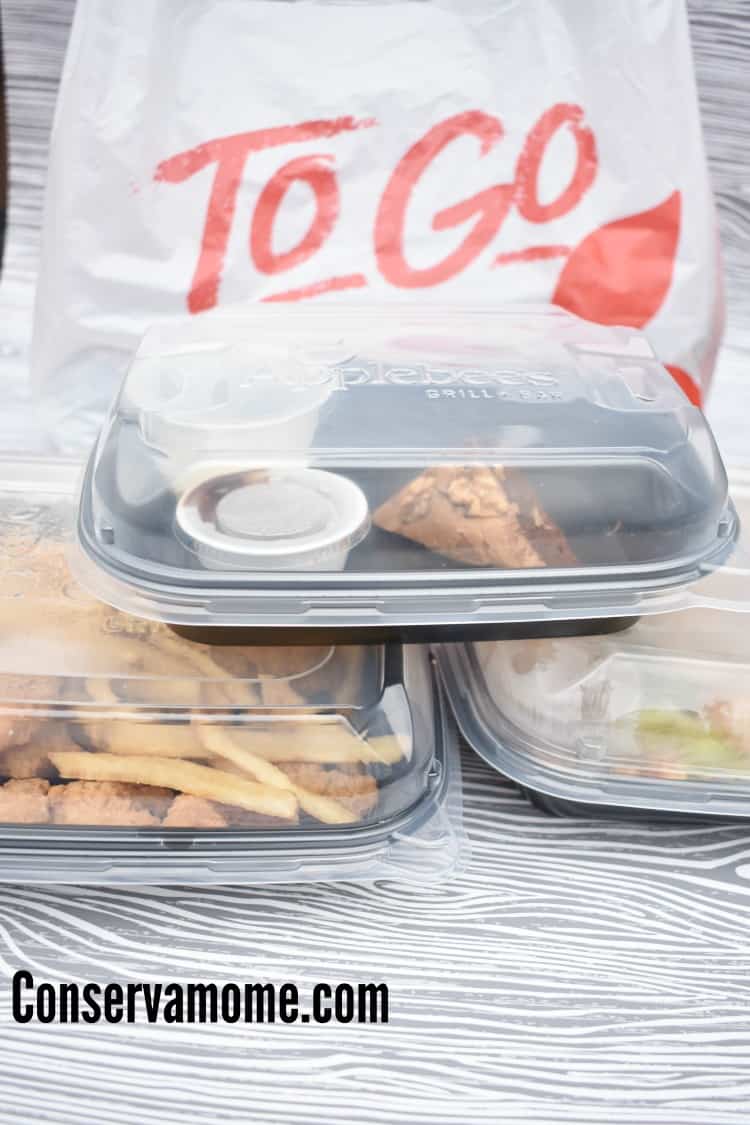 My kids love it because they get to enjoy all their favorite Applebee's dishes. I love it because it takes away from the stress of cooking on busy nights.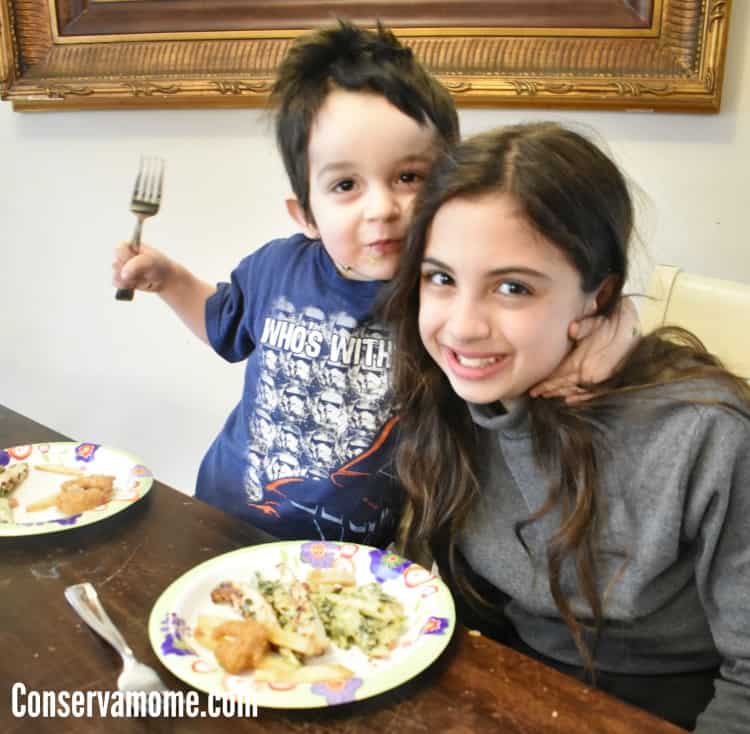 I can enjoy delicious meals I love without the stress of having to make them.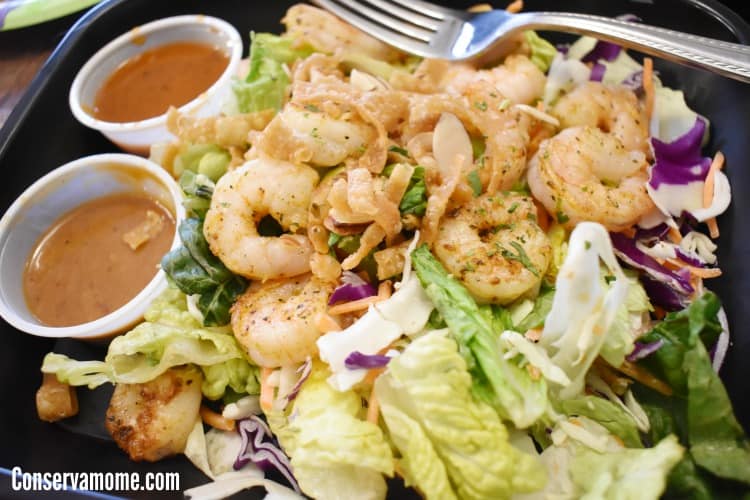 Applebee's To Go will help simplify your life
I have little kids. Leaving the car to pick up food isn't always an option. Applebee's to go has become a game changer! With over 1,800 locations worldwide there's always an Applebee's within driving distance. You can find Applebee's franchise restaurants in all 50 states, Puerto Rico, Guam and 14 other countries
Applebee's Neighborhood Grill + Bar offers a lively casual dining experience combining simple, craveable American fare, classic drinks and local drafts.
Order today and let Applebee's Neighborhood Grill + Bar's To Go take care of your next meal! Check them out here.
This is a sponsored conversation written by me on behalf of Applebee's. The opinions and text are all mine.