Baby diapers can be a huge expense. Find out How to save money on diapers and all the added convenience of being a #BJsSmartSaver ! Disclosure: I've partnered with BJ's Wholesaler as an Ambassador. However,  all opinions and my love of this fantastic store is all mine!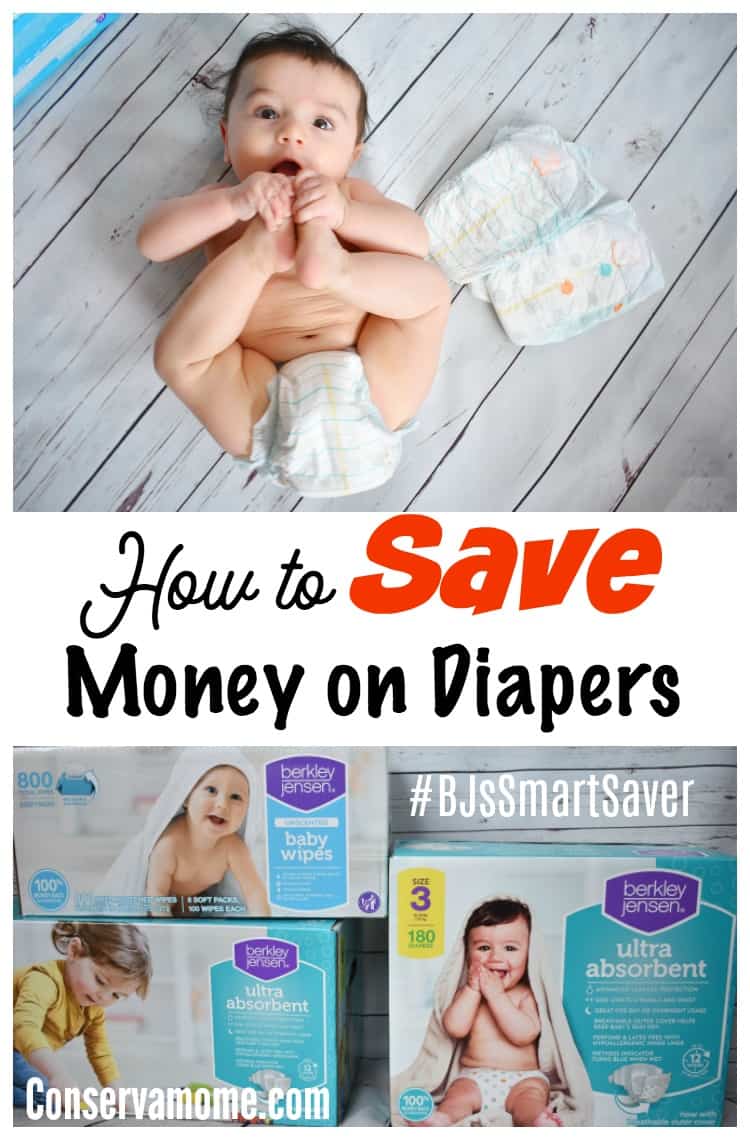 Having babies can get a bit expensive. After 6 kids, I can honestly tell you one of the largest expenses we always have are diapers. If you use disposable diapers this expense will cost you tons of money a year. But you don't have to use all your paycheck towards diapers, thanks to some great savings offered at BJ's Wholesale Club. Having 6 kids has made my husband and I savvy shoppers, always looking for the best deals, products and prices. So naturally, BJ's has become our one stop shop for our everyday purchases.
Read on to find out how we don't just save money on diapers but on our everyday by being a #BJsSmartsaver.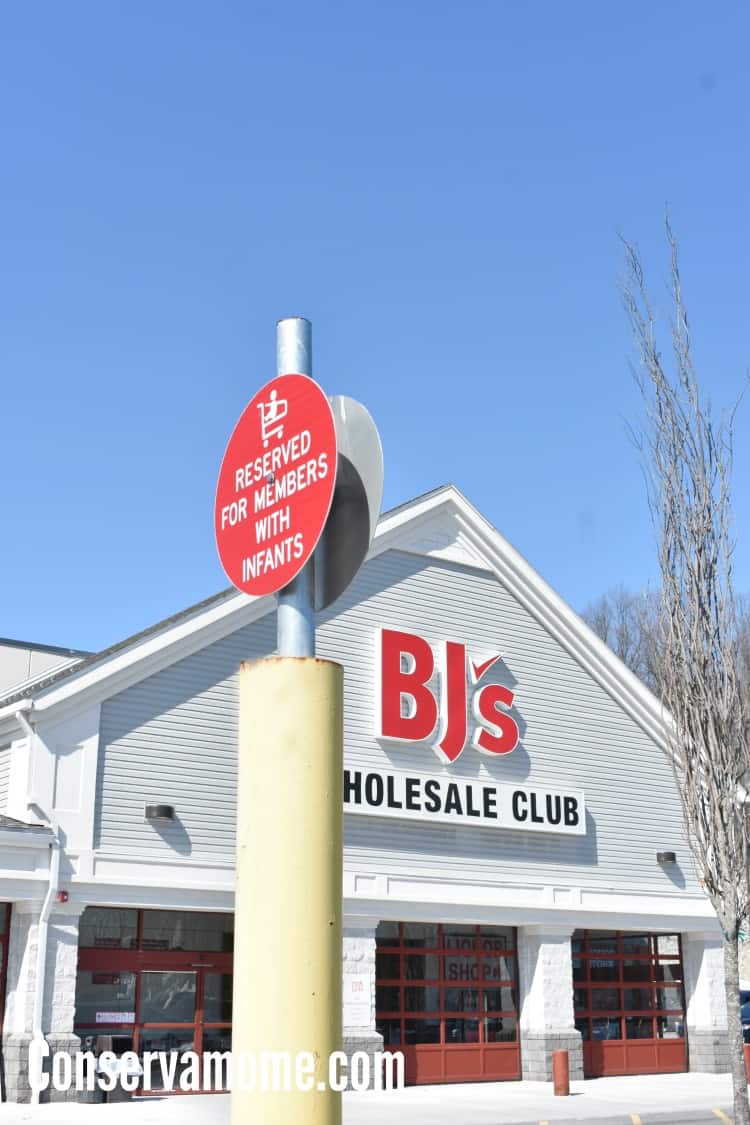 When you're a mom with little ones the last thing you have time to do is go out of your way to 10 different stores to get everything you need. So finding it all in one place is a huge plus. My family has made BJ's our one stop shop for everything, especially everyday products for our little ones. One product we purchase and are saving big time on, are the Berkley Jensen diapers & wipes.
Having a 6 month old and a 2 1/2 year old still in diapers makes our expense a big one, but thanks to the low price on diapers and convenience of BJ's one of my parenting worries just got a little easier.  BJ's offers convenient shopping options, helping new parents save time and stress. Parents can get everything they need for baby at BJ's with convenient shopping options, in-Club shopping, BJs.com, its PICK UP & Pay® service and the BJ's mobile app.
Members can even digitally select and save coupons to their membership card with BJ's Add-to-Card feature.  So not only are you getting everyday low prices on all your shopping needs you'll save even more by going online and grabbing some discounts.
BJ's offers free shipping on its wide assortment of diapers, training pants and wipes available on BJs.com, saving Members even more time and money!
You don't have to sacrifice quality when going with the BJ's exclusive line Berkley Jensen diapers and wipes. You're going to get the same fantastic quality and protection that you get with other name brands without having to use your little one's college fund to afford it.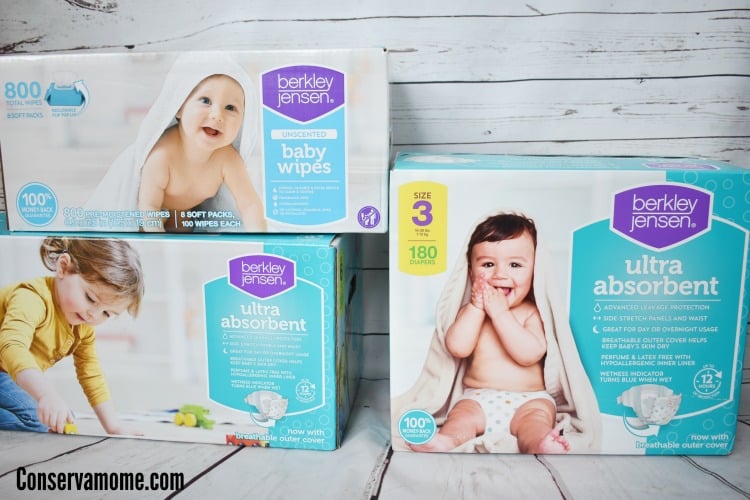 Berkley Jensen Ultra Absorbent Diapers have advanced leakage protection to keep your baby dry through day and night. These diapers are ultra-absorbent with advanced leaking technology for up to 12 hours of protection.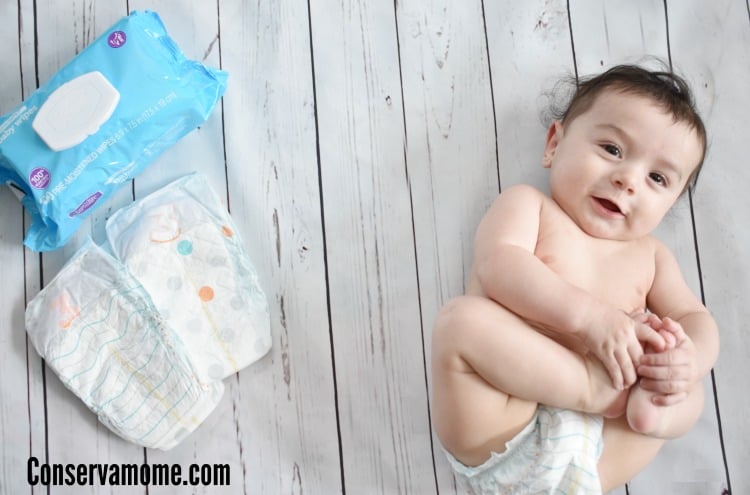 The breathable outer cover helps keep your baby's skin dry while the wetness indicator turns blue to let you know it's time for a change.  You're not just getting a $10-20 difference in price from leading brands, you're getting some amazing protection for your little one.
These diapers don't just provide protection for your kids but they are thin enough to keep your active little ones on the go without worrying about the bulk.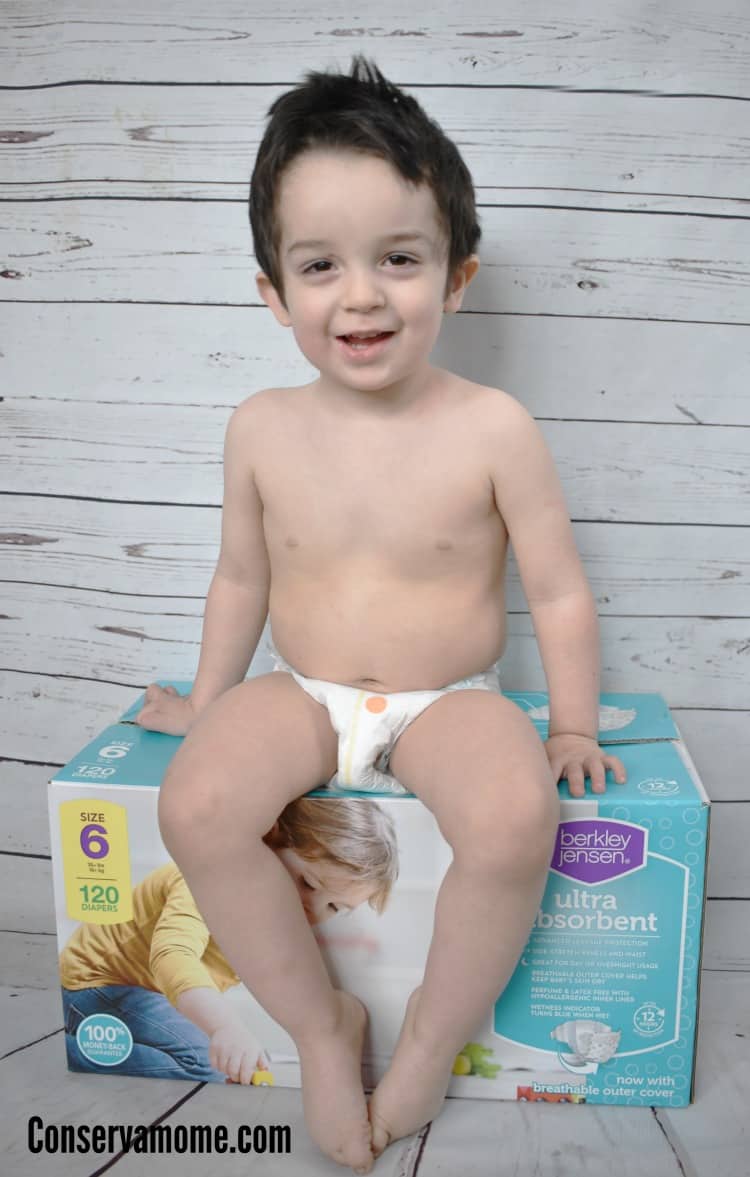 You'll find these fantastic diapers in size 2 – size 6 giving your little ones protection at a low price for most of their diapering years. For less than $26 you can pick up a huge box of over 120+ diapers for your little one (Box size varies by size).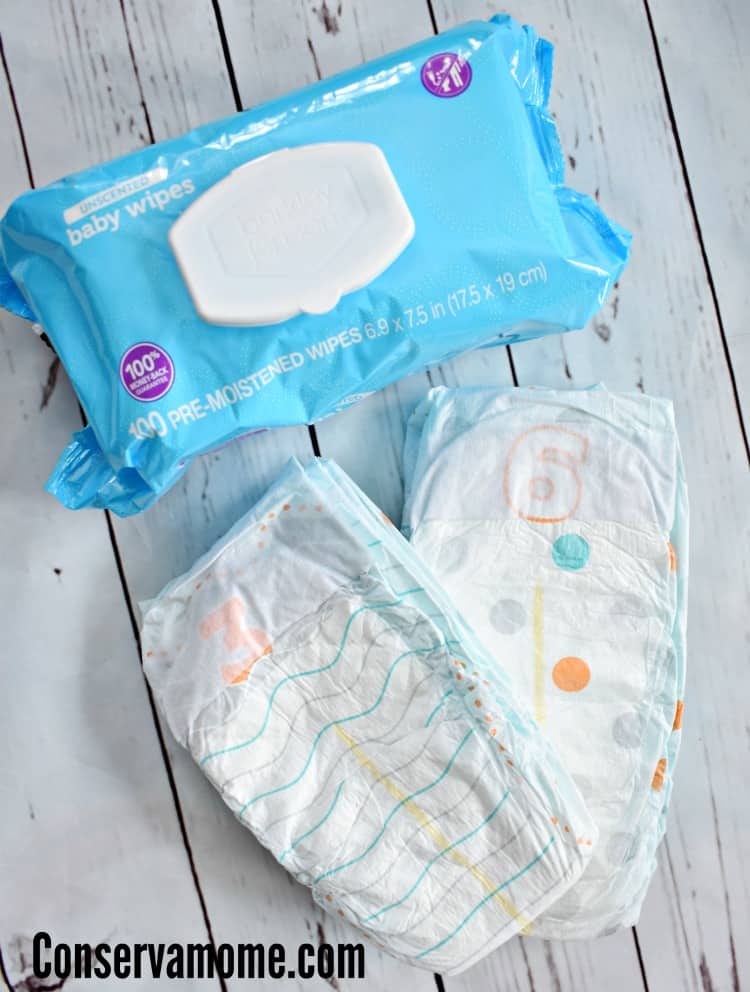 These diapers come in some fun prints that are simply adorable!
Combine the savings on diapers with the different varieties of wipes that go from ultra sensitive to Berkley Jensen Family and Toddler Moist Flushable Wipes! At less than $20, 800+ count boxes the savings will be huge!
So not only are you saving tons of money a year on diapers but did you know families can save up to $500 a year by shopping at BJ's?
Because they are committed to offering the best value of any supermarket or club, BJ's members save 25% off grocery store prices every day.
Most important they're the only membership warehouse club to accept manufacturer's coupons.
You don't have to keep the savings a secret – real friends share savings, which is why I'm sharing my refer-a-friend link for you to join BJ's today and earn a $25 gift card! Refer your friends to join BJ's by visiting and you'll both receive a $25 BJ's Gift Card when your friend joins.
So what are you waiting for? Stop throwing money away on pricey diapers and do like our family has done and save big on diapers today.
If you're not a member join today, if you are then make sure and take advantage of all the great offers at BJ's today!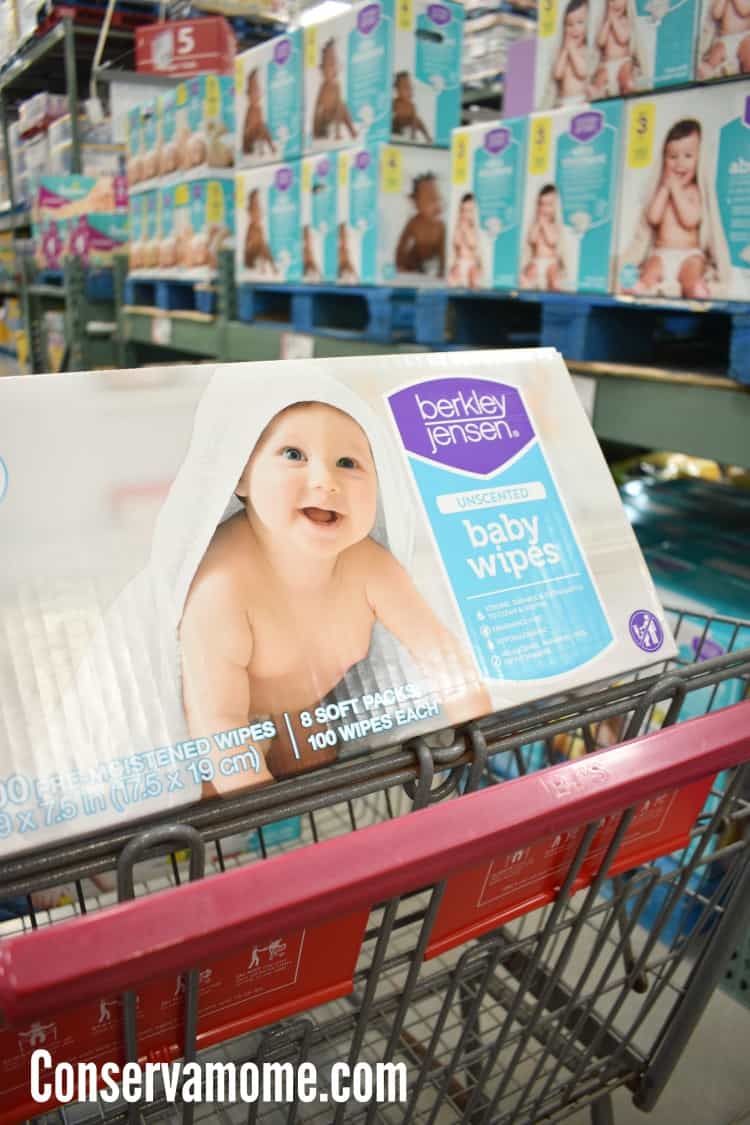 With over 200 locationsin 15+ states there's bound to be a BJ's Close to you!
Don't forget to get social with BJ's on: