Halloween is a fun time for some tricks and treats. Check out a fun tradition to start in your neighborhood that involves some candy, and lots of fun. Find out How to Boo Your Neighbors + 5 You've Been Booed Printable signs to choose from.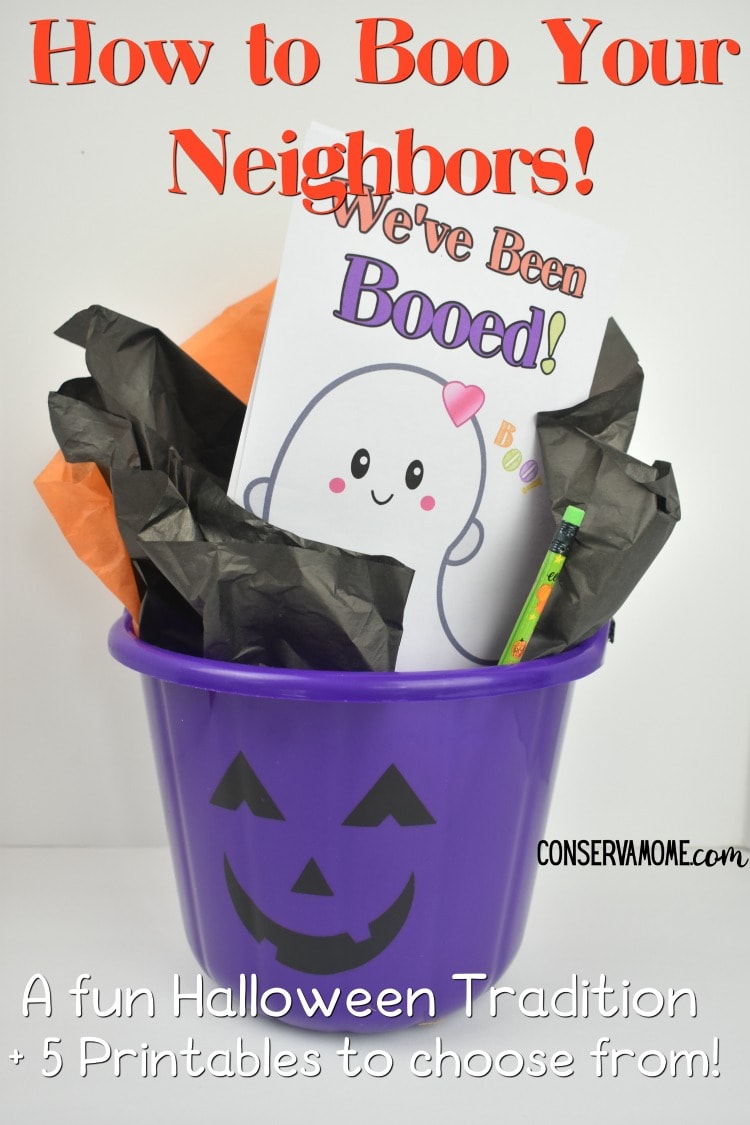 How to boo your neighbors
We live in an amazing neighborhood. Our kids all go to the same schools. Our kids all talk to each other and have become friends with each other. I've also made some great friends in my neighborhood. That being said it's still a big neighborhood and getting to know every single person can be tough. That's why I love activities that bring neighbors together in a fun way.
We've had a lot of fun activities since we moved to the neighborhood like Easter Egg Hunts, Candy Cane Walks,etc. You know you move to a great neighborhood when people are up to having these fun events. Which is why I was inspired to get the ball rolling on our end of the neighborhood with some Halloween fun.