This fun and easy Turkey Thanksgiving Sugar cookies recipe will be a huge hit wherever you serve them. Grab your favorite Sugar cookie recipe and make it sparkle with this fun tutorial. Everyone will gobble them up!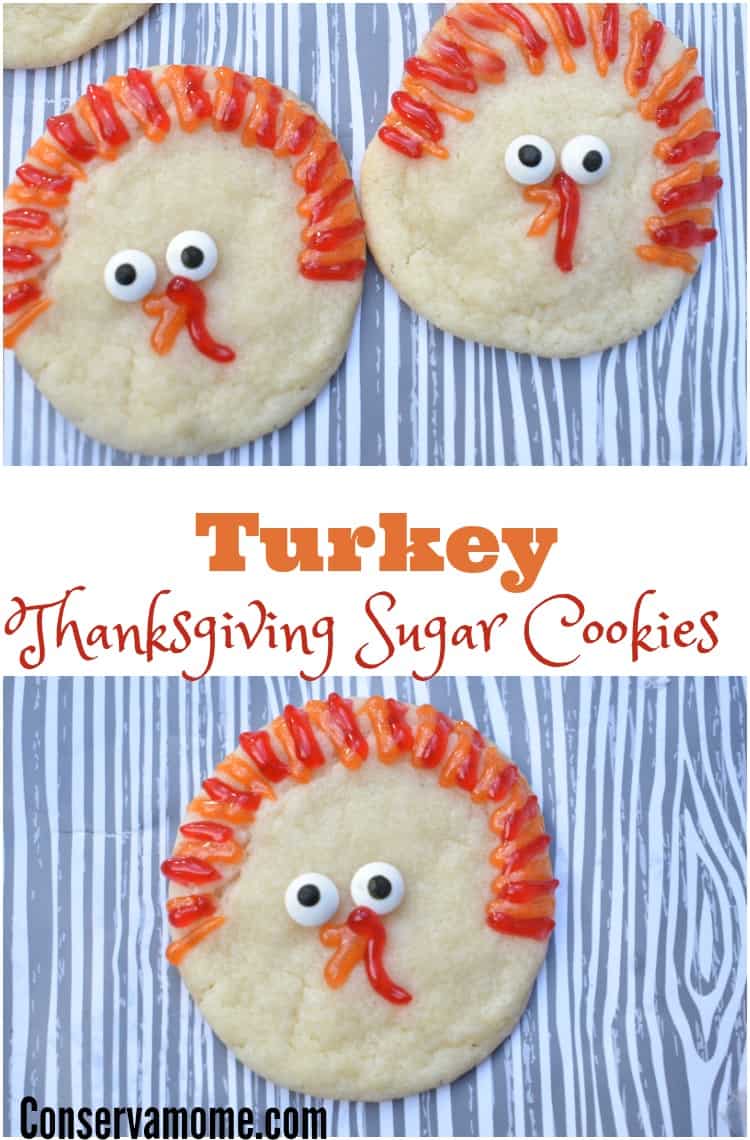 *This post contains affiliate links. That means that if you make a purchase after clicking on a link I may earn a small commission at no extra cost to you
Turkey Thanksgiving Sugar Cookies
Who doesn't love delicious sugar cookies? Here's a fun spin for Thanksgiving! Turkey Thanksgiving Sugar cookies are a delicious cookie treat. So much fun to look at it will be hard to eat. But I promise once you eat this delicious cookie you won't be able to stop gobbling them up! All you really need for this fun and easy project is your favorite sugar recipe.
You can use this one below:
What you'll Need:
2 ¾ cup of flour
1 teaspoon of baking soda
½ teaspoon of baking powder
½ teaspoon of salt
1 cup of butter, softened
1½ cups of sugar
1 egg, room temperature
2 teaspoons of vanilla extract
Directions:
Preheat oven to 375 degrees Fahrenheit.
In a small bowl whisk flour, baking soda, baking powder, and salt. Set aside.
In a large bowl, cream butter and sugar, about 4 minutes using a hand mixer.
Add egg and vanilla to butter mixture and mix together. Slowly add in flour mixture,Do not over mix.
To a well greased pan, add 2 tablespoons of cookie dough for jumbo cookies, or 1 ½ teaspoons for regular sized cookies.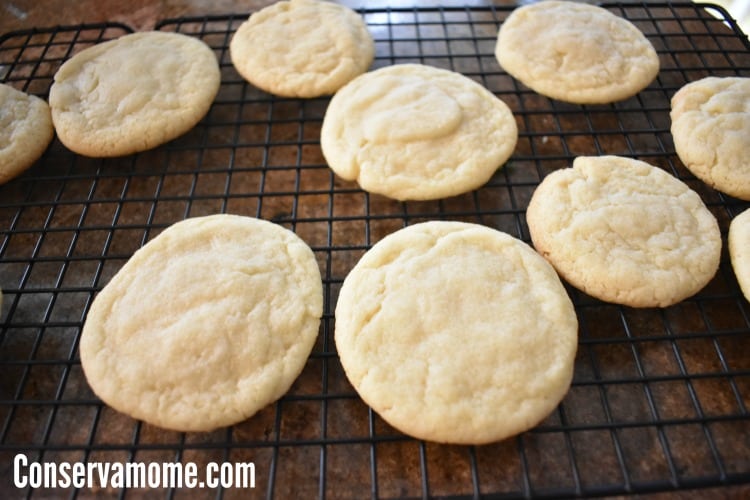 How to decorate Turkey Thanksgiving Sugar Cookies
Bake jumbo cookies for 13-15 minutes or until edges become slightly golden brown. Bake regular cookies for 8-10 minutes. Cool on pan for 1 minute before transferring to wire rack. Make sure they are fully cooled before decorating.
Decorating takes 3 easy steps!
What you'll need:
Wilton Sparkle Orange Gel Paint –This one has an added pumpkin spice flavor 🙂
Wilton Sparkle Red Gel Paint Paint
and a semi steady hand 🙂
Just start with the orange stripes then go with the red (or vice versa) just leave a little room between each one to fill it in with the other color.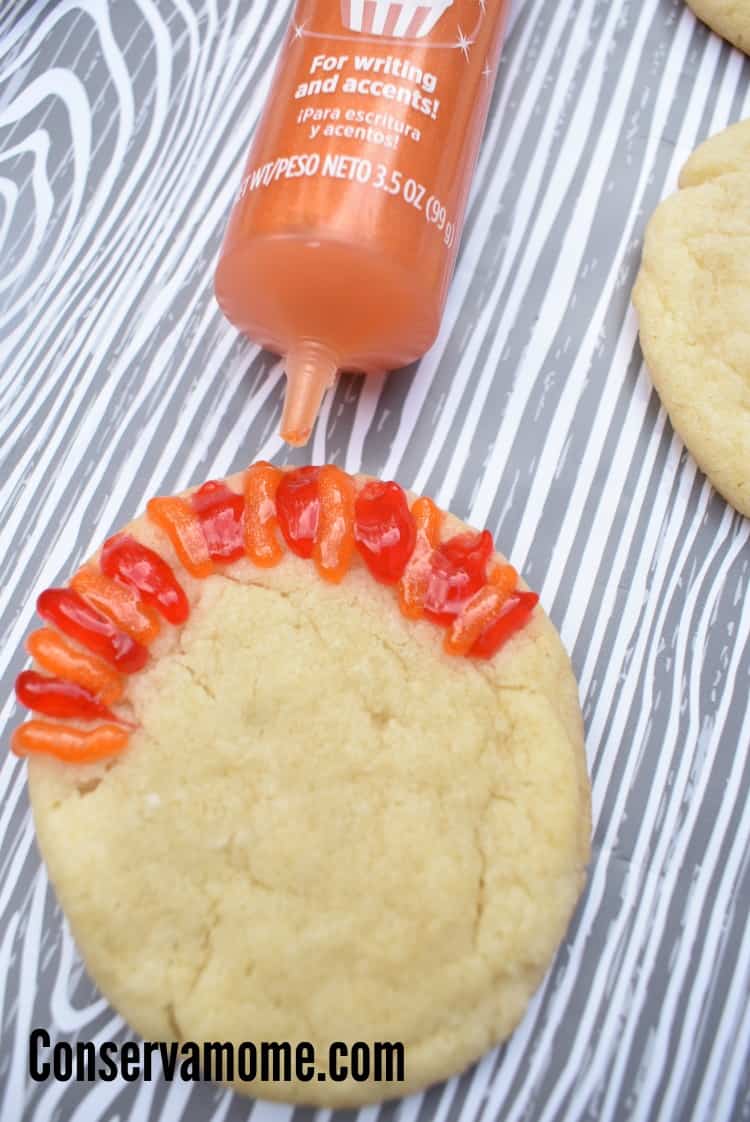 Add the eye balls. I use a bit of frosting to "glue" them on.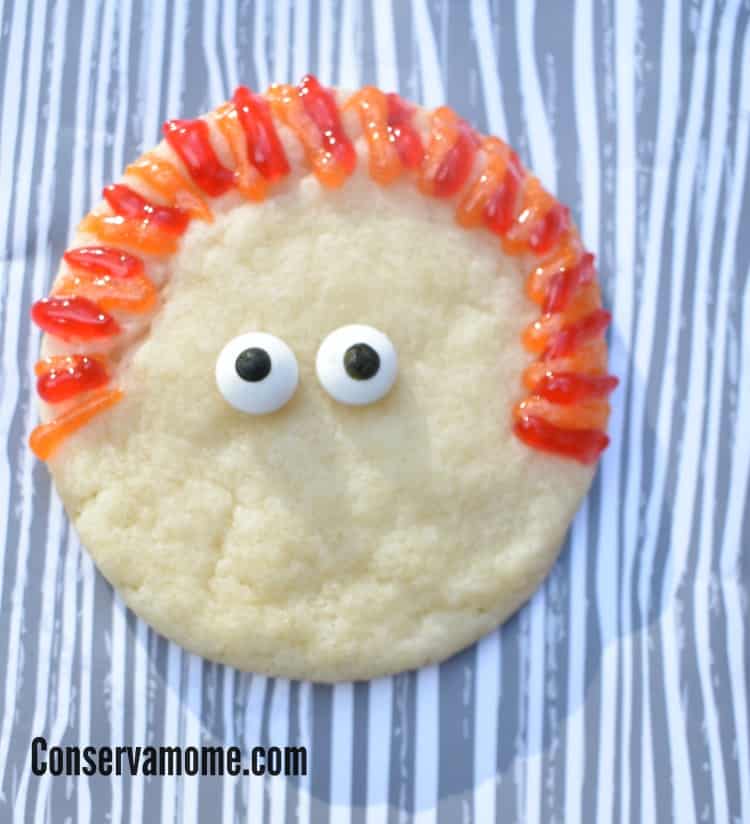 Add a beak, kind of like a greater than symbol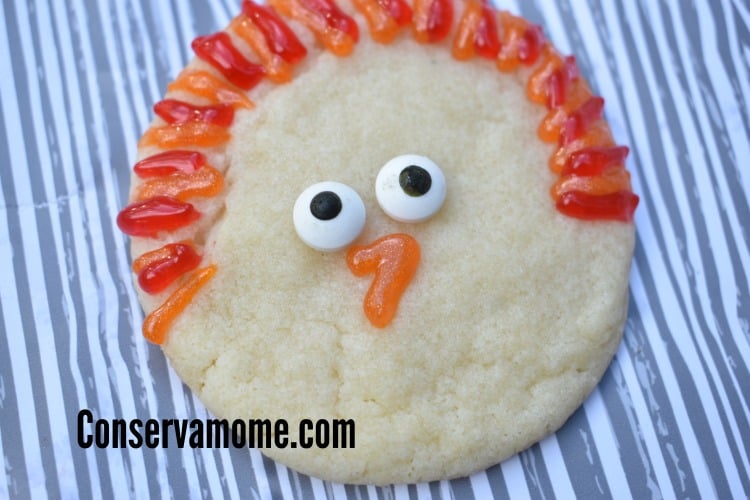 and a little loop for the wattle.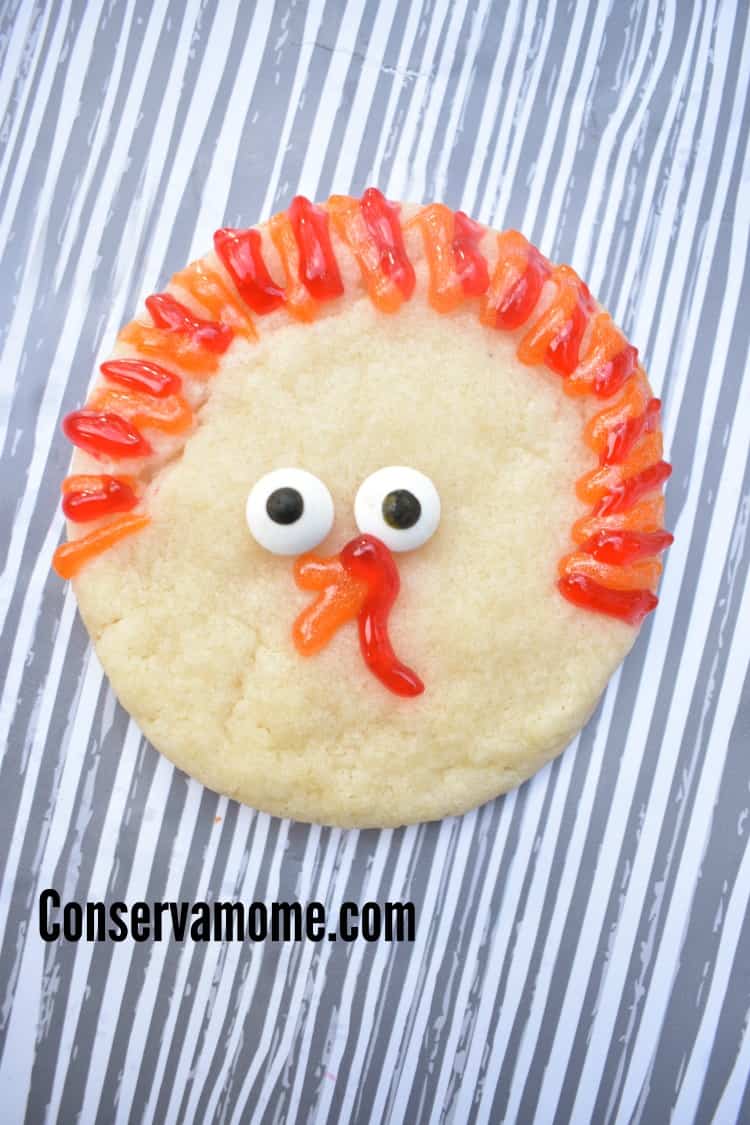 And voila a fun rafter of turkeys ready to become a delicious treat!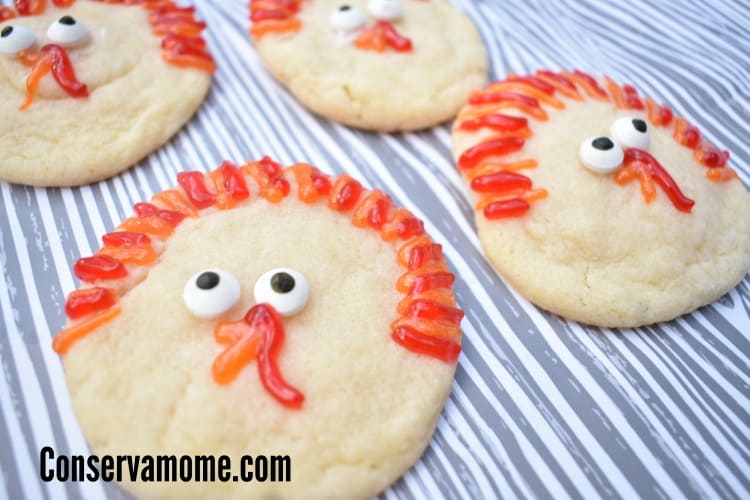 Aren't these simply adorable?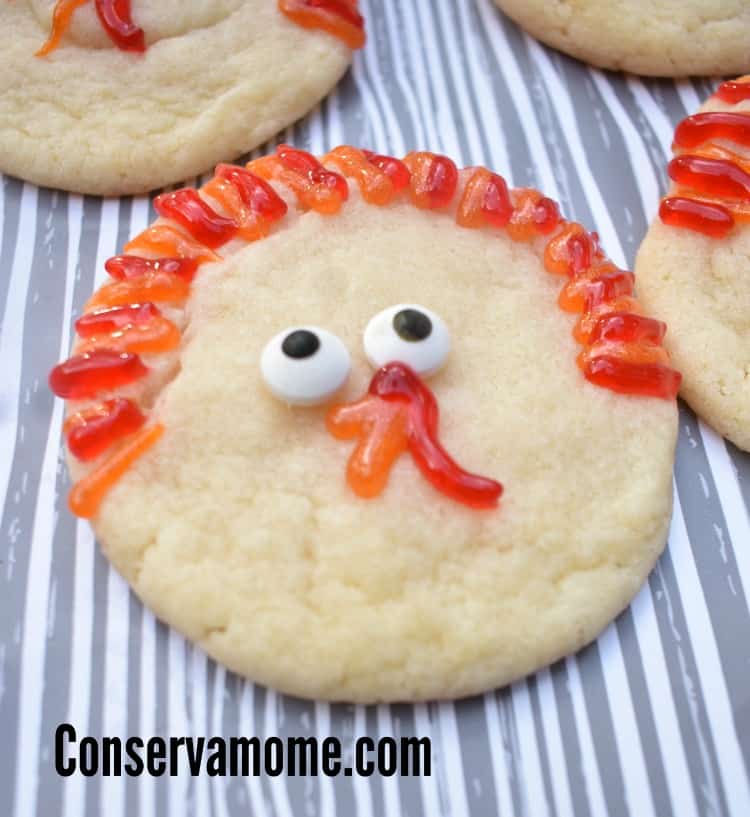 Looking for more fall fun treats? Check out these 20 Pumpkin Spice recipes for a delicious fall or Salted Caramel Chocolate Chip cookies!
Enjoy!