Is there a super dad in your life you want to give something special to? Then check out this fun Super Dad Father's day craft!

Super Dad Father's Day Craft
Do you have a super dad in your life? How do you thank him for everything he's done for you? A good father is an amazing thing to have in your life. Whether he's a Father by birth, marriage, or adoption having that rock in your life is priceless. I've been blessed to have an amazing Father, and my husband is just as wonderful as well. How do you thank them for all they do? It can be hard to get the perfect gift but when the kids can show that super dad how they fell that's worth it's weight in gold.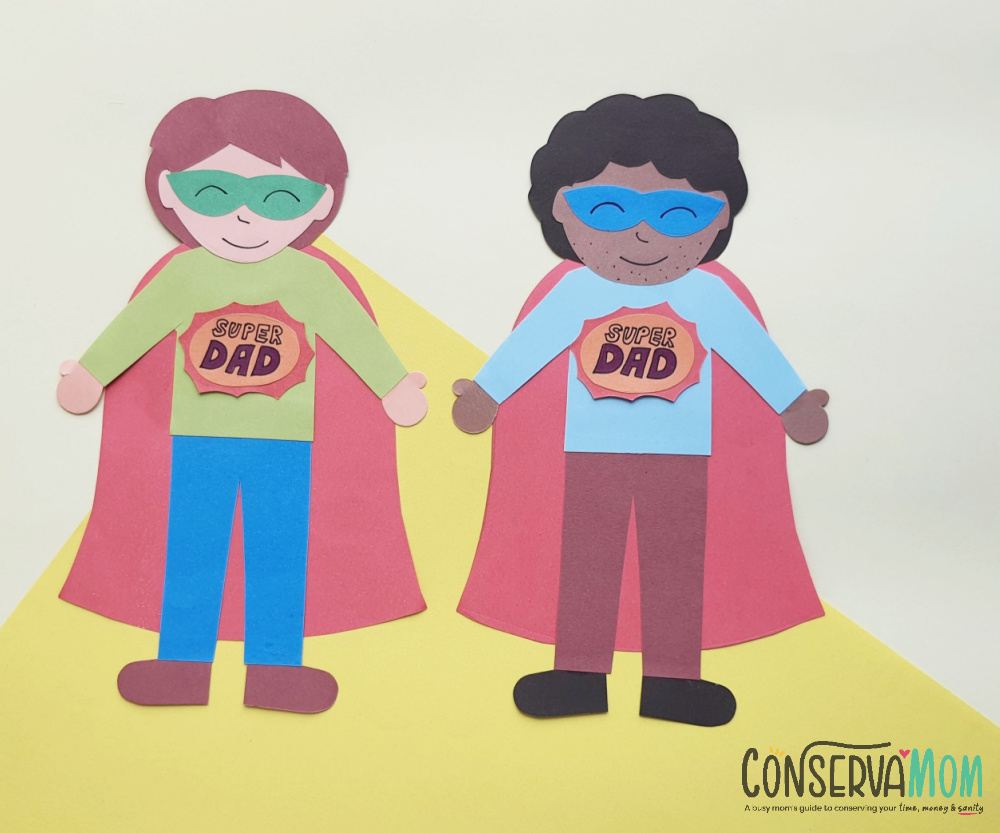 That's why this is such a fun project. It includes personalization with 2 different templates they can choose from making this the perfect keepsake!
So read on to see how easy this project is to make!
Super Dad Puppets
What you'll need to make these super dad puppets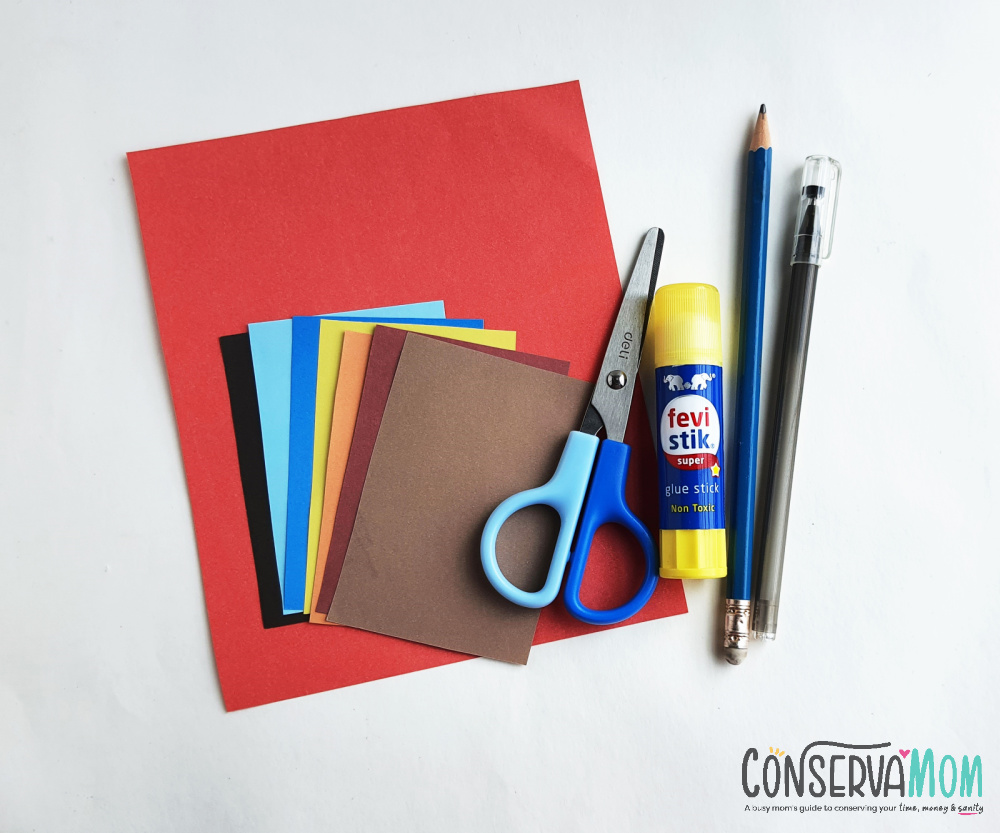 Colored craft papers
Sharpie
Craft glue
Pencil
Scissors
Instructions:
Select a colored craft paper for the super dad puppet's skin tone and also select 4 or more different colored craft papers for the costume and hair. Trace and cut out the provided patterns from the selected craft papers. The template includes the head, hands, hair, shoes, shirt, trousers, cape, and an eye mask.
2. Attach the hand cutouts on the open ends of the sleeves of the shirt pattern. Attach the shoe cutouts with the bottom-open ends of the trouser pattern.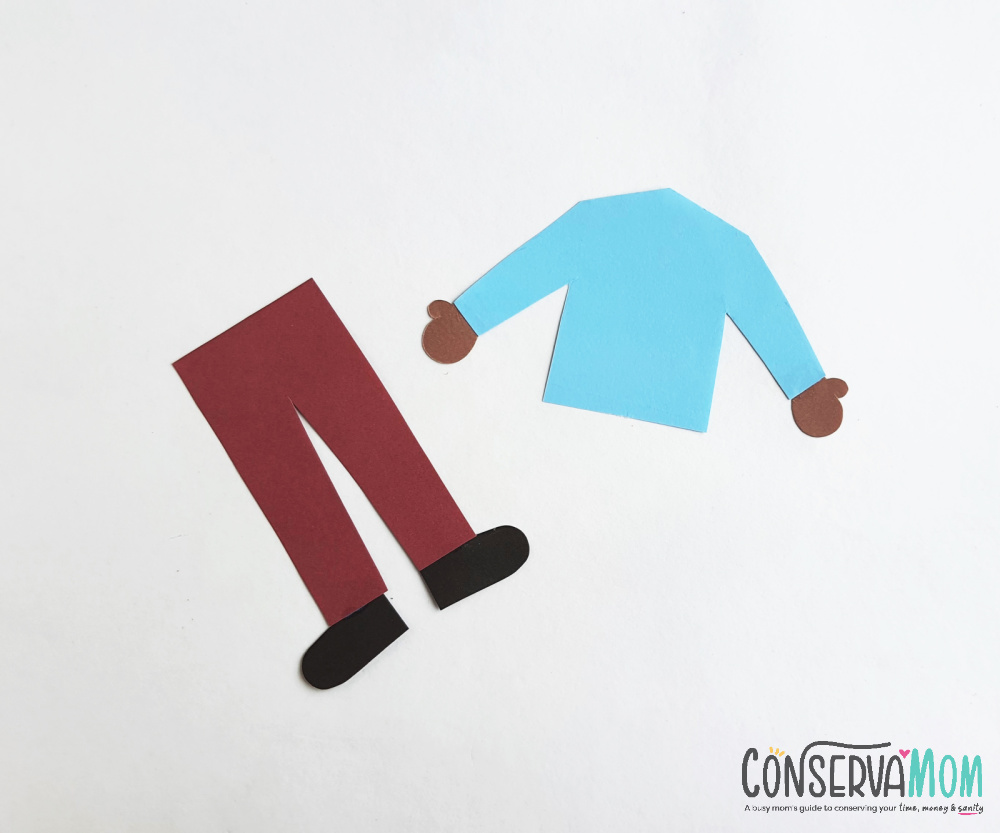 3. Cut a slit line inside the hair pattern to insert the head through it. You can use a pencil to trace a line.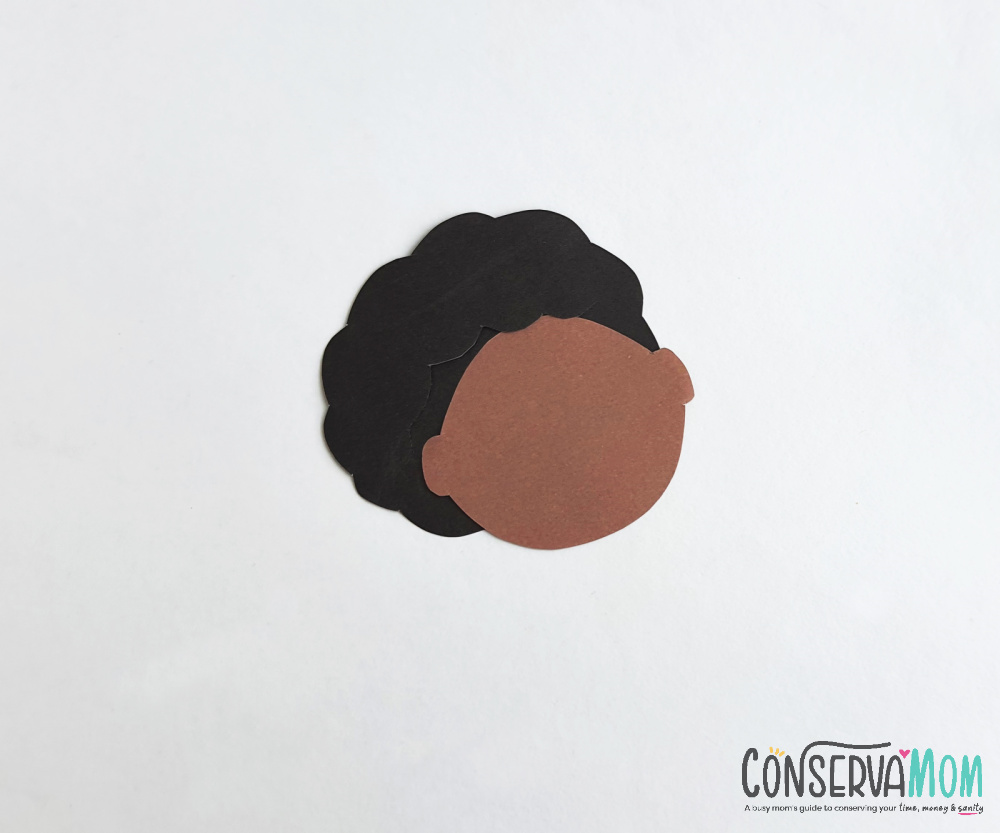 4. Insert the top side of the head through the hair slit from below and use glue to join the head and the hair patterns together.
5. Attach the eye mask along the top part of the head pattern.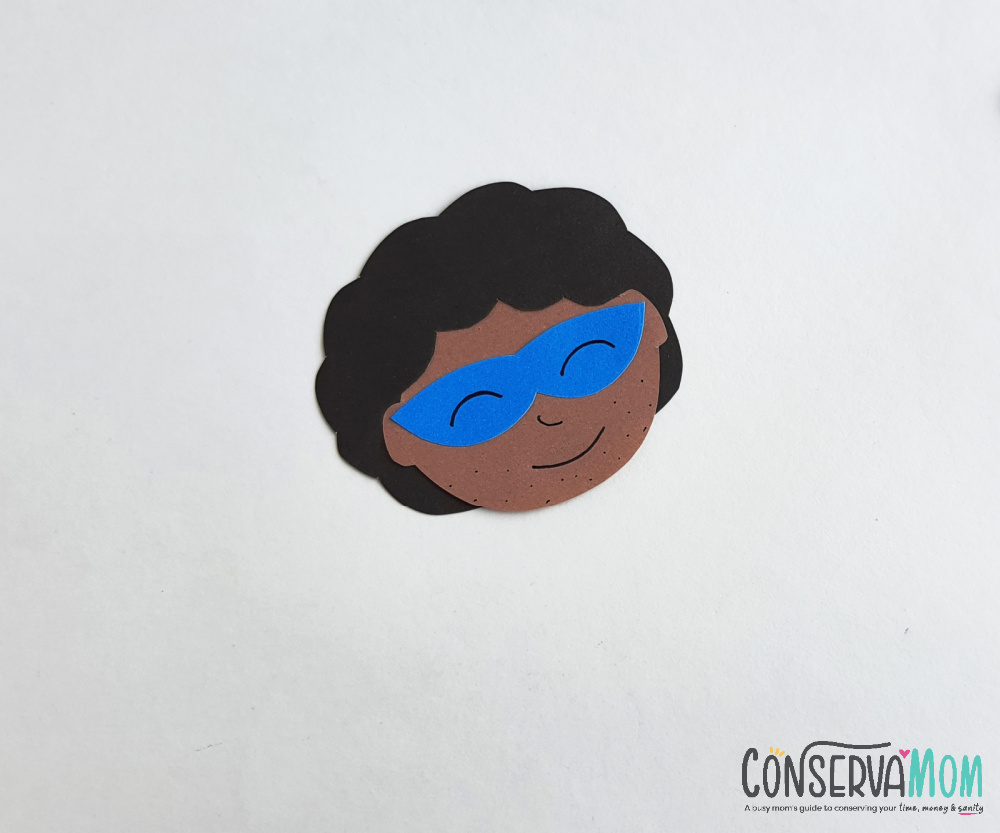 Use a sharpie or gel pen to draw the eyes, nose, and mouth-line of the super dad paper figure.
6. Attach the shirt (top body pattern) pattern with the trouser (bottom body pattern) pattern.
7. Attach the head pattern on the top side of the shirt pattern.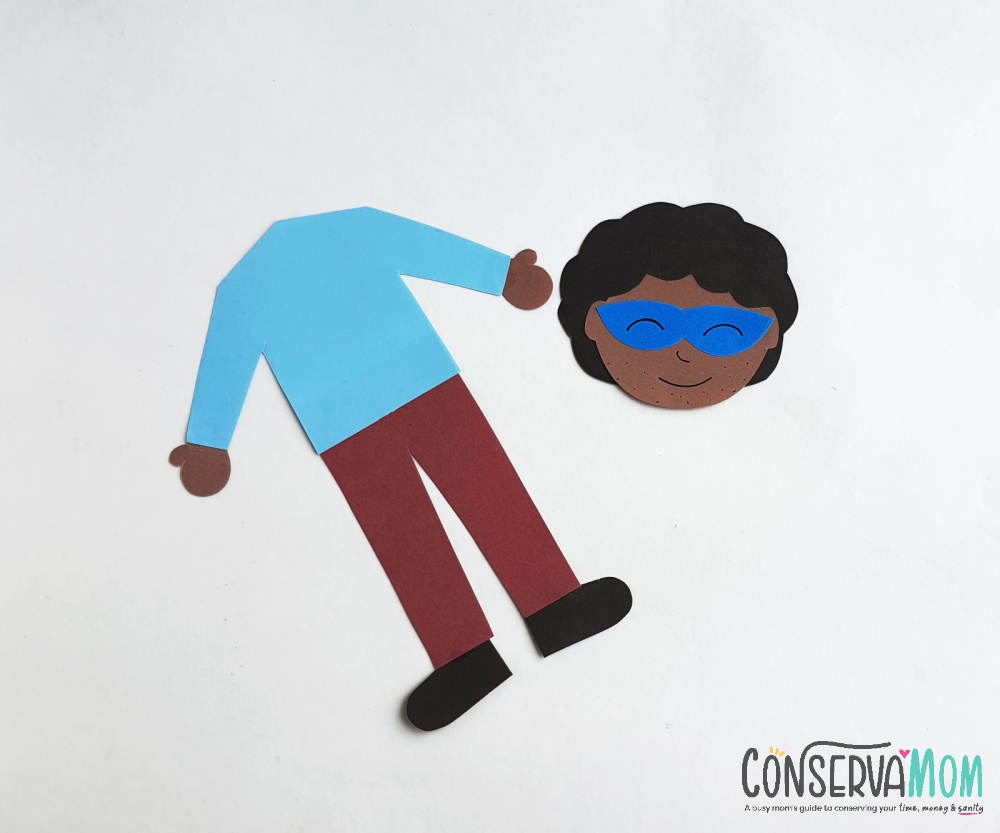 It will look like this.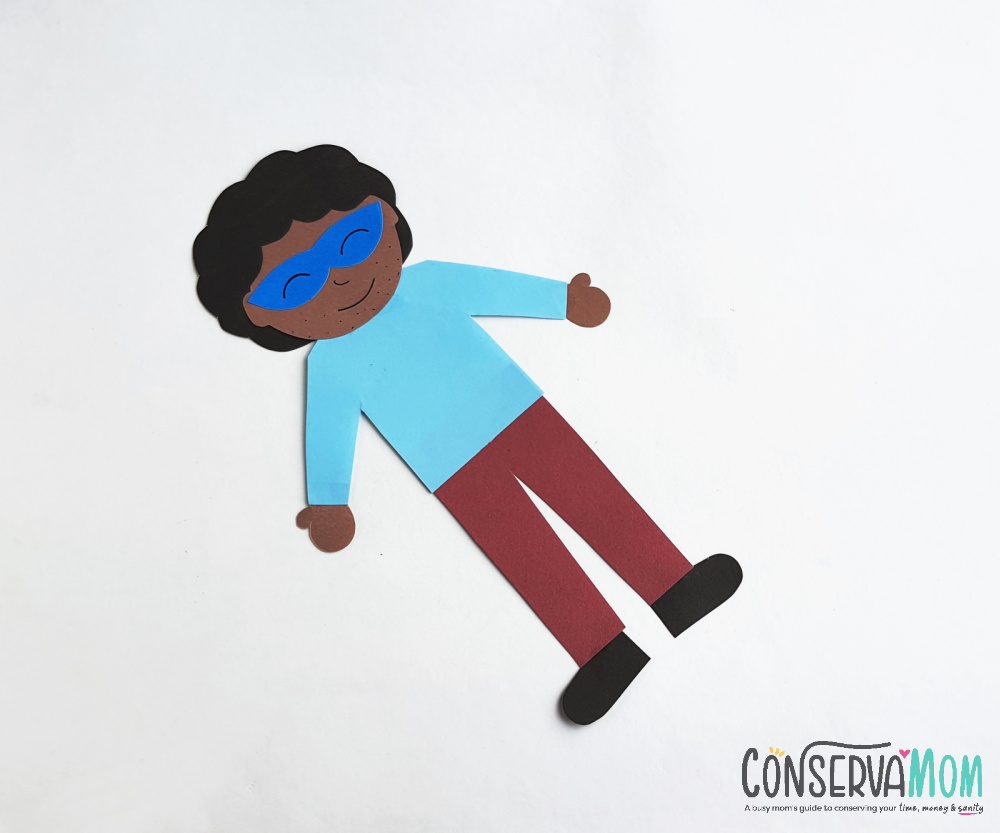 8. Attach the cape cutout on the backside of the super dad paper figure to complete the craft.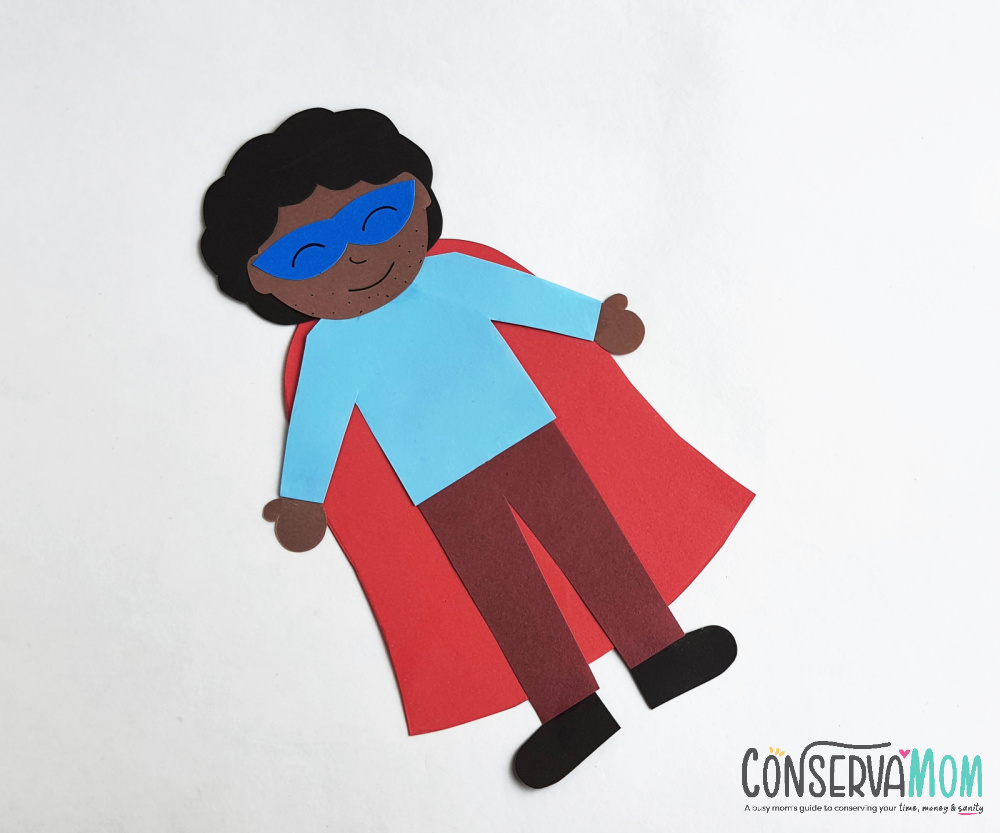 9. Super Dad TemplateYou can use colored craft papers or color sharpies to make your own superhero logo and attach it to the shirt.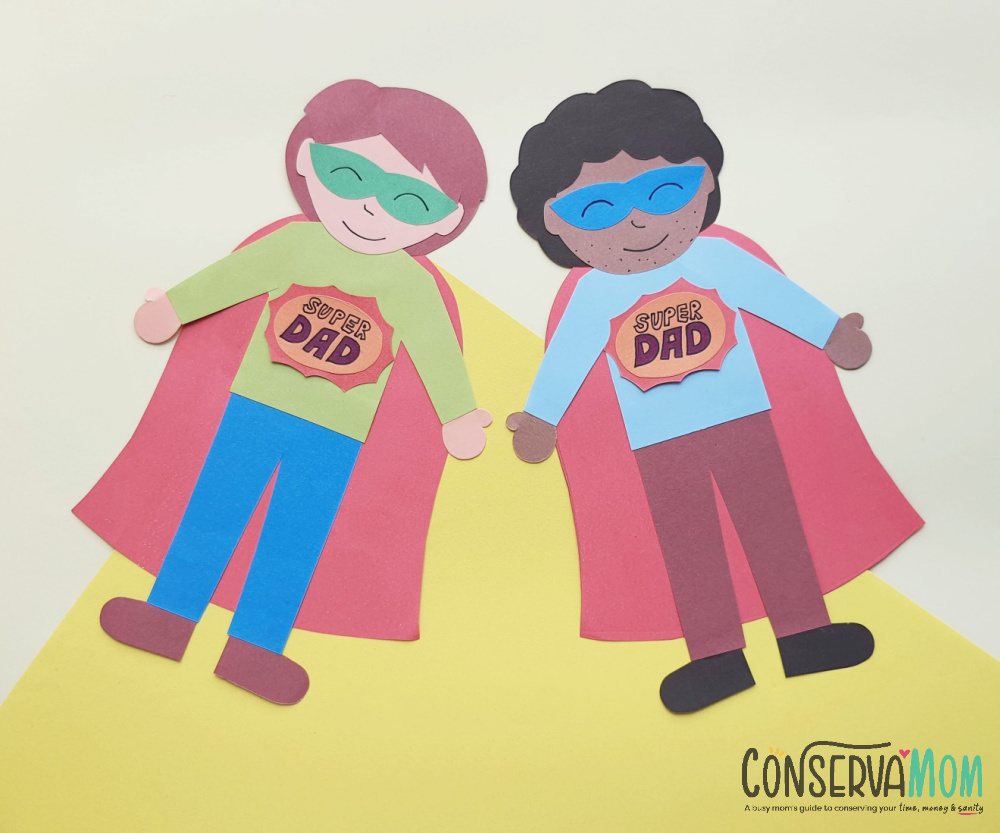 Looking for more Father's day crafts? Check out this Super Hero Dad Craft and other great Father's day crafts kids can make!