Looking for the best collection of Easy Dinosaur Cake ideas Kids Will Love? Then check out this fun round-up that will help you find the perfect cake that will grace the dessert table!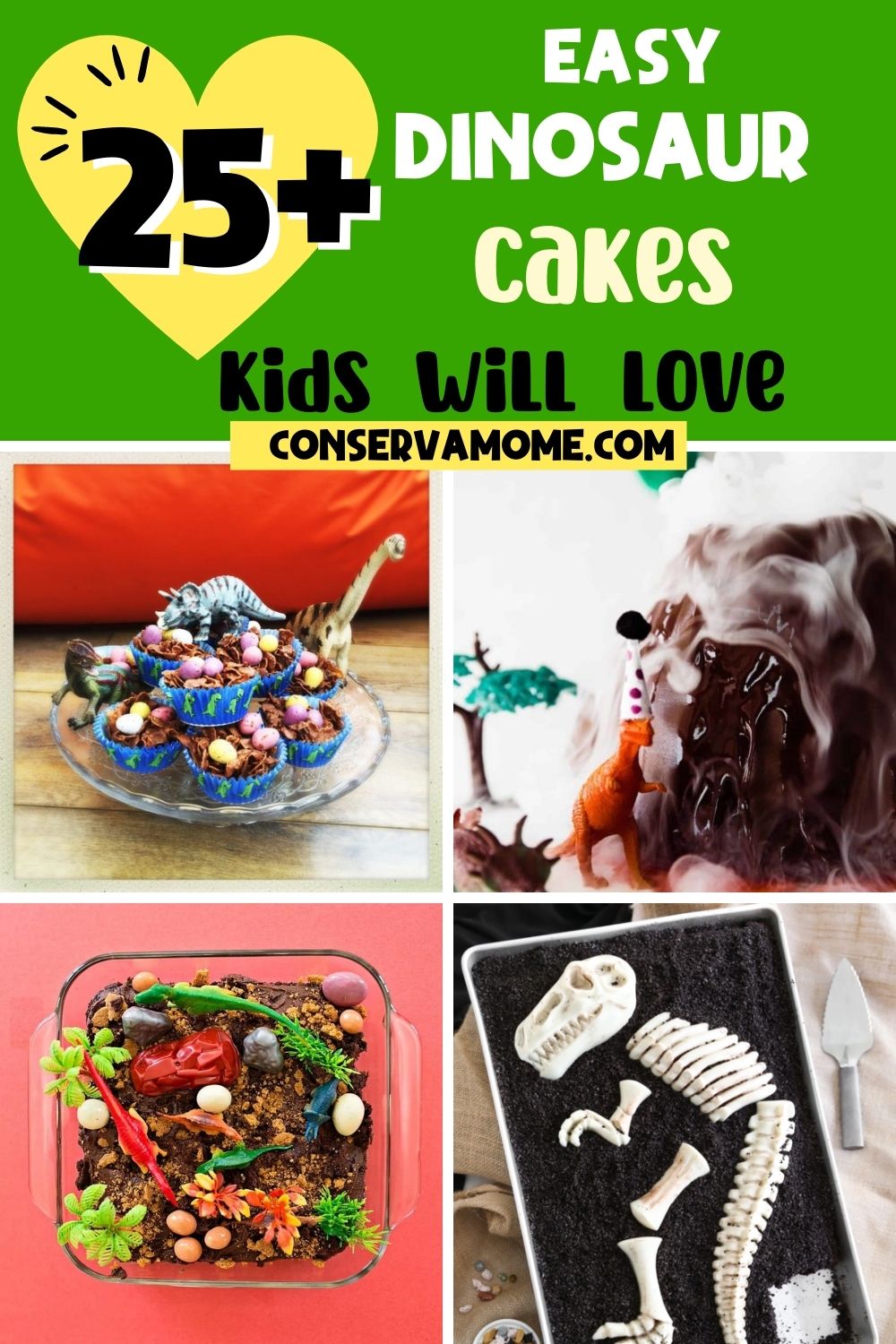 Easy Dinosaur Cake ideas Kids Will Love
*This post contains affiliate links. That means that if you make a purchase after clicking on a link I may earn a small commission at no extra cost to you.
We are huge dinosaur fans in our home. My boys love everything dinosaurs. I've had a few son's birthday parties that included some gorgeous dinosaur cake ideas that are dino-mite!
Kids love dinosaurs. Why wouldn't they love them? They are amazing creatures that are almost magical except they really did exist. On my page, I've really enjoyed putting together dinosaur crafts and fun like my trendy Dinosaur toilet paper roll craft! This easy and printable craft has been shared over 21K times!
Dinosaurs are amazing creatures and there really are so many fun ways to celebrate everything Dinosaur. Especially throwing a Dinosaur-themed Birthday party!
That's why I've decided to put together this collection of birthday cakes that are perfect for any dinosaur lover. There are round cakes, dinosaur cupcakes, and even a dinosaur volcano cake that's AMAZING!
This round up so much fun and perfect for any dinosaur birthday party. Each one is a dinosaur theme and fun with easy tutorials and bright colors perfect for a little boy or little girl!
I have also included some great dinosaur cake topper ideas to make simple dinosaur cake ideas using green frosting, chocolate cake mixes, or any kind of cake mix or boxed cake mix. It includes some toy dinosaurs that are perfect for the top of the cake making it the perfect dino cake. These are perfect for last-minute dinosaur-themed birthday cake ideas!
Best dinosaur birthday cake ideas
So for your next dinosaur party make sure and use these DIY dinosaur cake ideas for your dinosaur-themed birthday party! So check out some great cakes with a step-by-step tutorial that will create some easy cakes or gorgeous dinosaur cakes.
Easy Dinosaur Cake ideas Kids Will Love
Looking for some fun Dinosaur Cake ideas easy peasy? Then check out this fun list of dinosaur cakes that your kids will love!

Don't forget to pin this post to share it with friends or for later!
Looking for more fun dinosaur activities? Check out this Hatching dinosaur egg craft!