Do you know a little dinosaur fan who loves everything dinosaurs? Then here's the perfect dinosaur science craft! This Hatching dinosaur eggs recipe will be a fun activity they will love to make that's surprising, fun, and educational!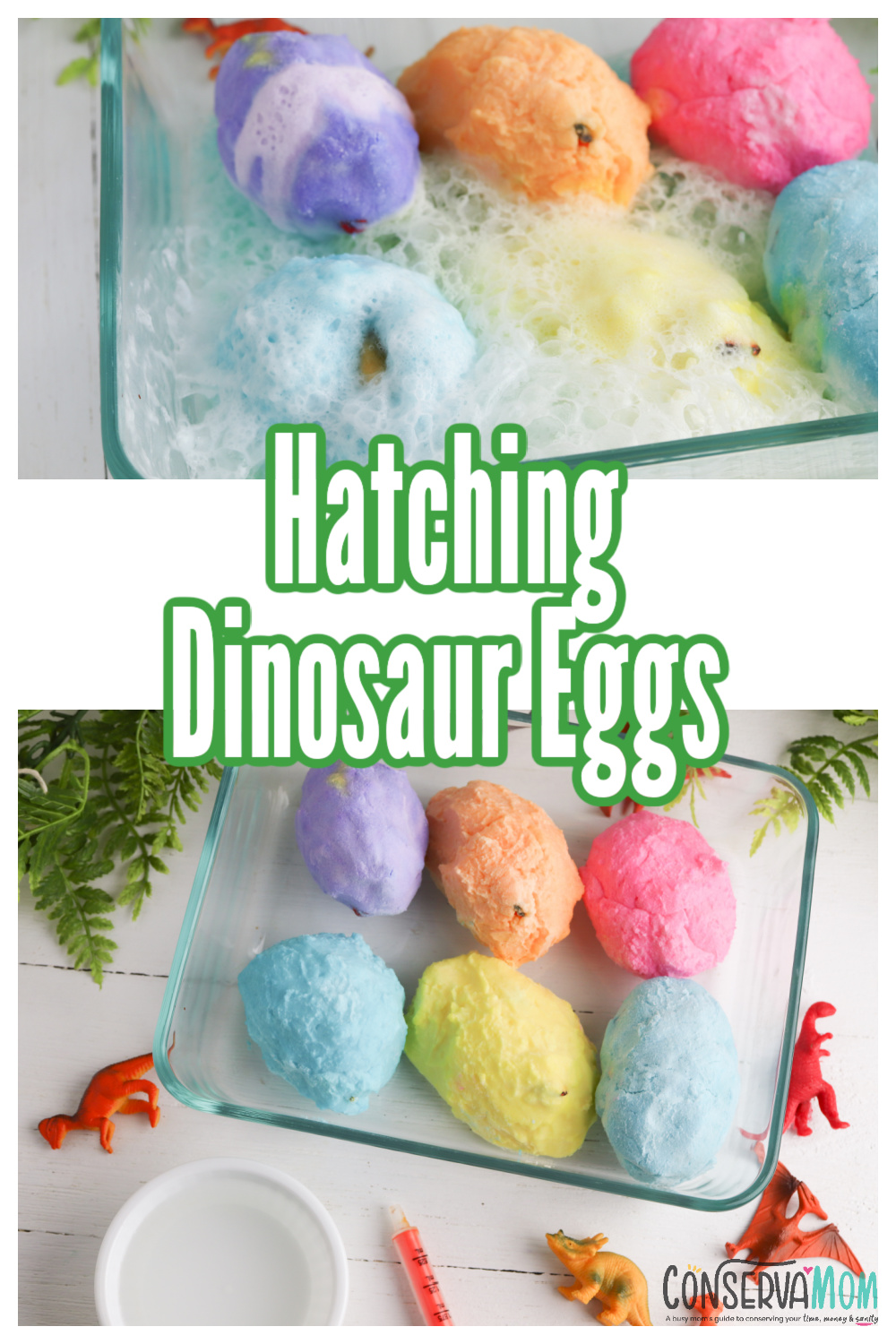 *This post contains affiliate links. That means that if you make a purchase after clicking on a link I may earn a small commission at no extra cost to you
Hatching Dinosaur Eggs recipe
We are huge fans of dinosaurs in my house. If you ask my boys what a certain dinosaur is they will tell you without missing a beat. Even my oldest son was a huge dinosaur fan growing up. This summer we're even heading to a Dinosaur Safari in Boston. So I'm always looking for fun activities to bring so much fun to our home! From a dinosaur toilet paper roll craft to some Dinosaur Jokes for Kids, I'm always looking for the best dinosaur fun! Dinosaurs are such neat creatures that once roamed the earth. They're an enigma that keeps even the most distractible little minds excited.
This fun activity is perfect for big and little dinosaur fans. It will keep them going the whole way through because you begin by making them and then having them add the vinegar to create the chemical reaction. Because of the chemical reaction that the egg shells create you'll be able to create a fun and educational activity for kids of all ages.
This dino eggs recipe isn't just education but super fun to make! This can become your own dinosaur dig kit. Although there are many different recipes for making dino eggs this one was the easiest because of the number of minimal ingredients. I also love how you can incorporate science because of what happens when you mix baking soda and vinegar.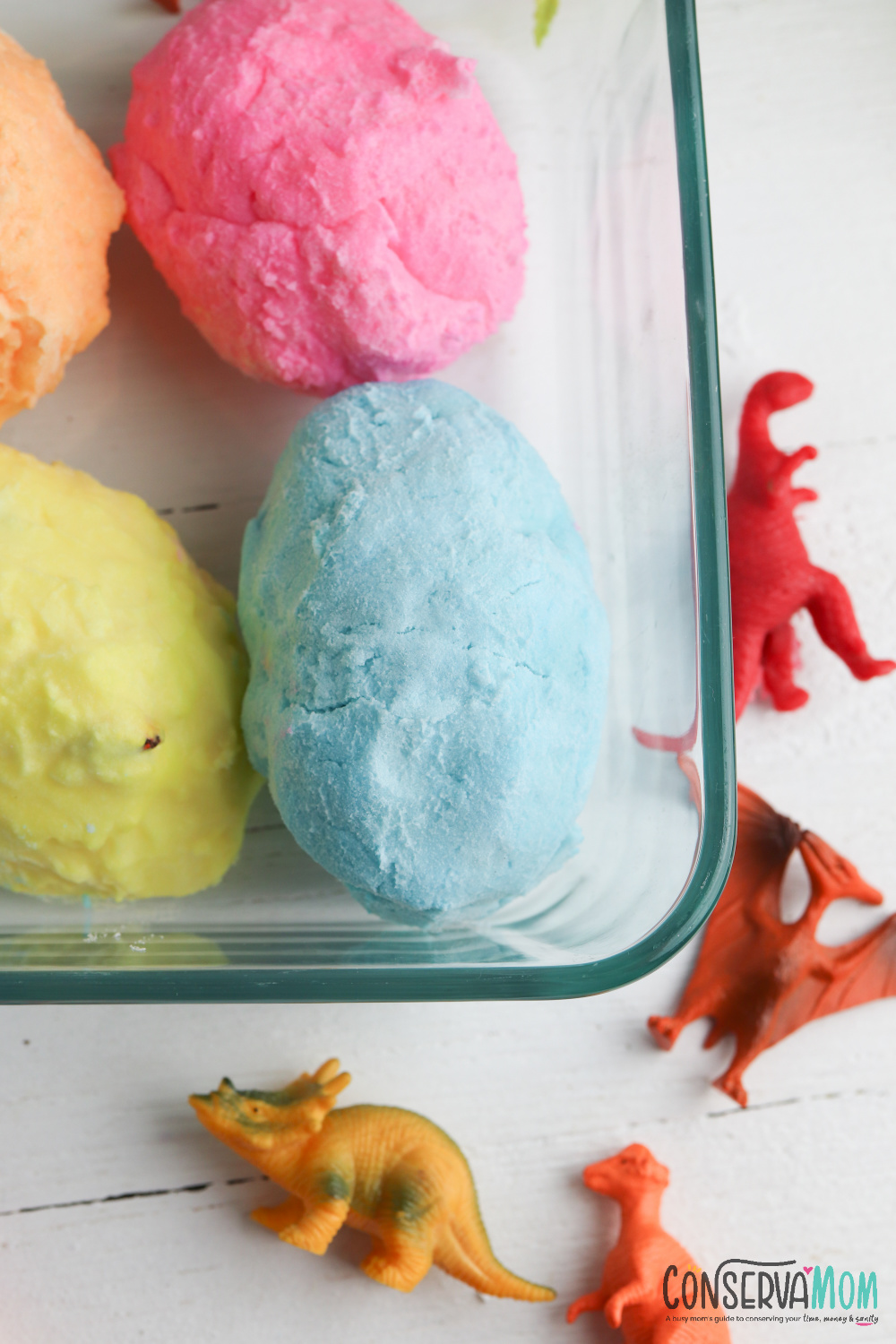 This fun dinosaur activity will produce little plastic dinosaurs that will hatch from the magical reaction. The best thing about this fun project is that they will have some fun little dinosaur toys to play with after the initial fun has happened.
Ready to create your own Hatching Dinosaur eggs? Then check out the ingredients along with the easy how-to below! Good luck with your new little dino hatchlings!
What you need to make these dinosaur-filled shaped eggs
Water
Food coloring
Baking soda
Mini toy dinosaur
Vinegar
A syringe or plastic medicine droppers
How to make dinosaur eggs
To make one egg, combine 2 tablespoons of water with one to two drops of food coloring.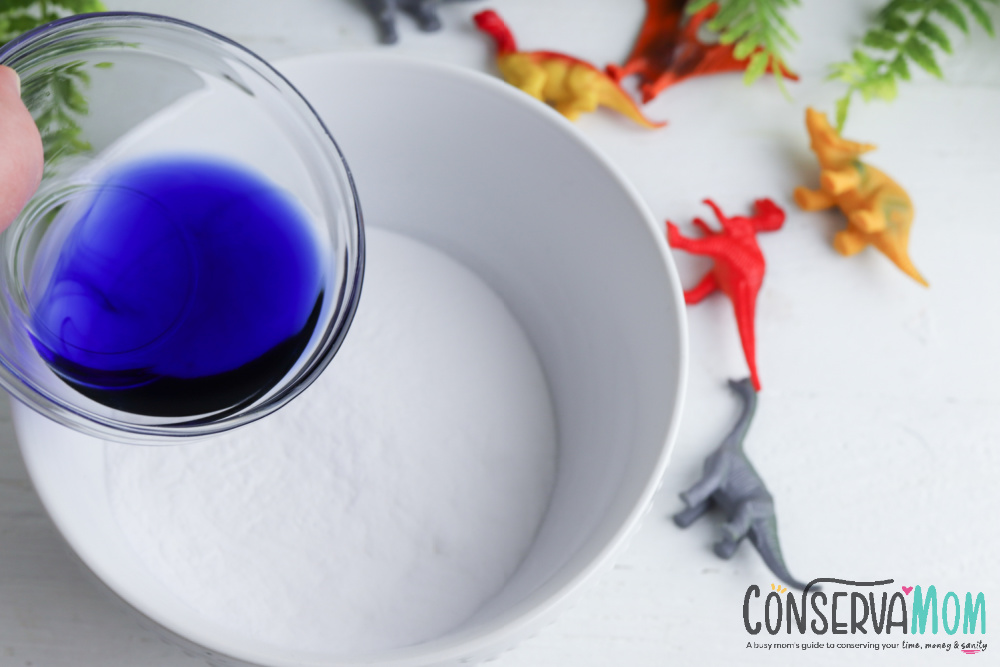 Pour ½ cup baking soda into a bowl and add the water. Stir to mix until a paste begins to form. If the mixture is too dry, add more water one teaspoon at a time until the mixture sticks together.
Add a small amount of the mixture to the palm of your hand and press the baby dinosaurs into it.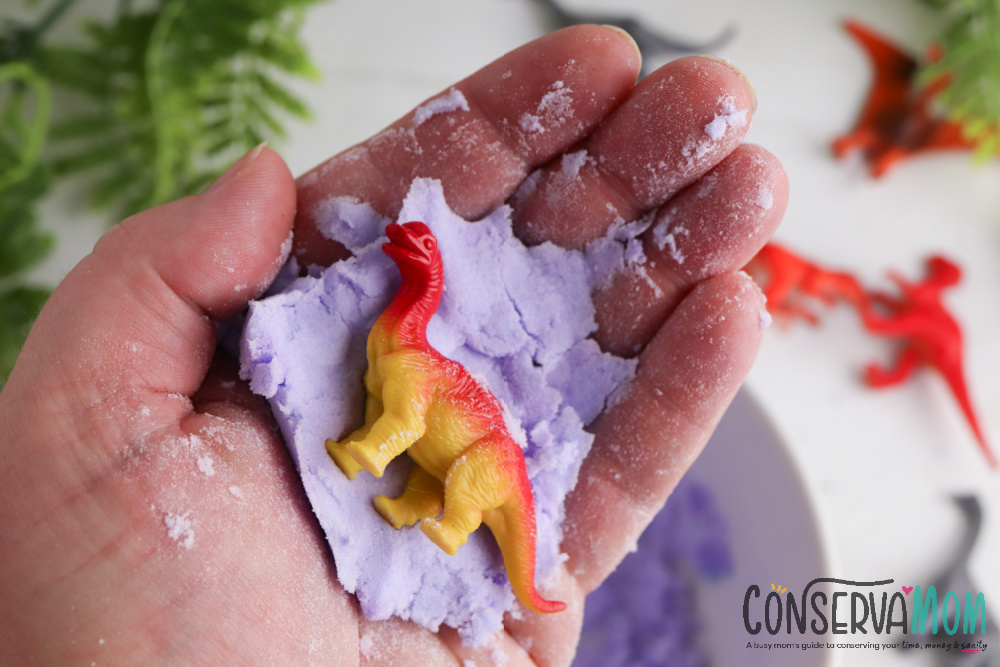 Top the dinosaur with more baking soda mixture, then squeeze the mixture together to form the perfect egg shape! Just a little bit of molding will go a long way!
Place the eggs on a cookie sheet or plate over parchment paper and freeze for 20 to 30 minutes, until solid.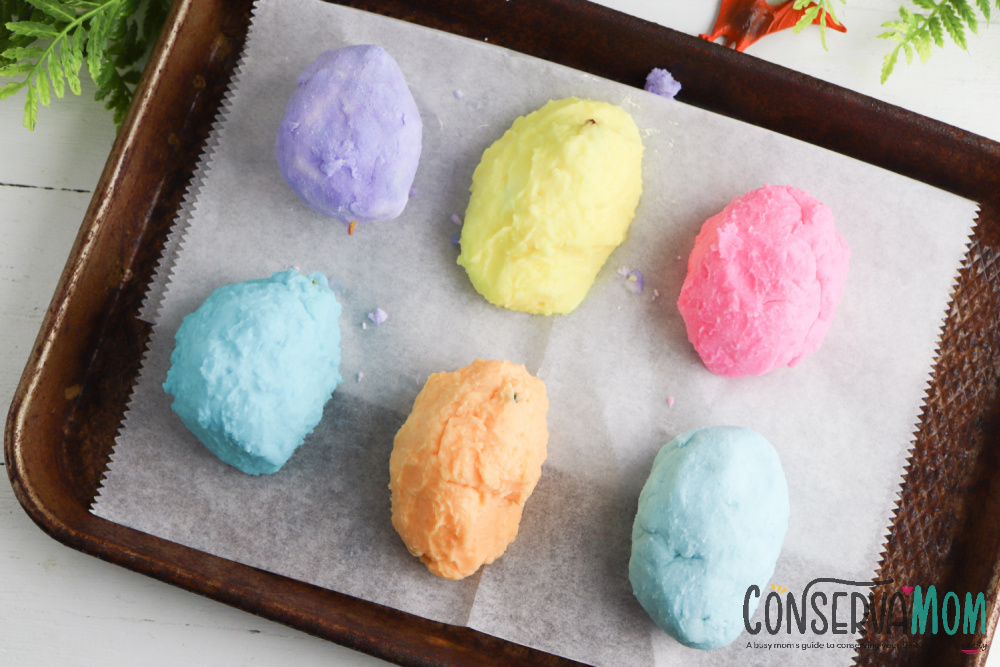 Transfer the frozen eggs to a baking dish.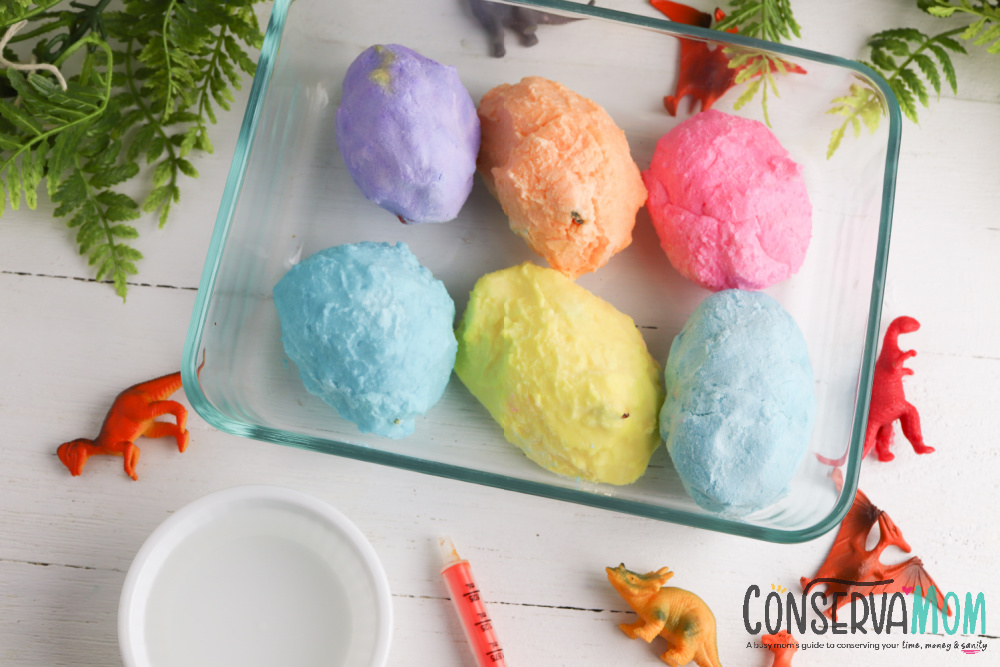 Diy Dinosaur Eggs
To make these DIY dinosaur eggs come to life simply Pour a small amount of vinegar into a bowl and use the syringe to squirt the vinegar on the eggs to cause the eggs to fizz and
hatch.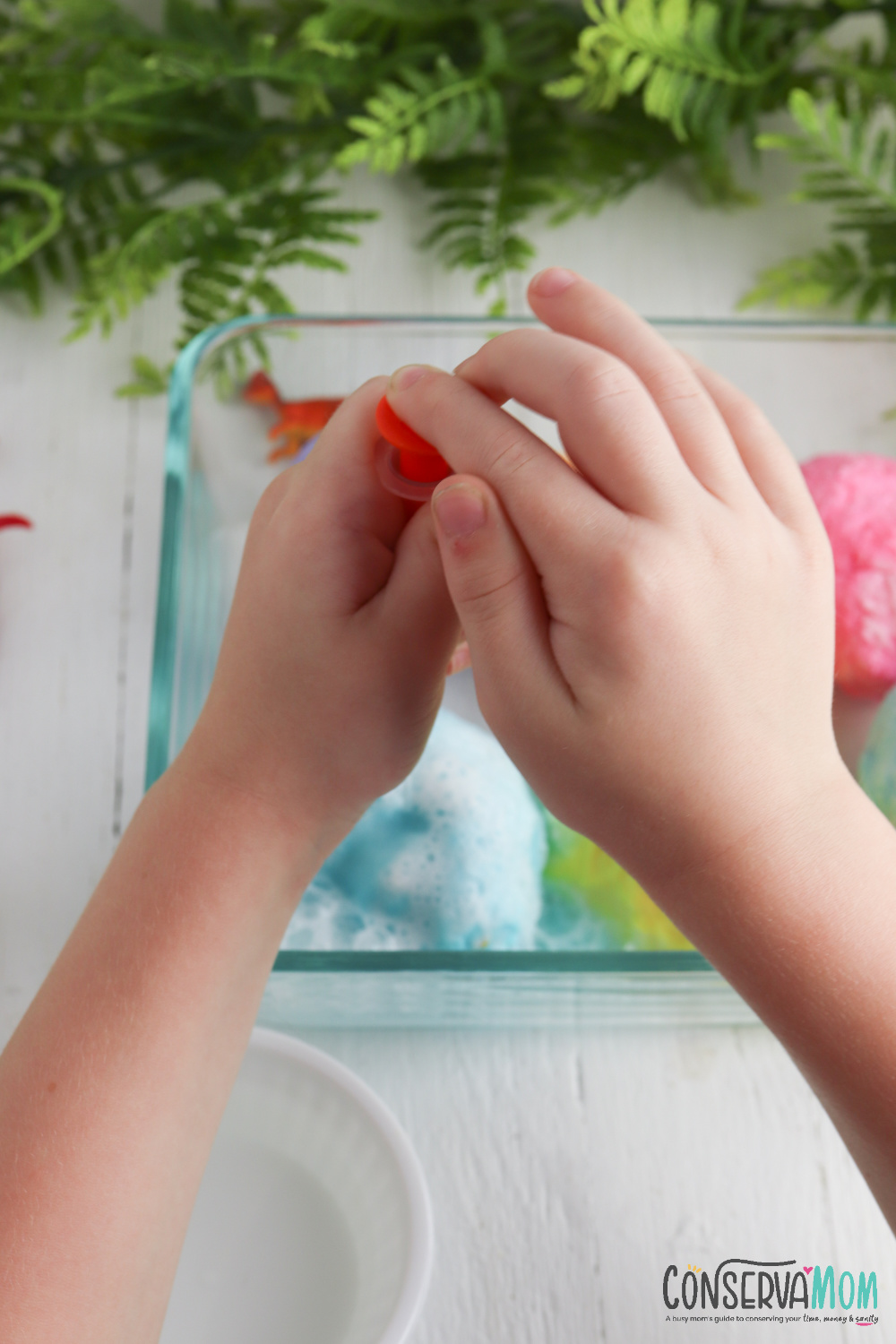 Make sure your kids are using play clothes because they will stain because of the food coloring. These hatching dinosaurs will bring so much fun. You can even use different sizes of dinosaurs and different colors of food coloring.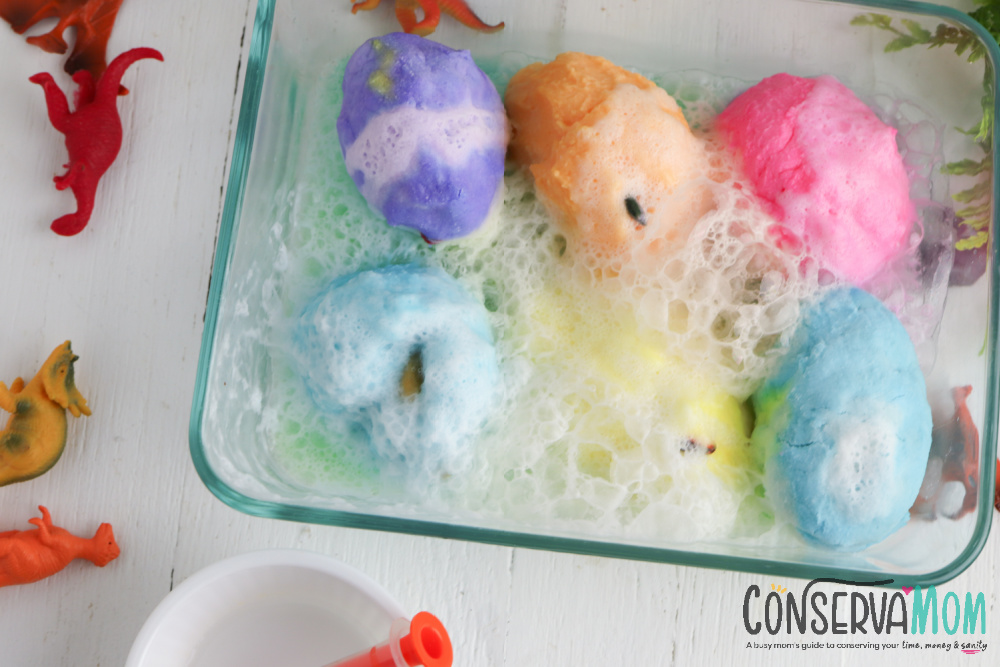 These will be such a blast for your kids to enjoy!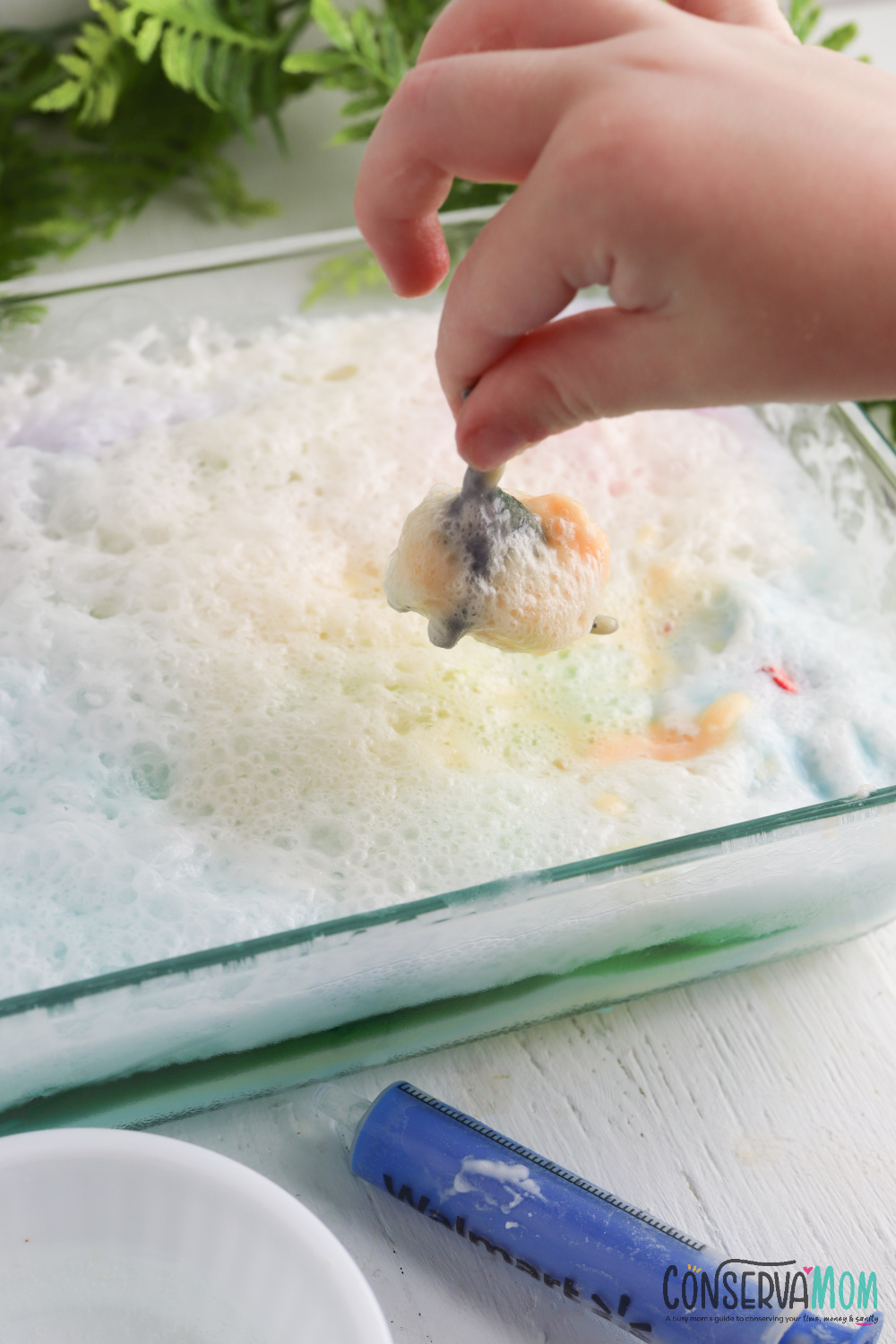 Will you be having a dino-themed birthday party soon? Check out this fun collection of Dinosaur Cake ideas that are perfect for any dinosaur party! Looking for some fun dinosaur party favors? Look below for some cool ones you can find on Amazon. These are such fun additions to any Dino-themed party!