You can take the deliciousness of s'mores anywhere you go thanks to these S'mores Popcorn Balls recipe that will be a huge hit!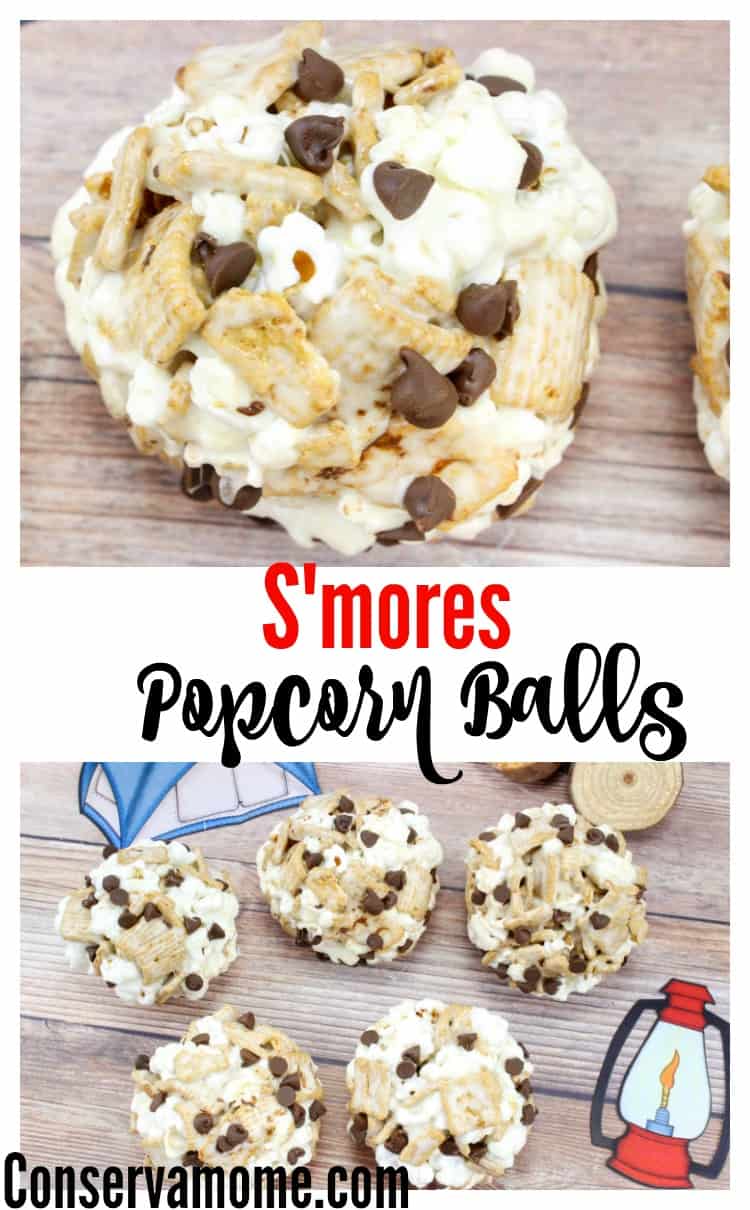 S'mores -Not just for camping!
For some reason growing up s'mores weren't really something I ever ate. Growing up in a hispanic household, it just wasn't a treat that we did. However, when I married my husband 15 years ago this fun treat quickly became a must have in our home. Especially when the weather was just right.
We especially enjoyed it on nice summer nights when the weather isn't too hot and not too cold. Now that we have kids this has become a must have at every camp out and event. When the weather isn't that nice or just when you really can't get to a fire pit, you can now make this delicious treat at home.
This fun recipe will give you all the delicious flavor of S'mores without having to hit the outdoors. This is especially perfect for a fun themed party or event. Because let's face it although s'mores are delicious they're not always an accessible treat. So check out this fun and delicious treat your whole family will love that will make an excellent addition to any event!
S'mores Popcorn Balls
Ingredients
– 1 bag Microwave Natural Popcorn
– ¼ cup Butter
– 10 oz. Mini Marshmallows
– 2 ½ – 3 cups Golden Grahams Cereal
– 1/3 cup Mini Chocolate Chips
Directions
1. Pop the popcorn per package directions, set aside.
2. Melt the butter in a large sauce pan. Add the marshmallows and cook and stir
until completely melted.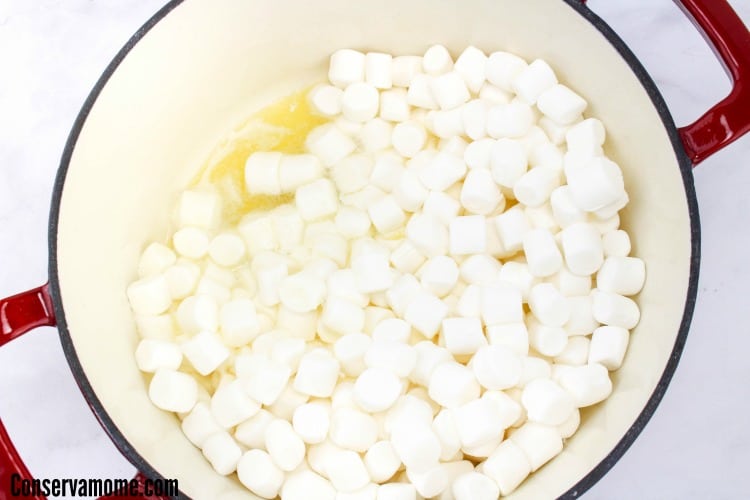 3. Remove the melted marshmallows from the heat and add in the cereal and
popcorn. Stir until everything is evenly coated.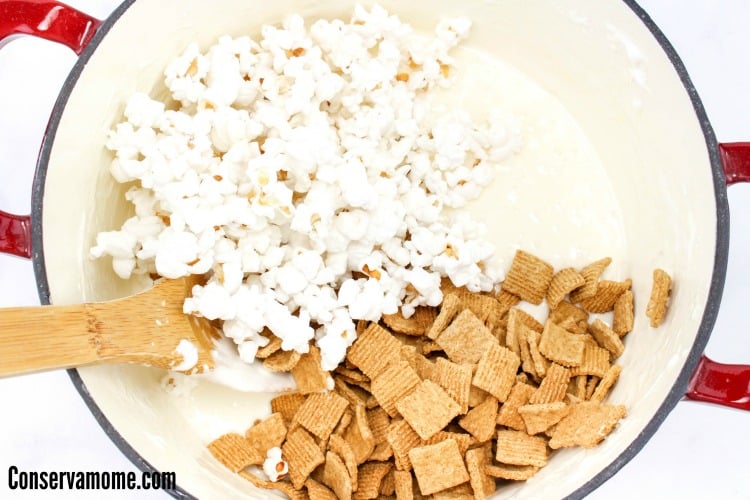 4. Let the mixture set for a couple minutes so it is still warm but not hot. Then
coat your hands with cooking spray or butter and form the popcorn mixture into
balls. You can make these as big or small as you want.
5. Take the chocolate chips and press some into each ball all over the outside.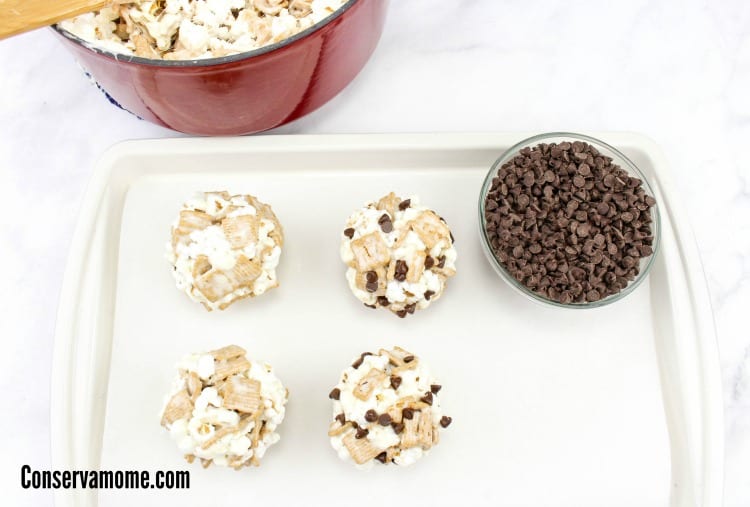 6. Set the popcorn balls on a baking sheet to cool completely.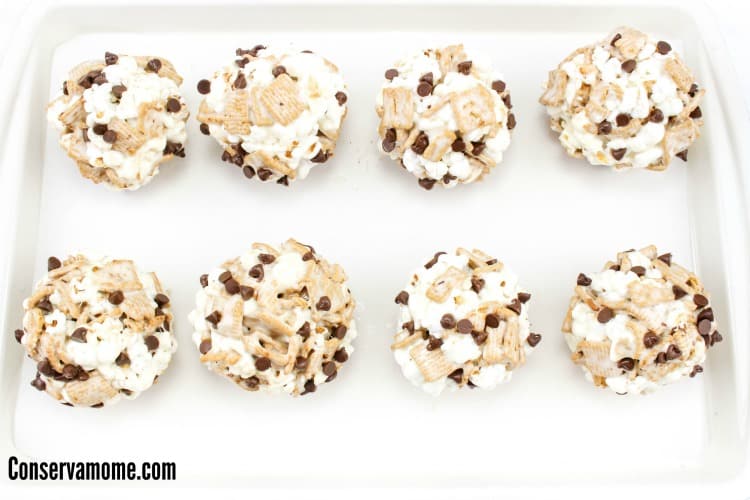 7. Great treat for parties or campouts!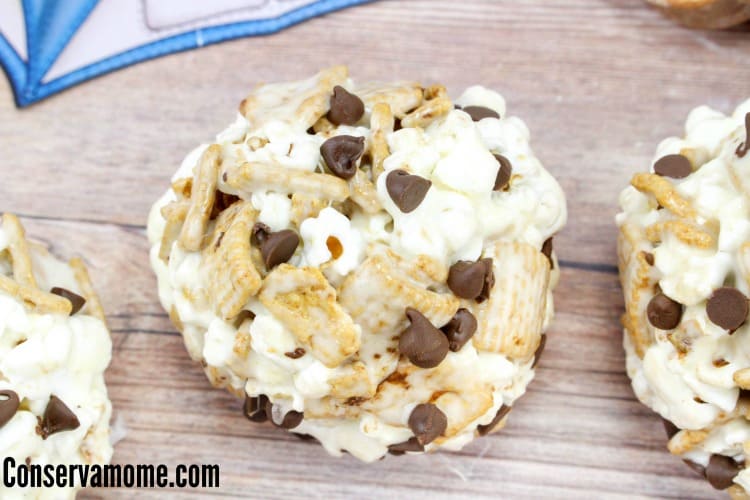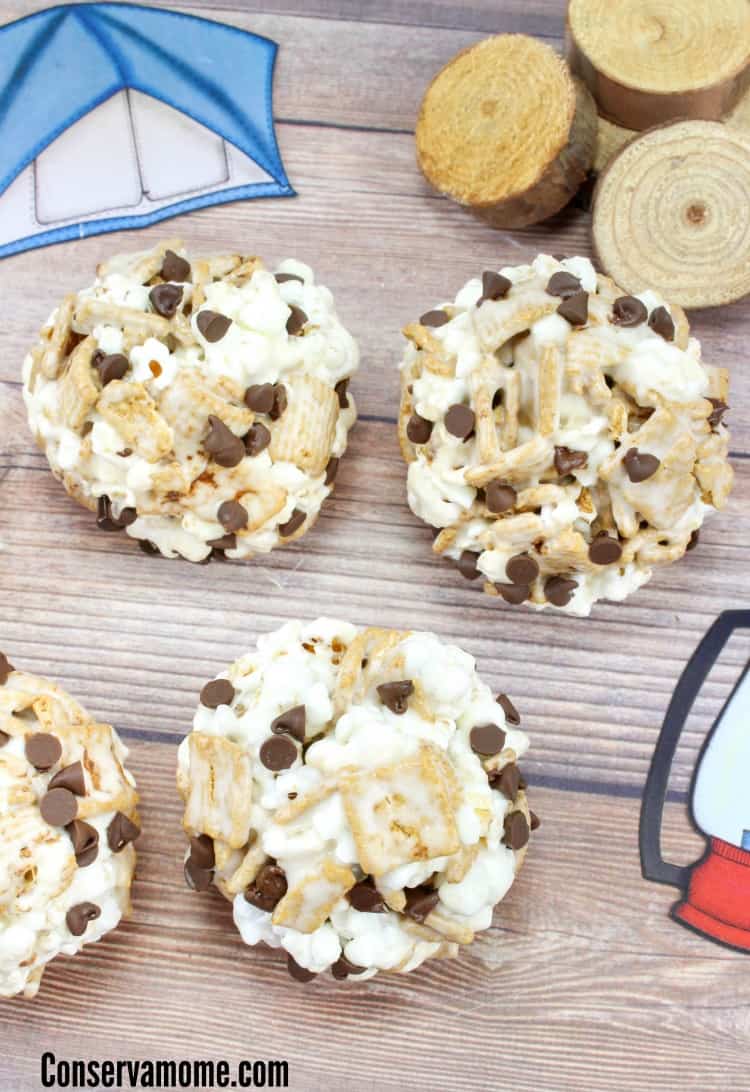 Looking for other S'mores themed desserts? Here's my copycat Starbucks s'mores desert bar!